Top 40 BPO companies in South Africa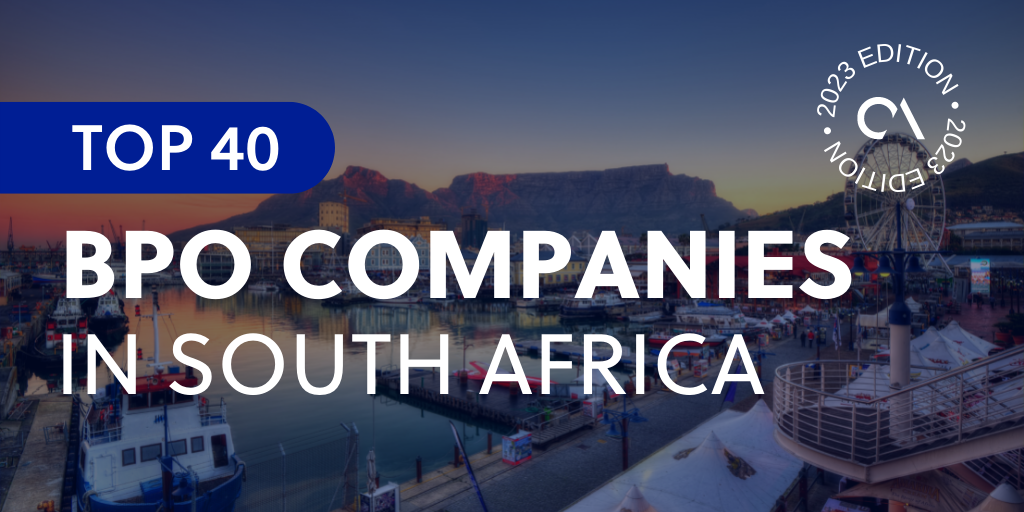 South Africa is one of the fastest-rising outsourcing hubs in the world, witnessing high levels of growth in the past few years. A good number of international companies have delegated and expanded their business functions to Business Process Outsourcing (BPO) firms in the country.
According to data released by McKinsey, South Africa's BPO sector employs over 270,000 people in six cities as of 2020. The country's BPO market is valued at $461 million as of 2020, expected to grow three per cent per annum.
Further, Business Process Enabling South Africa (BPeSA) reports that the outsourcing sector contributes ZAR50 million (approximately US$ 3.43 million), or about 9%, to South Africa's national annual Gross Domestic Product (GDP).
The outsourcing industry has shown strong growth, and no signs of slowing down.  BPO industry observers expect the total staff base is expected to increase to over 775,000 jobs by 2030. This only proves the country's potential to be one of biggest outsourcing powerhouses in the world.
Allow us to give you more insights of the current outsourcing sector in this country. In this article, we have compiled the top BPO companies in South Africa.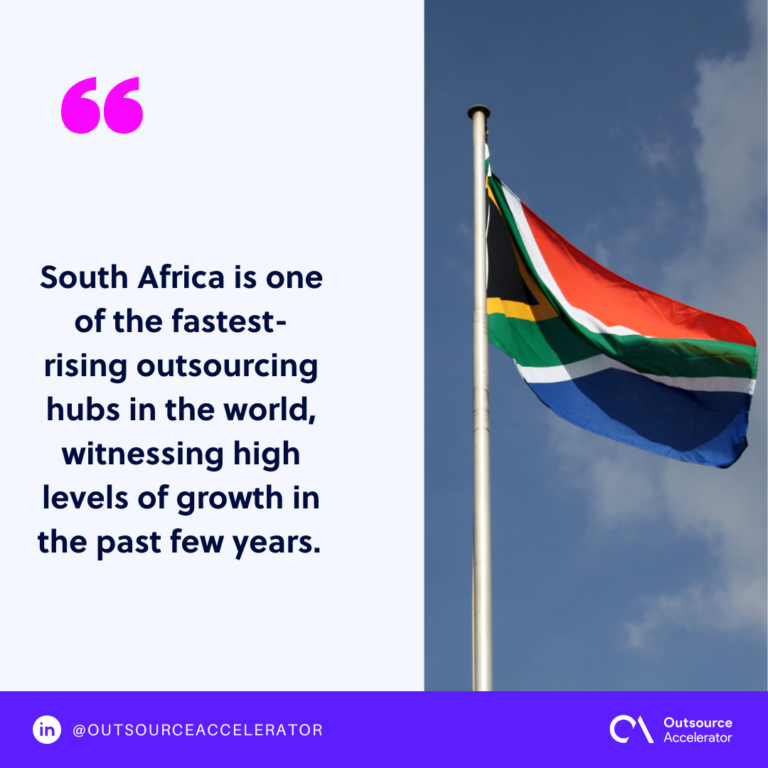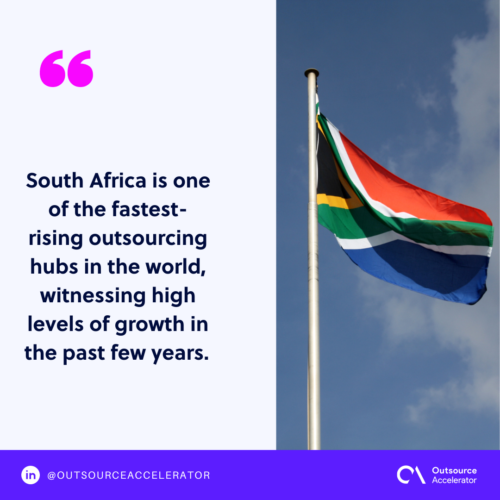 Top 40 BPO Companies in South Africa
Top global outsourcing lists
Outsource Accelerator is the world's leading outsourcing marketplace and advisory. We list over 700 BPO firms located across the globe in our global directory, and we provide detailed information, price guides, and reviews. Whether you're a solopreneur, SME owner, or a corporate executive, we can help you find the most suitable outsourcing provider for your business.
Explore our outsourcing directory now. You may also check out our Top 40 BPO Outsourcing lists per country here:
Outsourcing in South Africa
The future is looking bright for South Africa's BPO industry, considering the many advantages and benefits in outsourcing to this rising BPO destination. While it's a relatively new force to be reckoned with, there are various reasons why international companies choose to outsource to South Africa. 
On top of that, there are reasons as to why we have listed out these top 40 BPO companies in South Africa, and these includes the following: 
South Africans use English as a de facto language. While Afrikaans is the country's official language, its citizens are proficient in spoken and written English.

Strong government support. The South African government knows the value of the BPO industry. This is why they've been proactively revising their economic policies to accommodate the sector even better.

Cost-savings. Outsourcing to South Africa can help companies save up to 50% on their labor costs. These massive savings can contribute to the firm's growth and further expansion.
Top 40 BPO companies in South Africa
Record numbers of companies are looking into outsourcing in South Africa due to the various advantages and benefits that this rising BPO destination can offer. 
In this article, we've compiled the top 40 BPO companies in South Africa for your perusal.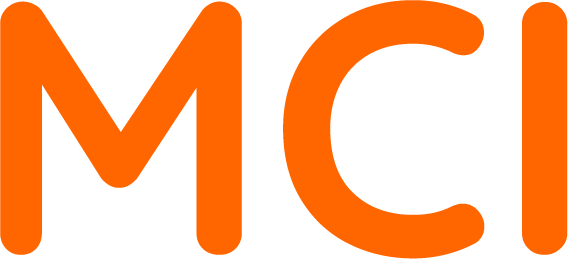 MCI is a privately held, tech-enabled business process outsourcing (BPO) company that provides Global Customer Experience Outsourcing, Technology & Contact Center Services. Driving modernization through digitalization, MCI ensures clients do more for less. MCI operates globally offering a wide array of pricing configurations.
Read a full review of MCI, here.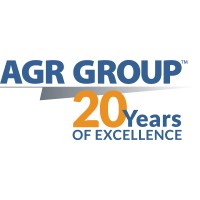 AGR Group started its humble beginnings when it was founded in 2002, starting as an outbound telemarketing operation with 12 employees. The firm has then grown into one of the most diverse call center operations, offering services in customer care, verifications, leads and compliance, and outbound services. Read a full review of AGR Group, here.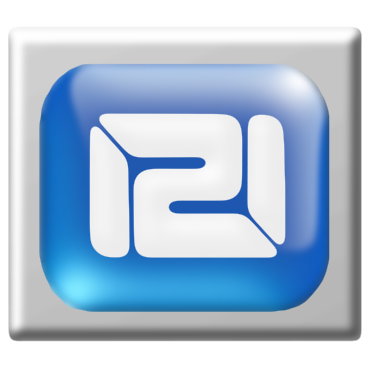 121 BPO Client Services is a boutique outsourcing company that services over 500 international and local clients. Since its inception in 1994, the firm has grown and expanded its services. It now offers technical support, complaints and crisis management, social media services, and business intelligence, among others. Read a full review of 121 BPO Client Services, here.


OutProsys is a leading provider of quality Business Process Outsourcing (BPO) since 2001. They specialize in back office processing converting typed and handwritten text on documents, emails and spreadsheets into accurate electronic information utilizing a combination of our leading-edge recognition systems, highly trained & experienced data capture operators. Read a full review of OutProsys,here.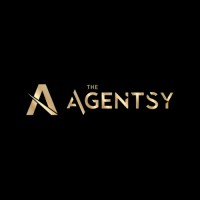 The Agentsy BPO is a leading and advanced BPO contact centre based in South Africa and provides outsourcing/offshoring services for companies from the UK, USA, Europe & Australia.
Think Customer Support, Tech Support, Sales, Lead Generation, Accounting & more.
All services are offered in English, French, Portuguese, German and Dutch.


SA Commercial is an award-winning outsourcing firm that provides adaptable and flexible BPO solutions that are perfectly suited to its clients' needs. 
SA Commercial is BEE Level 1 compliant, and it takes pride in being one of the select few South African companies to hold an ISO accreditation. Read a full review of SA Commercial,here.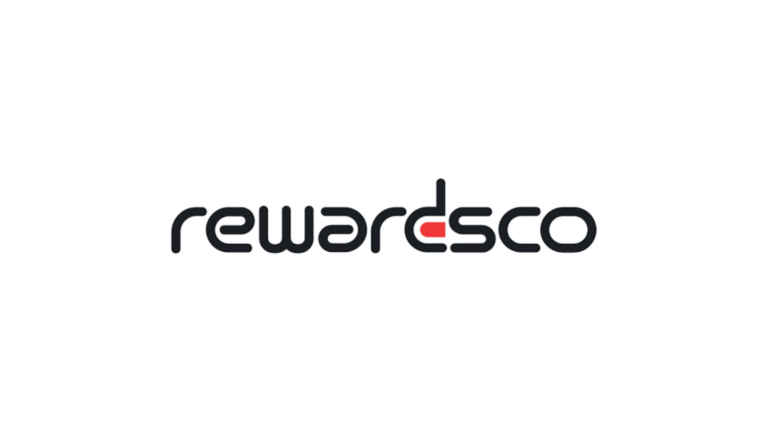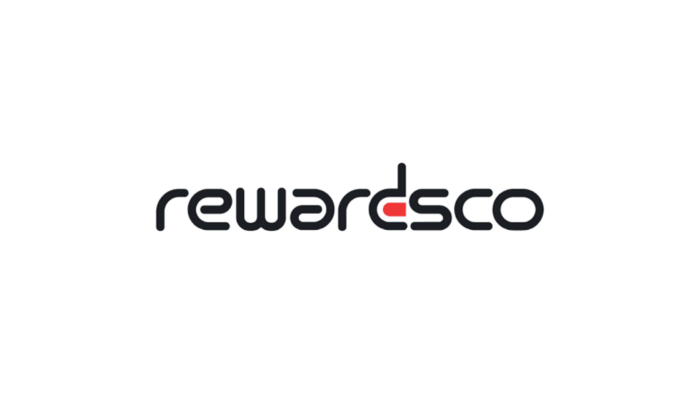 Rewardsco is a 25-year-old BPO services provider situated on Durban's Umhlanga Ridge in South Africa. It caters to global clients, and offers outbound, inbound, and logistics support services, among others.
Rewardsco is a Level 4 BBBEE value-added supplier, a licensed Financial Services Provider. Its notable clients include Danish transport and logistics company DSV and South African mobile communications company Vodacom Group. Read a full review of Rewardsco, here. 


The Digicall Group offers customized outsourcing and incident management services in three continents. The firm was first established in South Africa in 2003, then expanded to the UK in 2012 and to Australia in 2015.
It also provides collections services, customer experience solutions, human capital services, and digital enablement. Read a full review of Digicall Group, here.

Centrevo is a leading BPO firm that has been servicing global clients for over 30 years. The company provides tailored solutions in their quality assurance, sales, and customer service offerings to clients, which are leading brands in the FMCG. telecommunications, retail, banking, and financial services sectors.
Centrevo is a Registered Financial Services Provider, with FSP Number 44890. Read a full review of Arcanys, here.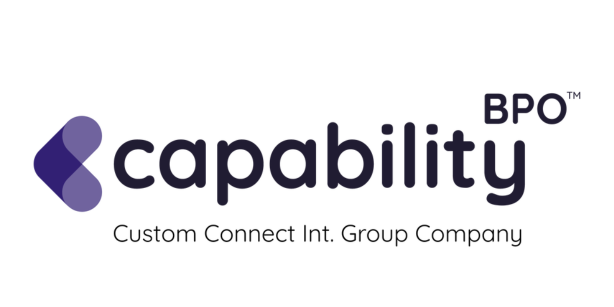 Capability BPO™ has been providing full-scale BPO and call center services since 2008. Its broad spectrum of services include Legal Process Outsourcing (LPO), back office, customer care, sales, and lead generation.
The firm delivers their services to clients around the world, and they can serve in multiple languages like Dutch, Japanese, Tagalog, English, Italian, and French, among others.
While the firm is headquartered in South Africa, it currently has five other offices scattered across South America, Europe, and Asia. Read a full review of Capability BPO™, here.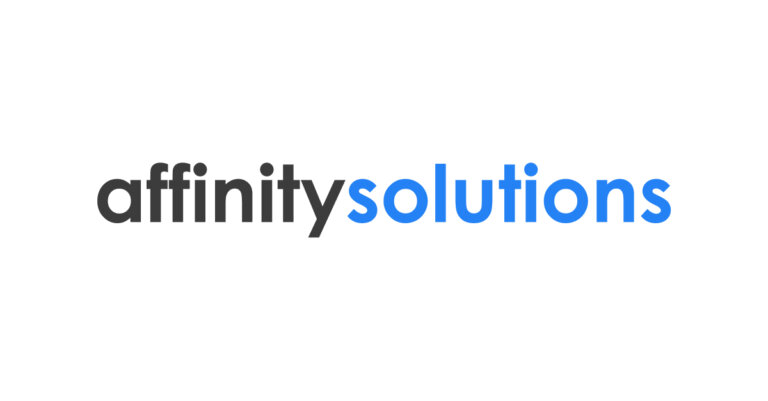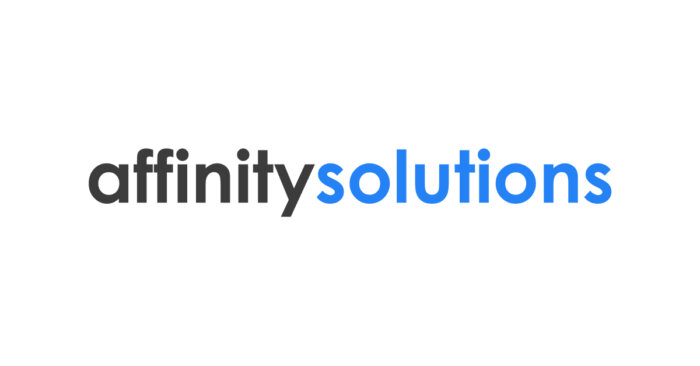 Affinity Solutions offers professional outsourcing services involving "insolvency, finance, insurance, law, utilities, telecommunications, gaming, and niche customer services markets." 
The firm's operations are led by industry experts in operations, finance, human resources management, information technology, and compliance. Read a full review of Affinity Solutions, here.


Boomerang was established in 2005, and has been a reliable provider of outsourced services in South Africa since then. The firm is not only a BPO company that offers back office solutions and admin support.
It also offers a suite of multi-channel contact centre solutions like telemarketing, email response service, B2B direct sales, database building, and customer retention campaigns. Read a full review of Boomerang, here.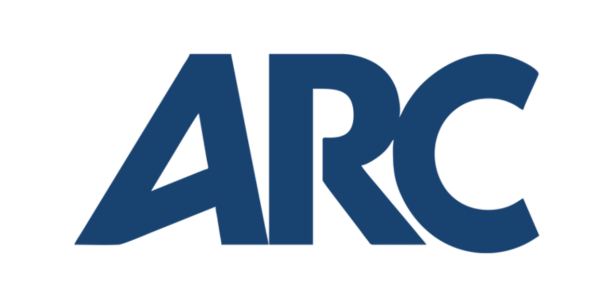 Located in the Western Cape province, Arc BPO specializes in providing inbound contact center support and outbound sales. It also offers customer support, help desks, and outbound appointments/transfers services.
Arc BPO has successfully supported companies operating in Germany, the UK, the US, Australia, New Zealand, and Canada since its establishment in 2019.
Aside from its BPO services, Arc also conducts annual skills training programs for 100 willing learners through its ARC Academy program. Read a full review of Arc BPO here.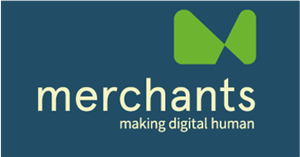 Merchants is an award-winning customer management partner specialising in BPO solutions. The firm has been offering contact centre operations, which was first established in the UK in 1981, has been providing customer service, facilities, security, and IT services to its global clients. Read a full review of Merchants, here.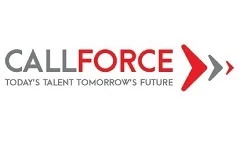 CallForce offers its world-class and customized outsourcing services to its wide range of clients that span across different sectors. From telco and energy firms to ecommerce and financial services companies, CallForce can always deliver its innovative contact centre solutions.
Apart from its South Africa office, the firm is expanding its global presence through its offices located in Asia, Australia, UK, and the US. Read a full review of CallForce, here.

Connect BPS is the outsourcing subsidiary of MCS Debt Recovery, a debt collections call centre in South Africa. Read a full review of Connect BPS, here.


Mindpearl is a captive call center that provides multilingual services for customers at all times to multinational brands in aviation, telecommunications, retail, and finance. This was presented to both customers and passengers of an alliance of 11 European airlines led by Swissair. Read a full review of Mindpearl, here.
ELS has transformed customer service operations through a creative approach, world-class quality assurance, and integrated solutions. ELS's goal involves improving the relationship between a company and its customers as well as prospect growth.
Today, ELS keeps expanding and is committed to providing its clients with versatility, agility, and the opportunity to succeed. Read a full review of ELS Customer Service, here.

Black Pen offers the best personal approach to help their clients and applicants realize their dreams of living in the country of their choosing. They are deeply committed to bringing people and businesses from all over the world together in South Africa.Read a full review of Black Pen Recruitment, here.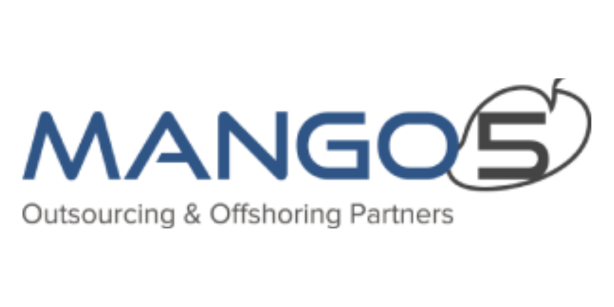 Mango5 has grown over the years into a strategic business partner that provides transparency, ease of change, and increased return on investment. Their Cape Town (South Africa) offices offer a tailor-made world-class experience that blends the best combination of agents, constant creativity, and productive processes. Read a full review of Mango5, here.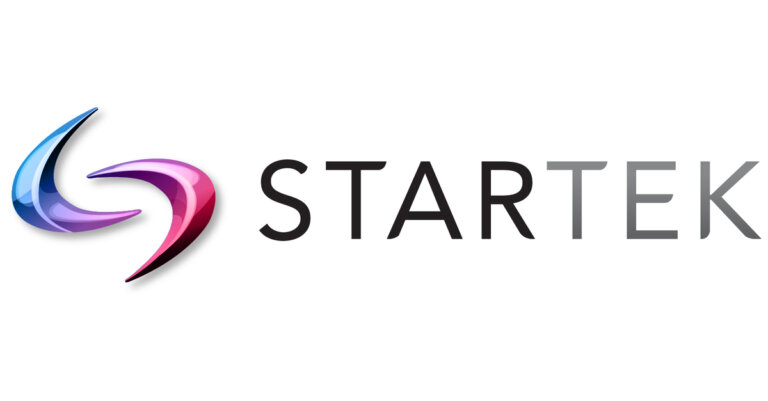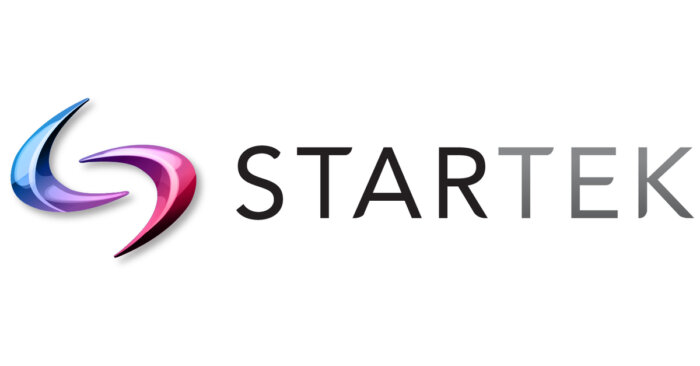 Startek is a global pioneer in delivering cutting-edge customer service solutions. This company fosters stronger relationships by offering better insights and results for its clients.
Startek accomplishes this across 46 sites in 13 countries, with over 40,000 staff overseeing nearly half a billion customer experiences each year with over 150 clients in various industries. Read a full review of Startek, here.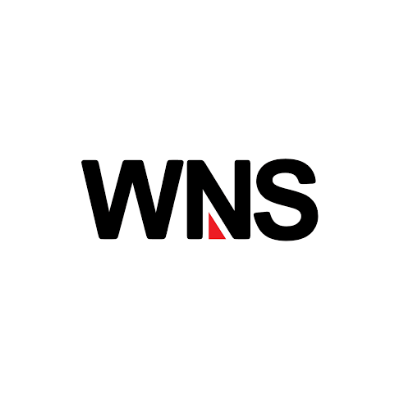 WNS Global Services SA (Pty) Ltd is a global leader in Business Process Management (BPM). They collaborate with clients from ten different industries to co-create creative, digital-led transformational solutions.
WNS enables companies in travel, insurance, banking, and financial services, manufacturing, retail, and consumer packaged goods, shipping and logistics, healthcare, and utilities to re-imagine their sustainable transformation and turn their results with continuous improvement. Read a full review of WNS Global Services SA (Pty) Ltd, here.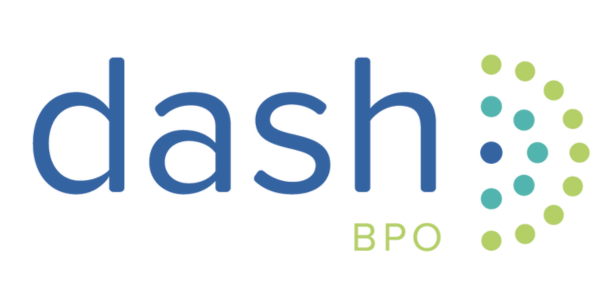 Dash BPO (LLC) is a global leader when it comes to providing clients with first party solutions. The solutions Dash BPO extends to its strategic partners are in the areas of Customer Care, Quality Assurance, Collections, Technical Support, and Verification.
This COCP-certified company also offers clients its expertise in the following areas: Telecommunications, Automotive, Retail, Financial Services, Airline, and Cable and Satellite. Read a full review of Dash BPO here.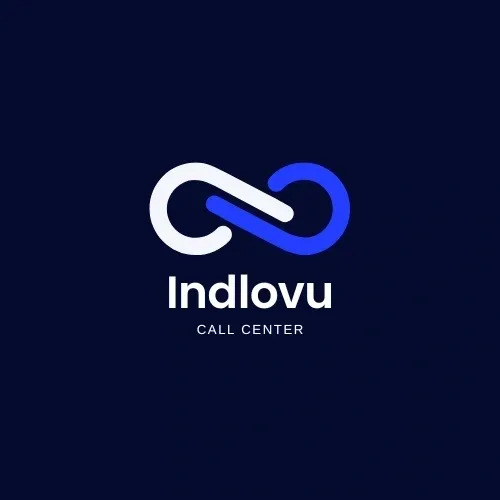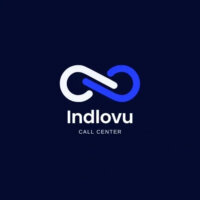 Indlovu Connect Contact Centre offers expertise in the areas of contact and business process outsourcing, and brand and business optimization process. This includes many call center ventures built from the ground up for an extensive list of blue-chip clients. Read a full review of Indlovu Connect Contact Centre / BPO, here.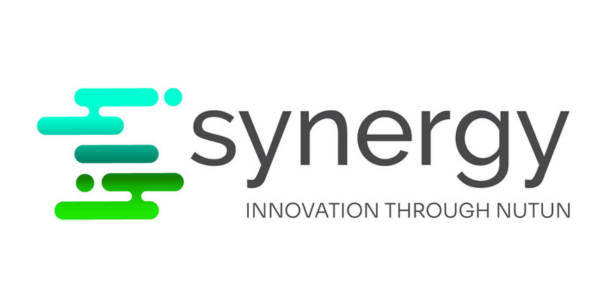 Synergy's headquarters has two locations and is the most culturally aligned South African city in the UK. It has South Africa's largest professional, accent-neutral workforce, which means smooth interactions with customers and lead times comparable to onshore. Read a full review of Synergy Contact Center, here.


In 2003, 3iSolutions was established as one of South Africa's oldest International BPO call centers. 3iSolutions is an experienced provider of targeted Business Process Outsourcing (BPO) solutions. They specialize in lead generation and customer service strategies by delivering results-driven and cost-effective services. Read a full review of 3iSolutions, here.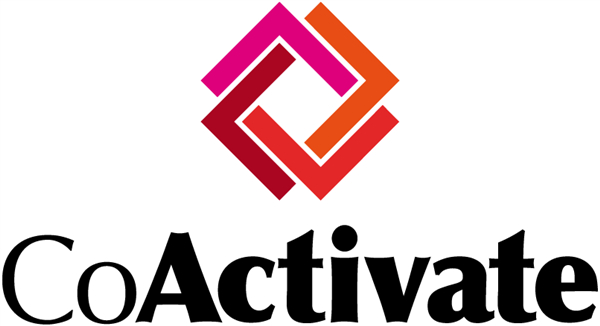 CoActivate is a well-known 350+ seater interaction center in Durban, South Africa. They aim to be rather the best, cultivating a culture of inclusion, creativity, and quality improvement. Customer centricity is central to their strategy, which drives repeat sales, increases customer satisfaction, and accelerates business growth. Read a full review of CoActivate, here.

Sigma operates from elevated, highly functional centers in both Cape Town and the United Kingdom, providing our clients with cost-effective and compliant solutions. They offer their clients voice and messaging solutions for defective account collection, customer service, and lead generation. 
This company also specializes in providing the services, which are operated under our client's brand names, using either the client's or Sigma's diallers and systems. Read a full review of Sigma International, here.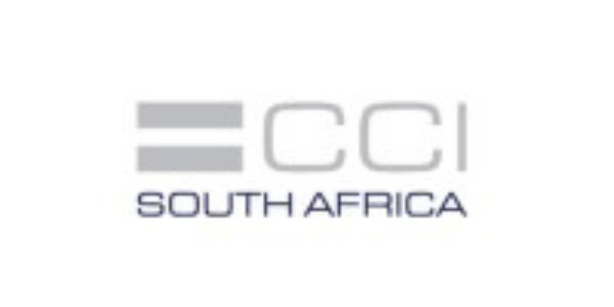 CCI South Africa is the country's largest foreign communication center. The company focuses on providing meaningful contact to its client's customers. From managing and addressing daily inquiries to proactive problem-solving when things get difficult. 
With 15 years of experience providing outstanding services to their clients, they built a company that is flexible and open to any challenges. Read a full review of CCI South Africa, here.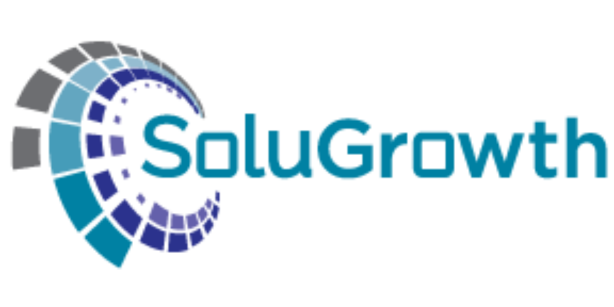 SoluGrowths' established management team is highly experienced, with a proven track record of success and credibility for excellence. The management consists of former partners of a professional services company with over 78 years of industry experience and skills gained from years of supporting the world's most profitable businesses and governments through a multinational professional services firm. Read a full review of Solu Growth, here.


The Outsourcery team consists of professionally trained, reliable, and talented executive assistants from all around the world. They have personal assistants who speak German, Spanish, Italian, Dutch, and French. 
Their experts have worked with KPMG, Deloitte, Morgan Stanley, and Accenture, and they carry not only a passion for excellence but also international insight and practice. Read a full review of Outsourcery, here.


Talksure is a one-stop customer service center with a successful team of accent-neutral sales agents. They handle all of our partners' production, outsource services, and customer support inquiries. Every day, they handle over 65,000 potential buyers, dialing domestic and foreign markets and producing over 30,000 new sales. Read a full review of Talksure, here.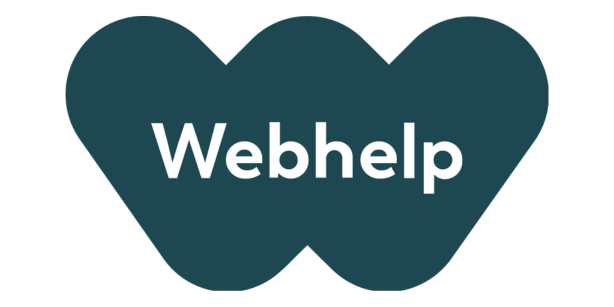 Webhelp SA designs and delivers creative, tailor-made solutions for your company, resulting in exceptional customer experiences, enabled by technology and enhanced by their staff.
Every day, Webhelp employees from more than 50 countries contribute their talents to the development of excellent, personalized, end-to-end customer journeys for today's digital world. Their advisors carry the latest technologies to your bespoke operations and offer consulting services to drive loyalty and growth. Read a full review of Webhelp SA, here.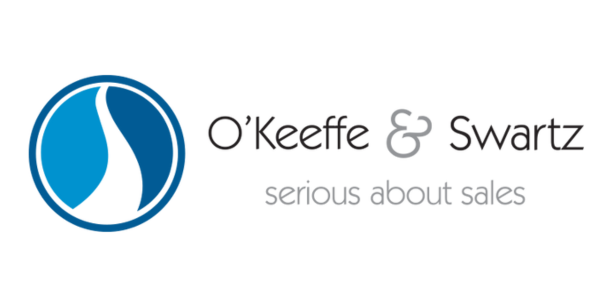 O'Keeffe & Swartz is an award-winning outsourcing solutions provider established in 1993. The firm is "serious about sales," and takes pride in being a leading call centre in South Africa specialising in the outbound sale of simple insurance products.
O'Keeffe & Swartz is also a member of the Direct Marketing Association of South Africa (DMASA) and Business Process Enabling South Africa (BPESA). Read a full review of O'Keeffe & Swartz, here.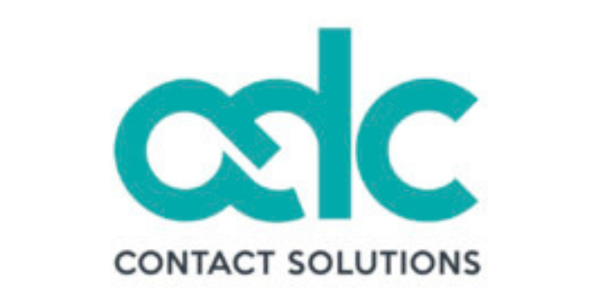 ADC Contact Solutions is dedicated to assisting clients in growing and delighting the customers. Their knowledgeable team understands the need to stand out by providing an outstanding customer experience while still offering a cost-effective solution.
ADC Contact Solutions has vast experience spanning many continents, including offices in the United Kingdom, Australia, the United States, and South Africa. Their skilled team is available 24 hours a day, seven days a week to provide a customized solution. 
They provide an exceptional service with demonstrated outcomes to both large multinational corporations and small companies. Read a full review of ADC Contact Solutions, here.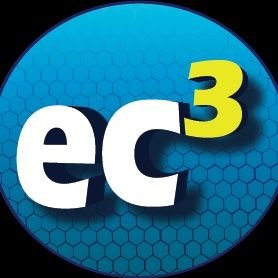 EC3 provides outsourced call center solutions for sales, customer support, and quality assurance services, both low or high volume, local or offshore. They have the experience as boutique professionals to achieve the best possible outcomes and maximize your return on investment. Read a full review of Ec3, here.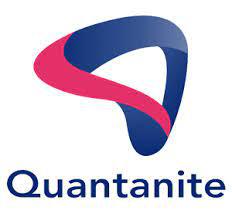 Quantanite South Africa continuously monitors data, intelligently analyzes it, reports back, and provides individually tailored training to enhance the accuracy of each analyst. They take responsibility for issues and will introduce solutions before they become a customer-facing issue. Read a full review of Quantanite, here.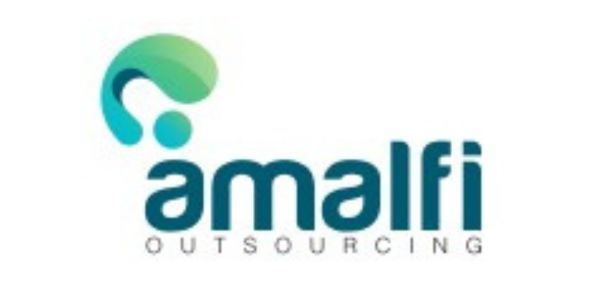 Amalfi Outsourcing is a telecommunications outsourcing company specializing in providing inbound and outbound solutions.
This privately-owned company's operational methodology boasts a 360-degree process focused on providing support in end-to-end customer relationship throughout the whole customer's journey.
Among its services offered are inbound and outbound calls, flexible call routing, CRM integration, voice menu, telephone conversation recording, and call reporting, among others.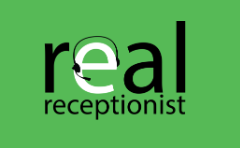 Real Receptionist is an inbound call service provider offering low-cost and professional call reception services to small, medium, and large businesses alike.
Started by the founder of Arc Tech, another South African telecommunications and internet service provider, Real Receptionist has established itself as a trusted voice in inbound calls services.
Real Receptionist provides call answering, call transferring, reception, and customer care services.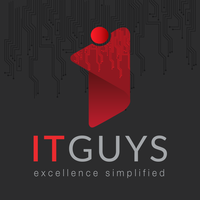 IT Guys takes pride in its portfolio of outsourced IT services. The company lives on its simple mission of "making iT an asset for [clients'] business not a problem."
With over 15 years of experience, the South African IT outsourcing firm has 120 happy clients and 230 finished projects (and counting). Read a full review of IT Guys here.
Are you in the top 40 South Africa BPOs? Get in touch with us today!
Let us know your thoughts regarding our top 40 BPO outsourcing companies in South Africa! If you have anything to share with us or if you have any questions, feel free to contact us at [email protected]. We'll be more than happy to help you. 
If you want to know more about Outsource Accelerator, just browse our website and services.