Virtual Assistant Services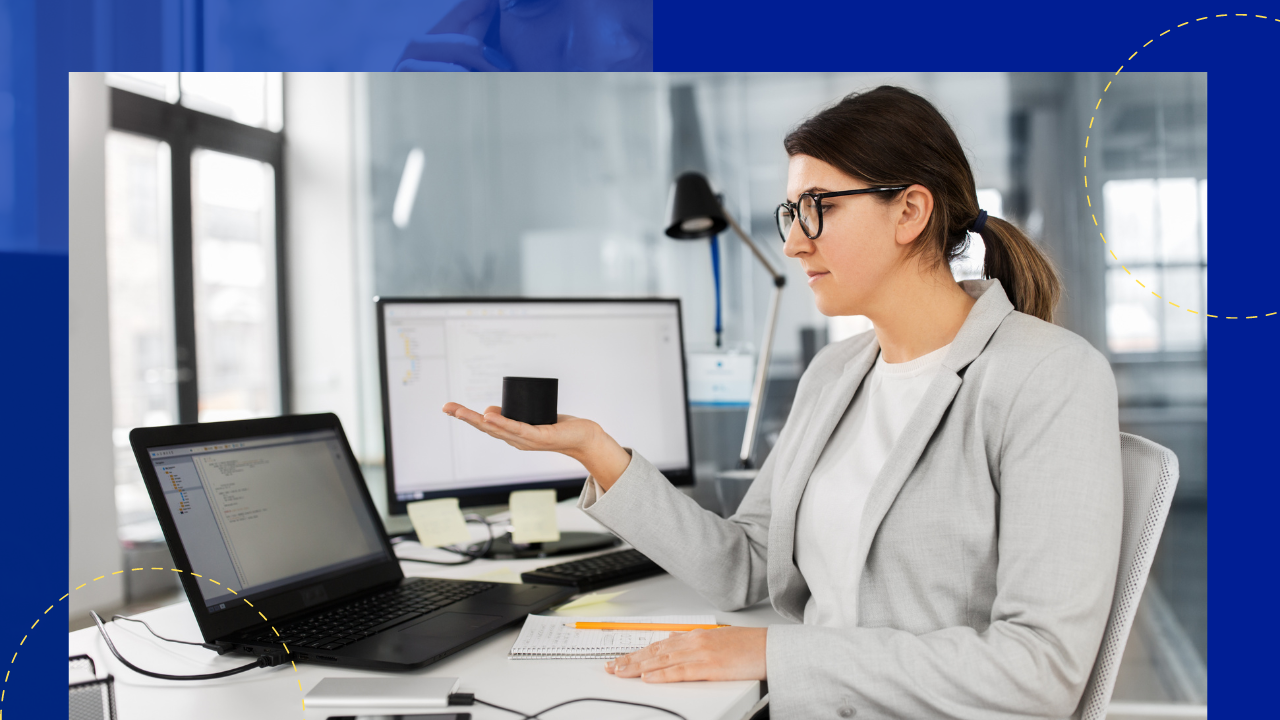 A virtual assistant (VA)is someone who works remotely for a company. VAs work on administrative tasks such as client coordination and scheduling, strategic implementation of marketing plans, client research, and database updating through data entry.
They also assist in doing personal transactions such as booking arrangements and online purchases.
Virtual assistants for hire
Virtual assistants can be hired in two ways. They can be hired through freelance platforms where businesses can contact them directly through email, instant messaging, or phone calls.
Outsourcing, meanwhile, is an option where businesses hire a virtual assistant through an outsourcing company.
Outsourccing companies take care of legally employing the staff and providing HR and management support.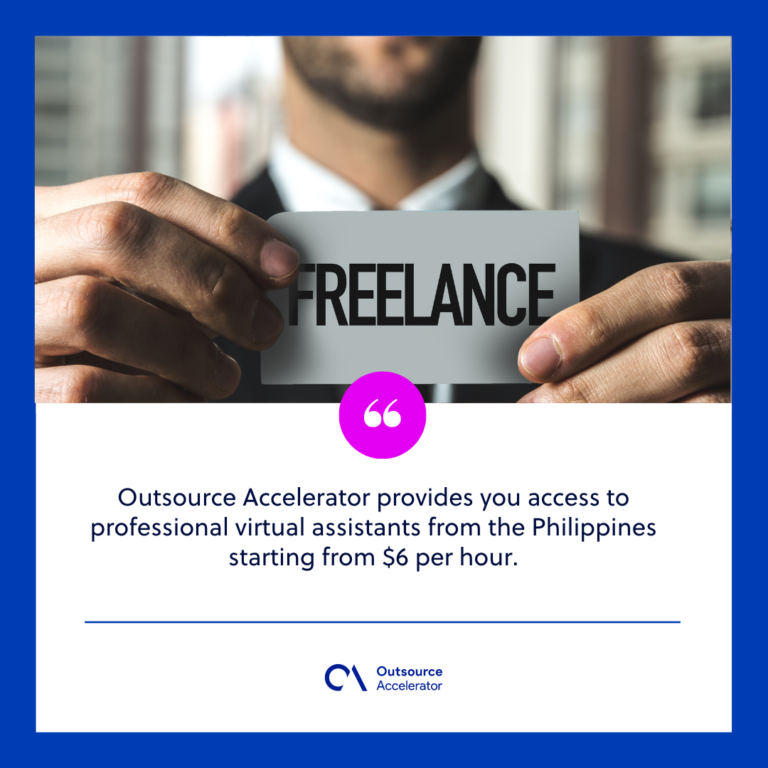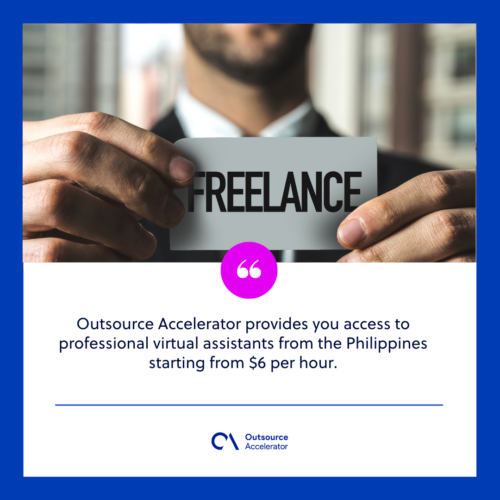 Benefits of hiring a virtual assistant
Hiring a virtual assistant has great benefits for any business.
Saves time and effort
VAs help business owners save time and effort on doing repetitive and time-consuming tasks. VAs mainly do tasks such as appointment setting, email management, and lead generation.
They can also be assigned to prepare reports, presentations, and letters for the clients. They may not be able to make coffee for their boss but they can order it online and have it delivered instead.
Generates savings
Outsourcing generates big savings for a business since it doesn't need extra workspace and equipment to occupy. This can be especially helpful to small business owners who can then focus more on growth.
Freelance VAs mostly work in their homes with a PC, an internet connection, and the tools needed for their job.
Virtual assistant teams hired through business process outsourcing, meanwhile, are managed by the BPO company.
Their work needs are provided from the workspace, PC, phones, internet connection, to their salaries, benefits, and required training.
Utilizes workload
Since they serve as the right hand of the business owner, their tasks are crucial in running a business. They help promote the business by creating marketing campaigns and running ads.
VAs can also help in assigning tasks to other employees. They help in utilizing their workload so they can focus on accomplishing bigger tasks for the company.
What does a virtual assistant do
Virtual assistants perform a wide range of duties and can have different specializations, it is common for VAs to become generalists as they grow with the client.
Popular tasks that a VA does are:
Customer service (voice, chat or email)
Bookkeeping
Business presentations
Digital marketing
Online research and lead generation
Supplier and vendor coordination
Calendar management
Travel arrangements (personal or business)
Social media management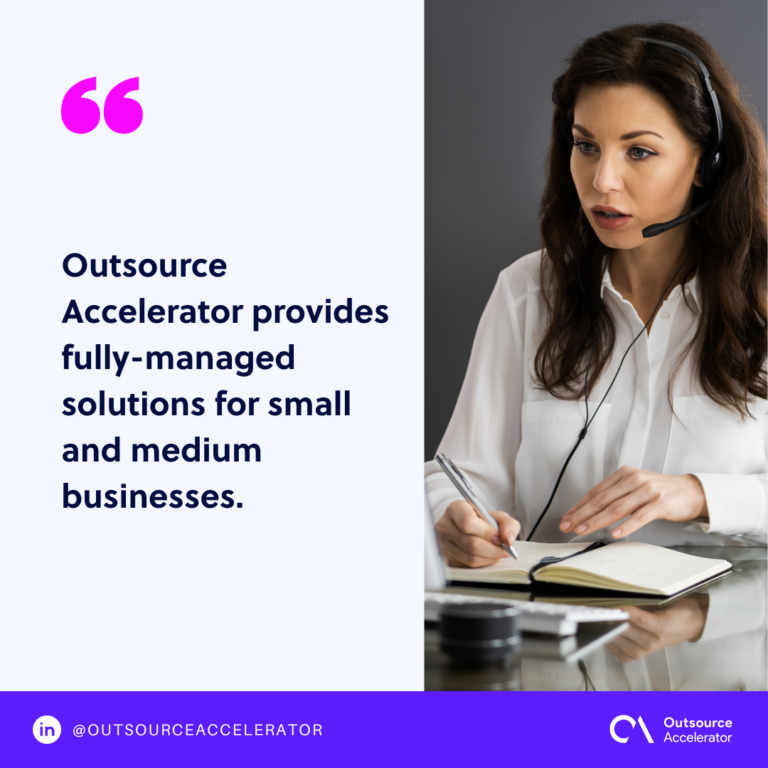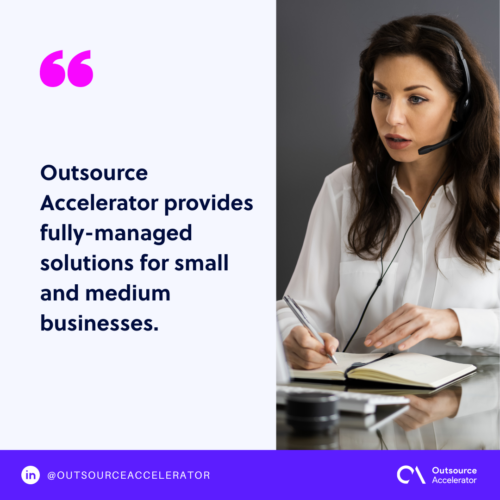 Virtual assistant salary
According to Payscale, a virtual assistant has a minimum hourly pay of $4. This may increase depending on the individual's experience and specific virtual assistant skills.
Freelancer
Freelance virtual assistants can be hired through popular platforms such as Upwork or Fiverr. Their pay starts at $5 depending on their experience, location, and skill set that they have.
Office-based
Office-based virtual assistants, meanwhile, work in a managed office and can be hired by outsourcing through a third-party company.
Their rate starts at $8 per hour with their equipment, training, onboarding, and benefits covered by the outsourcing company.
Specialized virtual assistants
Specialized virtual assistants are those who are hired and paid because of their expertise in a specific field.
For example, an employer can hire a VA that is also a certified public accountant or a VA that has experience in software development. Salaries can range between $10-$50 per hour depending on the skill needed.
Virtual assistant websites
There are several virtual assistant websites in the market that people can use. These websites may be based on different locations, but the pay rate still varies depending on the type of VA hired.
Outsource Accelerator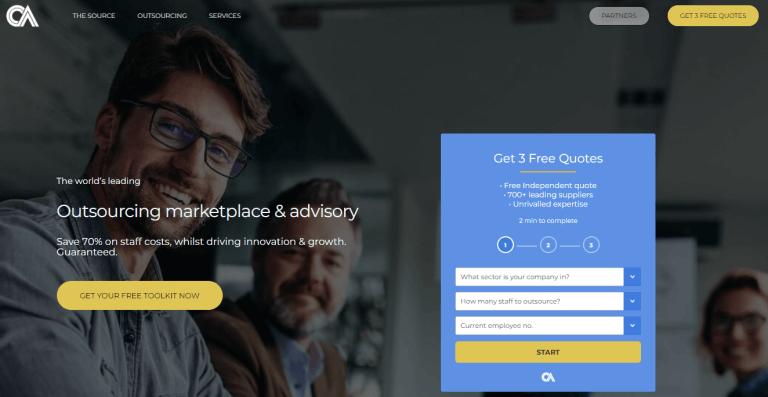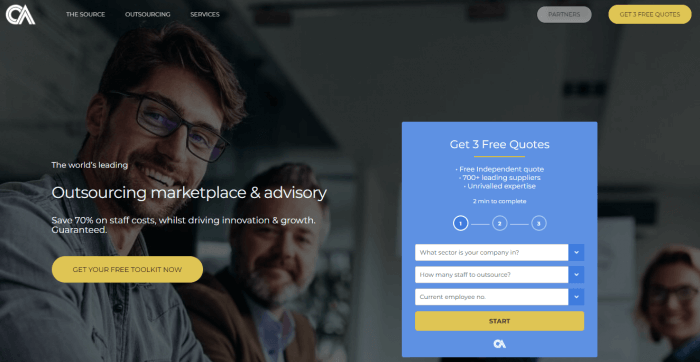 Outsource Accelerator is the leading marketplace and advisory for business process outsourcing. We list over 700 BPO companies and offer solutions for brokerage, implementation, and fully managed solutions for small and medium businesses.
Upwork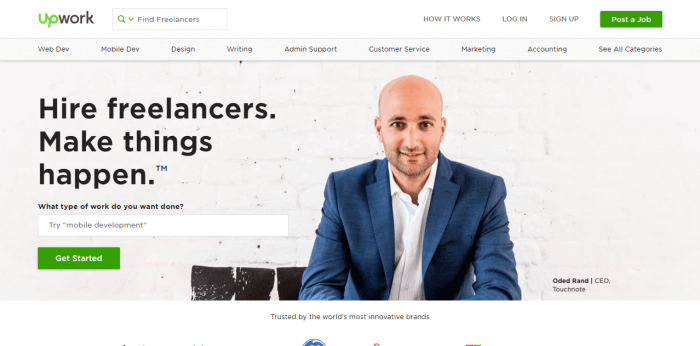 Upwork is a freelance platform where businesses can hire a wide range of talent including virtual assistants.
They contact and hire freelancers directly through the platform and monitor them from the start of the project up to the final payment.
FreeeUp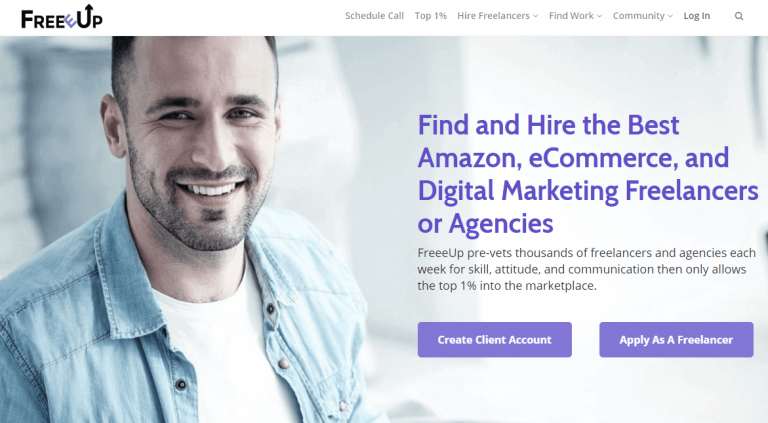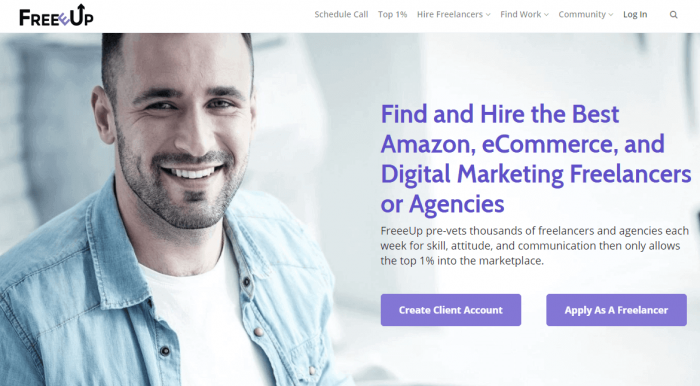 Unlike other platforms, FreeeUp doesn't offer browsing of available virtual assistants. Instead, they let businesses submit a request for a virtual assistant and match them with a qualified candidate to protect them from employee turnovers.
Fiverr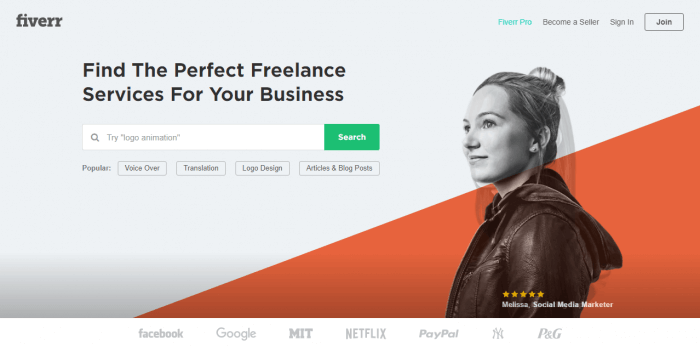 In Fiverr, businesses "buy" a virtual assistant's "offer" and contact them through the platform. Offers usually start at $5 a project and can be one-off or within a period of time.
OnlineJobs.ph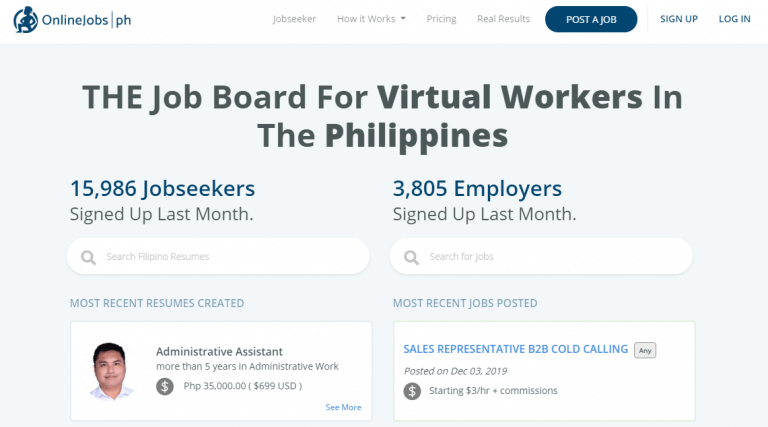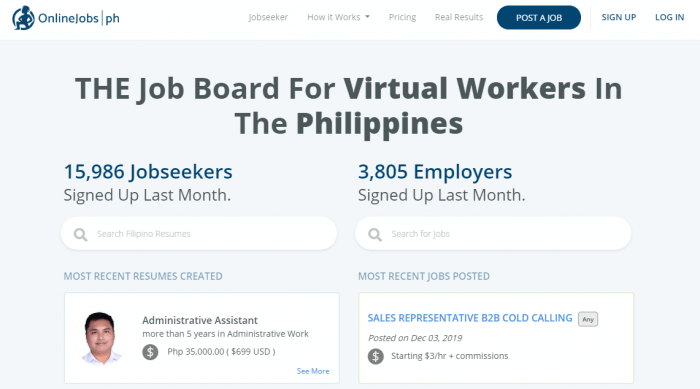 Onlinejobs.ph lets their clients hire virtual assistants based in the Philippines. It highlights applicants with updated resumes and guaranteed English proficiency to assure employers that they hire the best VAs for their business. 
Freelancer.com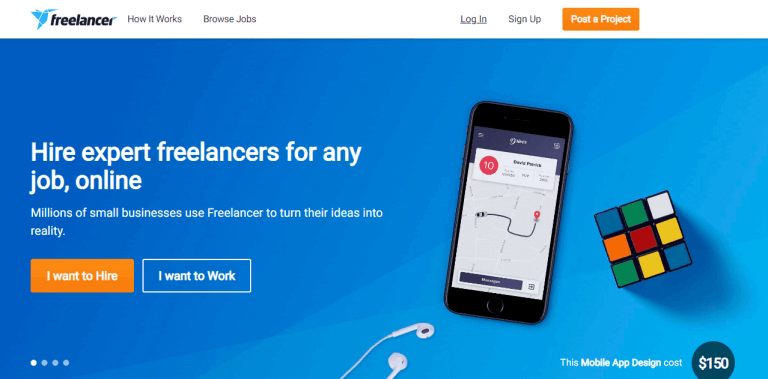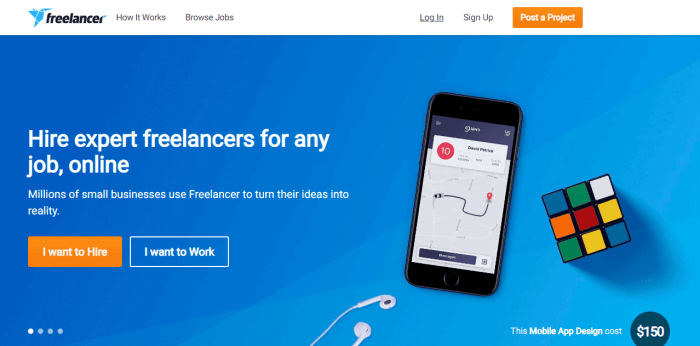 One of the oldest platforms in the market, Freelancer is a marketplace that offers a wide range of specializations, particularly virtual assistant services.
The platform allows direct contact and hiring of freelancers through the platform as well as work collaboration, monitoring, and processing of payment.
Guru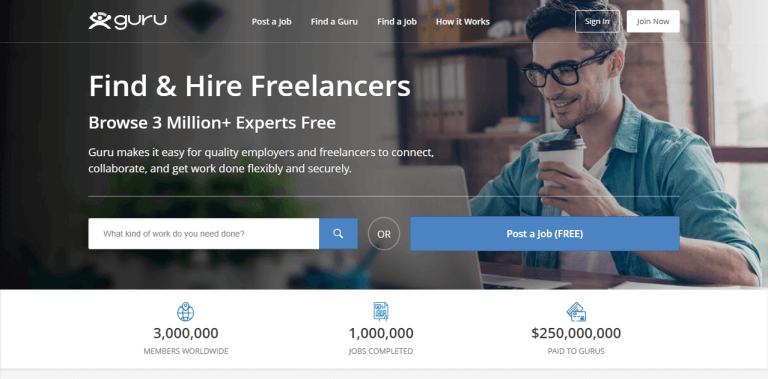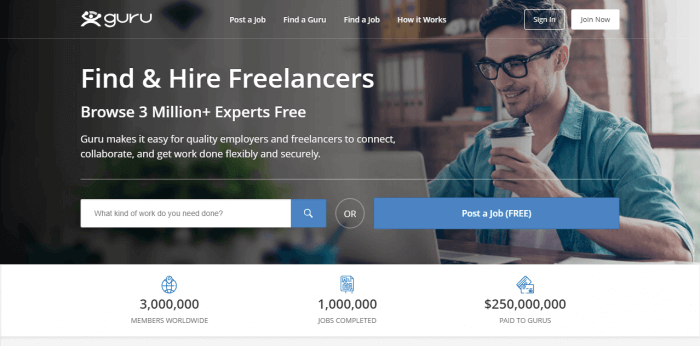 Guru offers freelance hiring solutions for small businesses at low costs. They can manage multiple virtual assistants and collaborate with them through the platform for secure and streamlined work progress.
PeoplePerHour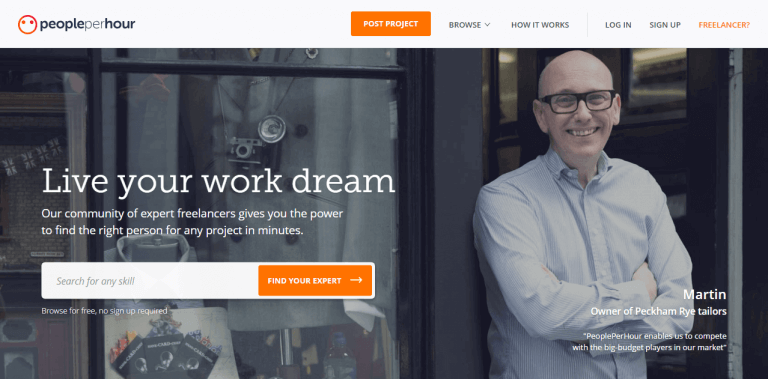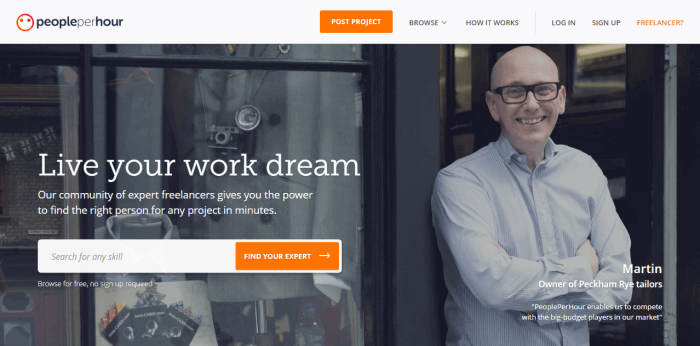 Virtual assistants in PeoplePerHour offer their services on a per-hour basis starting at $5. Freelancers can also make custom bids for each job posting that businesses will make.
Collaboration software
Virtual assistants use work collaboration platforms to track their progress in a project. Some of the most popular collaboration software in the market that you should use right now are:
Payment processing
Businesses don't need to worry about paying their virtual assistants anymore. Payment platforms make processing fast, easy, and affordable with minimal fees charged.
Outsource virtual assistant
The Philippines is one of the leading countries in outsourcing, alongside India and other countries in Asia.
Cheap labor costs, high-quality equipment, and a wide range of talent with strong English proficiency are some of the reasons this country is an outsourcing destination.
BPO companies in the Philippines cater to different sectors and ensure high-quality services to their clients. To learn more about this, check out the Top 40 companies guide.