Definition
What is a virtual assistant (VA)?
Virtual Assistants (VA) are professionals that work remotely with your organization in either a full-time or part-time capacity to handle repetitive work, specialized work, or one-off tasks. They can handle any type of work, ranging from simple data-entry type tasks to tasks requiring specialized knowledge and experience.
Virtual assistants can range from fresh graduates looking for a full-time career, to retired industry veterans working a side-job by marketing their professional skills. Hiring a VA is a great option for companies that need expertise for a specific project, or who only need that expertise for a specific part of the day. 
Other times, companies leverage virtual assistants to take the load off their regular employees so they can handle more high-value or critical work.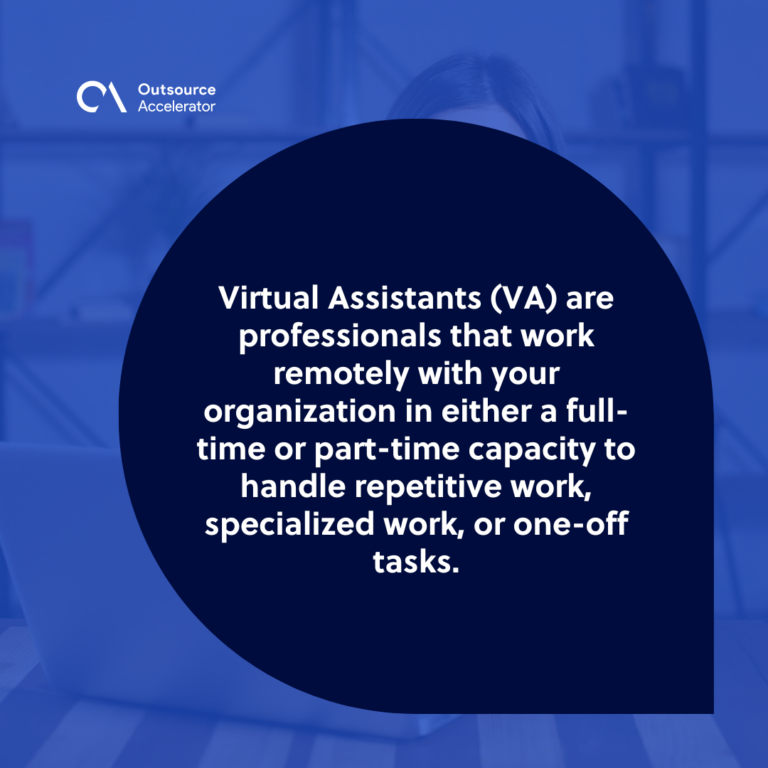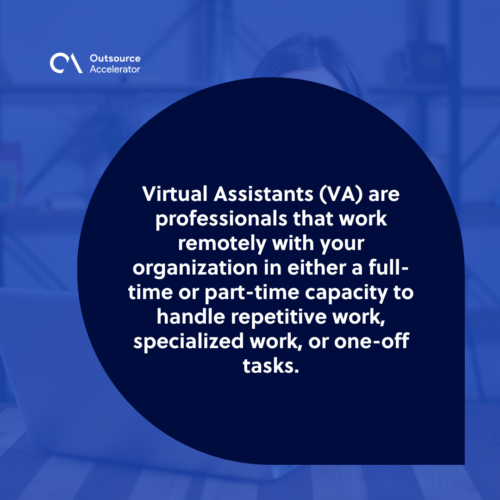 What is the function of a virtual assistant?
Virtual assistants have grown in popularity as SMEs and startups rely on virtual offices to cut costs. Bigger organizations are also now acquiring VAs to delegate their tedious workloads.
Virtual assistants can be full-time, part-time, or freelance employees. Further, since the virtual assistant works remotely, the company's office does not need to provide additional desks or other office supplies.
Virtual assistant services
Virtual assistants can do a lot for a business. For one, many of them have primary experiences in customer services and administrative roles. This makes them a great alternative to an in-house secretary without the worries of additional office space and resources needed for their work.
Many VAs are also licensed to do bookkeeping and accounting tasks. They are great at handling books of accounts through online tools such as Quickbooks and Xero. They can also handle marketing and design roles to help in generating leads and growing the audience of a website.
Outsource virtual assistant (VA)
Anyone can become a VA so long as they have a good internet connection and an excellent work ethic. With this, companies and business owners can find virtual assistants with a range of interests and skills. 
Outsource Accelerator provides you access to professional outsourcing companies from the Philippines starting from $6 per hour, where you can save up to 70% on staffing costs. We make it easier for clients to learn about, and engage with outsourcing virtual assistants.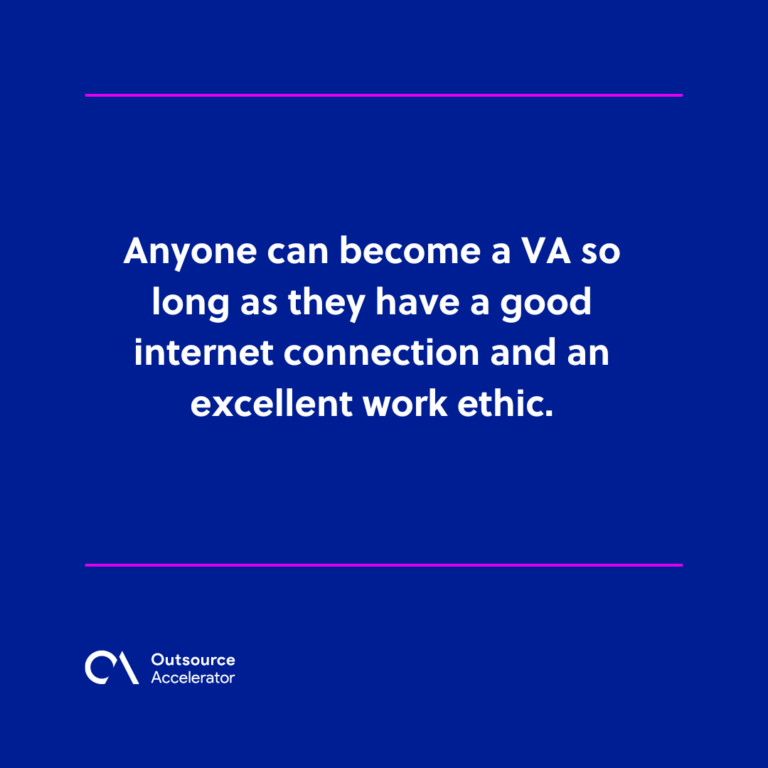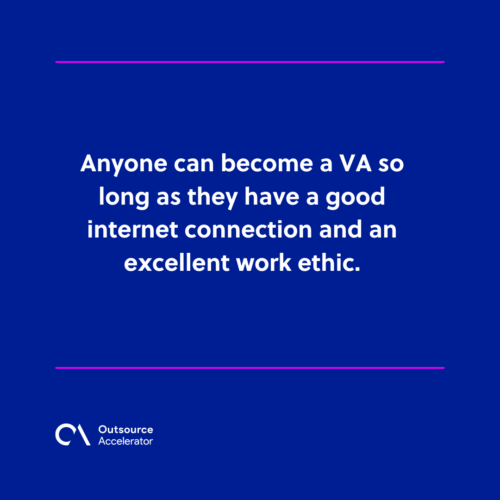 Benefits of virtual assistant call center solutions
Here are some benefits of hiring a call center virtual assistant.
Improves efficiency and customer satisfaction
Whether you're an entrepreneur, a small business owner, or a freelancer, you probably have a lot on your plate, including handling all of your company's administrative, financial, marketing, and sales duties.
A virtual assistant can help you in expanding your organization or just operating more effectively.
Calls, emails, and other forms of communication with your clients, customers, and prospects can be handled by virtual assistants. This way, you won't miss a single email or phone call.
You'll have more time to focus on specific duties while your virtual assistant service takes care of things like routing incoming calls to the appropriate person or department and maintaining your calendar.
Cost savings
Hiring employees is a costly, time-consuming, and difficult process. Not only can you save money by using a virtual assistant service, but you can also eliminate the inconvenience of training new employees.
Virtual assistants operate from the comfort of their own homes, companies don't need to provide them with offices, internet access, or laptops. 
Achieve work-life balance
Entrepreneurs and freelancers are generally able to handle all elements of their business with little downtime. If you will hire a virtual assistant, they can assist you with your tasks, allowing you to take a break.
This enables more time for you to spend doing the activities you have to do first.