Customer Satisfaction Rating (CSAT)
Definition
What is customer satisfaction (CSAT)?
Customer Satisfaction Score (CSAT) is a popular key performance indicator that tracks customer satisfaction. The process involves a survey question or a set of questions. 
The customers answer by indicating their level of satisfaction. The most popular scale is 1 to 10, with 1 being the least satisfied and 10 as the most satisfying level.
The result gives a business the necessary output whether or not to improve customer service right there and then. However, the possible ambiguity might be a disadvantage, especially if a customer is dissatisfied with the service.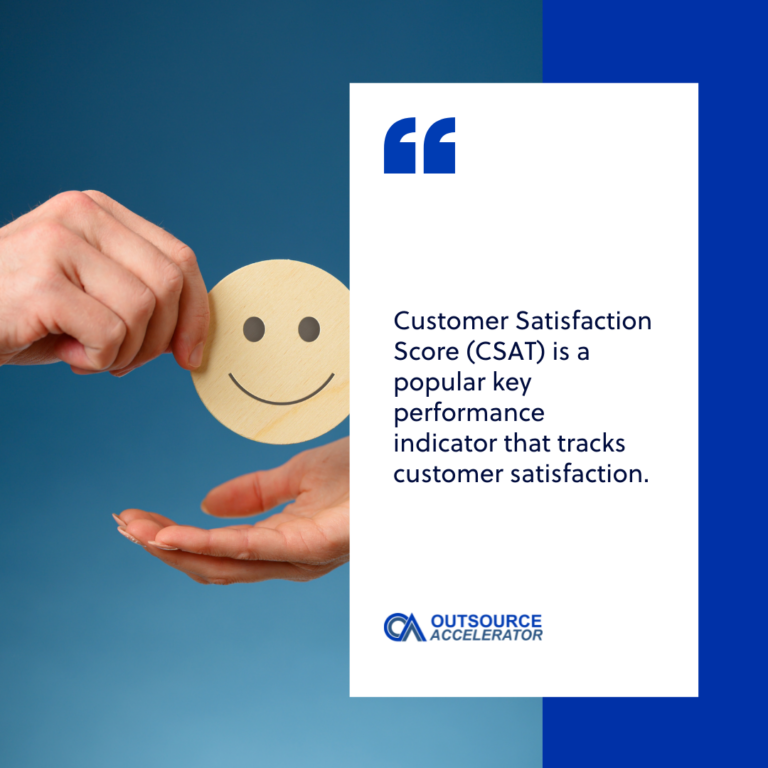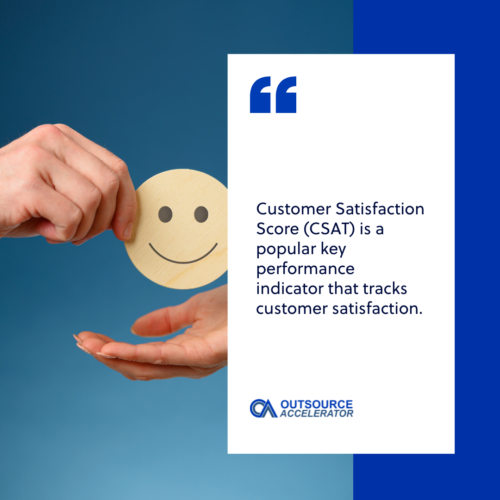 Why is CSAT important
CSAT tells a business about how satisfied their customers are with their services. From this, they can also understand the needs of their customers through feedback and comments they give in each survey. 
The best timing to use this methodology is after-sales, before the renewal of subscription, and after customer support. These times are crucial especially for repeat customers.
With this, a business should have first-hand knowledge of its customer satisfaction. A simple interview or a feedback form after a sale would do. 
How to calculate CSAT?
Calculating a CSAT score is pretty straightforward. 
All you have to do is add the positive responses together, divide them by the total number of responses collected,  then multiplied by 100. The outcome leaves you with the overall percentage of customer satisfaction in your business.
For example, if 50 people took part in your survey and 30 of them gave positive feedback — your CSAT score would then be 60%
See here:
(30 positive responses / 50 total responses = .60 x 100 = 60%).
This indicates that while the majority of your clients are satisfied with your service, you can still improve it to better serve your customers.
CSAT in outsourcing
Customer satisfaction score might be the simplest metric but it's a powerful tool for all businesses. It closes the loop on first customer interaction and helps businesses move on to the next level. 
Computation is quick and easy. You add up all the ratings and divide the total score by the number of respondents. Most likely, you'll get a percentage. 
Get your customer satisfaction score a notch higher by outsourcing your customer service team. Check out Outsource Accelerator's extensive list of outsourcing companies in the Philippines.