Top 40 BPO companies in the Philippines 2020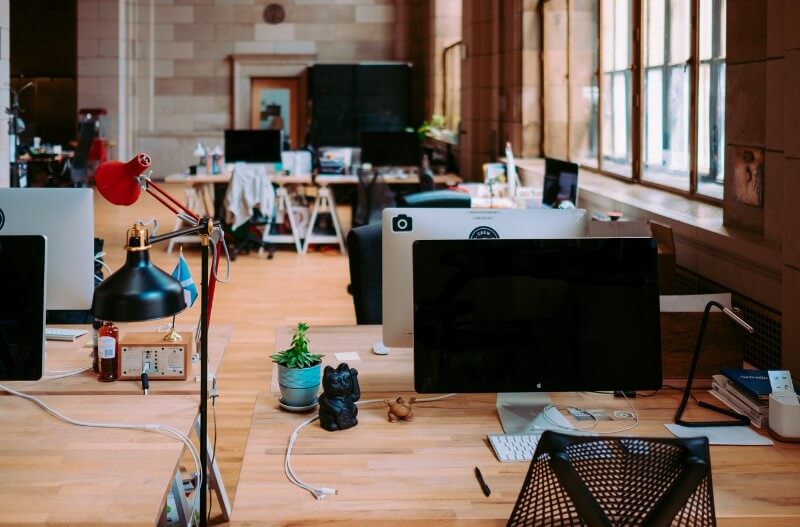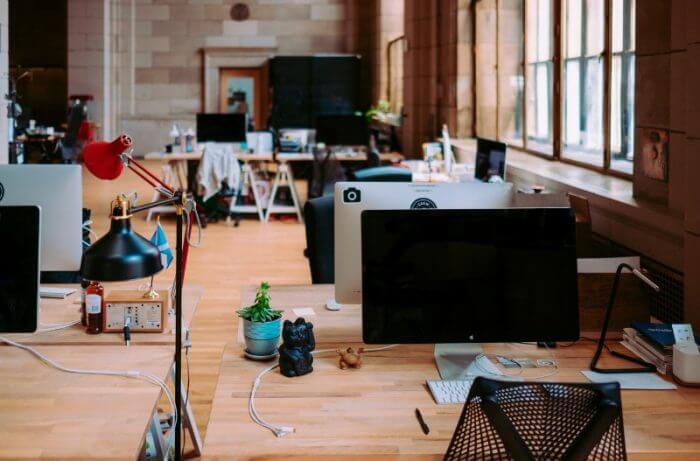 UPDATED: Welcome to the Top 40 BPO Outsourcing Companies In The Philippines for 2020.  The BPO (Business Process Outsourcing) industry plays a vital role in the emerging economy of the Philippines, and contributes over 11% to the GDP.  It is the single largest sector, employs over 1.2 million people, spread across some 700 outsourcing companies.  Navigating the outsourcing suppliers can be though – especially if you're new to outsourcing, and/or not based in the country (which most clients aren't).
As a result, we have compiled this review of the most notable 40 BPO outsourcing companies in the Philippines. These are just some of the companies that placed their trust in the human capital of the Philippines, and built incredible world-class outsourcing operations as a result.
Top 40 Philippine BPOs – quick reference
If you want to connect with these or any of the 600+ outsourcing suppliers that we have on our list below, or across our site, you can browse our BPO directory here, or you can get a free independent quote here.
Before we get to the list, here's a brief background of the BPO industry in the Philippines.
BPO in The Philippines
Despite starting only 25 years ago, the sector is now the single biggest contributor to the nation's economic activity, and it's showing no signs of slowing down. Every year, outsourcing suppliers are setting up, or expanding their operations – as a result of the highly educated population, close cultural alignment to the 'West', and comparatively low-salary environment.
The very first call center was set up in the Philippines back in 1992 and in just over two decades, has grown exponentially, to become the economic lifeblood of the country. The BPO industry has played a vital role in providing jobs to thousands if not hundreds of thousands of Filipinos. More than other popular fields, the BPO industry has helped showcase the many talents of the Philippines as a country. It helped the Philippines leave its mark globally in terms of its people's skillset. The BPO industry has levelled the playing field for Filipinos and gave them the chance to compete with the rest of the world.
Right now, the BPO companies in the Philippines range from ambitious startups, midsize BPOs of 500-5,000 seats, to huge global conglomerates.  The biggest outsourcing suppliers, such as Concentrix, employ as many as 80,000 staff in Philippines, and over 250,000 globally. We have only covered the top 40 BPO outsourcing companies in The Philippines here – there are many hundreds more… If you need help navigating the market, just reach out to us.
Comprehensive outsourcing BPO directory
Outsource Accelerator offers the world's most comprehensive outsourcing (BPO) directory for the Philippines.  We list over 600 BPOs in this directory, and provide detailed information, corporate videos, price guides and reviews.  In fact, 34 of the 40 top companies are listed in Outsource Accelerator's BPO directory – just click on the links to learn more.  Explore the BPO outsourcing directory now


EXPLORE OUTSOURCING: GET 3 FREE QUOTES
Top 40 outsourcing BPO companies – Philippines
We've broken the list of the top 40 BPO outsourcing companies in The Philippines into two sections to differentiate between (i) the big corporations and (ii) the new generation of outsourcing suppliers.
The top 'new generation' Philippine BPOs for Small and Medium Businesses (SMBs):
EMAPTA is a leading example of the new generation of outsourcing suppliers who offer a flexible, but highly professional service.  They specifically cater to the small and medium businesses, have 11 high quality sites around Philippines and towards 2,000 employees. Read a full review of EMAPTA, here.
Arcanys is a Swiss software development outsourcing firm in the Philippines.  Founded in Cebu City in 2010 by a team of serial entrepreneurs, and benefiting from the extraordinary skills of Filipino tech professionals. Read a full review of Arcanys, here.
Hammerjack's expert team has more than 100 years combined business process outsourcing experience, have successfully moved thousands of tasks, functions and processes and have helped businesses to save millions of dollars through improvements in efficiency and quality. Read a full review of Hammerjack, here.
Deployed is a smaller boutique outsourcing supplier with 200 employees across three offices in Ortigas, Manila. The company is New Zealand owned, and emphasises strong recruitment and an involved management and leadership. Read a full review of Deployed, here.
Six Eleven Global is a leading outsourcing supplier offering a broad range of services including 24/7 technical support.  They were founded in 2005, and now have over 1,000 staff across two offices – General Santos City and Davao City – both in the Southern Mindanao region of The Philippines. Read a full review of Six Eleven Global TeleServices, here.
GPM offers complete hosted office services, negating the need for clients abroad to register a legal entity in the Philippines before moving work there. We take care of recruitment, office facilities, HR, payroll, IT, Internet, etc. in a solution customized to each client. Read a full review of GPM, here.
Outsourced is a leading Business Process Outsourcing (BPO) Philippines company that provides dedicated remote staff and offshore staffing services –  specialising in outsourcing services; that will stay with you for years to come and who will constantly exceed your expectations. Read a full review of Outsourced, here.
KMC Solutions is a fast-growing  outsourcing supplier which offers everything from co-working space, seat leasing, staff leasing and full-services BPO.  They now have over 20 sites across Philippines, with 12,000 person capacity. Read a full review of KMC Solutions, here.
EB Call Center was founded by experienced business executives who combined their backgrounds in information technology, law, finance, sales, and marketing to help small and mid-sized businesses be more competitive and profitable by providing them access to high-quality offshore contact center services. Read a full review of EB Call Center, here.
Located in Davao City, Philippines, Next BPO Solutions is an outsourcing company that aims to help small and medium enterprises (SMEs) like them. The company is known as an Outsourcing Services Delivery Center (OSDC), offering an extensive range of services from customized business solutions to dedicated staff augmentation. Read a full review of Next BPO Solutions, here.
Eastvantage is a Euro-Filipino outsourcing firm with over 500 seats in one location, based in Bonifacio Global City (BGC), one of Manila's most prestigious business locations.  They specialize in the areas of customer care, business support, and software development & maintenance.  Eastvantage has an established reputation in providing leadership and accountability in supporting our customers' operations. Read a full review of Eastvantage, here.
Cannon Offshore Managed Services (formerly Converga) is a company specializing in comprehensive information logistics, business process outsourcing (BPO), cost saving solutions, software as a service (SaaS) and strategy. It focuses on providing sustainability, cost-efficiency and innovation so that clients can enjoy increased flexibility, financial rewards and operational efficiency. Read a full review of Cannon Offshore Managed Services, here.
Boomering, and Australian owned BPO, provides highly proficient full-time professionals at competitive rates allowing you to work on your business instead of in it. Read a full review of Boomering, here.
Eclaro was founded in 1999, have over 1,100 staff, and support over 40 Fortune 1000 clients, whilst also accommodating startups and companies of all sizes across a wide range of industries.  They began as an IT consulting firm based in NY with operations in the US, Canada, UK, and eventually offered general staff augmentation (outsourcing) services from The Philippines. Read a full review of Eclaro Business Solutions, here.
StaffVirtual is an expert in talent acquisition and assists businesses across the globe by hiring, deploying, and managing industry experts on behalf of their clients. Read a full review of StaffVirtual, here.
Shore360 provides the support you need to shift time intensive business tasks to more cost effective locations and allow your local expert staff to focus on your business.  Read a full review of Shore360, here.
Founded in 2005, Xtenserv has serviced over 150 clients many of which have turned long term and continue to be happy clients and referring partners. Read a full review of Xtenserv, here.
Direct Sourcing Solutions are passionate about providing outsourcing solutions tailored specifically to your business needs. By handling your non-core, time-consuming, and complex tasks, they help you maximise the growth of your business. Read a full review of Direct Sourcing Solutions (DSS), here.
Bricoleur Technologies' management team have over 20 years' experience delivering technology solutions and nurturing talent. Read a full review of Bricoleur Technologies, here. 
ZIGZAG is an Australian owned and operated full-service outsourcing supplier for businesses who are ready to grow offshore.  They have been operating since 2011, have over 500 staff, and support companies of all sizes from over 10 countries. ZIGZAG is a Philippine incorporated entity with Philippine Enterprise Zone Association (PEZA) accreditation. Read a full review of ZIGZAG Offshoring, here.


The top traditional BPO outsourcing companies for enterprise and corporates:
Accenture is one iff the most widely known outsourcing brands – renowned for its foray into higher value consulting and technology services. Read a full review of Accenture, here..
Convergys is one fo the bigger names in outsourcing, though has more recently just agreed to a merger/sale to Concentrix – watch this space… Read a full review of Convergys, here.
Teleperformance is an omnichannel customer experience management company with clients spanning 160 markets. Read a full review of Teleperformance, here.
Teletech is one of the oldest and most established firms, offering generalised customer support and general outsourcing services. Read a full review of Teletech, here.
Sutherland was founded in 1986, as the leading service provider for process transformations, and employs about 40,000 people across 150 clients. Read a full review of Sutherland, here.
Sitel is a global customer service provider and an expert in the field of customer experience management. Read a full review of Sitel, here.
Sykes Asia was the first call center that supported Filipino talent in 1997; it started with just 14 employees and has now grown to over 13,000 people. Read a full review of Sykes Asia, here.
It started as a small local company in 2001 with only fifty employees, renamed TELUS International Philippines in 2007, and now has over 12,000 employees. Read a full review of TELUS International Philippines, here.
Founded in 1998 and now has over 10,000 employees in the Philippines, VXI Global is now ranked as one of the top US telemarketing companies. Read a full review of VXI Global, here.
TaskUs is a recent Silicon Valley darling – and newly crowned unicorn.  They have had a recent investment by Blackstone.  They now employ over 13,000 staff and have offices in over 7 locations in the Philippines. Read a full review of TaskUs, here.
IBM is the oldest in this list at over 105 years old. The company provides innovation to the next level simplifying the process of doing business, increasing network, reducing overhead costs and enabling its clients to grow simultaneously. Read a full review of IBM Solutions, here.
HGS employs over 45,000 people in 66 centers located in the US, Canada, the UK, India, the Netherlands, France, Germany, Italy, Jamaica, UAE and the Philippines. Read a full review of HGS, here.
Concentrix was founded in 2006, and offers a range of Marketing Solutions, IT and Consulting, Product Development and customer service solutions.  With its anticipated merger with Convergys it will have over 265,000 staff worldwide with over 80,000 in Philippines. Read a full review of Concentrix, here.
Transcom was created back in 1995 by Kinnevik, led by the visionary Jan Stenbeck, and now has 29,000 employees at 50 contact centers spread across 20 countries. Read a full review of Transcom, here.
Alorica is one of the best known outsourcing suppliers, with 100,000 employees operating out of 150 locations from sixteen different countries in the world. Read a full review of Alorica, here.
[24]7.ai is redefining the way companies interact with consumers. Read a full review of [24]7.ai, here.
Genpact, a digital business process management and services provider, started off in 1997 as a business unit of General Electric. Read a full review of Genpact, here.
Conduent is the leading business services partner worldwide. Specializing in financial transaction processing and automation, business analytics, and constituent experience for both private companies and government agencies. Read a full review of Conduent, here.
Startek aim to deliver meaningful relationships through superb customer service insights for their clients, they were also founded in 1998. Read a full review of Startek, here.
Founded in 1980, SPi is a data science and information technology company at heart, and now a leading provider of content technology to businesses around the world. Read a full review of SPi Technologies here.
The top 40 Philippine BPOs in review
Those are the top 40 BPO outsourcing companies in the Philippines for 2019.
Despite the challenges that these BPO companies are facing, the Philippines still proves to be a very promising country with its capability and capacity of producing a globally competitive workforce. Operational cost is also lower here than in most countries, which is a value add for the Philippines.
Moreover, more managers are starting to realize the need to streamline their processes to maximize profit while improving operations. Plus, innovations are coming to fruition these days and some of which are unique to the needs faced by companies in the Philippines. The use of software in both accounting and payroll are just some examples. With these promising innovations and developments in mind, we are seeing are a very bright future for the BPO industry in the Philippines which means that this list could include more companies this coming 2019.
Are you interested in outsourcing?
If you're a small/medium sized business and interested in outsourcing, then these top 40, maybe aren't the ideal BPOs for you.  There are over 600 BPOs in the Philippines alone – many of which specialize in the smaller, more agile needs of the SME/SMB market.  If you want to find out more, browse our website for endless free resources – or fill in a quick form, and get a free independent quote.
The top 10 outsourcing cities in Philippines
The Philippines is home to over 100m people, and over 7,100 islands!!  While much of the outsourcing is happening in the capital city, Manila, there is a lot of action in other parts of the country.  The second- and third-tier cities offer good alternative options to Manila.  The cities can have good universities, abundant eager graduates, good spoken English, and significantly cheaper salaries (and cost-of-living) than Manila.  If you're curious to find out which Philippine cities are the best alternatives to Manila, then keep reading…
You can check out another list that we have compiled for you which is the Top 10 Outsourcing Cities in the Philippines. 
The Top 100 Outsourcing Destinations by Tholons – Philippines rank
Tholons produces a report which ranks the world's major outsourcing destinations on an annual basis.  If you want to read more about how Philippines ranks, go to our top 10 outsourcing cities guide now.
Are you in the top 40? Get in touch
Let us know your thoughts regarding our top 40 BPO outsourcing companies in The Philippines. If you have anything to share with us or if you have any questions, feel free to contact us at [email protected] and we'll be more than happy to help you. If you want to know more about Outsource Accelerator, just browse our website and services.