---
---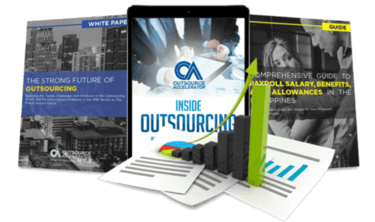 Outsource the right way, the first time
Get up to speed in outsourcing with this all-in-one tool kit
GET YOUR FREE TOOLKIT

PARTNER

PRO
UNVERIFIED
About Indra Philippines, Inc.
Indra are global leaders providing model to businesses and services for production and delivery. They have development centers in 21 countries as well as delivery and management centers spread across 46 countries and are employing a workforce of 34,000 employees globally.
The Brand Indra took birth way back in 1993 and since then it has spread its wings globally form Argentina , USA , North America , China , Norway , UK , Spain , so on and so forth , the journey went on to 140 countries.
The company states the CSR as creating value and sustainability through innovating their services and solutions and focuses on a being a transparent service provider that follows ethical values.
With an expertise of over 20 years in this field, Indra specializes in providing strategic and business consultancy through innovation. Customer strategy and post-merger integration and business intelligence services are some of the other areas. Indra employs high end technology solutions like analytics, cloud computing, ERP, Networks and communication, and sustainability solutions for its delivery. Other technologies range from architectures, digital markets, geospatial and smart mobility. Bus technology, electoral processes, mobility and subway technology are some of the other impact areas.