Outsourcing Customer Service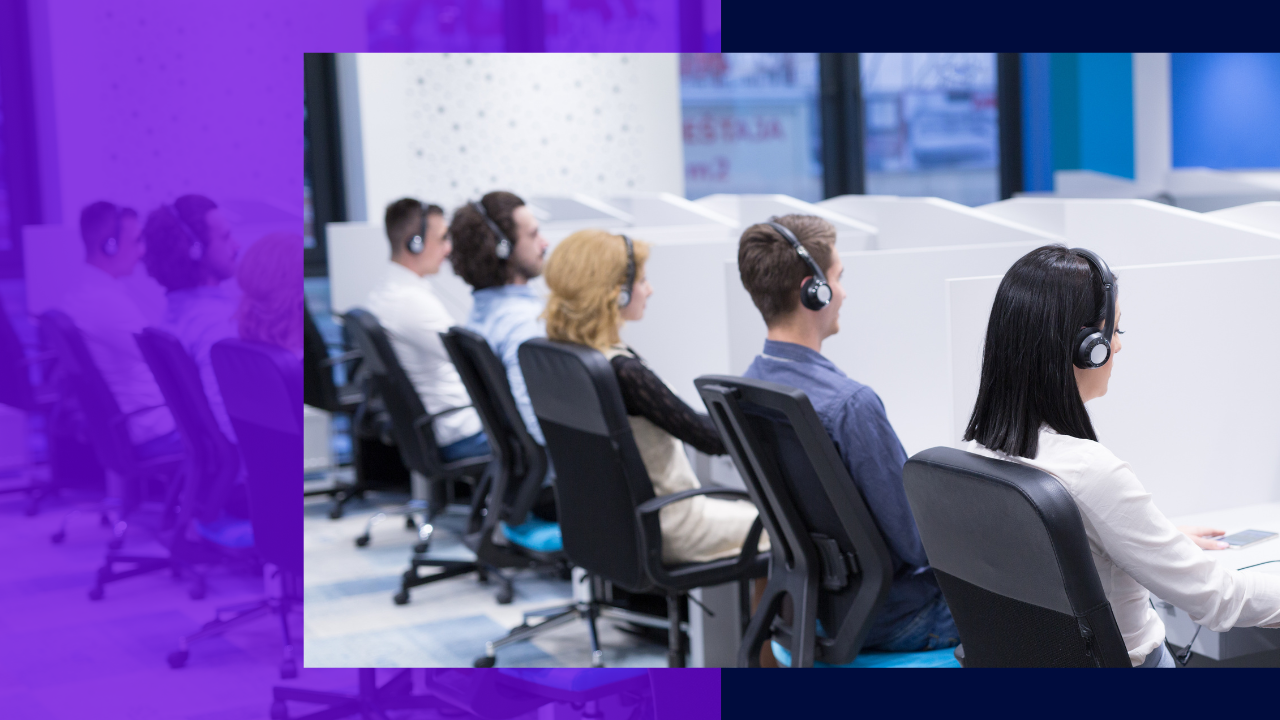 Hiring a customer service team through business process outsourcing, allows businesses to build their team whilst still saving on labor costs. Overseas customer service teams usually offer affordable solutions without sacrificing quality.
The Philippines is one of the most popular outsourcing countries in Asia when it comes to customer service and support. The country boasts its highly-skilled workforce, strong English proficiency, and cultural compatibility with the West, which makes the country a perfect outsourcing destination.
Customer support
Solopreneurs and startups usually handle customer inquiries on their own at first. But as their business continues to grow, their customer base also increases, and this makes handling inquiries more difficult. They need to find an easier and more affordable solution in building their customer service team.
Hiring a call center for their customer service team saves them a lot of time, energy, and costs. The company sets up a dedicated team for their business, equips the team with the latest equipment, and takes care of the employees' needs such as salaries, benefits, and training.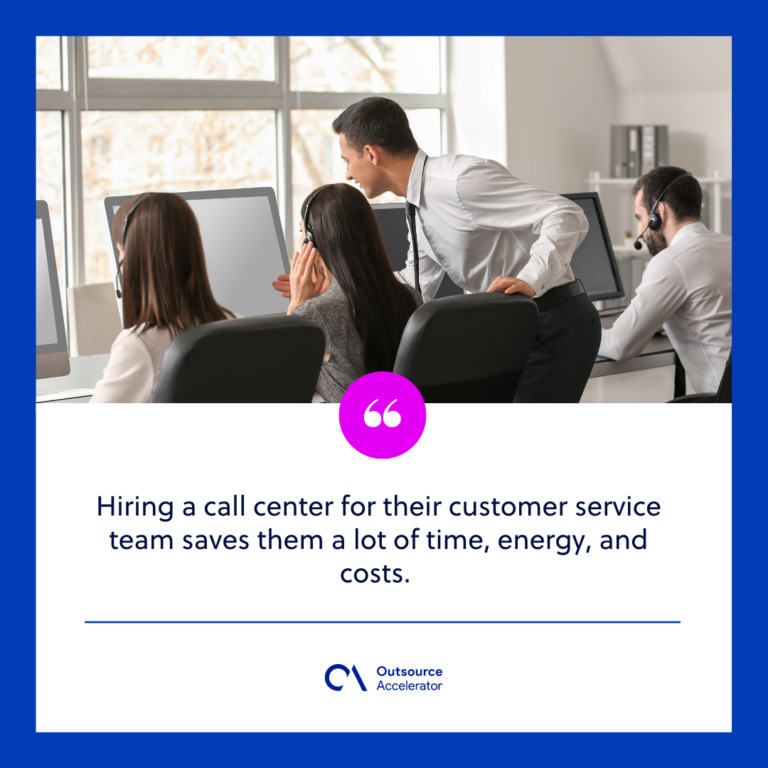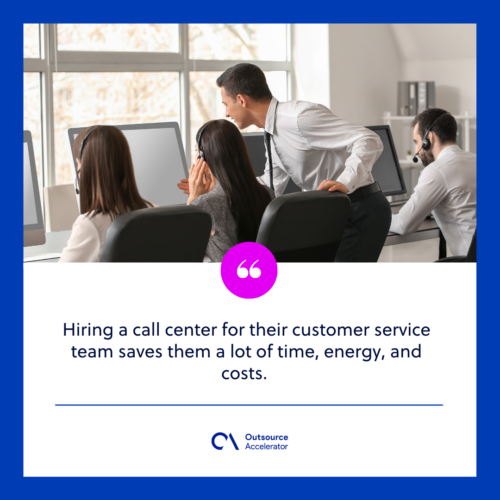 Pros and cons of outsourcing customer service
Outsourcing customer service has its pros and cons. However, risks can be lessened with enough preparation and proper management.
| | |
| --- | --- |
| Pros | Cons |
| Saves up to 70% on costs | Lack of quality control |
| Multi-channel services | Data confidentiality |
| Enables 24/7 coverage | Potential hidden charges |
| Customer service specialists | Difficulties in accents |
Pros
Saves up to 70% on costs. The service provider covers the expenses in setting up a team, such as office space, equipment, and tools needed. They also manage employee salaries, benefits, onboarding, and training.
Multi-channel services. Agents are trained to use different channels of communication. They also exercise speed and accuracy in responding to different issues to serve more customers and ensure customer satisfaction.
Enables 24/7 coverage. The workforce is also flexible in shifting schedules to serve their clients better. As a result, they can offer their services 24 hours a day, seven days a week.
Customer service specialists. The Philippines has over two decades in providing customer service. Allowing businesses to tap into their experienced and seasoned workforce.
Cons
Lack of quality control. Since the entire operation is mostly handled by the third-party company, most businesses worry about having a lack of control over the quality of calls made by the customer service teams.
Data confidentiality. Agents are more exposed to customer data and records since they deal with them every day. As a result, there might have a possible breach of data and other security concerns.
Potential hidden charges. Outsourced companies might include charges that are not in their initial proposal or in the agreement. As a result, businesses might pay more on their services than agreed upon.
Difficulties in accents. Customers may be confused with the accent of their assigned representative, which can cause miscommunication within the two parties.
Customer service roles
Outsourced roles range from traditional call handling to non-voice channel support such as email and chat. Below are some of the popular roles that people outsource.
Inbound services
Inbound call center services handle customer inquiries, feedback, and complaints. They provide detailed information about a product, offer alternative solutions, and help customers resolve issues regarding their concerns.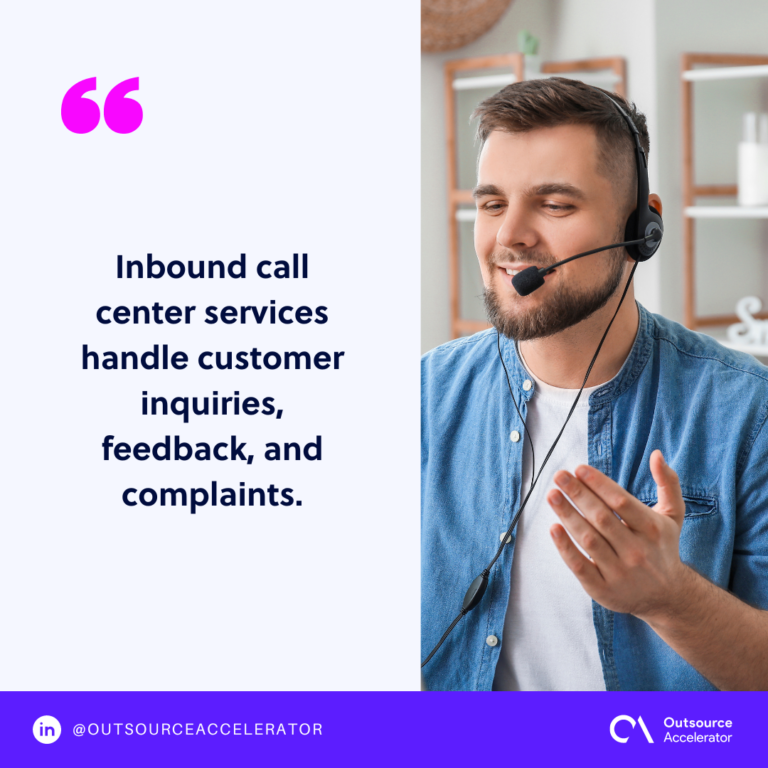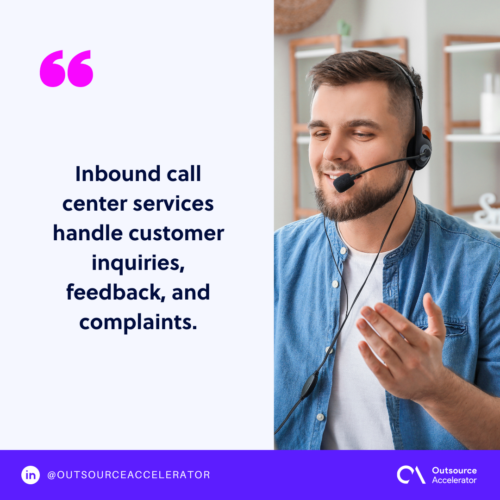 Outbound services
Outbound call centers reach out to customers to introduce new promos and services, remind them of billing due dates and past due accounts, and conduct customer satisfaction surveys.
Helpdesk
This is a specialized inbound service usually for customers' issues on products and services. They help customers find a way to resolve their issues and provide them a different level of assistance.
Technical support
They usually deal with troubleshooting of a customer's hardware, software, or website. This includes handling login concerns, installing and uninstalling software, resolving server problems, and proper usage of a device.
Non-voice support
Non-voice support focuses on channels such as live chat, email, or social media. They attend to customer concerns and engage with them through these channels.
Virtual receptionist
Virtual receptionists are popular in the hospitality industry where they assist guests. They interact with customers mostly through voice or live chat.
Top companies to outsource customer service
The Philippines is a great option when it comes to customer service outsourcing. Most of these companies specialize in inbound, outbound, and non-voice services, and cater to different sectors. Check out the Top 40 BPO Companies guide to find out more.