Definition
What is customer service?
Customer service is a process of delivering a product or service to a customer in an efficient, accessible, cost-effective, and satisfying manner. It is creating a relationship that involves trust and builds loyalty, even after the delivery is made.
Customer service is knowing how to deal with customers and understanding their needs and wants. It is finding what customers want during the entire process of delivering the product or service.
Excellent customer service is knowing when to ask the right questions to get the correct answers. It is listening wholeheartedly to your customers as if you've known them for a very long time. Excellent customer service is learning to adapt and provide solution to each individual client.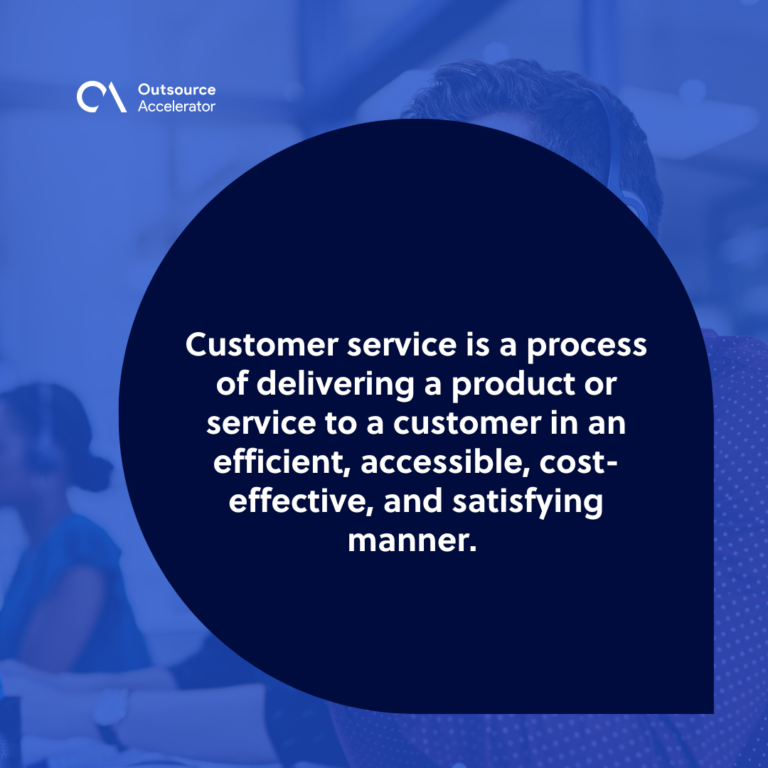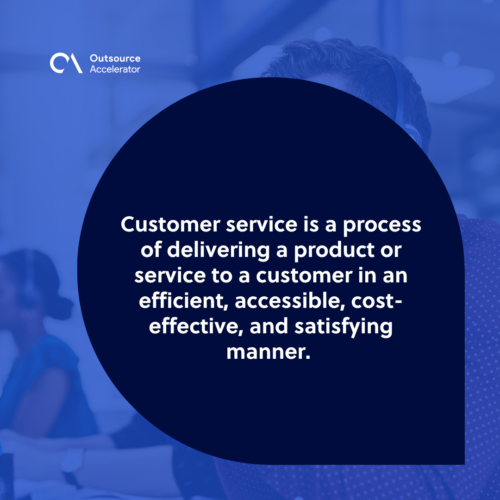 It is discovering the right level of judgment then and there. Most importantly, in-depth knowledge of the products or services you offer is the ultimate foundation of a great customer service experience.
Communication skills, creating the right environment, and being friendly aren't enough if you don't have in-depth knowledge of the product or service that your company offers.
Outsourcing of customer service
Outsource Accelerator provides you the best customer service outsourcing companies in the Philippines, where you can save up-to 70% on staffing cost. We have over 3,000 articles, 200+ podcast episodes, and a comprehensive directory with 700+ BPOs… all designed to make it easier for clients to learn about, and engage with, outsourcing.