Why e-commerce companies need to invest in digital marketing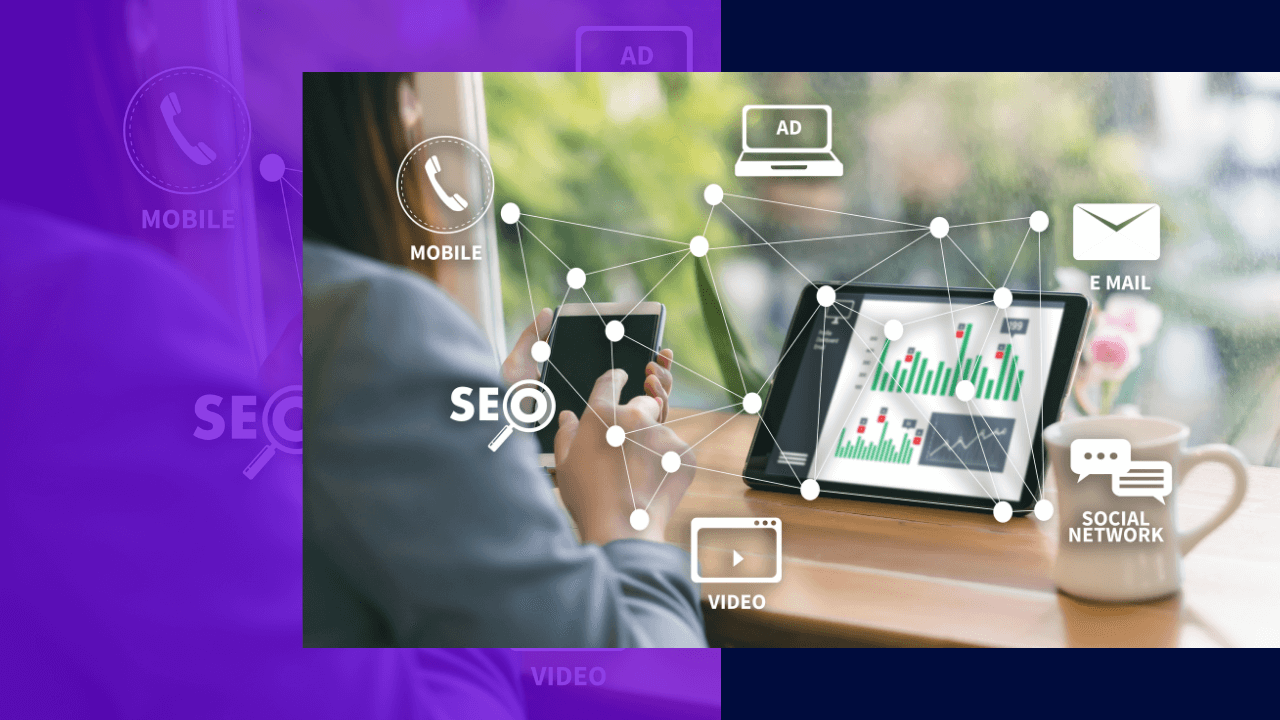 In these digital times, depending only on traditional marketing cannot guarantee success for a business. Especially with the rise of e-commerce, digital marketing can be the key to your company's substantial growth.
Digital marketing is a winning strategy to reach prospects and boost your sales. If you're running your online company, it is crucial to understand the different ways in which digital marketing could help the e-commerce industry.
What do digital marketers do?
Digital marketers use online channels to interact with potential customers, generate brand awareness, and promote a company's products and services.
​​More precisely, digital marketers are responsible for the following functions:
Website blogs

Social media posts

SEO

Email marketing

Public relations

Online advertisements
Because of their various responsibilities, digital marketers need to master different skills and tools. It helps them stay updated over the ever-growing digital media they need to utilize to create, deploy, manage, and track their campaigns.
Smaller companies usually have one digital marketer on hand, while corporations employ an entire team of specialists.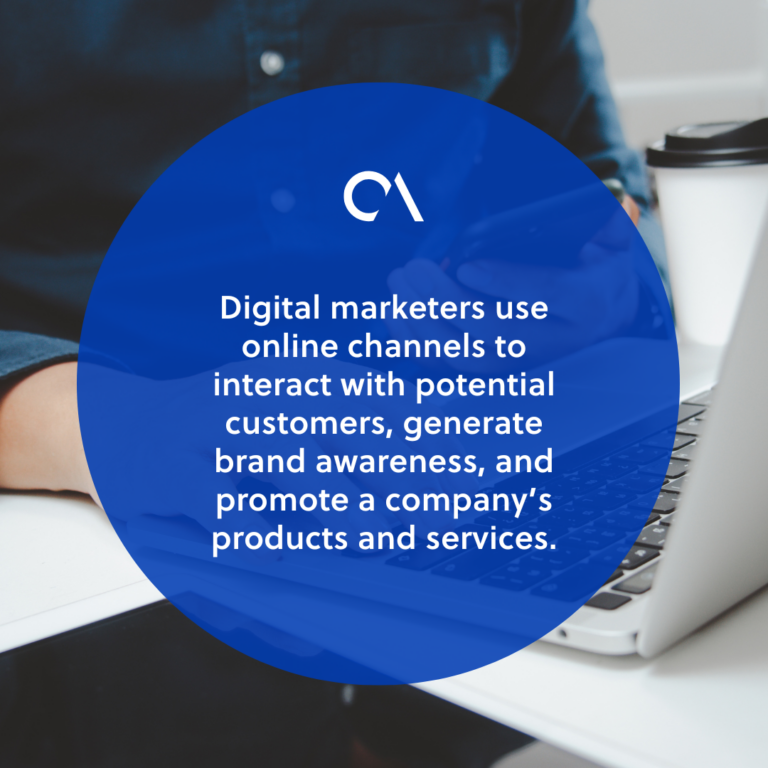 How does digital marketing help e-commerce?
An e-commerce company buys and sells goods and services using an electronic device facilitated by the internet. With its reach, it's not surprising that digital marketing can help boost e-commerce to a new level.
The following explores the importance of digital marketing for e-commerce.
Market products through social media and online sites
Long gone are the days when companies had to distribute leaflets just to market their brands. Everything can be easily promoted online with the help of digital marketing.
Websites, blogs, videos, and social media posts can help businesses market their products to a wide range of customers. It also helps boost customer engagement and build a loyal client base for an e-commerce organization.
Reach millions of customers
Interacting and engaging your customers can give you an insight into their wants and needs. Digital marketing is the perfect way to reach out to millions of people at once. 
With the use of various communication channels, businesses can send out emails and advertisements to a lot of potential customers with just a few clicks.
Additionally, different online tools can be utilized to pull potential customers, giving you easy access to the right prospects at the right time.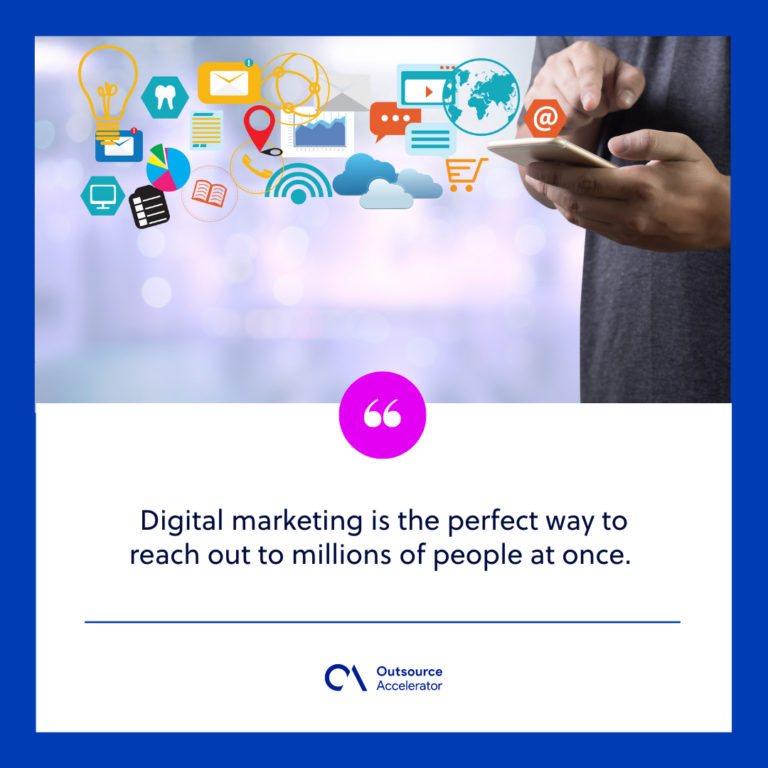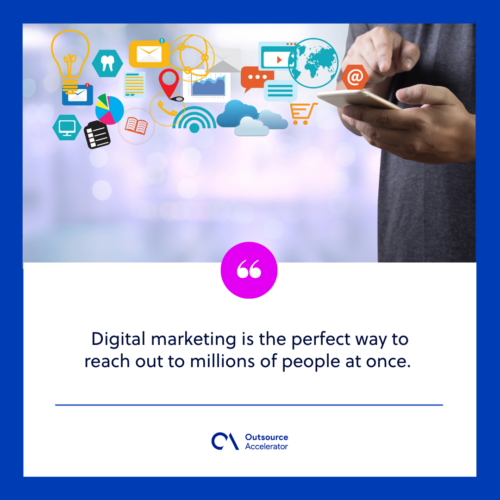 Establish brand image
It is essential to create a unique brand image to stand from the rest of your competitors. Building an excellent brand image can be done quickly through digital marketing.
When digital marketing and social media are used together, it can help businesses target audiences, captivate the users, and keep them engaged. 
Further, existing clients can help enhance your reputation by leaving positive reviews and feedback on your accounts. These recommendations can open doors to new customers for your brand.
Influences buying decisions
Digital marketing attracts customers to your brand, thus potentially converting them to your loyal customers. From there, there's a possibility of them becoming your loyal customers. 
Using the right strategy can prompt customers to immediately add your company's products to their carts.
E-commerce businesses need to adopt a diverse digital marketing tactic to attract and retain customers and stand out from the competition.
Less expensive than traditional marketing
Traditional marketing channels like print, direct mail, telemarketing, and broadcasting can be a significant investment that may or may not be profitable in the end. 
They can also only give you a one-time exposure to your target audience, so you have to do it repeatedly until you convert your leads into paying customers.
Through digital marketing, an e-commerce firm only needs to invest on an initial marketing campaign. You don't need to repeat your marketing efforts and pay every time you want to reach out to customers.
Get started with Staff Domain's digital marketers
Digital marketing has truly revolutionized the e-commerce world. Businesses today can increase their brand awareness, build their customer base, and enjoy a higher ROI through digital marketing. 
Outsourcing your digital marketing tasks is a smart move for your marketing budget. It offers a unique opportunity to access an effective strategy, even within a small business.
Staff Domain can help you form the ideal team of digital marketers that fits your business needs. With their recruitment process, you can access the best talent that delivers high-quality work at a lower cost.
You can recruit Logistics Support Representatives (LSRs), graphic designers, customer Service Representatives (CSRs), and content writers to help broaden your company's online presence.
Get in touch with Staff Domain now to start your digital transformation!