Picking the right digital marketing channels for your brand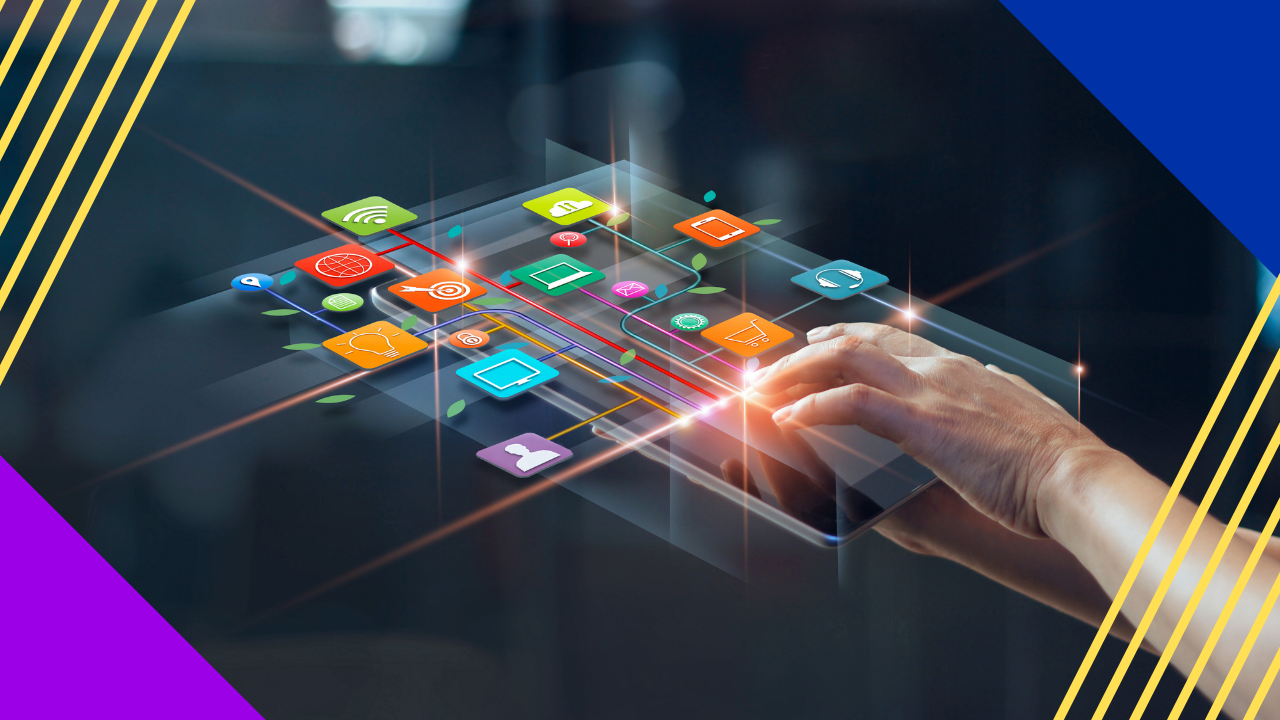 Digital marketing channels are all sprawled out for everyone to choose from. From multinational companies to startup businesses, digital marketing has carved paths to success. It's just a matter of doing the right things and making important decisions.
With the proper tools, airtight plans, and digital marketing channels, these platforms can make or break a brand.
Digital marketing, when done right, will pay off in the long run, often met with customer success. It allows your company to make changes freely without worrying about making tweaks to your tailor marketing plans.
What is digital marketing?
Digital marketing is a subsector of traditional marketing that focuses and uses the internet to peddle products and services to the general public.
Several channels are made specifically to target the different parts of the Internet—social media, informational websites, entertainment outlets, and more.
These platforms are utilized by digital marketers, content creators, and advertisers to run campaigns that usually are targeted towards specific audiences.
Digital marketing humanizes brands and companies by allowing the public to view them as such—public relations and imagery is an important part of each campaign.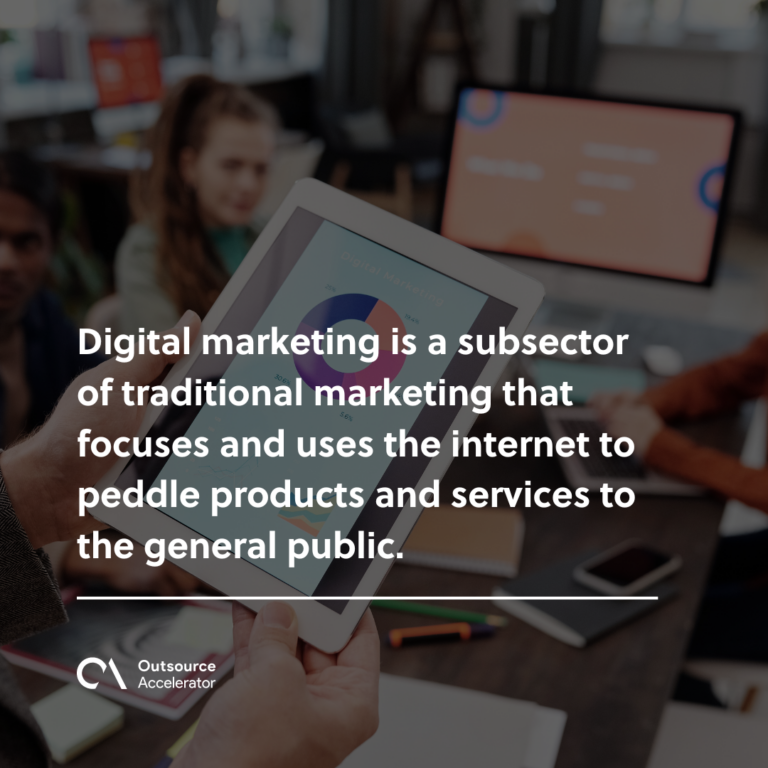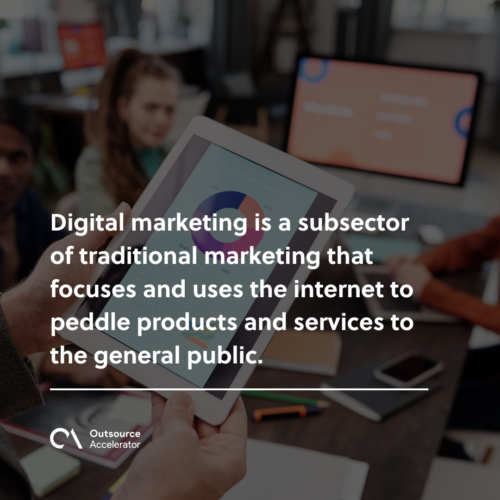 Seven digital marketing channels to master
These channels help digital marketers to target specific audiences within their scope. Just like in traditional marketing, techniques are made to connect with people and to humanize the brand.
Digital marketing is somewhat different though—since most connections are made online, brands need to appear more human and connected to their audiences. 
A company's image is quite literally the first thing that people look at when they try to make a purchase. 
As mentioned before, the public's perception of a company is an important factor. Digital marketing deals with branding as well—making sure that each move and decision is purposeful
Each aspect of marketing—whether traditional or digital—plays a part and a role in the success of each campaign.
Search engine optimization
Search engine optimization (SEO) is the process of interweaving relevant keywords and phrases to a website's written content (landing pages and blog posts) to outrank competitors.
Google and other search engines crawl websites and rank them according to relevancy. The more accurate and the more informative your page is, it will likely rank higher. The more organic traffic your site has, the more the search engine will push it to the first page.
SEO is mostly seen on articles and blog posts (including guest posts), as keywords are easier to weave in between lines, sentences, and paragraphs. It allows writers and editors to create informative content while ranking on search engines as well.
Search engine marketing
Ever fired up Google to search for something? It's most likely that the first few links will be advertisements. Marked with the word ad, these are just as helpful as the non-advertised links.
Companies and businesses sometimes turn to search engine marketing (SEM) to outrank their competitors. "Buying" the top spots of the first page of results in order to get traffic.
Sometimes, when a company values their organic clicks more, they'll put up an ad first to get the ball rolling. Once the traffic is established, they tone down the ads.
Pay-per-click
PPCs are run by advertisers who pay the site publisher for every click their ad gets. It's common in websites that allow adverts to be shown alongside their content.
Pay-per-click ads are somewhat tied to SEM—they are the easiest targets for PPC as most of us click the first relevant link to our query.
Let's say that each click costs $4 and that click leads to a buy that costs $100, that's still a hefty profit compared to what a business shelled out for the ad.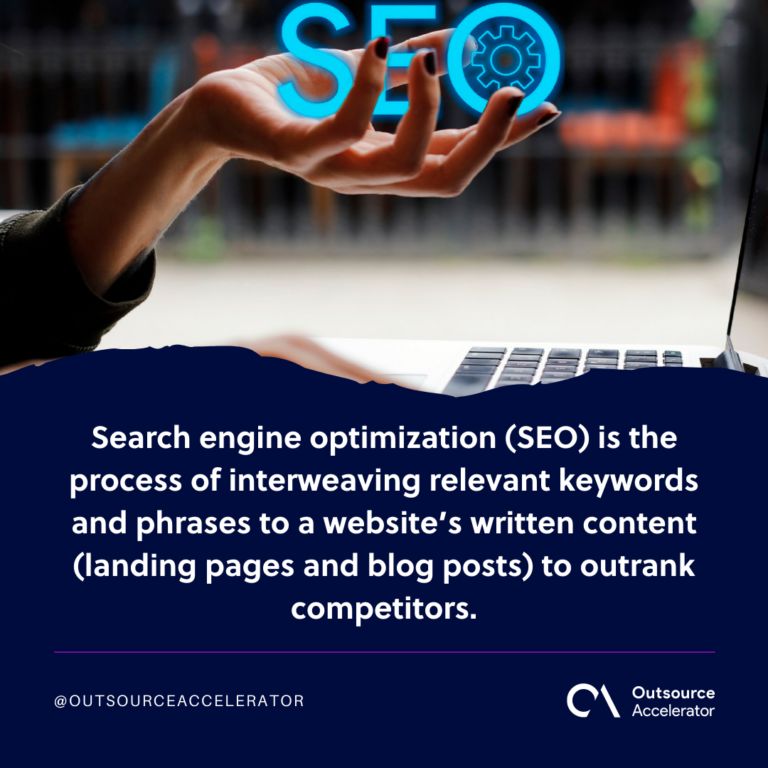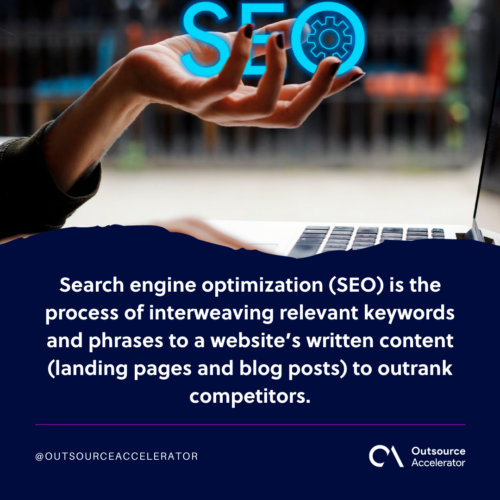 Social media marketing
As the name suggests, social media marketing (SMM) is a digital marketing channel that deals with using social media platforms to market a service or product by a specific brand. Most of us have been subjected to SMM with or without our knowledge.
Ever scrolled by a very specific advertisement on Facebook? That's social media marketing.
Retargeting ads are a strong contender when it comes to SMM, as well as ads that are based on your past interaction with viral posts and videos. 
Social media marketers can see information that you chose to be public (general location, age, and gender) and retarget ads that fit into your lifestyle.
Web content marketing
Web content marketing pertains to creating relevant content for general audiences. The content may vary from blog posts and articles to podcasts and short videos.
Digital marketing channels like web content marketing are a staple to any company that wants to be well-known.
It doesn't even have to be "hard selling" either—written web content nowadays hardly actively sells any products or services unless specified. Most content is geared towards selling the benefits of a product and a service rather than itself.
Of course, there is web content that relies on guerilla marketing strategies: the more viral it is, the better.
Email marketing
Have you ever received an email from a brand you interacted with in the past as a consumer? Or have you ever received an ebook or a newsletter from a website you've signed up for?
Most companies reach out to their consumers via email marketing. They give out ebooks, vouchers, weekly updates on the regular in an attempt to connect with their audience.
They also tend to re-engage with their customers and make them remember the purchases they had before.
Subscription-based companies are often great at re-engaging their consumer base—just take a look at Netflix's campaign. They use their consumer's sympathy and "memories" to spark the connection again.
This is one example of empathy marketing. A social engineering and marketing strategy that plays on a customer's ability to "feel something."
Mobile marketing
One of the most utilized digital marketing channels nowadays is mobile marketing. 
Companies and brands using scannable QR codes programmed to lead customers directly to their mobile website or app. 
These usually have some sort of freebies or a promo going on if you sign up using their mobile platforms. 
For instance, a local shop digitizing its store to keep up with the demand despite the mandatory social distancing. By signing up with their mobile app, they will give you vouchers, discounts, and free delivery codes to get your business.
Analytics
One of the most important aspects of marketing is analytics.
This digital marketing channel allows the marketing team to read information and historical data to back up the present trends and shifts.
Digital marketing analytics is made up of numbers and data that may be helpful to practicing marketers and content creators. This information will be used to formulate and create strategies that will aid in the success of the company.
The 5 D's of 21st-century digital marketing channels
Digital marketing is a huge shift in terms of migrating traditional marketing strategies to a digital platform. That being said, most traditional marketing plans can be digitally integrated with few tweaks.
From organically connecting with your audience to providing solutions to their problems, marketing it marketing whether it's done online or offline. It's just a matter of tweaking and catering to a different platform that's different.
Digital devices
Devices ranging from wearable to a more permanent setup are considered as real estate for advertisements and brands who want to make themselves known.
Smartwatches, phones, and even TVs are digital marketing channels used to target specific audiences.
While getting ads on your devices can be quite annoying, most advertisers keep it to a minimum. There are tons of apps and websites that don't show adverts given that you would pay for the subscription or the option to opt-out.
Digital platforms
Social media websites such as Facebook, Twitter, and Instagram are the biggest platforms for digital advertisers. Even these sites have made a space dedicated to ad runners and campaigns.
When done correctly, these platforms provide a space that will bring you and your audience closer—resulting in more adept solutions, products, and services.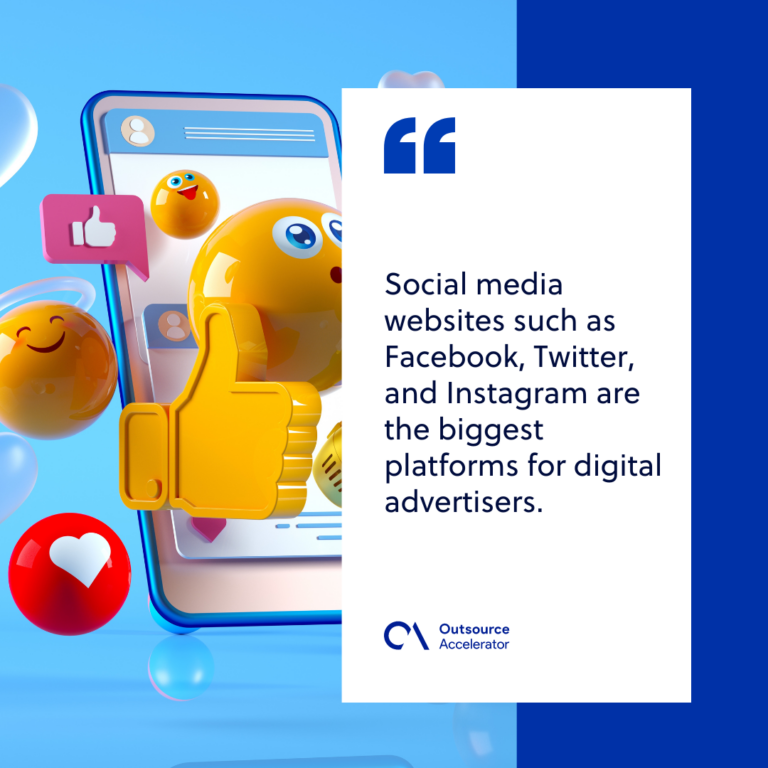 Digital media
These digital marketing channels heavily rely on media—written and visual—to work.
We heavily consume digital media every day, from websites to phone apps, our day-to-day living is filled with media consumption. Ebooks are prime examples of digital media that businesses use to further their marketing efforts.
These books are often filled with information that can only be exclusively found in their ebook or website. While exclusive to the company, the statistics and data presented are backed up with credible sources.
Digital data
As the name suggests, digital data consist of all the things mentioned above. Demographics, public interests, and trends use data to determine important points of interest.
These points of interest can spawn trends and market shifts that digital marketing experts must look into.
Digital technology
From smart billboards to kiosks screens, digital technology is another digital marketing channel that a company can use for its branding.
Technology is a privilege that most of us have and brands are doing their best to capitalize on this by giving us products and services that will make our lives easier.
Why digital marketing is the future
Digital marketing often adapts to the changes that the market dictates. It's as fluid as its campaigns and adverts.
Traditional marketing can and always will be the blueprint for most successful strategies but it's time to digitize everything we know. This is the reason why outsourcing providers like Staff Domain are now offering their digital marketing services to clients across the world.
Digital marketing is made to survive even the most finicky market shifts of the century.
Content creators, digital marketers, ad agencies, and creatives will continue to create platforms that will connect businesses to their intended audience.