Definition
What is content marketing?
Content Marketing harnesses the power of the internet to advertise products and services to a broader audience. It involves the creation, publication, and distribution of different content across the internet like social media platforms and websites in order to achieve a wider and farther customer reach.
This form of marketing aims the following: to expand the customer base, to increase brand awareness, to generate leads, to increase sales, and to engage in an appropriate user community based on the products or services being offered.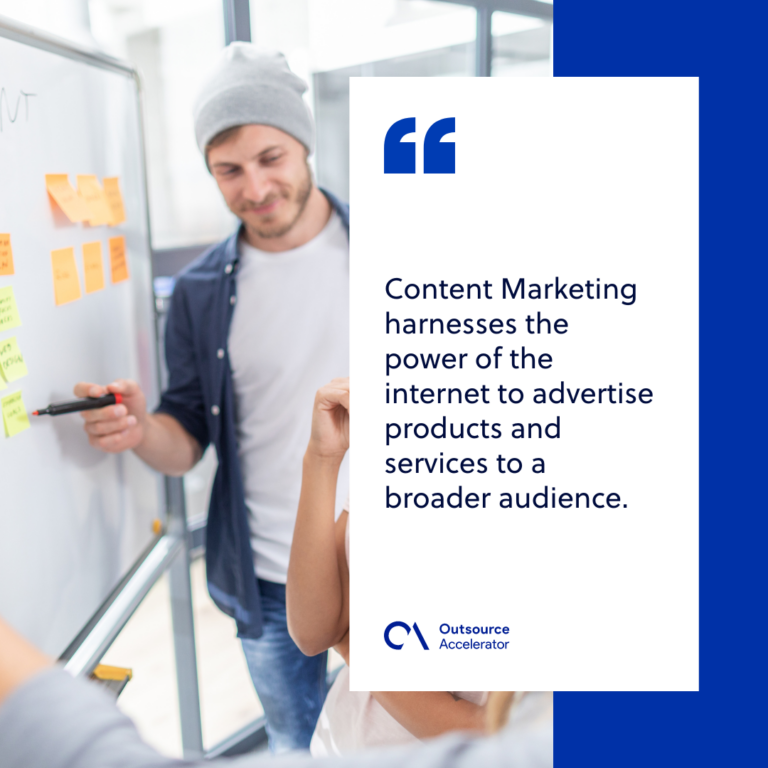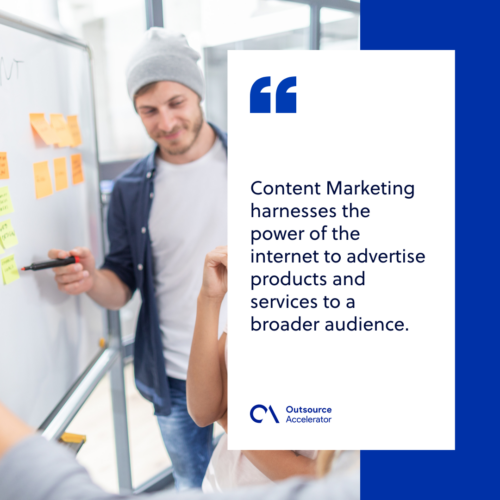 Through content marketing, businesses can share free and valuable content to their current and prospective customers. Upon understanding customer needs, content marketers can release content through white papers, email newsletters, podcasts, infographics, videos, blogs, and many more.
Above all, the strategy of content marketing can be customized to fit the type of business, behavior, the demographics of the customers, and the willingness of the management to allocate resources for this area.
Outsourcing content marketing
Outsource Accelerator, matches you with the best content marketing companies based from our comprehensive directory, listing over 700 outsourcing companies in the Philippines. Choosing the best outsourced content marketing company for your business can drive innovation and growth to your business.