Outsourcing
directory
The world's most complete directory of global outsourcing firms.
Virtual Worker Now is the world's fastest growing Outsourcing organization. With 10 different categories of specialization, we are a one-stop shop for any remote work needs. Virtual Assistants, Customer Service, Sales, Social Media, Video, Writing, Design, and more. We make 3 promises about our employees, who are primarily based in Egypt. 1) They are highly educated and have impeccable English. 2) They communicate effectively and reliably. 3) They understand the bottom line, no matter their role. Each Specialist of ours receives weeks of training dedicated to positive work culture and an understanding of core business principles. You won't just be adding an employee, you'll be adding a trusted collaborator and world-class contributor.

Staff: -

DA: -

Type: Private

Founded: 6/19/2019

Big Outsource Support Services Inc. (or simply Big Outsource) is a Start-up Friendly Philippine-based Business Process Outsourcing Company and Digital Services Agency. Big Outsource has been working with Early and Growth Stage Startups as well as Large Corporations in providing them with cost-efficient Dedicated and Flexible staffing solutions that gives you access to high quality talent at a fraction of the cost.

Staff: 51-200

DA: 7

Type: Private

Founded: 2007

Outsourced is a leading Business Process Outsourcing (BPO) Philippines company that provides dedicated remote staff and offshore staffing services. We specialize in providing staff of the highest quality who will continue to exceed your expectations ongoing. We have spared no expense to ensure your remote staff are comfortable and able to perform their work effectively and efficiently. Our spacious open plan offices are supported by advanced network infrastructure, fast internet, follow best ISO certified IT practices, and your staff are provided with the best technology and equipment.

Staff: 201-500

DA: 24

Type: Public

Founded: 2012

Professional Outsourcing Solutions Created To Help Scale Your Business MySource Solutions is a leading Business Process Outsourcing (BPO) company based in the United States but with operations proudly located in Cebu, Philippines. We provide dedicated remote staff and a dedicated team of skilled professional. We specialize in providing the best virtual staff to exceed expectations and build a strong long term relationship. We have a spacious office, modern facility, the best technology, backup power, and internet. Our employees are comfortable with a nurturing style atmosphere. We have spared no expense when it comes to making our office a place people love to work. At MySource we take a consultative and process-driven approach to outsourcing the needs of our customers via a dedicated team that not only includes your remote staff but also management oversight to ensure the successful integration of our team with that of our customer's team. We are dedicated to continually evaluating and improving our services to ensure that we're always firmly ahead of the curve, providing our clients with everything they need to be successful. MySource offers a variety of services that include (but not limited to) virtual assistance, customer services support, payroll processing, recruitment, HR functions, telemarketing, and digital marketing services. We have the ability to provide services to almost every industry. With years of experience providing high quality outsourcing services, we have the resources needed to offer professional, custom solutions that will grow your business. We provide outsourcing services that are designed to help you lower cost, scale your business and increase efficiency. Our services allow you to focus on what you do best: running your business. When you have the right talent and technology, you are able to grow your business and focus on the more important tasks that help you achieve your long-term goals. Our outsourcing services can give you the boost your company needs and we will handle the rest.

Staff: 200-500

DA: 33

Type: Private

Founded: 2017

OutForce connects human and digital assets in this modern age with the right approach, advanced technologies and global teams to empower the next generation of businesses through modern Outsourcing model. The company provides IT, telemarketing, telesales, customer service, and finance services to a wide range of industries including telecommunications, media, transport, and construction. OutForce office Their Manila office is located at The 30th Corporate Center, a 19-storey class A building along Meralco Avenue in Ortigas Center. It is inside the compound of Ayala Malls the 30th, a premier mall in the block. Built and operated by Ayala Land, it is specifically equipped to handle BPOs and traditional offices. OutForce address The 30th Corporate Center Ortigas, 30 Meralco Ave, Pasig, Philippines Level 12/65 York St, Sydney NSW 2000, Australia

Staff: 201-500

DA: 8

Type: Private

Founded: -

Formed in 2005, Six Eleven Global Teleservices is a pioneer in the BPO industry, proudly considered as one of the first Filipino-owned solution-oriented contact center designed to provide quality services in sales, marketing, and customer support.  With over 3000 competent employees, all strategically placed within the well-developed techno hubs in the Southern Philippines, Davao City, and General Santos City, we are a BPO company built ready to handle dynamic clients around the globe. Six Eleven delivers excellent inbound and outbound services and takes pride in the ability to achieve focused scalability, house an elite team of specialists attaining expert management on all scales, and flexible staff to provide tailor-fit operations for your business, without hurting your budget while maximizing efficiency. We make sure your vision is done right. Six Eleven provides quality service the first time, every time.

Staff: 501-1,000

DA: 5

Type: Sole Proprietorship

Founded: 2006

Founded in 2015, Helpware is a company taking a modern approach to the outsourcing industry. We created the company to change perceptions of what outsourcing is and can be, and we did that by building amazing cultures in each of our locations, and by simply treating our employees better. With offices in San Francisco, Denver, Irvine, Lexington, Kyiv, Manila, Cebu, and Guadalajara, we have the global scale to tailor custom teams and processes for success to our many powerhouse clients.

Staff: 501-1,000

DA: 40

Type: Private

Founded: 2015

Peak Support provides exceptionally high performing, and closely managed outsourced teams to high-growth companies. We offer a wide array of services including customer support, back office process, sales operations, and affiliate marketing. Our global delivery model enables us to provide service from the Philippines and the U.S. We hire the best agents in the business, and we are relentlessly dedicated to helping our clients succeed.

Staff: 51-200

DA: 36

Type: Private

Founded: 2015

Inifnit-O has been in the outsourcing industry for over 15 years, building great high-performing teams for our clients. We continuously delight SMBs across the world, providing domain expertise in Healthcare, Finance & Accounting, Research & Data, Customer Support, Information Technology, and Back Office Support. We delight our partners by providing exceptional value through strategic labor and technology-driven solutions that enable them to achieve their business goals. As evidenced by our industry leading NPS of 75.

Staff: 201-500

DA: 38

Type: Private

Founded: 2005

Cloudstaff is a premium outsourcing provider with over 2,500 staff spread across 8 offices in Metro Clark, Manila, and Cebu. We help our clients grow their businesses by offering flexible and tailored workforce solutions. We provide them with top quality staff; industry-leading technology; enterprise-grade data security; and 24/7 service and support. With a verified 98.1% retention rate, Cloudstaff doesn't just provide staff, we are committed to building sustainable long-term partnerships.

Staff: 1,001-5,000

DA: 34

Type: -

Founded: -

123Employee was founded in 2006 to meet the needs of small and medium-sized businesses. Since then we have grown to a team of hundreds of virtual assistants. We set out to create a company that would make outsourcing affordable to all businesses, while offering a high level of on-going training for our employees and clients. We create opportunities for Filipinos while helping businesses all over the globe increase productivity and lower expenses. We provide business process outsourcing, or BPO, specializing in online and offline marketing, customer service and virtual assistant services from our 3 outsourcing centers. Our company features fully redundant voice and data, enterprise grade network infrastructure, redundant generators and all of the features of a larger provider, without the high costs. 123Employee is the premier outsourcing center in the Philippines.

Staff: 201-500

DA: 37

Type: Private

Founded: 2006

Get a free independent quote from verified outsourcing suppliers

700+ BPO suppliers. Just 2 minutes to complete

Sara Call Center is a global BPO and outsourced telemarketing company founded in 2012 in Tirana, Albania. Through our client partnerships over the past decade we have provided valuable solutions to businesses of all sizes across the world. We create long-lasting relationships with our clients to ensure we deliver the strongest combination of expertise, dedication and optimization possible. Our outsourced services utilize the latest technology, providing the best value to our clients and helping them reach their goals in the most efficient and economical way. Our performance-based culture means our top-tier employees are constantly striving to provide the best customer care, telemarketing, data entry and back office services. At Sara Call Center we believe that every company needing an outsourcing and call center team should enjoy the benefits of a highly-skilled and cost-effective solution.

Staff: 600

DA: -

Type: Private

Founded: 05/01/2012

We offer business solutions. We focus on providing the opportunity to build or scale teams "remotely." Often this scaling is simply unattainable in their head office location. We merely offer the know-how and world-class expertise to drive business growth in the most cost-efficient and productive manner possible. We pride ourselves on enriching clients and staff through simple and intelligent remote solutions; thus, we are known as "The Remote Workforce Specialists."

Staff: 1,000

DA: -

Type: Private

Founded: 2020

Started in 2013, Booth & Partners is an American-owned business that provides outsourcing services from all around the world with their own full-time, first-rate offshore team in the Philippines. B&P's smart tailored outsourcing and HR solutions deliver high-quality results with reduced operating costs for companies of all sizes across a wide range of industries. Booth & Partners help small and large businesses achieve their goals by improving productivity and corporate focus through sourcing top-notch talent who can keep pace with the performance of an in-house team for a significantly lower cost.

Staff: 500-1000

DA: 27

Type: Private

Founded: 2013

MVP Asia Pacific is a leading offshore company among BPOs based in the Philippines. With over 300 remote staff located in central Clark, our team cater to almost every business need. We've proven to help our clients grow by providing top-of-the-line staff for a variety of areas, rich and longlasting partnerships with your MVP employees and the primary benefit being, on average, MVP Asia Pacific can save your company 75% on overhead costs. MVP can scale your organisation quickly & cost-effectively with a dedicated remote staff member. Connect with us today to learn more about our offers!

Staff: 201-500

DA: 12

Type: Private

Founded: 2017

Extraordinary customer experiences. That's the business of Five Star Call Centers. As an outsourcer of customer service and product support for over 35 years, our team has mastered the art of bringing the best customer experiences – 24/7/365.

Staff: 1,000+

DA: 22

Type: Private

Founded: 1986

At OP360, simplicity is golden. It's always been, and will always be, about delivering for our customers. To do this well, we invest in talented, hardworking, and passionate folks all across the planet who care a whole lot about getting the job done. But we don't stop there. We also put a lot of stock in our culture; not so that we can print it on some cheesy plaque in reception, but because it's a strategic and competitive advantage to be amongst the most dynamic, engaging and high-performing organizations in our market. A transformative culture, however, does not happen by default. Such requires work and continual iteration. We lean heavily on our entrepreneurial DNA by recognizing resourcefulness, speed, and innovative problem solving. We are a meritocracy at heart and celebrate achievement with upside and growth for deserving team members. And while we work really hard, we have fun, too! We let loose at our legendary parties! We also enjoy our active philanthropy and paid time-off to give back to the communities where we work.

Staff: 1,001-5,000

DA: 4.6

Type: Private

Founded: 2006

We're not just a BPO. DOXA is your x-factor in leveraging borderless talent. We believe there are no boundaries to finding a highly-skilled, engaged workforce that creates a competitive advantage. Founded by business leaders that strive to make a difference and have a positive impact on the world as a whole, DOXA is where People and Trust come together. We collaborate with you to understand your business objectives, values and culture to connect you with the right talent you can depend on.

Staff: 180

DA: -

Type: Private

Founded: 2021

Emapta is an Australian-owned and managed offshore staffing solutions company committed to delivering high-quality business solutions and fully managed staffing services to over 410 clients across a diverse range of industries. We employ over 4,000 staff in 14 premium facilities strategically located across the Philippines. We develop solutions specific to our clients' needs and help them find, retain and engage reliable staff to contribute to our clients' success.

Staff: 4000-5000

DA: 26

Type: Private

Founded: 2005

Allied International Credit (AIC) was founded in 1955 in Canada as an accounts receivable management firm that has grown into an empire that has nine offices around the global in Canada, the UK, USA and the Philippines. Their aim is to be able to provide proper tools, knowledge and financial consultation to all of their clients and help them make smart financial decisions. This will help the client progress and also maintains good relationship between itself and its clients. A majority of the people who approach AIC are either in need of someone who will help them pay their bills or to show them the different options that they have to consider. Not many people are given training on how to handle dept or how to manage money when hard times hit. AIC is there to help in the times of need. • They gather all the facts and information from the customer. • They move towards developing a common goal. • They commit to being successful no matter how hard the situation becomes. • They execute their plan of action rapidly and efficiently. • They help you to succeed and then celebrate your success. • Together they help create pay back plans that work.

Staff: -

DA: -

Type: -

Founded: -

Upstream BPO Sdn. Bhd. is a rapidly growing Business Process Outsourcing company, with the ability to cater for diverse verticals with intelligent business operations. We specialize in Contact Center services, Tele Sales & Marketing B2B Appointment Settings, Internet/online/ social media marketing & PR.

Staff: 11-50

DA: 0.2

Type: Privately Held

Founded: 2014

Total Transportation & Distribution, Inc. began in 1989 to provide Southern California with premier integrated transportation and distribution solutions. Total is a provider of both TL (Truck load) and LTL (Less than truck load) freight services and leads the industry in same day and next day delivery with efficiency and reliability. Total's warehouse and fulfillment center can store and take computerized inventory of clients' products. We offer real-time information systems so that clients can access inventory and shipment tracking information online.

Staff: 51-200

DA: -

Type: Private

Founded: 1976

We keep IT simple. Remote work? We make it simple. You need your tech to do what you need when you need it and wherever you are. That's where we come in. We help businesses grow by giving them the tech they need. We provide and support remote collaboration, TeleMedicine, Webinars, Remote Lecture, VPNs, Cloud Storage, and more.

Staff: 11-50

DA: 25

Type: Private

Founded: 2010

Ask Datatech (Data Entry India) is ISO 9001:2008 certified company and providing a full service back office data entry in India service provider that offers quality back office work from highly skilled and experience professionals in the industry. Ask Datatech is located in Ahmedabad, Gujarat, India; however, we also have a variety of other branches around the globe is The United States of America and Australia. Our highly skilled professional teams can provide you with full service back office outsourcing work in the areas of data entry, data processing, data conversion, outsource data management services, magento and ecommerce products data entry, insurance form processing, scanning, web scraping, web research and SEO services.

Staff: 11-50

DA: 17

Type: Partnership

Founded: 2012

IGT Solutions (IGT) is committed to simplify complex customer interactions while delivering a seamless experience. It provides integrated BPM, Technology and Digital Services & Solutions for clients across industries. Established in 1998, with 100% focus on customer experience, IGT employs more than 13,500 customer experience and technology specialists providing services to 75 marquee customers globally. IGT's global footprint consists of 19 delivery centers in China, Philippines, Malaysia, India, UAE, Romania, Spain, Colombia and the USA.

Staff: 10,001+

DA: 22

Type: Private

Founded: 1998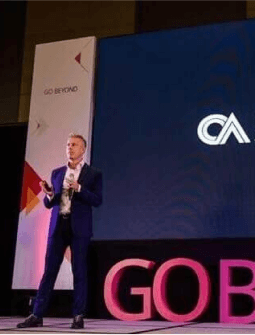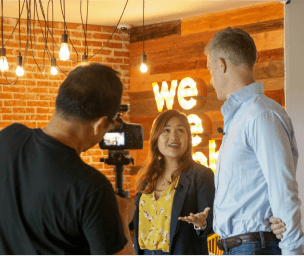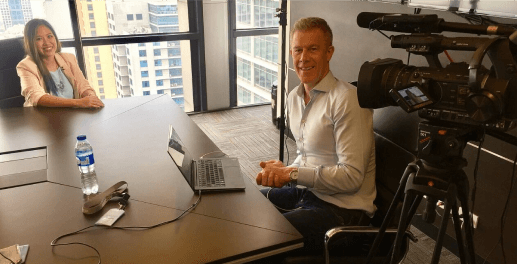 About OA
Outsource Accelerator is the trusted source of independent information, advisory and expert implementation of Business Process Outsourcing (BPO).
The #1 outsourcing authority
Outsource Accelerator offers the world's leading aggregator marketplace for outsourcing. It specifically provides the conduit between world-leading outsourcing suppliers and the businesses – clients – across the globe.
The Outsource Accelerator website has over 5,000 articles, 350+ podcast episodes, and a comprehensive directory with 3,000+ BPO companies… all designed to make it easier for clients to learn about – and engage with – outsourcing.
About Derek Gallimore
Derek Gallimore has been in business for 20 years, outsourcing for over eight years, and has been living in Manila (the heart of global outsourcing) since 2014. Derek is the founder and CEO of Outsource Accelerator, and is regarded as a leading expert on all things outsourcing.