Outsourcing
directory
The world's most complete directory of global outsourcing firms.
Kalibrr is a technology company that transforms the way companies hire the best talents and candidates find meaningful careers. By placing the candidate experience at the center of everything we do, we attract the best talents from all over – ultimately connecting companies with their next generation of leaders.

Staff:

DA:

Type:

Founded:

Virtual Latinos is the first platform focused on connecting entrepreneurs, teams and agencies from the US, Canada and the world with virtual assistants and virtual professionals from Latin America. With clients in the United States, Canada, and others across the global Virtual Latinos provides time management solutions that help clients focus on business growth. The team at Virtual Latinos is built by highly professional college graduates who are skilled in administration, sales, marketing, bookkeeping, and a variety of other services. Each client is paired with a bilingual professional prepared to deliver quality solutions.

Staff: 150

DA: 20

Type: Private

Founded: 2018

To respond quickly to changing market trends and ever-increasing customer demands. Brobizco LLC now offers the newest arm of our organization BBC Global Services. BBC Global Services is a Business Process Outsourcing Service Provider (BPO) that offers a comprehensive range of outsourcing services. BBC Global provides high-quality customer satisfaction for your brand and delivers on-demand flexible capability to meet the demands of your customers while lowering operational costs and maintaining the highest levels of information and data security.

Staff: 130

DA: 19

Type: Private

Founded: 2017

Remote CoWorker understands the value of time. It is the one commodity that you can never get back after it is gone, which means you need to make the most of it now. Our services can help companies of any size take their business to the next level. Our roots in Filipino culture deliver unique perspectives that add diversity and insight to your circumstances. Authenticity is what helps a business grow today, and that is rare to find when outsourcing. The only way to provide authentic services under your umbrella is to develop relationships. You'll find that we care about clients, deliver successful consultation strategies, and offer competitive pricing. We also provide easy transitions and onboarding for new clients. When you work with our virtual professionals, you receive services from individuals with the knowledge and skill set necessary for your job. Some companies work hard. Others try to work smart. Remote CoWorker simplifies the equation by working for you.

Staff: 1,001-5,000

DA: 4.1

Type: Partnership

Founded: 2013

Professional Outsourcing Solutions Created To Help Scale Your Business MySource Solutions is a leading Business Process Outsourcing (BPO) company based in the United States but with operations proudly located in Cebu, Philippines. We provide dedicated remote staff and a dedicated team of skilled professional. We specialize in providing the best virtual staff to exceed expectations and build a strong long term relationship. We have a spacious office, modern facility, the best technology, backup power, and internet. Our employees are comfortable with a nurturing style atmosphere. We have spared no expense when it comes to making our office a place people love to work. At MySource we take a consultative and process-driven approach to outsourcing the needs of our customers via a dedicated team that not only includes your remote staff but also management oversight to ensure the successful integration of our team with that of our customer's team. We are dedicated to continually evaluating and improving our services to ensure that we're always firmly ahead of the curve, providing our clients with everything they need to be successful. MySource offers a variety of services that include (but not limited to) virtual assistance, customer services support, payroll processing, recruitment, HR functions, telemarketing, and digital marketing services. We have the ability to provide services to almost every industry. With years of experience providing high quality outsourcing services, we have the resources needed to offer professional, custom solutions that will grow your business. We provide outsourcing services that are designed to help you lower cost, scale your business and increase efficiency. Our services allow you to focus on what you do best: running your business. When you have the right talent and technology, you are able to grow your business and focus on the more important tasks that help you achieve your long-term goals. Our outsourcing services can give you the boost your company needs and we will handle the rest.

Staff: 500-800

DA: 33

Type: Private

Founded: 2017

Boomering is the top-rated, state-of-the-art, bespoke BPO located in Clark Free Port Zone, Pampanga, Philippines. We provide highly proficient full-time professionals at competitive rates allowing you to work on your business instead of in it. Our processes are commitment-free until you choose your new remote team member and completely transparent at all times. Let us help take your business to the next level by accessing our modern facilities and infrastructure while allowing you to build a fully customized profitable team.

Staff: 300-350

DA: 3.7

Type: Private

Founded: 2007

DBOS is an Australian-owned and managed, fast-growing offshore staffing company based in Manila, Philippines that provides world-class, personalised and affordable outsourcing services to businesses of any scale, specialising in assisting the SME market and a broad range of expertise across most industries. We claim a client retention rate of 94% and 95% for key team members. Guided by our core values: Excellence, Ingenuity, Integrity, and Heart, DBOS is committed to delivering outsourcing solutions by matching you with highly-skilled, qualified and reliable Filipino professionals your business needs to meet your KPIs and required ROIs at a reasonable cost without lock-in contract and long term commitment.

Staff: 51-200

DA: 6

Type: Private

Founded: 2015

Welcome to Analytix Solutions! Today, businesses of all sizes are faced with a competitive environment that is constantly changing. Companies that possess the agility to react to those market conditions on an ongoing basis and successfully navigate through any unanticipated obstacles are better positioned for long-term success. Analytix Solutions helps companies tackle these challenges by empowering business owners to confidently make informed decisions that will positively impact their company's profitability. We are a single-source provider of integrated solutions across multiple functional areas and disciplines. Through a combination of cross-disciplinary expertise, technological aptitude, and deep domain experience, we provide our clients with efficient systems and processes, reliable data, and industry insights to help propel their businesses to the next level.

Staff: 1000+

DA: 29

Type: public

Founded: 2006

Xceed is a global provider of quality, multi-lingual Business Process Outsourcing (BPO) services. Since its inauguration in 2001, Xceed has been at the forefront of the country's BPO sector by offering innovative world class outsourcing services, as a competitive alternative, guaranteed to cut costs and improve quality. Xceed innovative solutions are based on evaluating clients existing business models and enhancing them to achieve the goals of realizing client satisfaction and long-term profitability. Reaching more than 25,000 employees. Xceed now is one of the leading multilingual Business Process Outsourcing (BPO) Service provider in the EMEA region with a capacity of more than 10,000 web enabled multi-channels workstations serving numerous industries across Europe, North America, Middle East & Africa. Xceed is currently present in three (3) countries, with seven (7) sites in Egypt, one (1) site in Morocco, in addition to a new site in Mauritius to comply with Xceed strategy and to complement its presence in Africa and to meet expectations for French Canadian and multinationals need of Bilingual customer base.

Staff: 10,000 - 12,000

DA: 24

Type: Private

Founded: 2001

Started in 2013, Booth & Partners is an American-owned business that provides outsourcing services from all around the world with their own full-time, first-rate offshore team in the Philippines. B&P's smart tailored outsourcing and HR solutions deliver high-quality results with reduced operating costs for companies of all sizes across a wide range of industries. Booth & Partners help small and large businesses achieve their goals by improving productivity and corporate focus through sourcing top-notch talent who can keep pace with the performance of an in-house team for a significantly lower cost.

Staff: 500-1000

DA: 30

Type: Private

Founded: 2013

We think PANDR should be the dictionary term for where great people, processes and technology meet in the middle. Too long has outsourcing and offshoring been associated with bland and boring companies. We bring a new vision to our space. One that is progressive and reflects the conditions needed in a modern-day workforce to produce the happiest and most effective employees (our A-team players!) for our clients. That's the PANDR difference, and we will never compromise this for profits.

Staff: 500

DA:

Type: private

Founded: 2018

Get a free independent quote from verified outsourcing suppliers

700+ BPO suppliers. Just 2 minutes to complete

Epicenter is a leading provider of Business Process Management (BPM) and IT solutions since 2001. We work with global Fortune 500 companies across various industry sectors, helping them build agility, transform operations and drive better business outcomes. Demonstrated performance and relentless focus on customer experience over the years have positioned us as the partner of choice for contact center services across the customer lifecycle.

Staff: 1,001-5,000

DA: 46

Type: private

Founded: 2000

Airdesk is a leading CX outsourcing provider nearshore for fast-growing companies. We are seasoned operators from some of the largest BPOs globally with offices distributed across Florida, New York, Honduras, and Mexico. We have a diverse team made up of BPO veterans with experience of working with companies as large as Amazon, Virgin Group, and T-Mobile to small to medium size fast-growing companies. Our founders come from the BPO world, venture capital, and consumer companies. We're based in Altia Smart City in Honduras, which is rated the worlds best infrastructure for BPOs (see the video link below!). Feel free to reach out and let's collaborate to build an extension of your company.

Staff: 500 - 1,000

DA: 10

Type:

Founded: 2021

Offshore Business Processing never settles for anything less than the best. We are conditioned to deliver optimum BPO solutions. This passion drives us to constantly search for: First-rate technology Outstanding professionals Guaranteed BPO solutions OBP is an independent BPO Australian company with a global reach. Its Management Team is composed of BPO professionals who are skilled in designing tailor-fit solutions for your offshoring work needs. We believe in nurturing long-term and sustainable relationships with our clients through the following innovative practices: Measurable and sustainable business results Customized service from strategy to execution Use of entrepreneurial and independent strategies for a better work plan

Staff: 1,000

DA: 26

Type: public

Founded: 2013

The Back Room increases your business capacity by outsourcing accounting, admin, legal, sales and marketing professionals. We bring on skilled, qualified staff who will help you grow your business. Our proven approach is a smart way for firms looking for that extra edge to access professional workforce support.

Staff:

DA: 17

Type:

Founded:

At ProtopVA we believe that the future of work is virtual and go above and beyond to help our clients streamline their operations and increase productivity through remote outsourcing and additional growth resources. Our commitment to help our clients succeed in the global marketplace drives everything we do.

Staff: 100

DA:

Type: private

Founded: 2022

Our mission is to provide top-notch services and assistance to help businesses attract and build long-term relationships with potential customers. We provide a comprehensive set of services that allow you to concentrate on your core business while handling the non-essentials. Our team specializes in everything from Lead Generation to Contact Centre to eCommerce Management. We work with big clients like Airtel, Disney+ Hotstar, and L&T, and we've also supplemented young, energetic startups like We360.ai, Khetifresh, and others. We Win is considered one of the best B2B third-party customer service providers as we bring over 20 years of experience delivering spot-on quality services. Being central India's first publicly listed company in 2017 under NSE, we take great pride in becoming the world's largest non-grievance customer service provider. Whether you are a startup or an established SME, We Win can put you on the map and become a catalyst for your company's growth.

Staff: 3500

DA:

Type: public

Founded:

From Switzerland to the Philippines. Arcanys is a Swiss software development outsourcing firm in the Philippines. Founded in Cebu City in 2010 by a team of serial entrepreneurs, and benefiting from the extraordinary skills of Filipino tech professionals, our company focuses on bringing businesses closer to users. Arcanys helps technology teams to start, experiment, evolve and scale by hiring and training the best software developers in the Philippines. Arcanys specializes in developing high-quality software for startups and established businesses, with a keen focus on innovation. Evolving into a startup incubator and established-business accelerator. We have a passion for enabling business creation for people with fresh ideas. Over the years, Arcanys has grown from a classic software outsourcing company into an engine for launching new ventures and business ideas, propelling many startups off the ground, and accelerating SMEs with their development needs. Through our investment initiative Arcanys Labs, we help startups be on the market as fast as possible and grab a strong competitive advantage, attracting bigger investments and generating revenue earlier. Technology: a longstanding entrepreneurial love affair. Born and raised in Switzerland, both Alan and Fred fell in love with technology long before the Internet became mainstream and have spent their entire career in mostly e-commerce and software projects. Leaving the comfort of Switzerland for Spain in 2001, Alan co-founded and ran an online video game startup, which later expanded to Hong Kong in 2003. It grew to have 350 customer service and software development staff, one million customers in a year, $90 million in revenue, and which received over $80 million of VC investments. In 2009, Fred joined Alan on his second venture in Hong Kong after having spent many years working in merger, acquisition and reorganization projects for top financial organization in Switzerland. Before then, he also monitored outsourcing suppliers as a corporate buyer and became the youngest IT board member of a listed company at age 25. Alan and Fred moved their second venture to the Philippines. And in 2010, the perfect marriage of entrepreneurial experience and passion for tech led to the creation of Arcanys.

Staff: 201-500

DA: 29

Type: Private

Founded: 2010

Having culture at the forefront of Amped HQ's values, we are redefining the outsourcing experience for clients and staff. Dedicated offshore staff, hired specifically for your business's needs. Saving your $70k+ hires from doing $15p/h work. 95% Staff Retention, 12+ Industries Served, Clients spanning 8+ countries! Amped HQ doesn't just provide staff, we are committed to building long-term partnerships.

Staff: 1000+

DA: 9

Type: Private

Founded: 2019

FGC+ is an end to end outsourcing company, headquarted in New York with operations facilities based in the Philippines. We provide a complete outsourcing solution that enables our clients to scale while reducing their overhead by approximately 50%. Our purpose is to bring out the untapped potential, creativity and success in people, partnerships and brands.

Staff: 800

DA: 8

Type: private

Founded: 2012

GoTeam, formerly GO Virtual Assistants (GO-VA) Inc. is a registered Australian-Filipino owned company growing in the heart of Cebu City, as well as a growing number of key cities in the Philippines. Our HQ is situated in an IT complex with modern facilities, although since March 2020, more than 70% of our team members have been working from home. Our enhanced operations and streamlined services provide scalable opportunities that spell sustainability, growth, and success for any business venture. As your global team members, GoTeam's goal is to create winnable games and strategies across all the work that we do, knowing that your success is our long-term fulfillment. We help Australian, NZ, US, and UK businesses increase revenue, reduce costs, and scale through outsourced offshoring. This also creates for us the opportunity to be a catalyst for people to exceed.

Staff:

DA: 17

Type: public

Founded:

Hello! We are iQor For our clients, customers, employees, and communities where we work and live, iQor creates meaningful connections by employing people with heart and technology with purpose. Our partners entrust us with their most precious relationships and look for us to share the same passion and enthusiasm for the brand as they do. This is the best part of our job. While we have our own culture and identity, we welcome our partners' cultures into our lives and share the same experiences to ensure the promise and quality they have come to expect from iQor are present within each interaction. At iQor, our culture starts with making people smile. Nurturing: We are focused on the employee experience and provide our team members a path forward to help them achieve their dreams. Our Virtual iQor University provides team members access to help them learn and grow. Formal and rigorous programs like our Scholars program offer a challenging and rewarding path to management. We work hard to provide each team member the right mentorship and support structure to guide and support them on their journey. Motivating: We know that employees are investing their time with us. We take this to heart and ensure that we create the right environment and tools to help energize and motivate our amazing employees. We built iQor Recognize to provide a virtual platform to recognize accomplishments but never miss a milestone and say thank you. Transparent: Every corner of iQor is focused on you. One of the more unique aspects of iQor is a real-time performance dashboard that each senior leadership team member has on desktop and mobile. No matter where they are, they can drill down into programs and see what is happening. Visibility into the business is not a secret. Our leadership team makes it a point of staying connected to you. We are open, honest, celebrate our successes, and address opportunities head-on, together as one team. Curious: A large number of our employees were born with a phone, app, or in the cloud. Times have changed, and so have we. Our focus is on keeping you ahead of what is next. Our digital CX services deliver amazing employee and customer experiences, discover new ways to enhance the customer journey and deliver on customer preferences for how they choose to interact and support your brand. Partners find our inquisitive nature helpful and thought-provoking in pursuit of their business goals.

Staff: Private Company

DA: 48

Type: Private

Founded: 1998

Enshored is an outsourcing firm that provides next-level solutions for scaling disruptive companies, assuring to deliver high-quality results in the rapidly changing market. Some of their services include customer service, sales and marketing, content moderation, and back-office support. Currently, they cater to businesses ranging from e-commerce and startups to large technology enterprises.  The company has won several awards including the Top B2B Company for 2019 (Clutch) and one of Inc's 5000 Fastest-Growing Private Companies. Enshored office Enshored has two offices in the Philippines. One is at JMT Building along ADB Avenue and another along F. Ortigas Jr. Road (also known as Emerald Avenue), both in Ortigas Center. JMT Building is a class B 23-storey building right in front of The Podium mall and beside Anson's. Raffles Corporate Center, meanwhile,  is a 35-storey building that sits beside Strata 2000 and is near Ortigas Park, an open area in the Center. Enshored address Long Beach, California 3350 East 7th Street, Suite 432 Long Beach, California 90804 Manila, Philippines 16th Floor, JMT Building, ADB Avenue, Ortigas Center, Pasig City 1605, Metro Manila 27th Floor, Raffles Corporate Center, F. Ortigas Jr. Road, Ortigas Center, Pasig City 1605, Metro Manila

Staff: 2500

DA: 32

Type: Private

Founded: 2014

20four7VA is a trusted remote hiring company specializing in cost-effective, end-to-end offshore contract staffing solutions. We provide customizable and scalable offshore outsourcing services to businesses worldwide. We have helped 3000+ companies grow their market share by providing them with on-demand access to our global community of 750+ offshore contract talent.

Staff: Unlimited

DA: 35

Type: Private

Founded: 9/5/2013

Through our three global delivery centers in Metro Manila in the Philippines, Eclaro provides dedicated IT and business professionals. Our customized engagement model enables our clients to boost productivity and lower costs while maintaining operational control.

Staff: 501-1,000

DA: 21

Type: private

Founded: 1999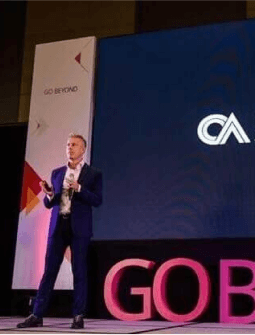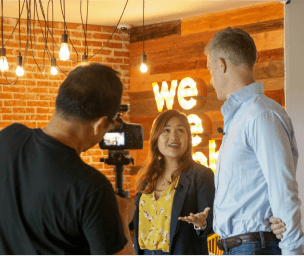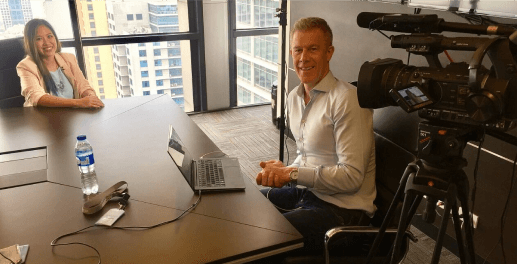 About OA
Outsource Accelerator is the trusted source of independent information, advisory and expert implementation of Business Process Outsourcing (BPO).
The #1 outsourcing authority
Outsource Accelerator offers the world's leading aggregator marketplace for outsourcing. It specifically provides the conduit between world-leading outsourcing suppliers and the businesses – clients – across the globe.
The Outsource Accelerator website has over 5,000 articles, 350+ podcast episodes, and a comprehensive directory with 3,000+ BPO companies… all designed to make it easier for clients to learn about – and engage with – outsourcing.
About Derek Gallimore
Derek Gallimore has been in business for 20 years, outsourcing for over eight years, and has been living in Manila (the heart of global outsourcing) since 2014. Derek is the founder and CEO of Outsource Accelerator, and is regarded as a leading expert on all things outsourcing.