Outsourcing
directory
The world's most complete directory of global outsourcing firms.
Having culture at the forefront of Amped HQ's values, we are redefining the outsourcing experience for clients and staff. Dedicated offshore staff, hired specifically for your business's needs. Saving your $70k+ hires from doing $15p/h work. 95% Staff Retention, 12+ Industries Served, Clients spanning 8+ countries! Amped HQ doesn't just provide staff, we are committed to building long-term partnerships.

Staff: 1000+

DA: 9

Type: Private

Founded: 2019

GoTeam, formerly GO Virtual Assistants (GO-VA) Inc. is a registered Australian-Filipino owned company growing in the heart of Cebu City, as well as a growing number of key cities in the Philippines. Our HQ is situated in an IT complex with modern facilities, although since March 2020, more than 70% of our team members have been working from home. Our enhanced operations and streamlined services provide scalable opportunities that spell sustainability, growth, and success for any business venture. As your global team members, GoTeam's goal is to create winnable games and strategies across all the work that we do, knowing that your success is our long-term fulfillment. We help Australian, NZ, US, and UK businesses increase revenue, reduce costs, and scale through outsourced offshoring. This also creates for us the opportunity to be a catalyst for people to exceed.

Staff:

DA: 17

Type: public

Founded:

Virtual Worker Now is the world's fastest growing Outsourcing organization. With 10 different categories of specialization, we are a one-stop shop for any remote work needs. Virtual Assistants, Customer Service, Sales, Social Media, Video, Writing, Design, and more. We make 3 promises about our employees, who are primarily based in Egypt. 1) They are highly educated and have impeccable English. 2) They communicate effectively and reliably. 3) They understand the bottom line, no matter their role. Each Specialist of ours receives weeks of training dedicated to positive work culture and an understanding of core business principles. You won't just be adding an employee, you'll be adding a trusted collaborator and world-class contributor.

Staff:

DA: 10

Type: Private

Founded: 6/19/2019

20four7VA is a trusted remote hiring company specializing in cost-effective, end-to-end offshore contract staffing solutions. We provide customizable and scalable offshore outsourcing services to businesses worldwide. We have helped 3000+ companies grow their market share by providing them with on-demand access to our global community of 750+ offshore contract talent.

Staff: Unlimited

DA: 35

Type: Private

Founded: 9/5/2013

123Employee was founded in 2006 to meet the needs of small and medium-sized businesses. Since then we have grown to a team of hundreds of virtual assistants. We set out to create a company that would make outsourcing affordable to all businesses, while offering a high level of on-going training for our employees and clients. We create opportunities for Filipinos while helping businesses all over the globe increase productivity and lower expenses. We provide business process outsourcing, or BPO, specializing in online and offline marketing, customer service and virtual assistant services from our 3 outsourcing centers. Our company features fully redundant voice and data, enterprise grade network infrastructure, redundant generators and all of the features of a larger provider, without the high costs. 123Employee is the premier outsourcing center in the Philippines.

Staff: 3500-3700

DA: 37

Type: Private

Founded: 2006

USource is a digital outsourcing company delivering back office services and digital staff, at scale and speed, for digital services, operations and digital platforms. A digital world needs digital staff. Let us take your businesses from thinking digital to being digital. We've delivered results for hundreds of businesses, both large and small, across a global marketplace – Australia, United States, Canada, United Kingdom and other English speaking countries.

Staff: 100

DA: 18

Type: private

Founded: 16/01/2016

HOPLA is a remote staffing, services agency that recruits, employs and manages highly skilled professionals around the globe. We provide personalized recruitment and hire the staff while our customers have the final say in who they like to hire and control the day-to-day activities. Once hired, both our customers as well as remote professionals will be set up in our working environment offering a range of different working tools i.e. time tracking, communication, task management etc.

Staff: Unlimited

DA: 58

Type: Private

Founded: 2016

We are a global company with our headquarters in Singapore. We offer shared service outsourcing for all business functions, with monthly hours ranging from 10 hours to full-time remote outsourcing. Our team of experts comes from all corners of the globe, including Singapore, Japan, Korea, the United States, Europe, and Southeast Asia. We have been trusted by world-class brands such as Google, TikTok, the United Nations, Shopify, AEM, HP, TELUS, MyRepublic, and SGS, among others. We offer the benefits of agency-level quality control and supervision with the added flexibility of customizable hours and contracts. This sets us apart from traditional agencies.

Staff: 11-50

DA:

Type:

Founded: 2019

D&V Philippines is one of the leading finance and accounting outsourcing firms based in the financial center of the Philippines. Established in 2012, the company started with a handful of accountants and went on to become one of the fastest-growing companies in the Philippines and in Asia-Pacific. The company is headed by Stefan Vermeulen, a Dutch CFO with experience in blue-chip companies. Daily operations are managed by CPAs with more than 10 years of experience in accounting, audit, and compliance. D&V Philippines provides highly specialized finance and accounting solutions that are tailored to address the needs of small businesses, CFOs and other professional services firms. Today, our cost-effective solutions are helping more than 350 businesses in Australia, Canada, Europe, Singapore, the United States, and the United Kingdom. Our roster of 750+ accountants and auditors gives our company the expertise and talent diversity to deliver a wide range of innovative services to our ever-growing clientele. Our tireless commitment to excellence, integrity, and innovation continues to move us forward and drive us to deliver better solutions to our clients.

Staff: 750

DA: 31

Type: Private

Founded: 2012

Hello! We are iQor For our clients, customers, employees, and communities where we work and live, iQor creates meaningful connections by employing people with heart and technology with purpose. Our partners entrust us with their most precious relationships and look for us to share the same passion and enthusiasm for the brand as they do. This is the best part of our job. While we have our own culture and identity, we welcome our partners' cultures into our lives and share the same experiences to ensure the promise and quality they have come to expect from iQor are present within each interaction. At iQor, our culture starts with making people smile. Nurturing: We are focused on the employee experience and provide our team members a path forward to help them achieve their dreams. Our Virtual iQor University provides team members access to help them learn and grow. Formal and rigorous programs like our Scholars program offer a challenging and rewarding path to management. We work hard to provide each team member the right mentorship and support structure to guide and support them on their journey. Motivating: We know that employees are investing their time with us. We take this to heart and ensure that we create the right environment and tools to help energize and motivate our amazing employees. We built iQor Recognize to provide a virtual platform to recognize accomplishments but never miss a milestone and say thank you. Transparent: Every corner of iQor is focused on you. One of the more unique aspects of iQor is a real-time performance dashboard that each senior leadership team member has on desktop and mobile. No matter where they are, they can drill down into programs and see what is happening. Visibility into the business is not a secret. Our leadership team makes it a point of staying connected to you. We are open, honest, celebrate our successes, and address opportunities head-on, together as one team. Curious: A large number of our employees were born with a phone, app, or in the cloud. Times have changed, and so have we. Our focus is on keeping you ahead of what is next. Our digital CX services deliver amazing employee and customer experiences, discover new ways to enhance the customer journey and deliver on customer preferences for how they choose to interact and support your brand. Partners find our inquisitive nature helpful and thought-provoking in pursuit of their business goals.

Staff: Private Company

DA: 48

Type: Private

Founded: 1998

Hello I am Nathan Muniz the owner of 247SECRETARY.COM. I started this outsourcing call center to provide customer service to my own collection of businesses based in the USA. I enjoyed putting together my own call center so much I have decided to put together teams for other businesses to utilize.

Staff: 300

DA:

Type: private

Founded: 2019

Get a free independent quote from verified outsourcing suppliers

700+ BPO suppliers. Just 2 minutes to complete

Connext helps companies build custom, dedicated support teams in the Philippines. Our leading recruiting, management support, and employee retention has made us the premier outsourcing provider for businesses looking for a white glove outsourcing solution.

Staff: 1000

DA: 3.9

Type: Private

Founded: 2014

At MMCY Tech, we pride ourselves on radical transparency. As trusted experts in building remote teams, we are deeply invested in our clients' success.

Staff: 500-1000

DA: 16

Type:

Founded: 1997

Airdesk is a leading CX outsourcing provider nearshore for fast-growing companies. We are seasoned operators from some of the largest BPOs globally with offices distributed across Florida, New York, Honduras, and Mexico. We have a diverse team made up of BPO veterans with experience of working with companies as large as Amazon, Virgin Group, and T-Mobile to small to medium size fast-growing companies. Our founders come from the BPO world, venture capital, and consumer companies. We're based in Altia Smart City in Honduras, which is rated the worlds best infrastructure for BPOs (see the video link below!). Feel free to reach out and let's collaborate to build an extension of your company.

Staff: 500 - 1,000

DA: 10

Type:

Founded: 2021

Kalibrr is a technology company that transforms the way companies hire the best talents and candidates find meaningful careers. By placing the candidate experience at the center of everything we do, we attract the best talents from all over – ultimately connecting companies with their next generation of leaders.

Staff:

DA:

Type:

Founded:

Enshored is an outsourcing firm that provides next-level solutions for scaling disruptive companies, assuring to deliver high-quality results in the rapidly changing market. Some of their services include customer service, sales and marketing, content moderation, and back-office support. Currently, they cater to businesses ranging from e-commerce and startups to large technology enterprises.  The company has won several awards including the Top B2B Company for 2019 (Clutch) and one of Inc's 5000 Fastest-Growing Private Companies. Enshored office Enshored has two offices in the Philippines. One is at JMT Building along ADB Avenue and another along F. Ortigas Jr. Road (also known as Emerald Avenue), both in Ortigas Center. JMT Building is a class B 23-storey building right in front of The Podium mall and beside Anson's. Raffles Corporate Center, meanwhile,  is a 35-storey building that sits beside Strata 2000 and is near Ortigas Park, an open area in the Center. Enshored address Long Beach, California 3350 East 7th Street, Suite 432 Long Beach, California 90804 Manila, Philippines 16th Floor, JMT Building, ADB Avenue, Ortigas Center, Pasig City 1605, Metro Manila 27th Floor, Raffles Corporate Center, F. Ortigas Jr. Road, Ortigas Center, Pasig City 1605, Metro Manila

Staff: 2500

DA: 32

Type: Private

Founded: 2014

Real Assistance, Inc. is a business process outsourcing (BPO) and consulting firm. We are a team of experienced real estate consultants, analysts, paralegals, and managers. We can provide professional support of your company's daily operations at affordable pricing.

Staff: 11-50

DA:

Type: Private

Founded: 2020

Peak Support provides exceptionally high performing, and closely managed outsourced teams to high-growth companies. We offer a wide array of services including customer support, back office process, sales operations, and affiliate marketing. Our global delivery model enables us to provide service from the Philippines and the U.S. We hire the best agents in the business, and we are relentlessly dedicated to helping our clients succeed.

Staff: 1000+

DA: 36

Type: Private

Founded: 2015

DME Service Solutions offers a wide range of call center and consulting services. Within a year, DME has implemented 20 different lines of business (and counting) from back office to voice setup supporting both English and Spanish support with 24/7 coverage. This covers from Order fulfillment (Intake Sales and Reorder), Authorization, and Benefit Investigation, to Pharmacy and Prescriber Relations. DME has a well-versed knowledge of healthcare space like Market Access, Revenue Cycle Management, Payor Contract Negotiation, and other complex processes. Our agents are cross-trained to allow our clients to move resources depending on business needs. Our agents have an average of 4-year Healthcare experience before they get hired at DME.

Staff: 600

DA:

Type: private

Founded: 2021

Better Support is a hypermodern Outsourcing alternative able to genuinely attract the best talents in the country. We are a young company with about 30 employees providing tailor-made solutions based on our client´s needs. Our passion is to provide awesome support for our clients and watch them become bigger, better, and more profitable.

Staff: 120

DA:

Type: private

Founded: 2022

Assistantly makes it fast & easy to hire quality virtual assistants for your business. Outsource to people you can grow with.

Staff:

DA:

Type: private

Founded: 2020

Oasis Outsourcing offers a wide range of outsourcing services including customer support, data entry, data annotation, virtual assistants, accounting, subtitling, transcription, and remote foreign workers fluent in English and French. We understand the importance of keeping costs low and focusing on your core business goals. Outsourcing certain business processes with us can help achieve this by controlling costs and reducing the challenges associated with maintaining in-house employees. For us, outsourcing is more than just cost-saving, it is a means of driving innovation and creating job opportunities for youth and women from disadvantaged backgrounds.

Staff: 51-500

DA: 0.9

Type: Private

Founded: 2017

Staff: 100

DA:

Type: public

Founded: 2018

Eastvantage provides customized business solutions to global companies, enabling offshore operations from its locations in the Philippines, India and Bulgaria. The management team brings a wealth of global insights and local knowledge in the areas of digital transformation, customer experience, and business support. Combining expertise with a hands-on approach to managing client relationships, we help bring about strategic growth for businesses in a wide range of industries worldwide. Our Vision is to become a preferred managed services provider. We envision being a strategic partner for entrepreneurs around the world by providing added-value services and it is our mission to create meaningful jobs across the globe. With over a decade of operations, we have 1000+ happy employees managed by leaders who have a solid understanding of industry best practices. We pride ourselves in having crafted a good record in providing integrated, cost-effective, and fully-functional outsourcing solutions. More than that, we have built a company culture that we are truly proud of. We place a premium on creating a happy workplace driven by meaningful jobs. Our core values of customer intimacy, transparency, passion, excellence, and commitment extend to our colleagues as well as to our clients, making offshoring simple and seamless. Proving true to providing inspiration to help global businesses grow, Eastvantage is relentless in adopting innovative strategies to adapt to the ever-changing market demands.

Staff: 1000+

DA: 17

Type: Private

Founded: 2010

A global leader in BPO and optimizing the customer experience lifecycle, HGS is helping make its clients more competitive every day. HGS combines technology-powered services in automation, analytics and digital with domain expertise focusing on back-office processing, contact centers and HRO solutions to deliver transformational impact to clients. Part of the multi-billion dollar conglomerate Hinduja Group, HGS takes a true "globally local" approach, with over 20,000 employees in seven countries.

Staff: 10,000+

DA: 49

Type: public

Founded: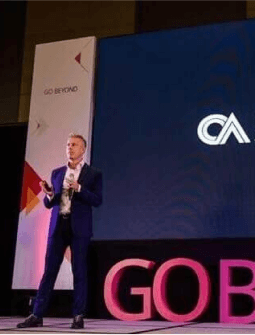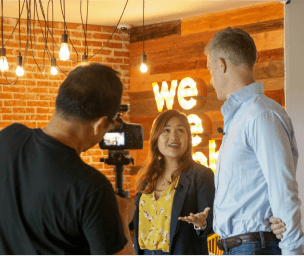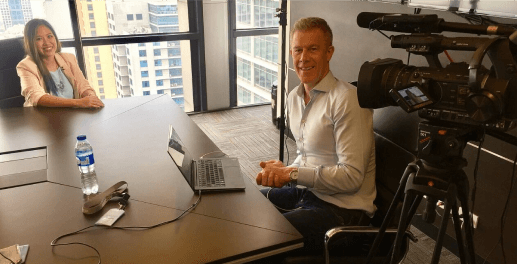 About OA
Outsource Accelerator is the trusted source of independent information, advisory and expert implementation of Business Process Outsourcing (BPO).
The #1 outsourcing authority
Outsource Accelerator offers the world's leading aggregator marketplace for outsourcing. It specifically provides the conduit between world-leading outsourcing suppliers and the businesses – clients – across the globe.
The Outsource Accelerator website has over 5,000 articles, 350+ podcast episodes, and a comprehensive directory with 3,000+ BPO companies… all designed to make it easier for clients to learn about – and engage with – outsourcing.
About Derek Gallimore
Derek Gallimore has been in business for 20 years, outsourcing for over eight years, and has been living in Manila (the heart of global outsourcing) since 2014. Derek is the founder and CEO of Outsource Accelerator, and is regarded as a leading expert on all things outsourcing.