Outsourcing
directory
The world's most complete directory of global outsourcing firms.
24x7 Direct is a leading Australian BPO operating successfully onshore in Australia for 20+ years; now expanding offshore, the business is quickly at 120 full-time Virtual Staff based out of the Philippines. We assist the small to medium sector to "Simplify the Process of building Virtual Teams" are a hands-on executive team that knows first-hand how to scale and grow a business through Virtual and Offshore staffing solutions. We will be with you throughout the entire journey, and as business owners, we understand what success and failure look like. A one-stop-shop for any business seeking to build a Virtual Team Offshore with a practical and effortless service that simplifies the process and minimises growth pains while scaling your business. We take care of Recruitment, HR, IT Support, Infrastructure, and Payroll and are a no lock-in contract provider. Our clients are in Financial Services, Education, Information Technology, Insurance, Legal Services, Logistics and Transport, Professional Services, Real Estate, Recruitment, Human Resources, Retail and E-commerce. You can speak to any of them for an insight into the customer experience they have had with us. • Parabroking, Paraplanning • Virtual assistants, Executive Assistants • SEO Specialist, Web Designers • Financial Planning assistants • Mechanical Engineers • Bookkeepers, Accountants • Systems Engineers • Network Engineers • Content Writers, Graphic Designers • Recruitment Staff, Web Developers • Digital Marketing Specialists • Technical Support Specialists • Developers To learn more about how we can support your organisation's needs, visit our website today: ★ www.24x7direct.com.au ★

Staff: 200

DA: 10

Type: private

Founded: 2003

Connext helps companies build custom, dedicated support teams in the Philippines. Our leading recruiting, management support, and employee retention has made us the premier outsourcing provider for businesses looking for a white glove outsourcing solution.

Staff: 1000

DA: 3.9

Type: Private

Founded: 2014

Airdesk is a leading CX outsourcing provider nearshore for fast-growing companies. We are seasoned operators from some of the largest BPOs globally with offices distributed across Florida, New York, Honduras, and Mexico. We have a diverse team made up of BPO veterans with experience of working with companies as large as Amazon, Virgin Group, and T-Mobile to small to medium size fast-growing companies. Our founders come from the BPO world, venture capital, and consumer companies. We're based in Altia Smart City in Honduras, which is rated the worlds best infrastructure for BPOs (see the video link below!). Feel free to reach out and let's collaborate to build an extension of your company.

Staff: 500 - 1,000

DA: 10

Type:

Founded: 2021

Eurocom CX, coming from the house of expert outsource providers, is a new name in town. But the masterminds behind it are seasoned professionals having served dozens of years in the field. The company's headquarters are located in the capital city of Albania, Tirana. We believe in taking your business up a notch to the next level, all through our trained, professional, dedicated and result-oriented staff. Our motto is simple and clear; we do the small work while you can focus on bigger goals for your business. We provide a broad spectrum of customer service outsourcing tasks such as lead generation, inbound as well as outbound customer service and sales. We house a polished team overflowing with motivation to drive your business to the heights of its glory. Our team possesses the skills of multilingual professionals speaking more than 9 languages, so it is safe to say that we defy and break language barriers to ashes. We like working as per the wishes of our clients, and so it is in your hands to choose an onshore or offshore outsourcing service. In spite of our professional approach, we highly believe in flexibility and agility in order to cope with rapidly changing market demands, seasonal shifts, and unexpected turns of events

Staff: 300

DA:

Type: private

Founded:

Intelliworx Ph is a start-up BPO company that specializes in virtual assistant services and offers business solutions such as customer service, administrative support, digital marketing, copywriting, graphic design, video editing and many more. We help businesses streamline their operations through effective action plans and reliable services.

Staff: 150

DA:

Type: Private

Founded: 2020

Having culture at the forefront of Amped HQ's values, we are redefining the outsourcing experience for clients and staff. Dedicated offshore staff, hired specifically for your business's needs. Saving your $70k+ hires from doing $15p/h work. 95% Staff Retention, 12+ Industries Served, Clients spanning 8+ countries! Amped HQ doesn't just provide staff, we are committed to building long-term partnerships.

Staff: 1000+

DA: 9

Type: Private

Founded: 2019

Agility Staffing Solutions is your partner in profit. As a multidisciplinary professional services firm specializing in outsourced staffing, our core competency of providing efficient, experienced, and cost-effective professional personnel gives our clients the leverage to operate and compete with a significantly lower overhead than using in-country staffing. We power businesses with improved productivity, optimized workflow, and increased profit margins through intelligent solutions to staffing concerns. Working directly with our founders with extensive Philippines-based outsourcing experience, we assure you that your success is our success.

Staff:

DA:

Type: private

Founded: 2013

Wing Assistant is a product-driven managed B2B marketplace matching entrepreneurs and business teams with top-notch remote talent to make delegating recurring work efficient, easy, and secure. Wing Assistant is a managed platform connecting executives with vetted remote talent, freeing up their time for strategic, high-level work. Their assistants take over necessary yet tedious tasks in e-commerce, marketing, sales, real estate, and more. This eliminates a number of employer pain points like paying overhead and hiring for vacancies. You can even automate entire business workflows, without any coding, and with real humans to do the work!

Staff: 1000

DA: 28

Type: Private

Founded: 23/01/2018

At Trust The Process we have helped many businesses to be more self-sufficient, benefitting from their three-pronged solution of systemising, automation, and delegation as they offer the following services: OUTSOURCING - Hiring skilled staff offshore for Marketing, Sales, Customer Service, Admin, Operations and Finance means you can grow your business at a fraction of the cost of local staff. Some of our Outsourcing most common roles are: - General Administration - Appointment Setting for Sales - Social Media Assistant - Telesales - Customer Service Administrator - CRM Manager ONBOARDING CRM PLATFORMS - Generate better leads, convert more deals and provide a world-class customer experience! As your HubSpot solutions and Active Campaign partner, we bring your business to the next level by bringing your entire marketing, sales and service journey into one platform. Discover our unique methodology and learn how to manage your customers' journey in one place. - HubSpot - Active Campaign

Staff: unlimited

DA: 13

Type: private

Founded: 2019

We are a Contact Center & BPO that provides services and high quality attention to our stategic allieds, giving them -all in one- solutions, creating ties with a personalized treatment and profesionalism. Our experience is based in the implementation and simplification of proccesses and working on the constant technology innovation looking forward to exceed expectations. We achieve our goals with highly qualified staff and above all committed to a culture of excellence.

Staff: 1,000-2,000

DA:

Type: private

Founded:

Firstsource Solutions Limited is a global leading provider of Business process outsourcing services. Firstsource achieves results by transforming the clients business exponentially and delivering excellent customer experience. The company has a staff of over 26,000 globally. Firstsource Solutions Limited offers its services in the following areas: • Banking and financial services • Retail • ECommerce • Healthcare • Publishing • Insurance • Mortgages • Telecommunication and media In order to improve the efficiency of the client's business, Firstsource offers a roadmap for robotic process automation. The company also uses these tools to further enhance the business of the client. • Analytics • Commercial Finance outsourcing • firstChat • firstCustomer Intelligence These tools are considered game changers as the clients that avail these tools are able to perform well in the highly competitive global market. The company is customer-centric and the staff of Firstsource are experts in the BPO industry and are trained to understand the needs of the customer and provide solutions that satisfy the short-term and long-term benefits of the customer. Firstsource retains its position as a global provider by following these values: • Agility • Collaboration • Excellence • Innovation • Integrity • People-centric Firstsource gives its clients the extra edge by improving customer experience, maximizing the revenue, transforming the business, optimizing the cost of operations and collections.

Staff: 28000

DA: 54

Type: public

Founded:

Get a free independent quote from verified outsourcing suppliers

700+ BPO suppliers. Just 2 minutes to complete

APEX was founded to provide businesses of all kinds a full-service center where they can have all their needs met. With over 6 strategic locations with qualified and trained employees in US, Mexico, and Philippines, we strive to create a partnership with our clients built on expertise and trust. APEX is award winning ISO9001-2015 certified company, A+ BBB, PCI Compliant and HIPAA Compliant with our IQ Net and SOC2 compliances with state of the art onshore and nearshore facilities.

Staff: 1500

DA: 0.5

Type: Private

Founded: 2017

Remote CoWorker understands the value of time. It is the one commodity that you can never get back after it is gone, which means you need to make the most of it now. Our services can help companies of any size take their business to the next level. Our roots in Filipino culture deliver unique perspectives that add diversity and insight to your circumstances. Authenticity is what helps a business grow today, and that is rare to find when outsourcing. The only way to provide authentic services under your umbrella is to develop relationships. You'll find that we care about clients, deliver successful consultation strategies, and offer competitive pricing. We also provide easy transitions and onboarding for new clients. When you work with our virtual professionals, you receive services from individuals with the knowledge and skill set necessary for your job. Some companies work hard. Others try to work smart. Remote CoWorker simplifies the equation by working for you.

Staff: 1,001-5,000

DA: 4.1

Type: Partnership

Founded: 2013

Staff:

DA:

Type:

Founded: 2016

MVP Asia Pacific is a leading offshore company among BPOs based in the Philippines. With over 500 remote staff located in central Clark, our team caters to almost every business need. We've proven to help our clients grow by providing top-of-the-line staff for a variety of areas, rich and long-lasting partnerships with your MVP employees and the primary benefit being, on average, MVP Asia Pacific can save your company 75% on overhead costs. MVP can scale your organisation quickly & cost-effectively with a dedicated remote staff member. Connect with us today to learn more about our offers!

Staff: 201-500

DA: 12

Type: Private

Founded: 2017

Remote Philippines prides itself in providing affordable remote staffing solutions to help effortlessly scale your business. Our goal is to help businesses successfully reduce cost, increase profit margins and grow sustainably through connecting you with highly qualified remote staff in the Philippines.

Staff: 100

DA:

Type: private

Founded: 01/09/2019

Remote Employee is a Western owned & operated business with over 50 years of combined business and outsourcing experience. We help businesses of all sizes reduce operating costs and improve productivity just by rethinking the way you find great talent. Our Mission is to give every size business the ability to easily connect to the global workforce. Giving our clients the means to grow and scale faster than traditional methods.

Staff: 500

DA:

Type: Private

Founded: 2020

Eastvantage provides customized business solutions to global companies, enabling offshore operations from its locations in the Philippines, India and Bulgaria. The management team brings a wealth of global insights and local knowledge in the areas of digital transformation, customer experience, and business support. Combining expertise with a hands-on approach to managing client relationships, we help bring about strategic growth for businesses in a wide range of industries worldwide. Our Vision is to become a preferred managed services provider. We envision being a strategic partner for entrepreneurs around the world by providing added-value services and it is our mission to create meaningful jobs across the globe. With over a decade of operations, we have 1000+ happy employees managed by leaders who have a solid understanding of industry best practices. We pride ourselves in having crafted a good record in providing integrated, cost-effective, and fully-functional outsourcing solutions. More than that, we have built a company culture that we are truly proud of. We place a premium on creating a happy workplace driven by meaningful jobs. Our core values of customer intimacy, transparency, passion, excellence, and commitment extend to our colleagues as well as to our clients, making offshoring simple and seamless. Proving true to providing inspiration to help global businesses grow, Eastvantage is relentless in adopting innovative strategies to adapt to the ever-changing market demands.

Staff: 1000+

DA: 17

Type: Private

Founded: 2010

Virtual Latinos is the first platform focused on connecting entrepreneurs, teams and agencies from the US, Canada and the world with virtual assistants and virtual professionals from Latin America. With clients in the United States, Canada, and others across the global Virtual Latinos provides time management solutions that help clients focus on business growth. The team at Virtual Latinos is built by highly professional college graduates who are skilled in administration, sales, marketing, bookkeeping, and a variety of other services. Each client is paired with a bilingual professional prepared to deliver quality solutions.

Staff: 150

DA: 20

Type: Private

Founded: 2018

Big Outsource Support Services Inc. (or simply Big Outsource) is a Start-up Friendly Philippine-based Business Process Outsourcing Company and Digital Services Agency. Big Outsource has been working with Early and Growth Stage Startups as well as Large Corporations in providing them with cost-efficient Dedicated and Flexible staffing solutions that gives you access to high quality talent at a fraction of the cost.

Staff: 51-200

DA: 7

Type: Private

Founded: 2007

FGC+ is an end to end outsourcing company, headquarted in New York with operations facilities based in the Philippines. We provide a complete outsourcing solution that enables our clients to scale while reducing their overhead by approximately 50%. Our purpose is to bring out the untapped potential, creativity and success in people, partnerships and brands.

Staff: 800

DA: 8

Type: private

Founded: 2012

Started in 2013, Booth & Partners is an American-owned business that provides outsourcing services from all around the world with their own full-time, first-rate offshore team in the Philippines. B&P's smart tailored outsourcing and HR solutions deliver high-quality results with reduced operating costs for companies of all sizes across a wide range of industries. Booth & Partners help small and large businesses achieve their goals by improving productivity and corporate focus through sourcing top-notch talent who can keep pace with the performance of an in-house team for a significantly lower cost.

Staff: 500-1000

DA: 30

Type: Private

Founded: 2013

StraightArrow is a pioneer of creative process outsourcing in the Philippines. We provide efficient, reliable, and scalable creative and marketing support to digital agencies, small and medium businesses, corporate marketing teams, and solopreneurs around the world. We have functioned as creative back-office teams for well-respected media brands and a couple of Fortune 500 companies since 2010. Our strength is in bringing together creative skills, operational systems, and processes. We secure technology to translate our clients' ideas and strategies into award-winning campaigns, marketing collateral, and a broad range of other media output. We create for the world. Mission and Vision We envision ourselves to be one of the most admired companies in the Philippines serving creative industries around the world: a pioneer in creative process outsourcing and a driver of growth in the outsourcing industry. We are a team of GREAT people. We consistently deliver exceptionally creative products and services, and actively innovate for our clients. Our four-fold mission is to: Provide creative process outsourcing services to help our clients achieve sustainable and profitable growth. Provide gainful employment and meaningful, rewarding careers to our employees. Create value for all our stakeholders and give our stockholders a reasonable return on their investments. Promote the creativity and ingenuity of the Filipino to the world. Our core values: We are a team of great people. We over-deliver and exceed expectations. We innovate to create value and evolve to be better. We do the right thing. We stand for honesty and integrity. We are passionate about who we are, focused on our markets, and committed to excel. https://www.straightarrow.com.ph/about-us

Staff: 51-200

DA: 30

Type: Private

Founded: 2010

We help businesses of all sizes build and scale their teams remotely. Whether you need one seat or 1000, we're here to help. Putting your business in our hands promises world-class expertise that drives your business growth and productivity, all for a fraction of the cost.

Staff: 1,000

DA: 5

Type: Private

Founded: 2020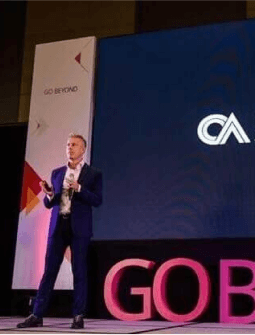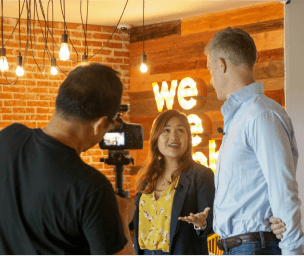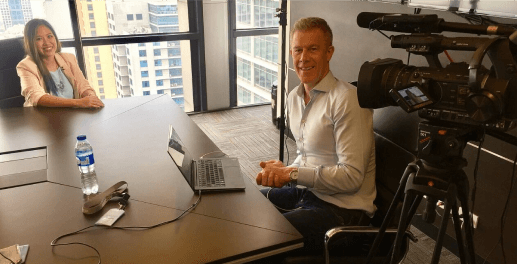 About OA
Outsource Accelerator is the trusted source of independent information, advisory and expert implementation of Business Process Outsourcing (BPO).
The #1 outsourcing authority
Outsource Accelerator offers the world's leading aggregator marketplace for outsourcing. It specifically provides the conduit between world-leading outsourcing suppliers and the businesses – clients – across the globe.
The Outsource Accelerator website has over 5,000 articles, 350+ podcast episodes, and a comprehensive directory with 3,000+ BPO companies… all designed to make it easier for clients to learn about – and engage with – outsourcing.
About Derek Gallimore
Derek Gallimore has been in business for 20 years, outsourcing for over eight years, and has been living in Manila (the heart of global outsourcing) since 2014. Derek is the founder and CEO of Outsource Accelerator, and is regarded as a leading expert on all things outsourcing.