Outsourcing
directory
The world's most complete directory of global outsourcing firms.
At Trust The Process we have helped many businesses to be more self-sufficient, benefitting from their three-pronged solution of systemising, automation, and delegation as they offer the following services: OUTSOURCING - Hiring skilled staff offshore for Marketing, Sales, Customer Service, Admin, Operations and Finance means you can grow your business at a fraction of the cost of local staff. Some of our Outsourcing most common roles are: - General Administration - Appointment Setting for Sales - Social Media Assistant - Telesales - Customer Service Administrator - CRM Manager ONBOARDING CRM PLATFORMS - Generate better leads, convert more deals and provide a world-class customer experience! As your HubSpot solutions and Active Campaign partner, we bring your business to the next level by bringing your entire marketing, sales and service journey into one platform. Discover our unique methodology and learn how to manage your customers' journey in one place. - HubSpot - Active Campaign

Staff: unlimited

DA: 13

Type: private

Founded: 2019

Formed in 2005, Six Eleven Global Teleservices is a pioneer in the BPO industry, proudly considered as one of the first Filipino-owned solution-oriented contact center designed to provide quality services in sales, marketing, and customer support.  With over 3000 competent employees, all strategically placed within the well-developed techno hubs in the Southern Philippines, Davao City, and General Santos City, we are a BPO company built ready to handle dynamic clients around the globe. Six Eleven delivers excellent inbound and outbound services and takes pride in the ability to achieve focused scalability, house an elite team of specialists attaining expert management on all scales, and flexible staff to provide tailor-fit operations for your business, without hurting your budget while maximizing efficiency. We make sure your vision is done right. Six Eleven provides quality service the first time, every time.

Staff: 3500

DA: 5

Type: public

Founded: 2006

Connext helps companies build custom, dedicated support teams in the Philippines. Our leading recruiting, management support, and employee retention has made us the premier outsourcing provider for businesses looking for a white glove outsourcing solution.

Staff: 1000

DA: 3.9

Type: Private

Founded: 2014

Welcome to Analytix Solutions! Today, businesses of all sizes are faced with a competitive environment that is constantly changing. Companies that possess the agility to react to those market conditions on an ongoing basis and successfully navigate through any unanticipated obstacles are better positioned for long-term success. Analytix Solutions helps companies tackle these challenges by empowering business owners to confidently make informed decisions that will positively impact their company's profitability. We are a single-source provider of integrated solutions across multiple functional areas and disciplines. Through a combination of cross-disciplinary expertise, technological aptitude, and deep domain experience, we provide our clients with efficient systems and processes, reliable data, and industry insights to help propel their businesses to the next level.

Staff: 1000+

DA: 29

Type: public

Founded: 2006

Airdesk is a leading CX outsourcing provider nearshore for fast-growing companies. We are seasoned operators from some of the largest BPOs globally with offices distributed across Florida, New York, Honduras, and Mexico. We have a diverse team made up of BPO veterans with experience of working with companies as large as Amazon, Virgin Group, and T-Mobile to small to medium size fast-growing companies. Our founders come from the BPO world, venture capital, and consumer companies. We're based in Altia Smart City in Honduras, which is rated the worlds best infrastructure for BPOs (see the video link below!). Feel free to reach out and let's collaborate to build an extension of your company.

Staff: 500 - 1,000

DA: 10

Type:

Founded: 2021

Agility Staffing Solutions is your partner in profit. As a multidisciplinary professional services firm specializing in outsourced staffing, our core competency of providing efficient, experienced, and cost-effective professional personnel gives our clients the leverage to operate and compete with a significantly lower overhead than using in-country staffing. We power businesses with improved productivity, optimized workflow, and increased profit margins through intelligent solutions to staffing concerns. Working directly with our founders with extensive Philippines-based outsourcing experience, we assure you that your success is our success.

Staff:

DA:

Type: private

Founded: 2013

123Employee was founded in 2006 to meet the needs of small and medium-sized businesses. Since then we have grown to a team of hundreds of virtual assistants. We set out to create a company that would make outsourcing affordable to all businesses, while offering a high level of on-going training for our employees and clients. We create opportunities for Filipinos while helping businesses all over the globe increase productivity and lower expenses. We provide business process outsourcing, or BPO, specializing in online and offline marketing, customer service and virtual assistant services from our 3 outsourcing centers. Our company features fully redundant voice and data, enterprise grade network infrastructure, redundant generators and all of the features of a larger provider, without the high costs. 123Employee is the premier outsourcing center in the Philippines.

Staff: 3500-3700

DA: 37

Type: Private

Founded: 2006

Boomering is the top-rated, state-of-the-art, bespoke BPO located in Clark Free Port Zone, Pampanga, Philippines. We provide highly proficient full-time professionals at competitive rates allowing you to work on your business instead of in it. Our processes are commitment-free until you choose your new remote team member and completely transparent at all times. Let us help take your business to the next level by accessing our modern facilities and infrastructure while allowing you to build a fully customized profitable team.

Staff: 300-350

DA: 3.7

Type: Private

Founded: 2007

Our mission is to provide top-notch services and assistance to help businesses attract and build long-term relationships with potential customers. We provide a comprehensive set of services that allow you to concentrate on your core business while handling the non-essentials. Our team specializes in everything from Lead Generation to Contact Centre to eCommerce Management. We work with big clients like Airtel, Disney+ Hotstar, and L&T, and we've also supplemented young, energetic startups like We360.ai, Khetifresh, and others. We Win is considered one of the best B2B third-party customer service providers as we bring over 20 years of experience delivering spot-on quality services. Being central India's first publicly listed company in 2017 under NSE, we take great pride in becoming the world's largest non-grievance customer service provider. Whether you are a startup or an established SME, We Win can put you on the map and become a catalyst for your company's growth.

Staff: 3500

DA:

Type: public

Founded:

At MMCY Tech, we pride ourselves on radical transparency. As trusted experts in building remote teams, we are deeply invested in our clients' success.

Staff: 500-1000

DA: 16

Type:

Founded: 1997

A global leader in BPO and optimizing the customer experience lifecycle, HGS is helping make its clients more competitive every day. HGS combines technology-powered services in automation, analytics and digital with domain expertise focusing on back-office processing, contact centers and HRO solutions to deliver transformational impact to clients. Part of the multi-billion dollar conglomerate Hinduja Group, HGS takes a true "globally local" approach, with over 20,000 employees in seven countries.

Staff: 10,000+

DA: 49

Type: public

Founded:

Get a free independent quote from verified outsourcing suppliers

700+ BPO suppliers. Just 2 minutes to complete

Offshore Business Processing never settles for anything less than the best. We are conditioned to deliver optimum BPO solutions. This passion drives us to constantly search for: First-rate technology Outstanding professionals Guaranteed BPO solutions OBP is an independent BPO Australian company with a global reach. Its Management Team is composed of BPO professionals who are skilled in designing tailor-fit solutions for your offshoring work needs. We believe in nurturing long-term and sustainable relationships with our clients through the following innovative practices: Measurable and sustainable business results Customized service from strategy to execution Use of entrepreneurial and independent strategies for a better work plan

Staff: 1,000

DA: 26

Type: public

Founded: 2013

We think PANDR should be the dictionary term for where great people, processes and technology meet in the middle. Too long has outsourcing and offshoring been associated with bland and boring companies. We bring a new vision to our space. One that is progressive and reflects the conditions needed in a modern-day workforce to produce the happiest and most effective employees (our A-team players!) for our clients. That's the PANDR difference, and we will never compromise this for profits.

Staff: 500

DA:

Type: private

Founded: 2018

Sourcefit is a Business Process Outsourcing company based in Manila, Philippines focused on providing Custom Offshore Staffing Solutions.

Staff: 501-1,000

DA: 18

Type: Private

Founded: 2006

Hello! We are iQor For our clients, customers, employees, and communities where we work and live, iQor creates meaningful connections by employing people with heart and technology with purpose. Our partners entrust us with their most precious relationships and look for us to share the same passion and enthusiasm for the brand as they do. This is the best part of our job. While we have our own culture and identity, we welcome our partners' cultures into our lives and share the same experiences to ensure the promise and quality they have come to expect from iQor are present within each interaction. At iQor, our culture starts with making people smile. Nurturing: We are focused on the employee experience and provide our team members a path forward to help them achieve their dreams. Our Virtual iQor University provides team members access to help them learn and grow. Formal and rigorous programs like our Scholars program offer a challenging and rewarding path to management. We work hard to provide each team member the right mentorship and support structure to guide and support them on their journey. Motivating: We know that employees are investing their time with us. We take this to heart and ensure that we create the right environment and tools to help energize and motivate our amazing employees. We built iQor Recognize to provide a virtual platform to recognize accomplishments but never miss a milestone and say thank you. Transparent: Every corner of iQor is focused on you. One of the more unique aspects of iQor is a real-time performance dashboard that each senior leadership team member has on desktop and mobile. No matter where they are, they can drill down into programs and see what is happening. Visibility into the business is not a secret. Our leadership team makes it a point of staying connected to you. We are open, honest, celebrate our successes, and address opportunities head-on, together as one team. Curious: A large number of our employees were born with a phone, app, or in the cloud. Times have changed, and so have we. Our focus is on keeping you ahead of what is next. Our digital CX services deliver amazing employee and customer experiences, discover new ways to enhance the customer journey and deliver on customer preferences for how they choose to interact and support your brand. Partners find our inquisitive nature helpful and thought-provoking in pursuit of their business goals.

Staff: Private Company

DA: 48

Type: Private

Founded: 1998

Through our three global delivery centers in Metro Manila in the Philippines, Eclaro provides dedicated IT and business professionals. Our customized engagement model enables our clients to boost productivity and lower costs while maintaining operational control.

Staff: 501-1,000

DA: 21

Type: private

Founded: 1999

Wing Assistant is a product-driven managed B2B marketplace matching entrepreneurs and business teams with top-notch remote talent to make delegating recurring work efficient, easy, and secure. Wing Assistant is a managed platform connecting executives with vetted remote talent, freeing up their time for strategic, high-level work. Their assistants take over necessary yet tedious tasks in e-commerce, marketing, sales, real estate, and more. This eliminates a number of employer pain points like paying overhead and hiring for vacancies. You can even automate entire business workflows, without any coding, and with real humans to do the work!

Staff: 1000

DA: 28

Type: Private

Founded: 23/01/2018

Remote Employee is a Western owned & operated business with over 50 years of combined business and outsourcing experience. We help businesses of all sizes reduce operating costs and improve productivity just by rethinking the way you find great talent. Our Mission is to give every size business the ability to easily connect to the global workforce. Giving our clients the means to grow and scale faster than traditional methods.

Staff: 500

DA:

Type: Private

Founded: 2020

Outsourcing Business Solution (OBS) is a reputable outsourcing company that offers a wide range of specialized services to global organizations. These services include, but are not limited to, accounting and bookkeeping, financial analysis and research, legal services, digital marketing services, data management services, insurance services, web development services, and administrative support services. The company provides a flexible approach to outsourcing, allowing clients to select specific aspects of their bookkeeping, accounting, digital marketing, and legal operations to outsource. The company works closely with client staff, CFOs, and CPAs to ensure that all accounting requirements are met and to provide excellent client care. OBS also has strict security measures in place, including a closed-down desktop function, to ensure the confidentiality and security of client data. In addition, OBS provides bookkeeping and accounting services that can be tailored to the specific needs of clients. The company has a team of experienced bookkeepers, staff accountants, and accounting managers based in the United States who are dedicated to providing the necessary support and expertise to help clients run their businesses effectively. The company's mission is to deliver outsourced solutions that assist organizations in achieving new heights of success. OBS is committed to delivering exceptional client care, providing specialized services and ensuring the security and confidentiality of client data.

Staff: 2500

DA:

Type: private

Founded: 2020

MVP Asia Pacific is a leading offshore company among BPOs based in the Philippines. With over 500 remote staff located in central Clark, our team caters to almost every business need. We've proven to help our clients grow by providing top-of-the-line staff for a variety of areas, rich and long-lasting partnerships with your MVP employees and the primary benefit being, on average, MVP Asia Pacific can save your company 75% on overhead costs. MVP can scale your organisation quickly & cost-effectively with a dedicated remote staff member. Connect with us today to learn more about our offers!

Staff: 201-500

DA: 12

Type: Private

Founded: 2017

Prescribe Digital™ is a wholly-owned division of InventAsia Limited, a Hong Kong-based company also operating in The UK, Ireland, Australia, New Zealand and The Philippines. It is accredited to ISO 9001 (Quality) and ISO 27001 (Information Security Management System). With 20 years' experience across the healthcare sector, Prescribe Digital™'s e-health solutions have helped healthcare organizations streamline workflows, reduce turnaround times, and meet operational targets. From eliminating typing backlogs to providing a 360°, end-to-end documentation solution, Prescribe Digital™ enables clinicians to unlock the benefits of technology including efficiency savings and game-changing improvements to documentation and patient workflows. Public and private healthcare sectors may benefit from the range of services we offer as stated below: Premium Medical Transcription - The "gold-standard" in Medical Transcription as referred to by many of our clients. Audit Trail Assist™ - The ultimate tool in the management of clinician instructions. Prescribe Plus+™ - Virtual typing and e-document processing resources. eDoc V10™ - A "plug and play" clinical document management application. Prescribe Digital Mobile Healthcare App™ - For "on-the-go" healthcare professionals. eDoc V11 – A complete end-to-end digital dictation and document management solution which can fully integrate with existing clinical systems.

Staff:

DA:

Type:

Founded:

Outsourced is a leading Business Process Outsourcing (BPO) in the Philippines providing premium offshore staffing and remote staff outsourcing to companies worldwide. With over 10 years experience and 500 staff dedicated to over 200 international clients, we specialize in providing professionals of the highest standards who continue to exceed our client's expectations. We help our clients scale their businesses by delivering custom built dedicated remote teams combined with our ISO certified quality systems and information security, and backed by our award-winning 24/7 service and support. Our state-of-the-art offices are based in Manila, Pampanga and Cebu and we also deliver home-based remote staff located all over the Philippines.

Staff: 500+

DA: 24

Type: Public

Founded: 2012

Virtual Latinos is the first platform focused on connecting entrepreneurs, teams and agencies from the US, Canada and the world with virtual assistants and virtual professionals from Latin America. With clients in the United States, Canada, and others across the global Virtual Latinos provides time management solutions that help clients focus on business growth. The team at Virtual Latinos is built by highly professional college graduates who are skilled in administration, sales, marketing, bookkeeping, and a variety of other services. Each client is paired with a bilingual professional prepared to deliver quality solutions.

Staff: 150

DA: 20

Type: Private

Founded: 2018

Hello I am Nathan Muniz the owner of 247SECRETARY.COM. I started this outsourcing call center to provide customer service to my own collection of businesses based in the USA. I enjoyed putting together my own call center so much I have decided to put together teams for other businesses to utilize.

Staff: 300

DA:

Type: private

Founded: 2019

GoTeam, formerly GO Virtual Assistants (GO-VA) Inc. is a registered Australian-Filipino owned company growing in the heart of Cebu City, as well as a growing number of key cities in the Philippines. Our HQ is situated in an IT complex with modern facilities, although since March 2020, more than 70% of our team members have been working from home. Our enhanced operations and streamlined services provide scalable opportunities that spell sustainability, growth, and success for any business venture. As your global team members, GoTeam's goal is to create winnable games and strategies across all the work that we do, knowing that your success is our long-term fulfillment. We help Australian, NZ, US, and UK businesses increase revenue, reduce costs, and scale through outsourced offshoring. This also creates for us the opportunity to be a catalyst for people to exceed.

Staff:

DA: 17

Type: public

Founded: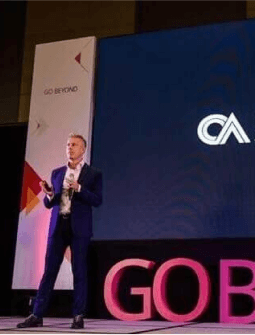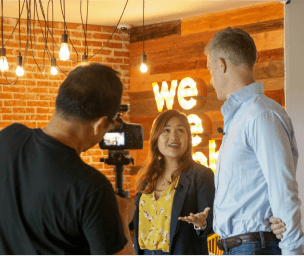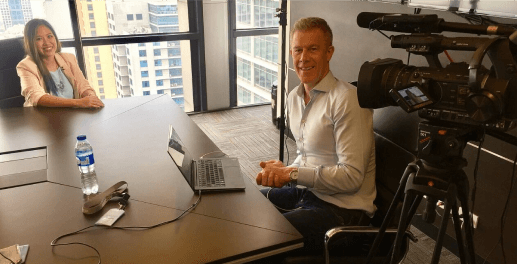 About OA
Outsource Accelerator is the trusted source of independent information, advisory and expert implementation of Business Process Outsourcing (BPO).
The #1 outsourcing authority
Outsource Accelerator offers the world's leading aggregator marketplace for outsourcing. It specifically provides the conduit between world-leading outsourcing suppliers and the businesses – clients – across the globe.
The Outsource Accelerator website has over 5,000 articles, 350+ podcast episodes, and a comprehensive directory with 3,000+ BPO companies… all designed to make it easier for clients to learn about – and engage with – outsourcing.
About Derek Gallimore
Derek Gallimore has been in business for 20 years, outsourcing for over eight years, and has been living in Manila (the heart of global outsourcing) since 2014. Derek is the founder and CEO of Outsource Accelerator, and is regarded as a leading expert on all things outsourcing.