The energy and utility industry has long been offshoring oil and natural gas to the Middle East and other countries. With the venture of research on offshore wind energy, offshore energy is expected to develop within the next few years.
Aside from this, outsourcing manpower services also expects an increase in popularity with the rise of apps and websites that offer on-call utility services. Businesses can now avail of professional services, too, through hiring outsourced electrical engineers.
Offshore energy
Efforts are continuously made to further develop offshore energy. Oil and gas, for instance, are commonly offshored to the Middle East and some parts of South America. Based on a 2018 report, from 2000 to 2018 alone, natural gas output from offshore fields has increased by 50%
Currently, the US government has been funding research and development efforts to study and develop the first offshore wind farm. This is to gather more wind energy than its land-based counterparts.
Offshore energy will still go a long way. With this, small businesses involved can already outsource other tasks to help them focus on the development of their companies.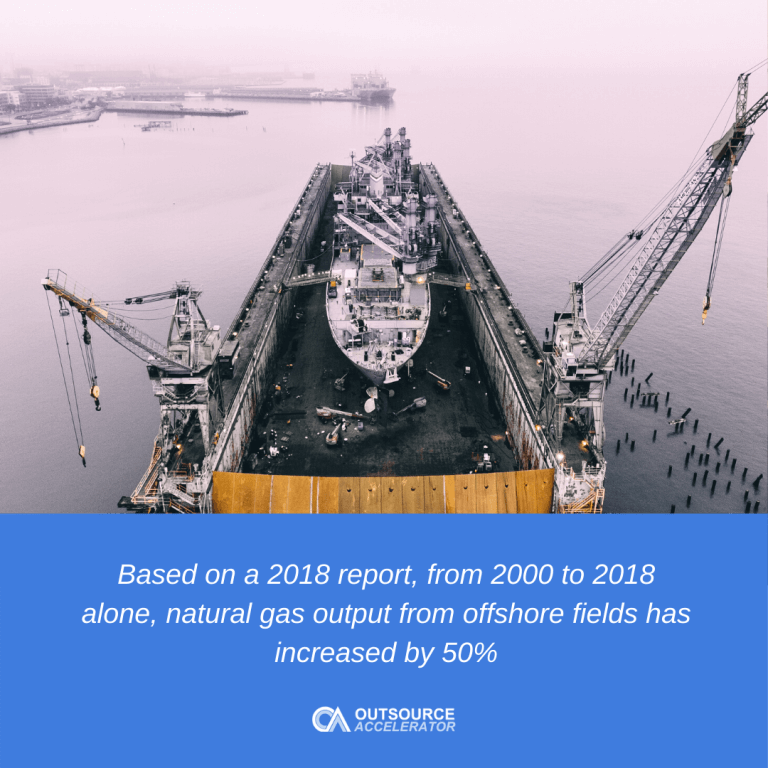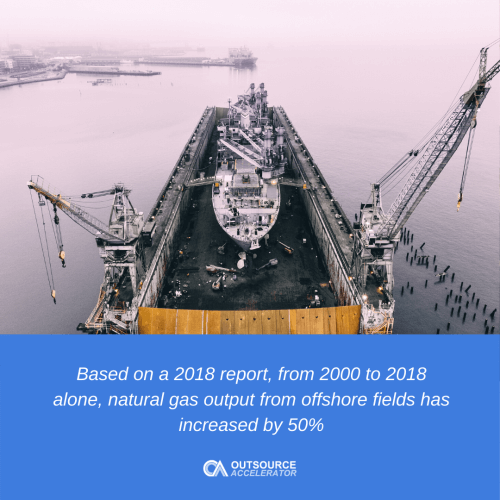 Oil & gas accounting
Profits from oil and gas may vary depending on the accounting method the business will use. Outsourcing accounting tasks help the business owner understand what method they can use to increase their profitability. It also helps them ease the burden of handling accounting efforts since they have an expert to manage it for them.
Manpower outsourcing services
Businesses involved in utilities, meanwhile, also take advantage of outsourcing administrative, layout, and design tasks to a virtual assistant or a business process outsourcing company.
Whether it is for home renovation, building layout, or appliance repair, businesses can assure that their clients and manpower get professional services from their outsourced teams.
Outsource electrical
Actual set up of electrical services can't be outsourced. However, some aspects of it such as design, layout, and engineering can be.
Electrical design
An outsourced electrical design team is responsible for setting the layout of infrastructure. They coordinate with an electrical engineer and visualise how a plan turns out in reality through blueprints and CAD designs.
Electrical engineering
Electrical engineers, meanwhile, will plan the entire layout and strategic placements of electrical wires and pipelines in a building. They set the placements according to the industry standards to prevent issues such as faulty wirings and placements.
HVAC outsourcing
Businesses involved in HVAC maintenance can outsource manpower services that specialise with:
HVAC engineering and layout design
Businesses can hire a freelance layout designer to create visual plans for heat and ventilation. The engineer, meanwhile, will look for strategies in putting up ventilation based on its advised height of placement.
HVAC maintenance
Businesses involved in HVAC cleaning, repair, and maintenance can also hire an outsourced team based in a specific location. They can then contract this team in case a client calls for maintenance and repair of their air conditioner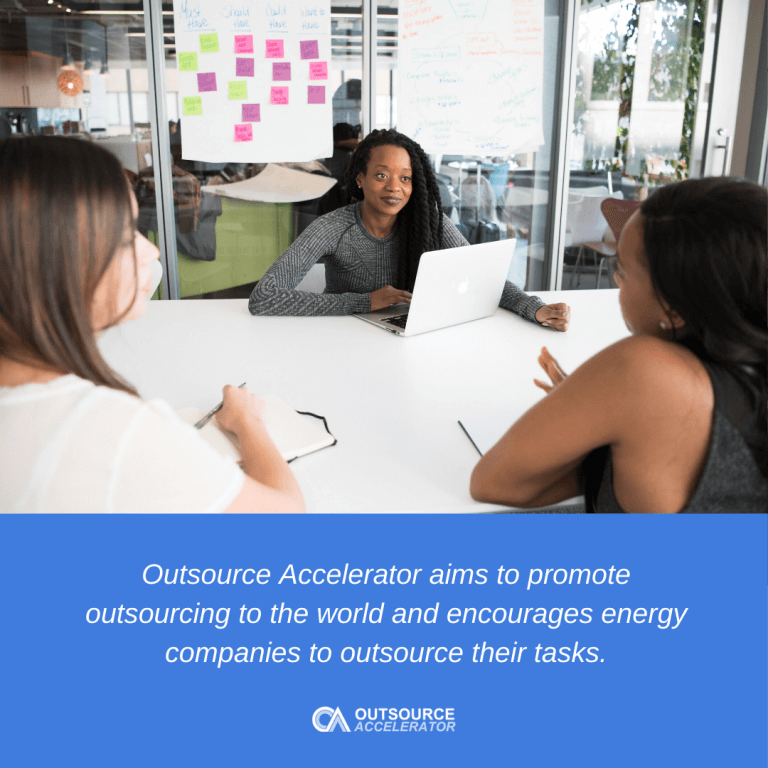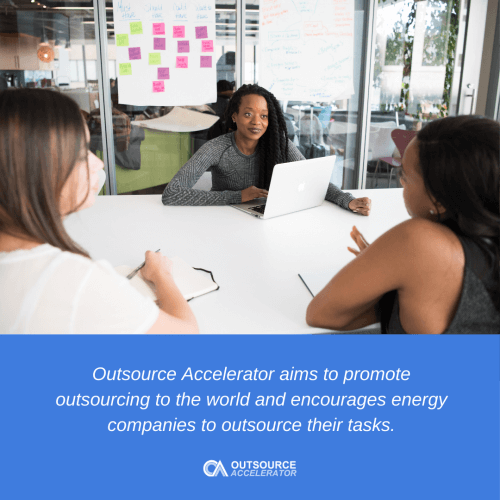 Schedule management
Hiring a virtual assistant helps them to manage the schedules of their on-call utilities to avoid mix up and confusion with scheduling.
Invoice preparation
Aside from balancing the finances of the company, a bookkeeper can prepare invoices for their clients and file taxes to avoid penalties and delays.
Appointment and billing reminder
Outbound call centres can also help them remind their clients about billings and appointments with the clients. They can also make changes in the appointments whenever the client wants to.
Outsourcing companies
India and the Philippines, two of the most popular outsourcing countries, produce the best professionals and talents for energy and utility management. In hiring an outsourced team, businesses can get high-quality service at a fraction of local employment. BPO companies in these countries also have proper compliances and recognitions as proof of their great service. To learn more, check out the Top 40 BPO companies guide.