Connect with the outsourcing experts
Save 70% on staff costs whilst driving quality & growth. Talk to an expert and see how business process outsourcing can transform your business.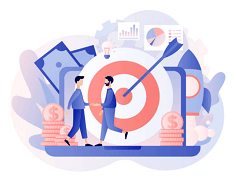 Get 3 Free Quotes
Free Independent quote
700+ leading suppliers
Unrivalled expertise
Learn more about quote

Lisa
Business Consultant
How many staff to outsource?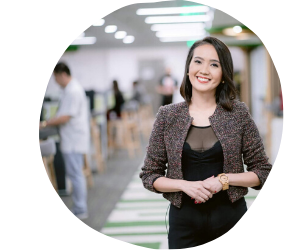 How businesses are rebuilding and growing their revenues - while saving 70% on costs
A record number of businesses are turning to offshore staffing solutions to help them slash costs, adapt and rebuild their businesses as they navigate the current climate. They're businesses of all types, big and small, city and town locations, and from almost every sector. Below is an outline of how outsourcing can help you do this.
Get 3 free quotes from over 700 verified suppliers
FREE SERVICE | HASSLE FREE | OBLIGATION FREE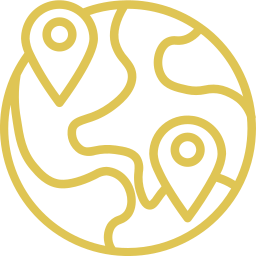 700+ suppliers
We connect you to the most suited of our 700+ BPO suppliers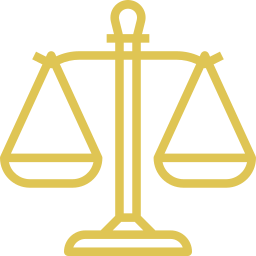 Independent
A completely independent, transparent and fair process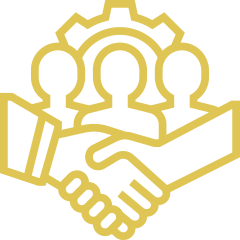 Tailored
The process ensures you're connected the best suppliers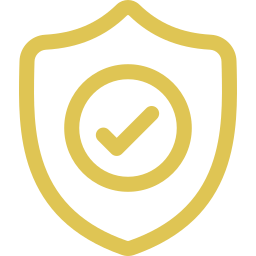 Obligation free
It's a completely free service, and completely obligation free
Prices start at $6/hr all-in
The all-in price includes A Grade facilities, hardware, internet, HR compliance, government contributions and health insurance for the staff, and account management - and of course, the salary.
6 reasons why you should outsource
1. Save up to 70% on staffing costs

This cannot be overstated – Offshore staffing can save you serious money! you can slash costs, Whilst still maintaining a workforce who can operate, and grow your business. Cash is king right now, and offshore staffing allows you to save 50%-80% on your all-in staffing costs.
2. Work-From-Home & remote enabled

The world has had to quickly adapt to the new WFH environment. The outsourcing industry typically works from centralised offices, but it is fully WFH enabled and optimised. The Coronavirus has shown the world that there are alternatives to traditional local-staffing in-office solutions. Remote, outsourced and offshore teams are a powerful alternative.
3. Instant teams - auxiliary & core roles

Build the teams you need quickly, efficiently and cost-effectively. Offshore staffing allows you to build either your core team of staff (operations), or auxiliary support teams (customer support, logistics).
4. Flexible & scalable workforce

Offshore staffing can provide a flexible scalable workforce, quickly. There is less employment regulation, and you can have the people you need for the time that you require. You can avoid all of your local employment red-tape and bureaucracy. You can focus on your core business while the staff are taken care of.
5. Affordable external expertise

Draw on the experience of the BPO industry to help get your processes set up quickly and running efficiently. Outsourcing is not just about low-level back office support roles. You can access the expertise you require to guide your business through the challenging times. Sales, marketing, technical, and leadership roles are available.
6. Highly qualified dedicated people

The Philippines has a population of 110m people. There are 650,000 university graduates every year. English is the primary language of the country, and they are a catholic culture. The current generation of Filipinos grow up using Netflix, Youtube, Twitter and learning from the same online resources as their US/UK, Australasian counterparts. They are highly culturally aligned.

Manila, the country's capital, is a modern sophisticated city. The outsourcing industry has created enormous wealth and opportunity and created a dynamic city full of world-class skyscrapers and business districts. A good salary in the Philipines of USD500 per month, so there is an incredible opportunity for a win-win solution.
Proven outsourcing solutions for your business
Outsource Accelerator offers you a full range of independent outsourcing advisory and integration services. We are not a traditional outsourcing supplier, which is what makes us independent – and unique. Our core products make it easier than ever to explore, integrate and optimize outsourcing in your business.
FULL-TIME DEDICATED
STAFFING & FACILITIES
Simple pricing structure, all inclusive of the ff.
COMPLETE STAFFING
Dedicated full-time staffing
Highly qualified & professionalised workforce
Recruited specific to job description
Excellent English & cultural alignment
Vetting, training & onboarding
FULL SALARY, TAXES & BENEFITS
Gross basic salary, plus 13th month bonus (compulsory)
Government contributions (SSS,etc.) & Health insurance (inc. dependents)
FACILITIES
A-grade facilities in prime locations
Modern hardware, desk & equipment
Fast Internet, utilities & redundancy
Serviced office accessible 24x7*
ADMINISTRATION
Human resources, +/- recruitment services
Administration, corporate tax & compliance
IT support, security & redundancy
Company events & outings
BEST FOR
1-50 staff (agile, varied roles)
Hands-on team management
Varying day-to-day deliverables
Cost-effective staff augmentation
START NOW
compare
All of the 'dedicated staffing & facilities' PLUS
STRATEGIC ARCHITECTURE
Identifying facilities, location & outsourcing structure
Designing hierarchy, key roles & resources
Identifying the deliverables & key metrics
Process documentation & knowledge transfer
OPERATIONAL OVERSIGHT
Building the team & hierarchy
Defining the deliverables
Implementation & alignment
Alignment to HQ mission, objectives & culture
End-to-end setup & management
DELIVERABLE-BASED SOLUTIONS
KPI, targets & metrics
Process mapping
Operational management
Continuous improvement
RESULTS GUARANTEED
Ensuring best operational structure, prices, processes & results
BEST FOR
5-50++ staff (structured teams)
Clearly defined, delineated & mapped processes
Hands-off team management
Existing, stable roles & processes
START NOW
compare
BESPOKE ADVISORY EXPERTISE
Compatible with any outsourcing structure, supplier or model
ONGOING OUTSOURCING CONSULTATION & ADVISORY
Hands-on optimisation of suppliers, facilities, & strategy
Mitigating overall cost by saving on prices, improving terms & outperforming deliverables
Structural analysis, design & implementation
Operational oversight & management
CALIBRATED ASSISTANCE
Variable oversight & assistance
Light advisory, to complete solutions
From $0.50 to $2.00 ppph
PROVEN OUTSOURCING FRAMEWORK
Operational & strategic needs analysis
Engaging the right facilities & structure
Recruitment, training & skill development
Defining deliverables, mapping & metrics
Managing operations, inputs, processes & outputs
Exponential expansion of business
BEST FOR
Small-medium business owners & management
Businesses currently outsourcing
Businesses about to outsource
Avoiding outsourcing pitfalls
START NOW
compare
Average monthly outsourcing cost guide (USD)
The total cost varies depending on the role and experience level, as well as the BPO facility, service levels and quality.
Entry-level role
Employee salary
$400-$500pm
BPO facility & service
$500-850pm
TOTAL COST
$900-$1,350pm
Mid-level role
Employee salary
$700-$800pm
BPO facility & service
$500-850pm
TOTAL COST
$1,200-$1,650pm
Technical role
Employee salary
$950-$1,200pm
BPO facility & service
$500-850pm
TOTAL COST
$1,450-$2,250pm
Executive level
Employee salary
$1,800-$2,200pm
BPO facility & service
$500-850pm
TOTAL COST
$2,300-$3,050pm
Outsourcing salary comparison chart
All amounts are in U.S. dollars (USD$) per annum
| JOBS | PHILIPPINES | U.S. | U.K. | AUSTRALIA |
| --- | --- | --- | --- | --- |
| Accountant | $5,959 | $67,190 | $72,923 | $58,479 |
| Customer Service | $3,337 | $29,717 | $22,137 | $35,275 |
| Copy Writer | $4,767 | $56,600 | $52,088 | $62,653 |
| Graphic Artist | $3,883 | $46,658 | $38,668 | $37,596 |
| HR Manager | $9,506 | $78,007 | $46,669 | $66,518 |
| IT Representatives | $5,722 | $61,758 | $24,741 | $59,938 |
| Project Manager | $21,458 | $108,000 | $57,296 | $86,029 |
| Software Developer | $7,221 | $81,994 | $39,913 | $62,653 |
| Software Engineer | $8,333 | $109,087 | $44,459 | $62,653 |
| Technical Support | $4,638 | $36,924 | $35,225 | $38,232 |
| Team Leaders | $7,152 | $75,823 | $31,174 | $45,428 |
| Virtual Assistance | $2,285 | $42,240 | $39,066 | $31,797 |
Using a BPO supplier vs. agency vs. freelancer vs. Upwork
| | BPO Company | Agency | Freelancer | Upwork |
| --- | --- | --- | --- | --- |
| Best rates | ✔ | — | ✔ | ✔ |
| Quality control | ✔ | — | ✖ | — |
| Expand and scale | ✔ | — | ✖ | ✖ |
| Operational backup | ✔ | ✔ | ✖ | ✔ |
| Leadership team | ✔ | — | ✖ | ✖ |
| Trading and upskilling | ✔ | — | — | ✖ |
| Facilities and offices | ✔ | — | — | — |
Example roles for your business
You can find any skill you need for any role in any sector. If the work can be done in front of a computer, then it can be done offshore at an equal quality for 70% cheaper.
Back office

Data entry & processing

Data entry and processing is among the first processes to be successfully outsourced to offshore providers as the workflow processes are simple, performance is easy to measure, and cost savings are quickly evident. The process can include everything from data entry work, creating new databases to research and document management systems.

Customer support services

Call centres dominate the Filipino outsourcing industry with voice-based services accounting for more than 70% of BPO revenue. The Philippines is currently ranked #1 globally in offshore voice-based outsourcing services, and is considered the best source for proficient English language speakers with neutral accents and a strong familiarity with Western diction and figures of speech.

Customer support outsourcing with Outsource Accelerator allows you access to specialised knowledge of call centre operations for specific industries. We have a pool of highly-trained customer support professionals who can assist you with valuable insights and strategies that can only come from years of experience in the field.

Transcription services

Leveraging transcription services outsourcing has become a proven way for all types of organisations to manage costs, improve the balance sheet, and focus on core competencies. Outsourcing your transcription services with Outsource Accelerator not only relieves you of the responsibility of recruiting for transcription jobs; it also frees you from the hassle of maintaining and training a dedicated staff for that purpose.

HR & recruitment services

With over 80% of overhead costs going to human resources, your ability to recruit effectively and retain high-performing talent present a significant competitive advantage. If your business is rapidly growing, administrative tasks are increasing, or if you're not quite ready to hire a full-time HR team altogether, outsourcing some HR and recruitment functions might work for you. It allows you access to a talented pool of HR practitioners, all with relevant university degrees, experience and qualifications.

You also save on heavy recruiter fees typically charged by firms in the US or UK.
Finance & accounting

Qualified accountants

We only select skilled and knowledgeable Finance and Accounting personnel who are well–versed with industry best practices and are experienced in optimising key processes to better enhance your business's operational and financial agility. Here's what to expect from Outsource Accelerator accountants:

Fully trained English-speaking CPAs, ready to work in your timezone, and overseen by in-house qualified CPAs
Enterprise-level data protection provided by us in one of our secure offices or through our own office-grade security and performance technology, with 24/7 IT security and support
Accountants and Bookkeepers experienced in AU, US, UK or Canadian tax and business environments
With a network of Xero advisors and experts in MYOB, QuickBooks, Sage Handisoft, Xero and other major accounting tools and software
Up to 70% lower cost than comparable locally-based accountants and bookkeepers.
Outsource Accelerator hires highly qualified loan processors for you and they get the job done. Loan processing can get tedious and burdensome as they are the go-between the borrower and the lender. They negotiate the loan on behalf of the clients and handle the full cycle of loan processing from lodgment and tracking to settlement. Alongside, they provide general admin support including bank reconciliations and issuance of insurance documentation.
Payroll support personnel prepare and process payroll data of employees correctly and in timely manner by sourcing and consolidating information from timekeeping records. They file, maintain, and update payroll records including exemptions, resignations and transfers. They also ensure payroll policies are adhered to and that payroll issues or discrepancies are validated, reconciled and resolved.
Marketing & sales

Marketing associates

Marketing associates provide support to a wide range of marketing activities. They help in planning and executing initiatives required by your business. Your dedicated team is focused on initiating ideas, implementing strategies to create awareness, advocate and market your brand, and maintain database all the while remaining cost-efficient. Outsource Accelerator provides growth opportunities for marketing associates as their roles and functions are highly progressive.

Copywriters

Our highly-skilled copywriters work with you closely in building the brand of your business by providing you with well-written, fresh and a range of content types as you need it. Businesses rely on Outsource Accelerator's pool of writers who can readily write persuasive copy according to your desired brand style and requirement. They may also be assigned in creating and developing other marketing collaterals and publicity materials for your business.

Graphic designers

Graphic designers are responsible for layout designs and visual projects from conceptualisation to completion and ensure these are aligned with your requirements. Outsourcing graphic designers comes with several benefits including scalability of work, saving time, flexibility, gaining fresher perspectives for your visual brand presence and most importantly, keeping you engaged in building your target audience.

Media planners

We can provide you a roster of competent media planners who can negotiate with media vendors and manage media placements directed at your prospective or target audience. We source out the suitable media planner who is able in identifying media channels for your marketing and communication efforts. You can benefit from the experienced talents who are adept in using and analysing research data needed for advertising strategy.

Why companies need offshore telemarketing services

Telemarketing is a very effective way of reaching your target audience and generating sales. Outsourced telemarketing services are a cost-saving and cost-effective way to generate leads in bulk. With Outsource Accelerator's approach to recruiting top-grade telemarketers, you are assured of getting only exceptionally talented individuals who are experienced in inbound sales, inbound customer services, outbound sales and research, telemarketing sales and outbound lead generation.
IT, web dev & support

Web developers

Outsource Accelerator recruits skilled web developers to build and maintain any kind of website – getting you a reliable output while you save on costs. Our web developers use the latest technologies to give your website the optimum competitive edge.

Web developers are responsible for customising, coding and enhancing layouts, images and text of your website. They create unique user experience (UX) by utilising website building platforms. It is essential that you tap web developers with top-notch programming skills and extensive experience in web functions and standards and every domain.

Software developers

Business can tap Outsource Accelerator in recruiting and selecting able software developers. They are responsible for the design, installation, testing and maintenance of software systems.

Among the other core responsibilities of software developers include writing program codes and presenting and developing ideas for system improvements. Whether you need software developers for the design and analysis of new or existing software applications, offshore development is a viable solution that Outsource Accelerator can provide you.

Network administrators

Network administrators manage all hardware or software that server or system administrators install and configure. They keep the organisation's computer network up to date and running smoothly. If your company utilises multiple hardware and software platforms, you may opt to offshore network administrators to do this job. Network administrators manages the IT infrastructure daily. They also oversee and monitor the maintenance, repair or upgrade of the computer servers and network systems.

Database administrators

Database administrators plan and develop database. They maintain the overall integrity and performance of the company's databases and ensure that these are secured. They also work hand in hand with the IT project managers and programmers. Firms that are data-intensive like insurance and finance count on the reliability and competence of database administrators.

Technical support

The scope of roles of technical support can be vast and these require both hard skills and soft skills. Among their main responsibilities include configuring and installing computer systems. They also address technical problems, provide assistance, and diagnose hardware or software glitches and problems.

Game developers

Onshore game developers these days cost a lot as pay rates continue to get higher. Outsource Accelerator can access a pool of highly regarded offshore game developers whose pay rates are lower than their Western counterparts.

Offshore game developers are well-versed in programming languages and creating video games. They are heavily involved in the process of creation of prototypes and production of games from conceptualisation, designing, coding and programming, and testing. They also address and solve complex technical problems during game production and design review.
Staffing for any role, any sector
Outsourcing solutions for any business
Outsourcing can be integrated into any business type, sector, or role with equal success and benefit.
Prices start at $6/hr all-in
The all-in price includes A Grade facilities, hardware, internet, HR compliance, government contributions and health insurance for the staff, and account management - and of course, the salary.
Get independent outsourcing expertise
You can be assured that you get honest upfront advice on how you can successfully integrate outsourcing into your business, without obligation or spamming.
Simple, quick, safe & free
Complete the simple 2-minute quotation form and get:
a personalised price guide report
3 suggested suitable, verified, outsourcing service providers
access to a range of Source Services
It is completely free to use, completely confidential, and free of any obligation.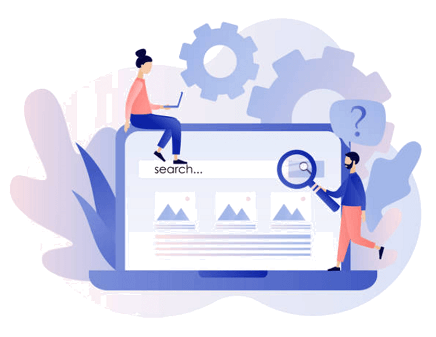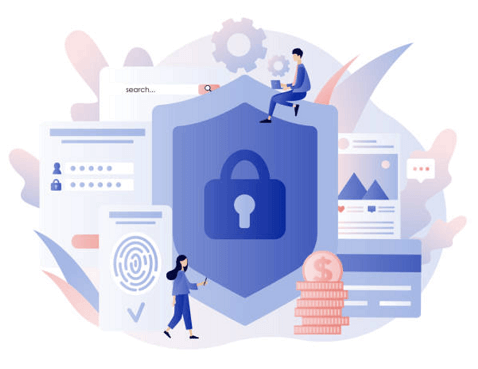 Your confidentiality assured
Your information will be kept strictly confidential. Your contact information will be shared solely and exclusively with the three selected (verified) outsourcing suppliers, with your approval.
You can provide as much or as little information as you wish. However, you will get better connections and results if you provide more detailed information.
Your information will not be shared with any other parties.
How we get paid
Outsource Accelerator is the world's leading outsourcing marketplace and advisory. We generate revenues from a wide range of services offered to the BPO community including listing fees from verified BPO partners, education and certification, advisory services, and client account management and implementations.
We do not sell your information to anyone. We do not share your information with any third parties - other than three verified BPO partners with which you have been matched. We do not charge any commissions or make any margins if you proceed with outsourcing.
Transparent and fair
The process is completely confidential for the client and transparent and fair for all parties. It is critical for our mission that we remain a trusted intermediary by both the clients and the outsourcing suppliers.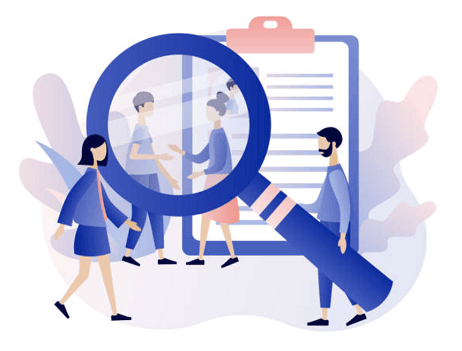 How offshore staffing can grow your business
More articles explaining how offshore staffing can transform your business.
article
The global economy is faltering - business has been forcibly shut down. We're now navigating through one of history's most…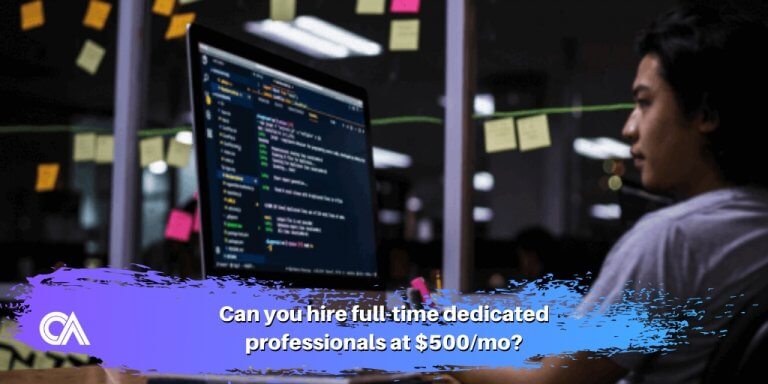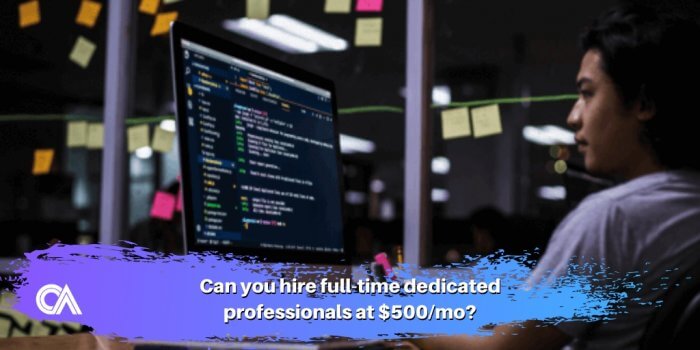 article
UPDATE: COVID-19 is forcing companies to review their traditional staffing options.  Read our dedicated COVID-19 articles here: COVID-19 Business Recovery…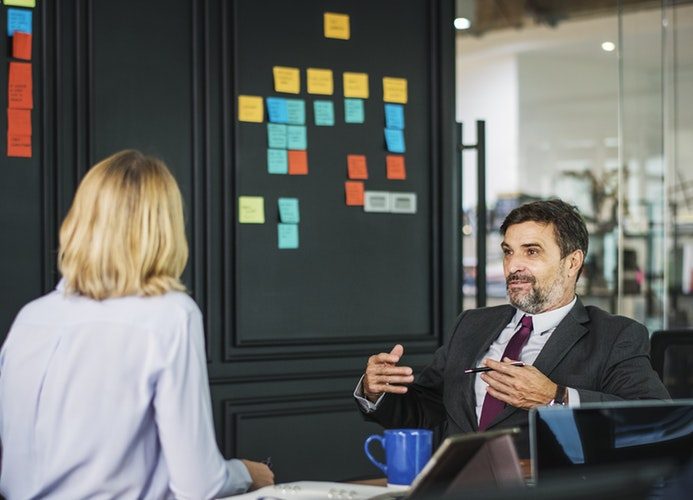 whitepaper
Abstract The push towards global connectivity and the worldwide expansion of the Internet, combined with the ongoing decline in the…