Healthcare is the biggest industry in the world. They are responsible for maintaining people's health and well-being. Over time, the demand for healthcare industries to provide better services increase. This comes with the rise of teleconsultation, medical apps, and the discovery of new cures for illnesses. Healthcare providers around the world are facing a great competition in improving their services and features.
These advancements can hurt the budget and resources of a company, whether small or large. Hiring additional local talents can be impractical and may limit them in offering the best services they have. This is why outsourcing in the healthcare industry is popular.
Healthcare outsourcing
Healthcare outsourcing has drastically increased and is still increasing. Experts in Market Watch expect the healthcare IT outsourcing industry to increase more than $67.5billion by 2024 due to the following factors:
Lack of in-house professionals
Operational costs
Integration of healthcare IT solutions
Improved quality of services
Outsourcing helps healthcare companies gain the following advantages:
Reduced critical mistakes
Reduced training and license cost
Expansion of practice offering
Increased productivity
Improves patient experience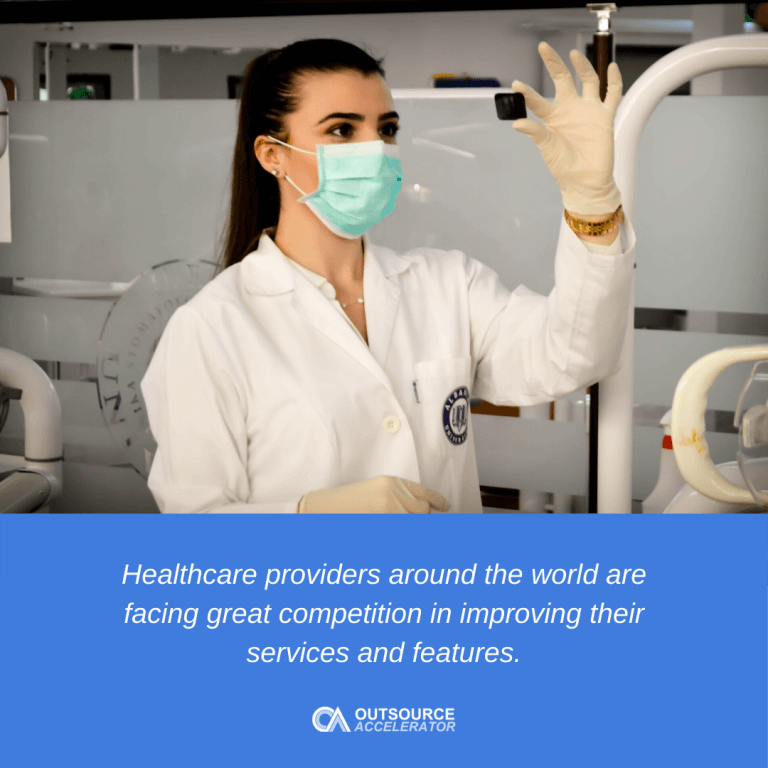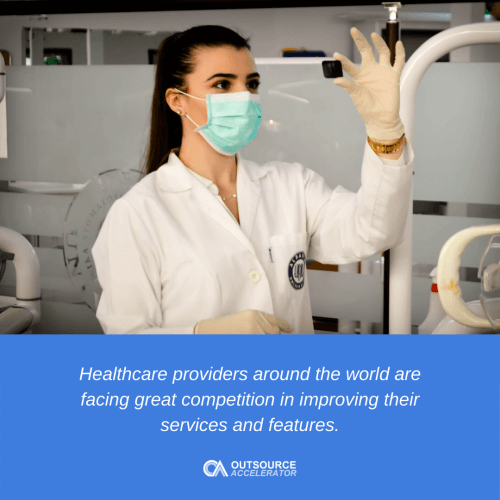 Companies that outsource
Large healthcare companies in the US started outsourcing even before it gained popularity in the early 2000s. Some of these companies are still providing great services to their clients and have reached an international market. These companies include:
CVS Health
CVS Health is a US-based healthcare company that owns CVS pharmacy and has a chain of clinics and retail pharmacies across the United States. They outsource different aspects of their company to different countries, mostly customer services to India and IT services to the Philippines.
Blue Cross Blue Shield
Blue Cross Blue Shield, meanwhile, is an insurance company with several branches across different states. Some of these, including in North Carolina, outsource their claims processing to India-based Thryve Digital and customer service to Accenture. In 2016, they also extended their operations with Convergys for claims processing.
Cigna
Cigna offers insurances, pharmaceutical services, and Medicare plans to its clients globally. Through outsourcing, they can reach their customers and extend their services to different countries. As a standard measure, they have a third-party management program to manage the welfare of their customers, members, and third-party companies and give them an equal level of service.
Outsourced services
Hospitals outsource their services so their medical professionals can focus on giving extensive care for the customers. Aside from IT services, they also hire virtual assistants to assist them in administrative roles. Here are the top services that healthcare companies outsource.
Medical billing
Aside from customer support, medical billing operations is one of the services healthcare companies outsource to countries like India and the Philippines. This helps them process and prepare their client's billing more accurately and avoid mistakes when processing.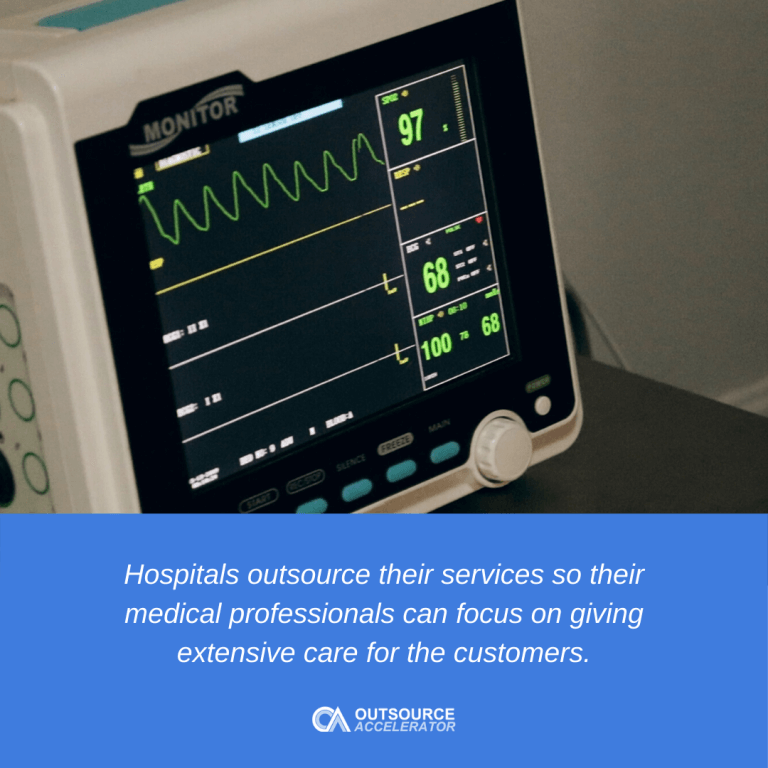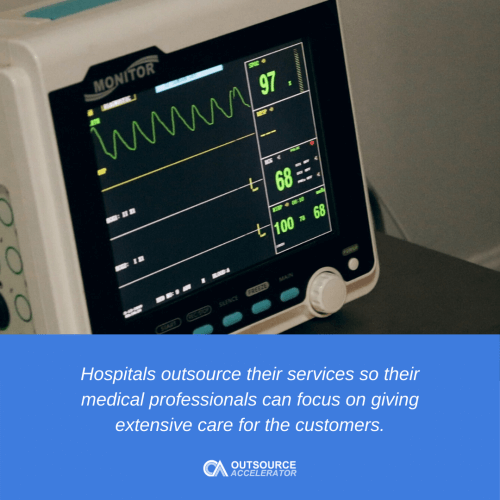 Transcription services
Outsourced transcriptionists are more experienced in interpreting and transcribing medical data from audio or video recordings. They can help accurately interpret data from triages, medical reports, and other medical documents that their clients need for presentations.
Claims processing
Claims processing is also a popular service to outsource to healthcare BPO companies. This can be helpful especially with companies receiving a high volume of claims every day. They can help screen the documents of each client to check their eligibility for receiving a claim.
Online reception
Healthcare companies also have to provide 24/7 extensive service, especially when an emergency happens to a customer. Online receptions and help desks are helpful with this, giving assistance and resolving customer concerns on behalf of the company.
Lead generation
To gain more sales, healthcare companies should attract potential customers, too. Outsourcing lead generation helps them to get to know their targeted audience in an area, create a campaign for them, and turn them into patrons.
Ways to outsource
There are a few ways healthcare companies can outsource their services: through hiring a freelancer or through business process outsourcing.
Freelance platforms
In hiring freelancers, companies need to make sure that the applicant is qualified to do the assigned tasks. Some roles, such as medical transcription and coding, need to be done by a licensed medical transcriptionist or professional. Most roles, meanwhile, do not require this.
Some of the popular freelance websites include: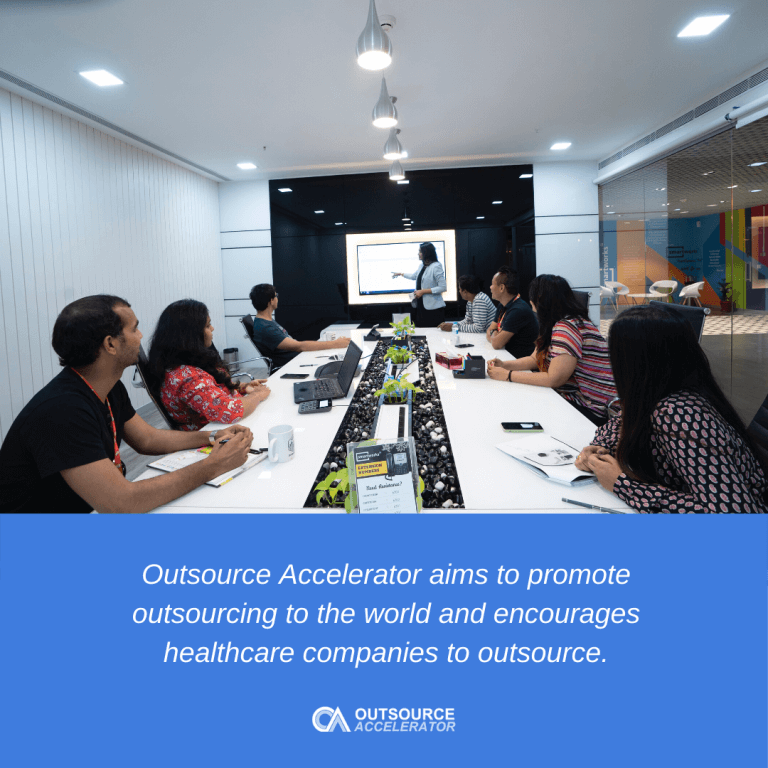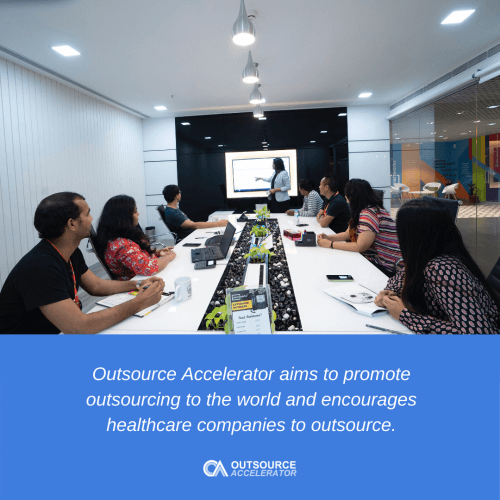 Outsourcing companies
BPO companies, meanwhile, provide everything required to operate an outsourced team. This includes infrastructures, office spaces, and certifications to ensure they follow proper processes. They also hire licensed and experienced professionals for the team. India and the Philippines, two of the most popular outsourcing countries, are the seat of IT and customer service. To learn more about it, check out the Top 40 BPO companies guide.