Top Indian BPO companies 2023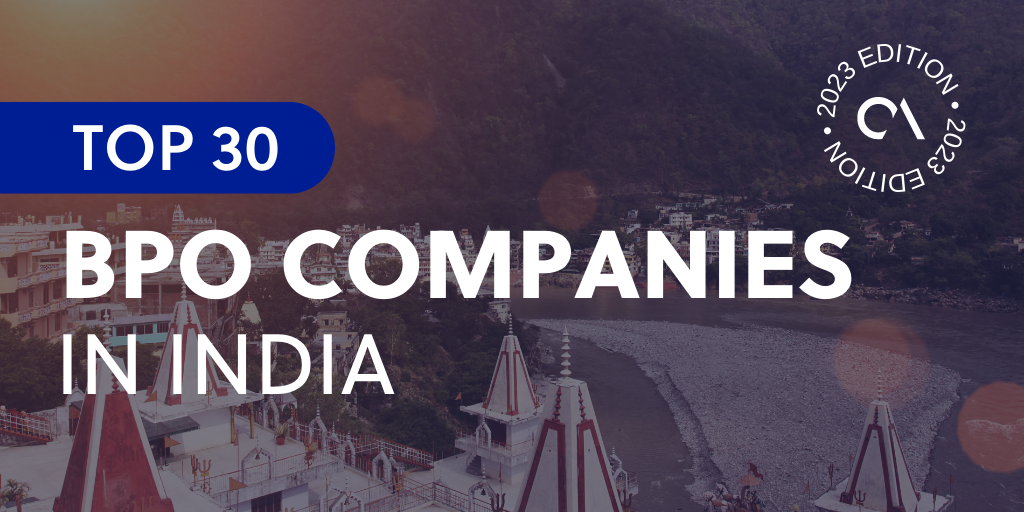 UPDATED: This is the Top 30 Indian BPO Outsourcing Companies for 2023. 
India has repeatedly proven itself as a force to be reckoned with when it comes to the business process outsourcing (BPO) industry. As affirmed by Tholons Top 50 Digital Nations and A. T. Kearney Global Services Location Index of 2019, India remains the leading country to outsource.
The government's full support to develop the information technology (IT) industry, as well as its people's high-ranking English proficiency (35th in the world) is the perfect combination for a successful BPO industry.
For a business process outsourcing (BPO) company to stand out and establish itself as a key player in a competitive and diverse market is a huge feat. Emerging as a top company in a sea of excellent and diverse competitors takes excellence, hard work, and proficient leadership.
Top 30 Indian BPO outsourcing companies
Top global outsourcing lists
Outsource Accelerator is the world's leading outsourcing marketplace and advisory. We list over 3,000 BPO firms located across the globe in our global directory, and we provide detailed information, price guides, and reviews.
Whether you're a solopreneur, SME owner, or corporate executive, we can help you find the most suitable outsourcing provider for your business.
Explore our outsourcing directory now. You may also check out our Top BPO Outsourcing lists per country here:
Complete BPO outsourcing directory
Outsource Accelerator provides the most comprehensive global outsourcing directory.  Explore the BPO outsourcing directory now. We have a comprehensive directory with 2,500 BPOs – including the world's leading BPOs and fledgling startups.  You can also read about the Top 40 BPO companies in the Philippines.

About the Indian BPO outsourcing industry
The Indian outsourcing industry began in the early 1990s and is now the largest outsourcing destination globally, directly employing about 5 million people.
The industry evolved as big corporations realized that they could source capable staff in lower-cost destinations to do non-core functions within their company.  The viability of the concept was catalyzed by improving IT technology and telephony as well as dropping costs of international data transfer.
India was an attractive outsourcing destination because of its grasp of the English language, its past association with the UK, its huge young population, and their rock-bottom salaries.
Originally, several global airlines began outsourcing their back-office work to India—and then IT companies followed.  The Indian outsourcing industry has since flourished as more and more businesses look toward a globalized workforce to fulfill their operational needs. Companies in every sector, from every country, and now every size and stature are all exploring outsourcing for their business.  India's BPO industry is now a major force behind its burgeoning economy.
Services offered by Indian BPO companies
The majority of Indian BPO companies are known for their top-of-the-line IT and development services. In fact, India is the go-to for software development and IT infrastructure outsourcing even today.
However, the top Indian BPOs listed below also provide a wide range of services including:
Customer service

Virtual assistant services

Accounting

Human resources

Design and creatives

Digital marketing, and 

Social media moderation
>>> Coronavirus (COVID-19) is forcing a lot of companies to review their traditional staffing, offshore, and Work-From-Home (WFH) options.  Outsourcing enables businesses to slash costs whilst at the same time maintain and rebuild their companies. Read our dedicated COVI-19 articles here: OVID-19 Business Recovery Action Plan
The top 30 outsourcing BPO companies – India


Genpact is a leading global professional services firm that started its humble beginnings in 1997 as a business unit within General Electric to being a publicly traded company ten years later. The firm runs some of the most complex business process operations primarily for Global Fortune 500 companies.
Genpact serves various industries such as commercial and consumer banking, consumer goods, energy, healthcare, industrial manufacturing, and retails.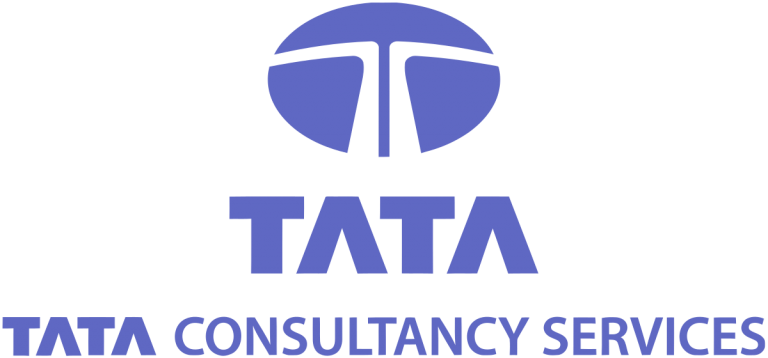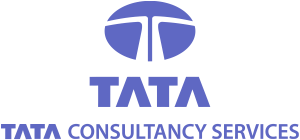 Indian multinational information technology (IT) service, consulting, and business solutions firm TCS is the largest Indian company by market capitalization. TCS, which became a publicly-listed company on August 25, 2004, offers a range of IT services, outsourcing and business solutions, and asset leveraged solutions.
TCS has clients around the world and operates under textiles and manufacturing conglomerate Tata Group.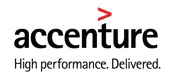 Accenture offers a wide range of services spanning strategy, consulting, digital, technology, and operations. Headquartered in Bengaluru, Accenture is among the largest employers in the IT sector in the country.
A leading global professional services company, India's Business Today recognized Accenture as one of the Best Companies to Work for 2020.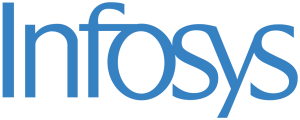 Infosys BPM provides end-to-end outsourcing services for clients across the globe. With more than 17 years of experience and 200 customers, the firm continues to be a leading BPO company in India.
Infosys firm takes pride in their expertise in the fields of customer service, human resources, digital interactive services, robotic process automation, and business transformation services, among others.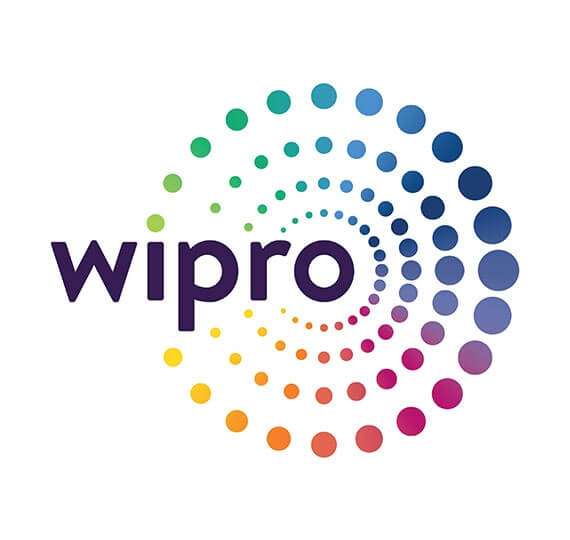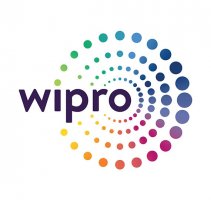 Wipro is a leading multinational corporation that provides information technology, consulting and business process services.
The firm was incorporated on December 29, 1945, initially as a manufacturer of vegetable and refined oils, then made its way to becoming the first software technology and services company in India to be ISO certified in February 2002.
Today, Wipro serves clients by utilizing its expertise in cognitive computing, hyper-automation, robotics, cloud, analytics, and emerging technologies.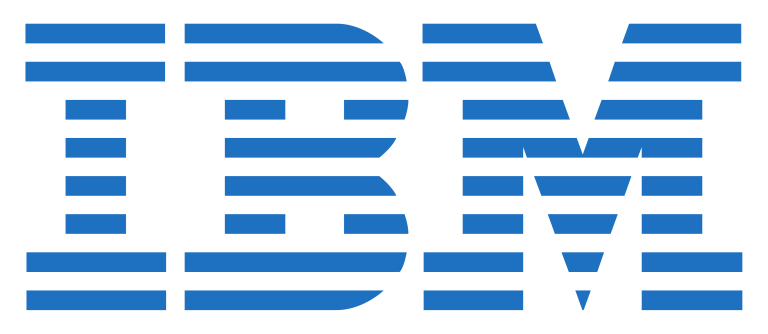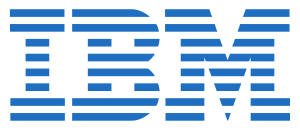 IBM is a large multinational company with operations in 170 countries including India. The company provides third-party risk management, real estate management, talent acquisition and development, and supplier sourcing and product procurement to its 35,000 clients.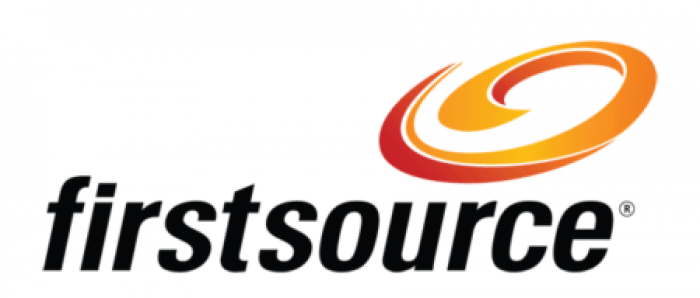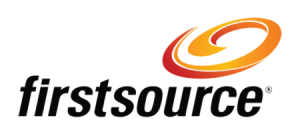 Firstsource Solutions is a top provider of customized Business Process Management (BPM) services in the banking and financial services, customer services, telecom and media, and healthcare sectors. Headquartered in Mumbai, the firm also has operations in the US, UK, and the Philippines.
Additionally, Firstsource Solutions recently received Gold and Silver Awards from the UK Complaint Handling Awards 2020.


Intelenet Global Services (formerly Serco Global Services) was the global BPO capability of Serco Group Plc, a leading provider of public services. 
Operated in nine countries across Europe, Asia, the Americas, and Australia, Intelenet specialized in IT and online services, travel, transport and hospitality, telecom and utilities, and banking and financial services.
The company was founded in 2000 in Mumbai and has undergone a few acquisitions. It was acquired by Blackstone and Serco Group from 2007 to 2017 and was then acquired by Teleperformance in 2018.

Maxicus is a trusted leader in a business process outsourcing company based in india. Having empowered with more than two decades of experience in enhancing the customer experience, boosting revenue growth, and facilitating end-to-end digital transformation for 40+ global brands and Fortune 500 companies.
Maxicus offers innovative solutions to clients such as customer lifecycle management, omnichannel customer support, phygital – Virtual shopping experience, tech support, back-office support, data annotation, and customer service automation.
They focus on delivering seamless customer engagement across all touchpoints and provide support in 10+ languages.
Key Features
 

Leverages a unique blend of human expertise and cutting-edge technology for superior customer experience with phygital.

Bring efficiency into your processes with edge computing, ML models, and apt human intervention.·      

Develops in-house digital platforms for virtual commerce, knowledge management, workforce productivity management, and e-surveillance monitoring.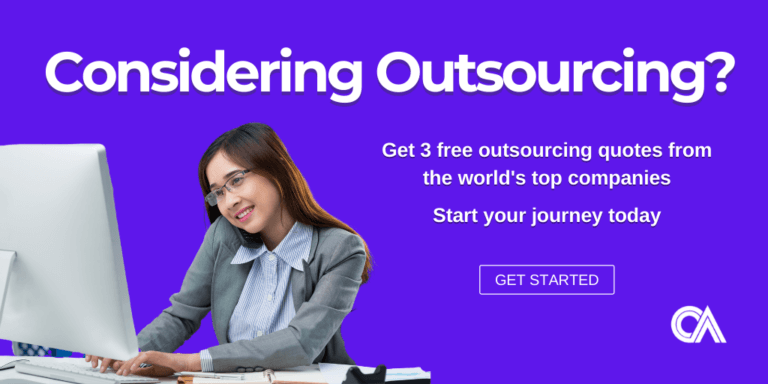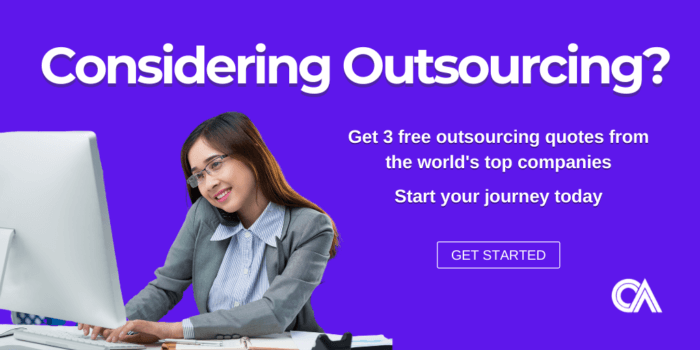 WNS Global is a business process management leader in India, with 18 centers across the country and more than 20,000 employees. The firm provides functional solutions in analytics, customer experience services, human resources, legal services, and more.
Further, the firm has a large presence in contact center, finance and accounting, research and analytics, credit/collections, transaction processing, and services across diverse industries, like healthcare, insurance, shipping and logistics, and life sciences.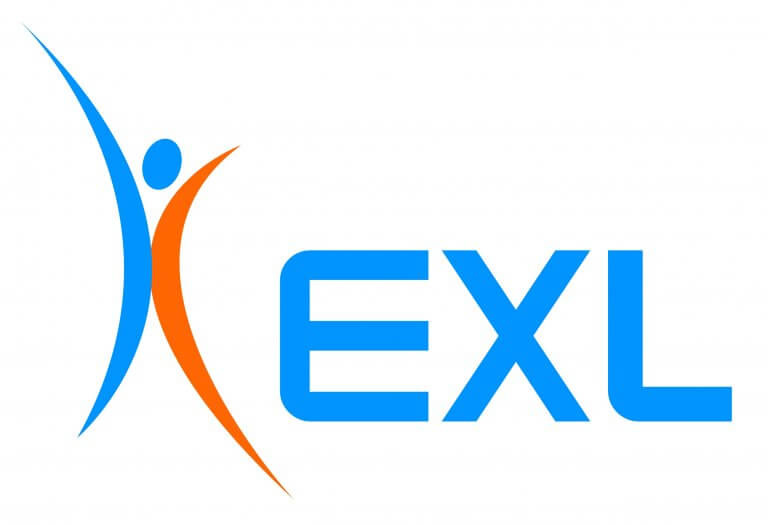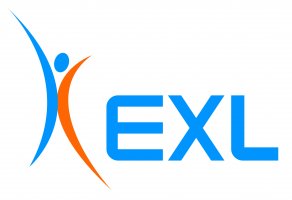 EXL Service is an American multinational professional services provider co-founded in 1999 by Vikram Talwar and Rohit Kapoor.
The firm provides expertise in analytics, operations management, and technology, and outsourcing services in the following areas: finance and accounting, legal processes, transactions, bill collections, and customer services.
Further, EXL Service India takes pride in what they call Digital Intelligence: "the all-important combination of digital and domain knowledge, human and technology, coming together to create breakthrough results."


HGS provides deep expertise in designing and implementing an effortless customer experience by combining technology-powered services in automation, analytics, and digital with domain expertise.
They focus on back-office processing, contact centers, and HRO solutions to deliver transformational impact to clients.
Apart from India, HGS also maintains operations in Canada, Jamaica, the Philippines, UAE, the UK, and the USA.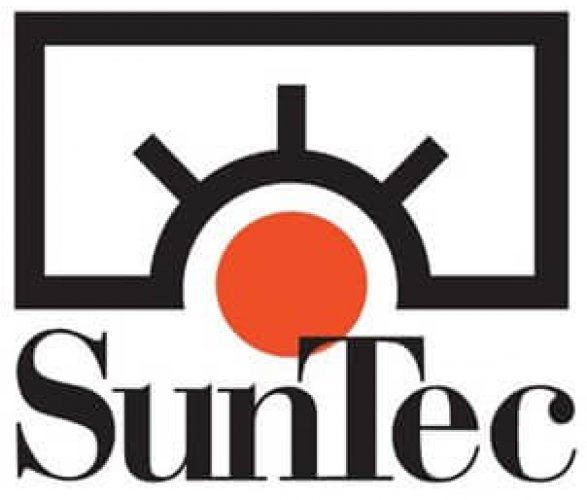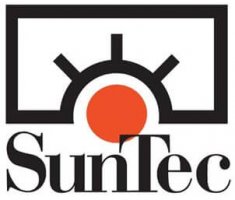 Suntec India is a leading multi-process IT outsourcing services provider in the country since 1999.
From data services and eCommerce to publishing, digital marketing, Suntec India's pool of 1,500 employees provides their client base of 7,800 organizations (including Fortune 500 brands) top-quality services.
Clutch recognized the company as a Global Leader in Data Entry Services in its annual global report in May 2020.


Established in 2011, Octopus Tech Solutions is one of India's top call center outsourcing firms with clients on a global scale. Claiming to be the "future of outsourcing," the firm specializes in providing web design, e-commerce,  voice support, and non-voice support services.
The firm has four offices across India and supports various industries such as the telecom, shipping, logistics, and fintech sectors.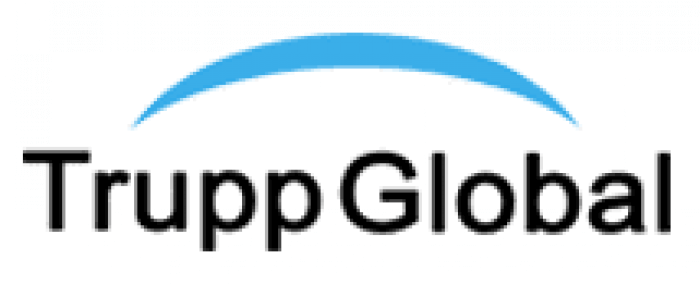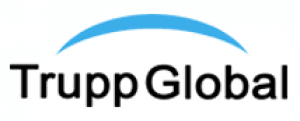 Trupp Global is your "one-stop ally" for all your business process outsourcing to software development needs.
The firm has only been in the business for more than six years, but has proven itself as a top Indian BPO company with a 95 percent customer retention rate, and has set itself apart from the competition through its expert workforce, customer service approach, and transparency.
Epicenter is a 21-year-old Technology & BPM organization that focuses on Process Improvement and Cost Reduction by using Innovative Technology & Data Driven approaches. The company provides services to its clients from multiple centers in India.
Epicenter collaborates with Fortune 500 companies across the globe, assisting them in transforming operations and building agility to drive better business outcomes.
The company has comprehensive experience in managing all tasks across the Customer Lifecycle, positioning itself as an undisputed partner of choice for contact center services worldwide.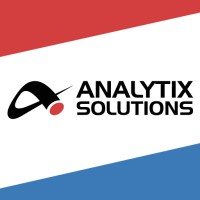 Analytix Solutions is a professional outsourcing organization in Woburn, Massachusetts. The company enjoys creating customer and partner loyalty by offering agile solutions and customized services. Analytix Solutions aims to provide one-stop technology-driven products that stimulate client growth and profitability. 
Since its inception in 2006, the firm has expanded from an accounting services provider and now has a global footprint in Information Technology and Healthcare solutions, amongst many other offerings.


Go4Customer is a leading call center outsourcing company that delivers innovative, performance-driven, and customer support solutions across diverse industries.
The firm, which was launched in March 2004, serves six Fortune 500 clients and operates in more than 20 languages. 
The firm provides a range of business process services, customer interactivity, and digital and social media marketing. Go4Customer claims to have "single-handedly shifted the fulcrum of market dynamics in its favor."


A1 Call Center is a CISCO-based outsourcing company and a full-service call center consulting group. The company made a small start in 2009 with 50 employees. Now, A1 Call Center employs 500 dedicated agents in Delhi.
The company is available 24/7/365 and provides offsite receptionist services, order-taking services, website receptionist services, and seminar registration services to businesses.


Salesify offers a fully integrated suite of data-related products, B2B marketing lead generation services, marketing support, and sales enablement services. The firm specializes in competitive intelligence, big data, contact discovery, and lead generation, content syndication, and marketing.
Over the past 13 years, Salesify has delivered quality demand generation services to thousands of customers, which include Microsoft, Sysmantec, CISCO, and Oracle.


Virtual Employee promises to take care of all your staffing solutions. The firm was established in August 2007 and has five branch offices in India and one in the UK.
Virtual Employee hires dedicated virtual employees from India in any domain or profession, ranging from IT, law, engineering, to SEO, content, and transcription. The firm promises low offshore costs with the flexibility of having your own in-house staff.

Outsource2India started as an idea by Ralph Budelman in the late '90s, became entrusted in 2002 to a group of entrepreneurs who founded Flatworld Solutions, then got incorporated as a legal entity across geographies in 2004. 
The firm can take care of your various business needs, like software development, healthcare BPO, creative design, and engineering and mortgage services. It also promises a smooth transition of all kinds of projects from their initiation to completion.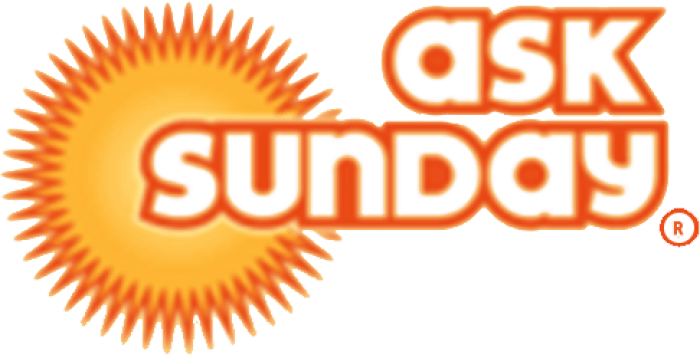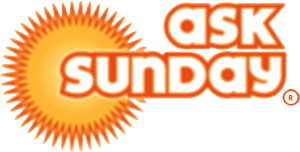 Ask Sunday provides their clients with award-winning virtual assistants (VAs) to help them with their projects, businesses, and other routine tasks. Their VAs can perform a range of tasks including outbound calling, data entry, customer service desk, travel planning, and web design.
As noted in the firm's LinkedIn business page, Ask Sunday has been ranked by TIME as the #2 Website of the year, featured in CNN, Wall Street Journal, TechCrunch, Financial Times, MSNBC, INC., Fast Company, USA Today, and more.


eLuminous has 17 years of IT experience against its competitors, in addition to its expertise in offering state-of-the-art business intelligence services, web development, mobile apps development, search engine optimization, and virtual assistance services.
The firm has its headquarters in Maharashtra and has served over 600 happy clients from 27 countries. The firm is a member of the Software Technology Parks of India (STPI) and has successfully served more than 30 industry segments.


Brickwork India was founded in 2005 by spouses Vivek and Sangeeta Kulkarni to provide the benefits of outsourcing available to individuals and small to mid-sized companies.
They pioneered the unique concept of Remote Executive Assistance (REATM), which gained instant worldwide recognition and media attention.
Fast forward to today, Brickwork has evolved into an admin, knowledge, and technical services provider to their diverse clients. In 2018, Brickwork received the "Great Place to Work®" certification from the Great Place To Work® Institute.


Acelerar is an ISO-certified company that provides tailored back-office solutions and virtual assistant services (writing, data entry, eCommerce, creative design, image editing, and list building) to global clients.
Armed with a 96 percent customer retention rate, the firm promises to keep clients satisfied by providing 99 per cent data accuracy, data security, on-time delivery, and 24/7 support.


Ossisto provides quick, easy, and cost-effective virtual assistance. With their dynamic team and collaborative approach, the firm ensures that your business' daily processes are managed efficiently by their tech-savvy admin assistants.
While the firm specializes in personal, business, IT, web design, web hosting, market research, and digital marketing, Ossisto also takes an interest in working with leaders in a wide variety of industries from top-level to any level for assisting them.


MyTasker started in 2012 with the aim of providing the highest quality services to its clients. The firm, now headquartered in Kolkata, provides administrative and accounting assistance, digital marketing expertise, and IT support services from their detail-oriented MyTasker executives.
The firm comprises a team of 100 professionals who are working under one roof. This means that your VA will be working with web designers and developers, content writers, SEO, and digital marketing strategists.
This will not only broaden your VA's knowledge but also add more values and skillsets to your business.


TaskVirtual is a relatively new company in the outsourcing industry. Founded in 2016, the firm offers virtual assistance, web design, social media marketing, web development, outsourcing, administrative support, HR outsourcing, online accounting, transcription, marketing strategy, and customer services.
The firm, which is headquartered in Kolkata, West Bengal, employs around 11 to 50 employees.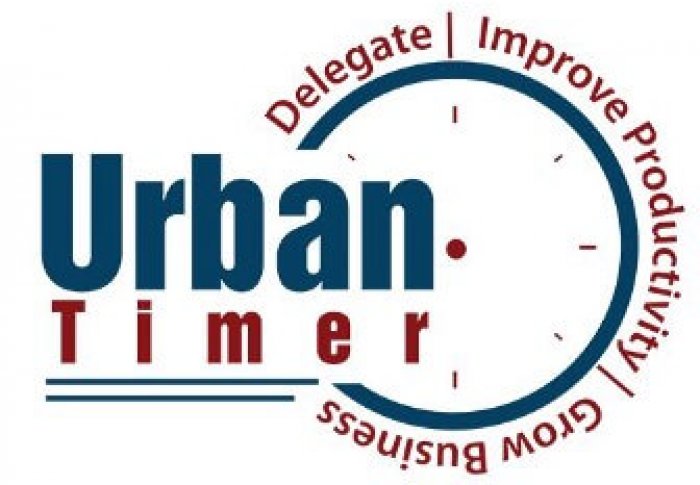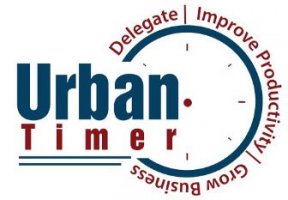 UrbanTimer is a VA company based in Kolkata. The firm, which believes that their expertise makes them "the best in the industry," offers administrative support, customer service, content writing, graphic design, project management, QuickBooks services, start-up assistance, and a variety of others.
UrbanTimer is the youngest BPO company on this list, having been founded in 2016. The company's young but they have served a growing number of travel and tours and property firms.
Are you in the top 30 Indian BPOs? Get in touch
Let us know your thoughts regarding our top 30 BPO outsourcing companies in India. If you have anything to share with us or if you have any questions, feel free to contact us at [email protected] and we'll be more than happy to help you. If you want to know more about Outsource Accelerator, just browse our website and services.
Want to learn more about outsourcing? Check out the Inside Outsourcing book and the Inside Outsourcing book review today!