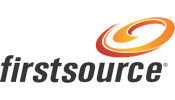 ---
---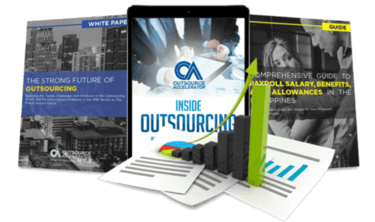 Outsource the right way, the first time
Get up to speed in outsourcing with this all-in-one tool kit
GET YOUR FREE TOOLKIT

PARTNER

PRO
UNVERIFIED
About Firstsource Solutions Limited
"Firstsource Solutions Limited is a global leading provider of Business process outsourcing services. Firstsource achieves results by transforming the clients business exponentially and delivering excellent customer experience. The company has a staff of over 24,000 globally.
Firstsource Solutions Limited offers its services in the following areas:
• Banking and financial services
• Healthcare
• Insurance
• Mortgages
• Telecommunication and media
In order to improve the efficiency of the client's business, Firstsource offers a roadmap for robotic process automation. The company also uses these tools to further enhance the business of the client.
• Analytics
• Commercial Finance outsourcing
• firstChat
• firstCustomer Intelligence
These tools are considered game changers as the clients that avail these tools are able to perform well in the highly competitive global market. The company is customer-centric and the staff of Firstsource are experts in the BPO industry and are trained to understand the needs of the customer and provide solutions that satisfy the short-term and long-term benefits of the customer.
Firstsource retains its position as a global provider by following these values:
• Agility
• Collaboration
• Excellence
• Innovation
• Integrity
• People-centric
Firstsource gives its clients the extra edge by improving customer experience, maximizing the revenue, transforming the business, optimizing the cost of operations and collections.
"