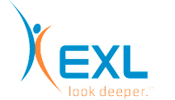 ---
---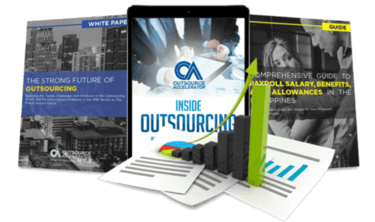 Outsource the right way, the first time
Get up to speed in outsourcing with this all-in-one tool kit
GET YOUR FREE TOOLKIT

PARTNER

PRO
UNVERIFIED
About EXL Service
"EXL Service is one of the world's premier outsourcing solutions. Providing the backbone to organizations in various sectors such as retail, insurance, banking, healthcare, transportation and logistics, the company has become a global powerhouse in the field of business process management.
First incorporated in 1999 in Delaware, the company started operations with its first delivery center being built in Noida, India in 2000. Since then, the company has had a meteoric rise in the industry, with over 25,000 employees globally. The Philippine division was started in the year 2008 to assist organizations based in East Asia and Asia Pacific region.
EXL Services provides a host of different services in the industry, with a focus on custom-made proprietary solutions that help organizations bring their financial systems to the 21st century, optimize accounting structures and add innovations to operational processes. In addition, the company focuses on consultancy, wherein the operational requirements and goals of the client is handled from the design and brainstorming stage, up to the complete tangible deliverables.
The cmpany's proprietary EXLERator Framework leverages the multitude of data and industry experience to deliver a world-class outsourcing platform that cannot be delivered by traditional outsourcing processes.
"