Definition
About outsourcing
Outsourcing is the process of leasing skilled resources from third-party providers. It usually involves availing of services or manufacturing of products. In effect, there's no employer-employee relationship between the availing company and the staff leased.
The employees' salary and benefits are paid by the outsourcing company and the client gets billed on a monthly basis. The amount charged is usually a computation of seat/management fee plus salary (passed-thru cost). Seat and management fee varies depending on the company and role being outsourced.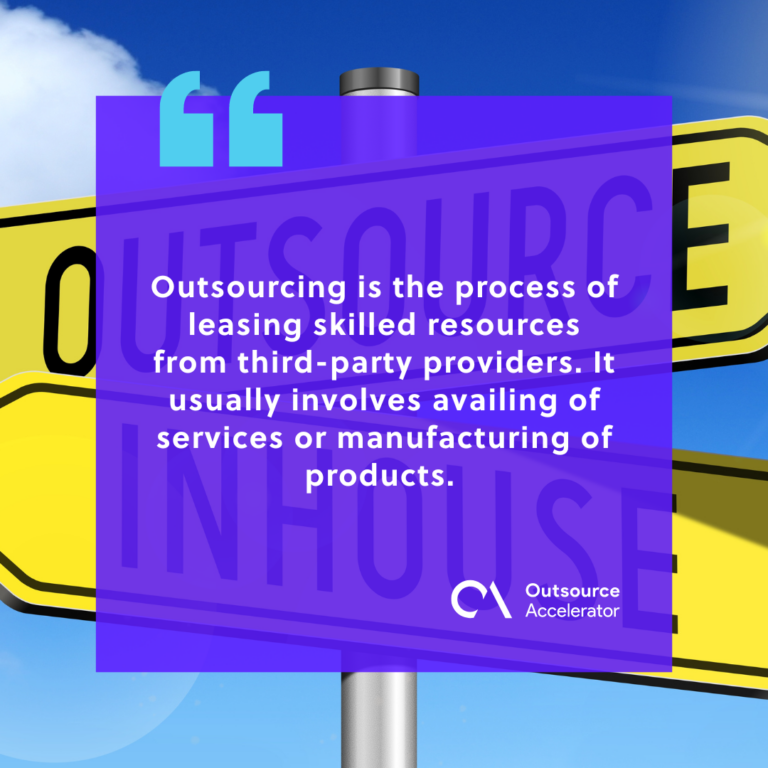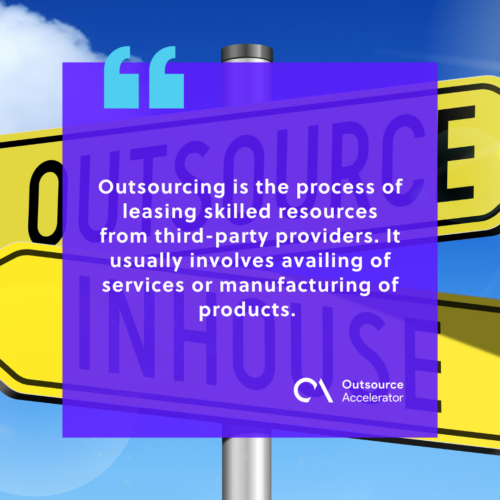 Outsourcing business
Outsourced roles are often back-office related jobs. These jobs don't require specialized knowledge or specific skills, primarily outsourcing refers to service-oriented ones such as customer support or email support. However, some outsourced position may require specialized skills that the service providers have mastered and developed.
Outsourcing brings a lot of advantages to businesses, primarily being the cost involved. When a business needs a new set of skills, hiring a new employee inhouse maybe more expensive than hiring someone from a service provider.
Outsource Accelerator specializes in helping small & medium-sized enterprises (SMEs), with 2-500 employees, typically based in the high-cost English-speaking world. We are the experts in transforming these businesses with outsourcing.