Definition
What is data entry?
Data entry is the process of typing information into a digital format with the use of a computer or electronic device. The term usually encompasses many jobs either done in the office or remotely. 
Most likely, data entry refers to data processors, typists, transcribers, data clerks, or coders. Data entry done remotely is quite different from office-based. 
Regardless of the manner of data entry, entering this job doesn't require any special skills. Knowledge of a computer, the ability to read and write the requested language, which is often in English, is enough to perform most data entry tasks.
Data entry jobs are often repetitive and time-consuming. However, a company can still organize its data, error-free with the help of outsourced data transcribers. 
The Philippines and other countries with low-cost rates are the leading providers of these jobs. Often, these data entry providers have in-house workers or freelance transcribers.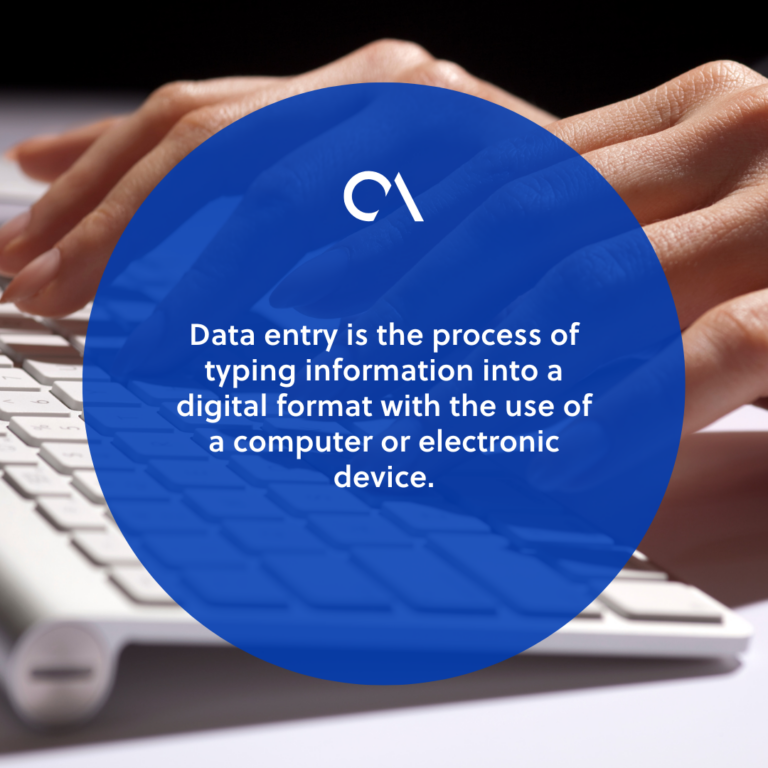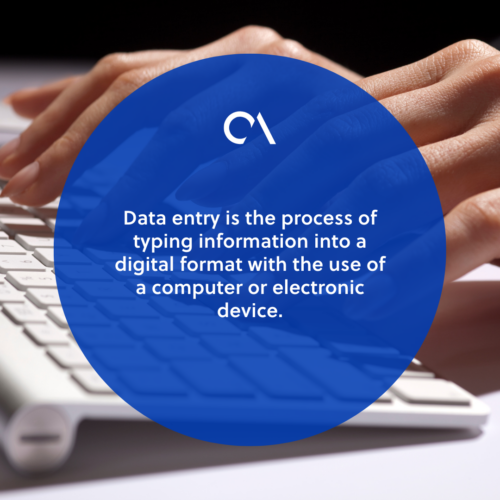 What does data entry consist of?
Data entry keeps all relevant business information in one place and in the right order for future reference. It improves employee efficiency and impacts the overall operations of a business.
A systematic database process into computer systems also ensures confidentiality, which is a major concern in every company. 
Compiling your information into one place allows you the option to give or restrict access to anyone who wants to view your company data.
Since having accurate data is the backbone of every business, data entry tasks require efficient and unique skills that enable companies to maintain up-to-date and accurate records from invoices to contracts. 
Outsourcing data entry
Outsource Accelerator provides you access to great data entry agents that you can outsource from the Philippines starting from $5 per hour, where you can save up to 70% on staffing costs. 
We have over 5,000 articles, 350+ podcast episodes, and a comprehensive directory with 2500 BPOs… all designed to make it easier for clients to learn about, and engage with customer service outsourcing.