Benefits of having an omnichannel customer service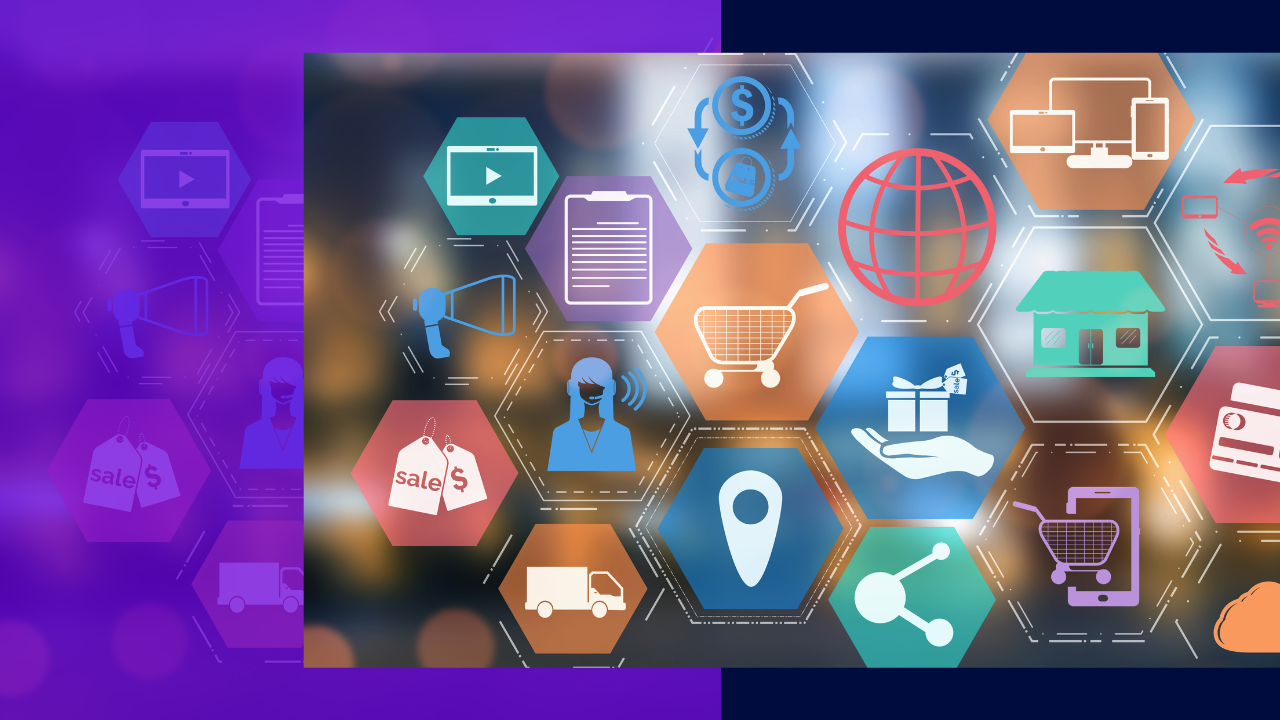 The presence of different channels and platforms that customers can use to shop highlights the demand for omnichannel customer service. It is a key strategy every business should consider adopting for their operations.
With omnichannel, your team could provide efficient customer support to your audiences across multiple channels. It would also help boost your customers' relationship with your brand.
Omnichannel service definition
Omnichannel customer service creates an integrated experience across every communication channel for clients to easily engage with your brand. It ensures your presence on any platform so customers can communicate with your agents anytime.
For example, a client can email you today with a query, then pick up the phone tomorrow to continue the conversation through your social media account without having to start from scratch.
The main goal of omnichannel service is to provide a consistent level of service that is not affected by the method used by the shopper.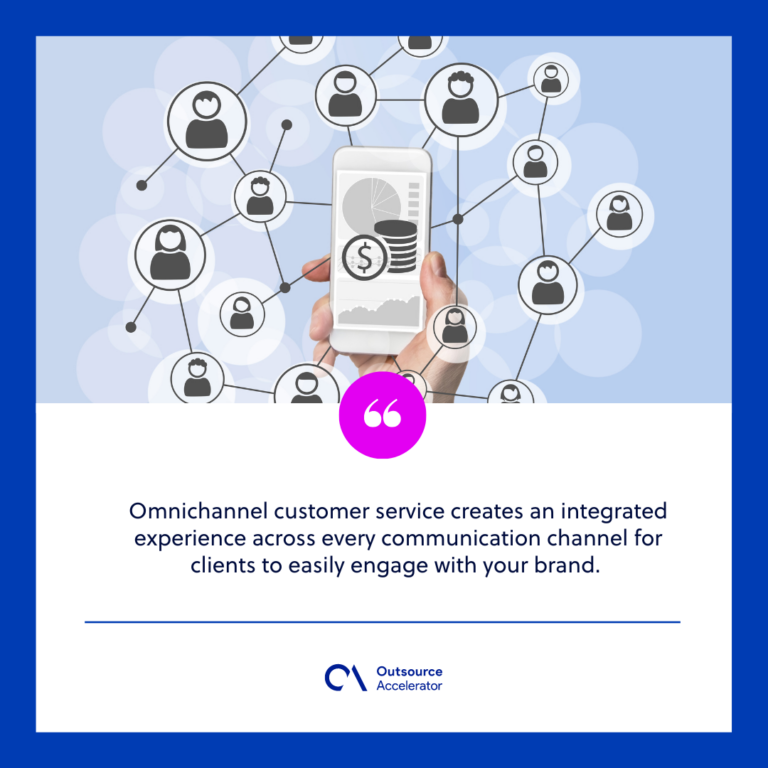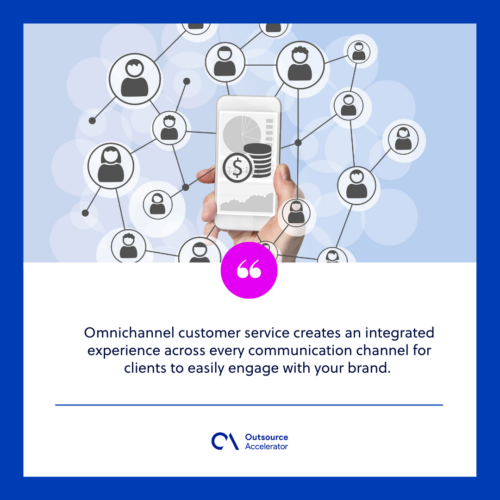 Omnichannel vs multichannel
Omnichannel service and multichannel are strategies that businesses can use to enhance their customer experience. Some people may get confused and find them similar but their key difference lies in one thing — integration.
In multichannel support, each channel is under its own unit. This results in limited communication and data sharing between platforms. Customers have to repeat their questions every time they reach out to an agent.
Meanwhile, omnichannel support allows shoppers the freedom to move between channels. It guarantees consistency so each conversation starts where the last ended. 
Even in these times, many businesses struggle to deliver an omnichannel type of service. This is because it needs a huge technological overhaul to share data between multiple channels. 
However, if done right, an omnichannel strategy can help maximize your organization's resources to contribute to the growth of your business.
Reasons to enforce omnichannel customer service
Accomplishing success in the industry has moved beyond how excellent your client support services are. It is now all about making every buyer's experience enjoyable with less inconvenience.
Here are some benefits your company can have by offering omnichannel customer service.
Improves business operations
An omnichannel service helps improve your business operations by allowing you to collect your client's data from any platform all at once. Because of this, you do not have to develop and enforce various strategies for every channel you offer.
This strategy also benefits your brand by presenting a better overview of your data inventory. It makes fulfilling orders through all your platforms easier, since everyone in the team has access and can view them at any time. 
Seamless client communication
By utilizing an omnichannel service, you can use different channels to seamlessly communicate with your potential and existing customers. This could help boost your company's following.
The presence of honest reviews and flexibility of social media platforms has made it one of the popular communication channels for customers. This is why it's essential to provide your customers with more options for engagement to improve the customer experience.
Personalized customer experience
With the omnichannel strategy, you can follow your customers' footprints and collect their data as they visit your webpage or social media channels. This gathered information will help you tend to their needs based on their preferences.
A personalized customer experience opens possibilities for meaningful engagement. This will help retain who values a brand that pays attention to their wants and needs.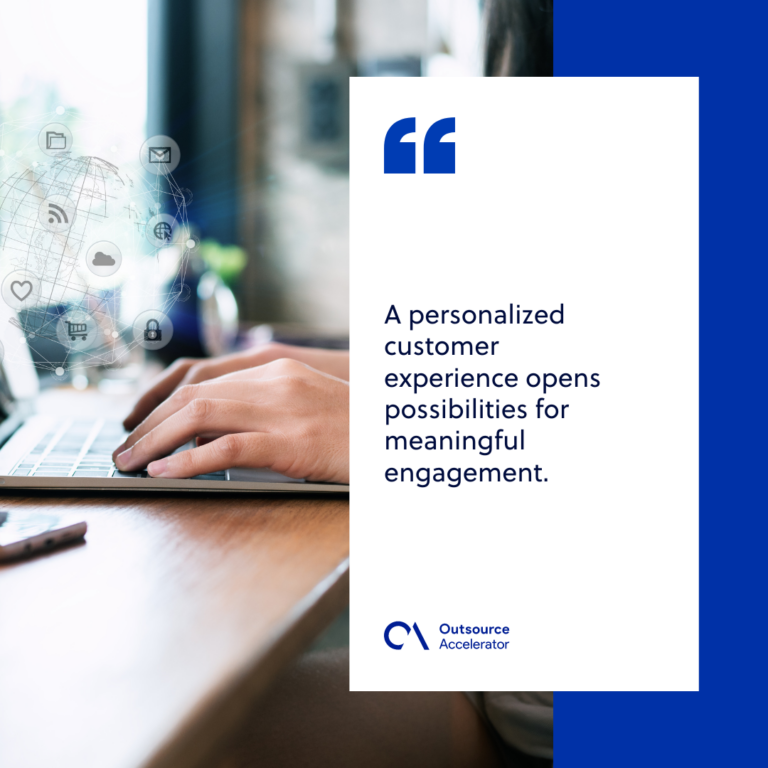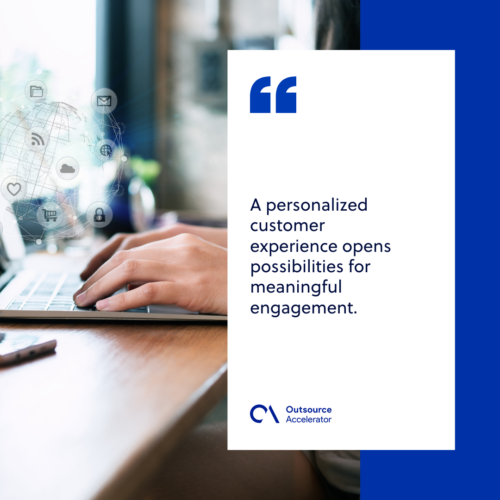 Improves teamwork 
Organizations usually have silos or departments that use different technology and processes. They create an entirely disconnected company culture.
An omnichannel approach develops a unified customer experience that sees all sections of a company collaborating. This enhances teamwork and allows establishments to deliver quality customer service across all channels.
Gain loyal customers
Clients are more likely to stay with a business that makes them feel valued. By using an omnichannel service, you are providing a way for your customers to engage with your brand happily at their convenience. 
An omnichannel service's main goal is to make the purchasing journey of every customer easier from start to finish. When difficulties in the shopping experience are smoothed, customers will stay with your brand. 
How can Support Services Group help you create an effective omnichannel customer service?
Support Services Group delivers extraordinary customer care for brands that prioritize customer satisfaction and loyalty. They offer customized omnichannel solutions for your company's technical support, customer care, e-commerce and retail, RMA management, and sales among others.   
With their expertise, SSG could provide your company the assistance it needs to build effective omnichannel customer service. 
Visit SSG's website now to explore their services.