Relevance of multi-channel support in today's digital age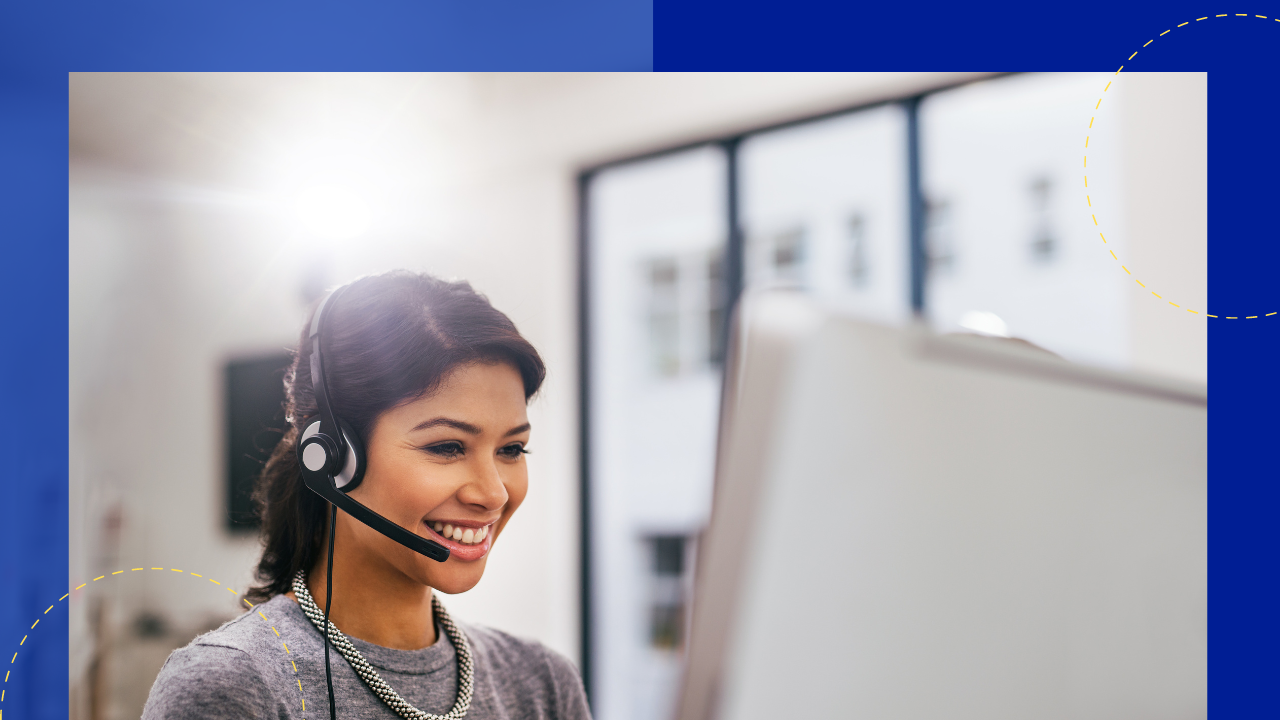 Today's modern era has also altered the people's demands and expectations towards a certain brand or business. 
Note that your customers' buying decisions will no longer depend on your products and services alone. Rather, the quality of your customer service will greatly impact how your patrons will choose the products and services they will avail of. 
Our digital age has made communication accessible to various tools and platforms. That being said, customers nowadays opt to reach out to brands whenever and wherever they intend to. 
According to a study led by Microsoft, digital consumers' attention span has been continuously decreasing by 88% every year. This is why it is a must for businesses to offer multi-channel support in terms of customer services.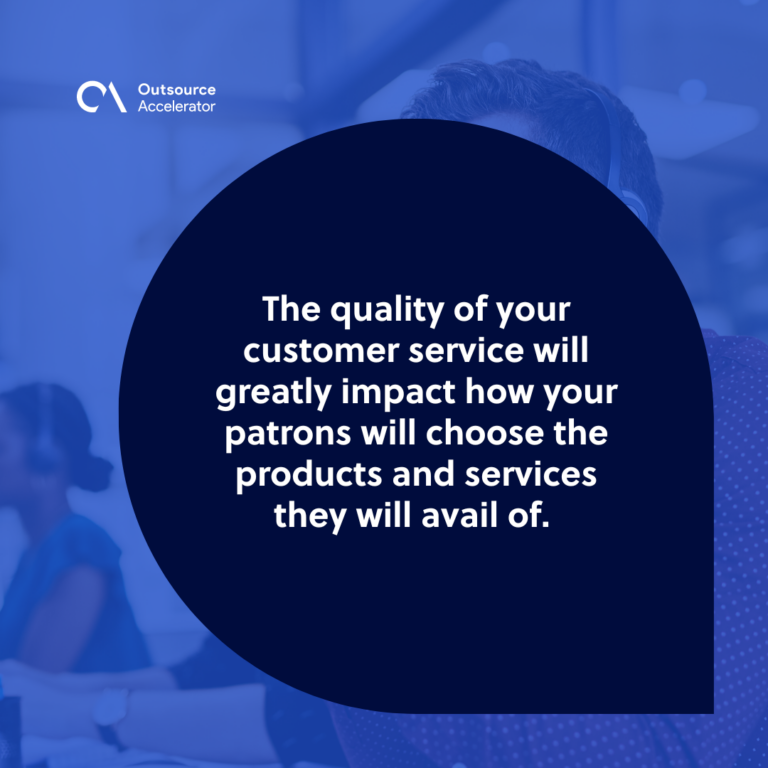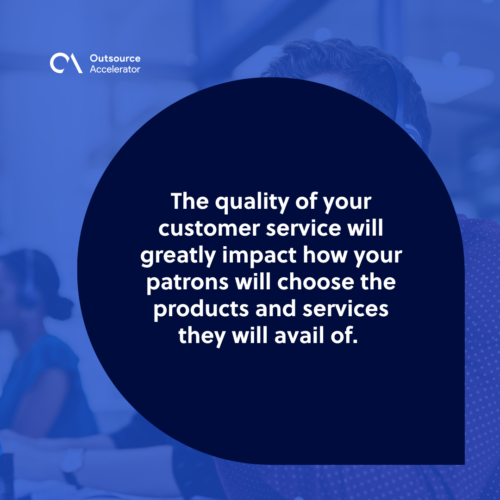 What it means to have a multi-channel support
Consumers do not just expect to have their inquiries answered or their problems and issues to be solved. They need to have options on how and when they can reach you. 
On top of that, your customers will require immediate response to their questions and have their problems resolved quickly. Offering multi-channel support allows you to perform customer service and support through various communication channels. 
Importance of customer experience in multi-channel support
Put it this way, your customers will have their own preferences on how they want to reach out to you. More so, they aim to engage and communicate with you as easily and conveniently as possible. 
Having a multi-channel support allows you to provide a smooth and seamless communication with your customers. Therefore, it helps you handle customer service more effectively.
It also increases your chances of providing a much better customer experience. 
Remember that your customer service and support is a reflection of your brand. How you engage and communicate with consumers impacts how they perceive your entire business.  
Various ways to offer multi-channel support
Providing customer service and support via multiple channels involves different communication platforms like the following: 
Email
Email is one of the popular forms of customer service and support. It is often used in providing sensitive files or information and complex details. This type of digital channel also helps you and your customers to keep track of every conversation. 
Chat
Live chat is the best option for customers that require urgent response and resolution. However, it is not advisable to use it for lengthy conversations – especially if your customer support needs to provide a detailed instruction to solve a certain issue. 
Real-time chat also lets you support consumers on their post-purchase needs or even during their online shopping experience.   
Social media
Social media platforms are an ideal way to interact with your target customers and get to know them more.
Everyone these days is active on social media, use it to establish a good relationship with your customers. Expect that your customers will engage with your brand via the comments section or through direct messages.  
Online-self service
Other customers would also prefer to resolve issues or look for answers on their own before resorting to customer service. You can do this by having an FAQ section or a glossary/categories page on your website.  
Voice
Voice calls is the traditional way of offering customer service. It is a good option for customers that need step-by-step instructions to solve a specific problem or issue.
There are tons of communication channels you can utilize to offer multi-channel support. Outsourcing partners like 123Employee can also provide you with voice agents to lighten your work.
But regardless of which touchpoint you use, the success of your customer journey will depend on the execution of your support team.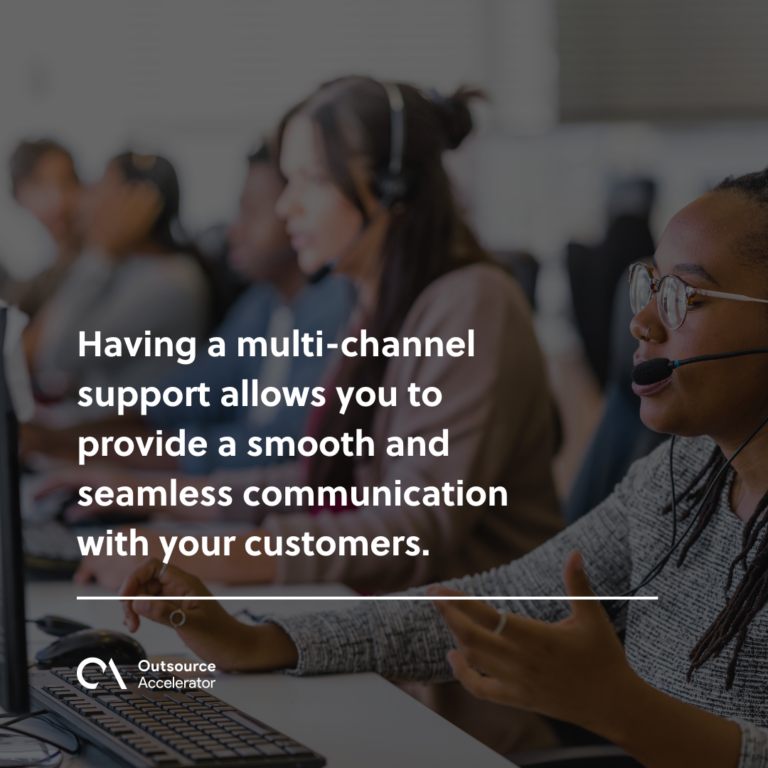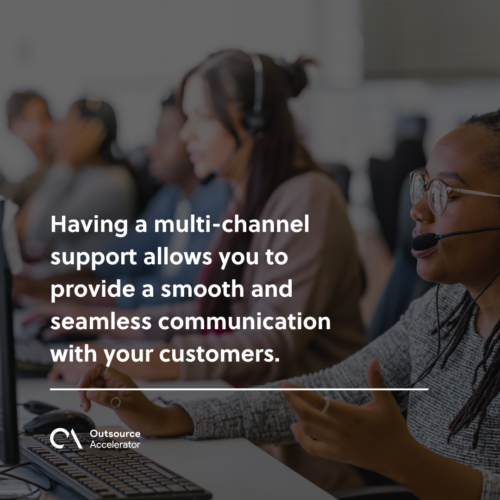 How businesses benefit from a multi-channel support
A multi-channel support does not just add more value to your business. It also enables you to take advantage of the following benefits: 
Efficiency and productivity
Being able to attend to your customers' needs across different platforms helps your customer service agents to save more of their time. Hence, they are also able to perform other tasks effectively without having to work extra long hours.
Quicker resolution
Businesses that are accessible in multi-channel platforms are able to provide immediate response to customers. This is especially true to chats and other messaging applications like Viber, Whatsapp, and more. 
Scalability
How customers choose to communicate with a certain brand also depends on the ever changing digital trends. Having a multi-channel support lets you easily scale your support team according to what specialization you need. 
Improved customer experience 
Accessibility to different customer service channels enhances your customer experience. This allows you to cater to your customers quickly.
It also gives your customers the flexibility to switch from one channel to another to have their issues resolved. BPO firm Helpware does not only provide multichannel— but also multilingual support to a wide array of customers across the globe
Convenience
And of course, it grants your customers convenience. They have the freedom to choose which platform to use to communicate with your brand. 
Adopting a multi-channel support strategy enables you to serve your customers efficiently. More so, establish a long-lasting relationship with them. You need it to stay relevant and maintain a competitive advantage in today's digital era.