Definition
What is an agent?
In the outsourcing industry, the definition of agents is a team of individuals who are tasked to provide customer services via different communication channels available in order to continuously provide a positive customer experience. Agents are deployed to do inbound and outbound functions; both are essential in keeping the relationship between the business and its customers healthy and productive. Processes may involve customer service support, back-office job support, advisory services, email management, virtual assistance services, website maintenance, marketing and promotional services, and the likes.
Agents are trained to render customer support that revolves around the company's product or service. Ranging from office support to advisory services, agents are expected to provide the best possible alternative course of action for every problem and increase customer satisfaction by attending to their concerns being raised via different communication channels.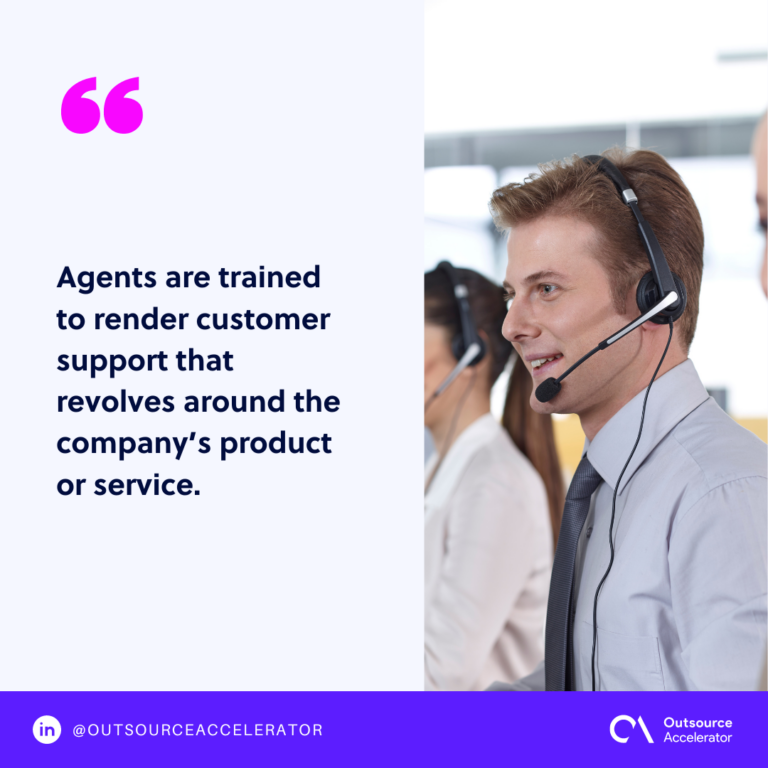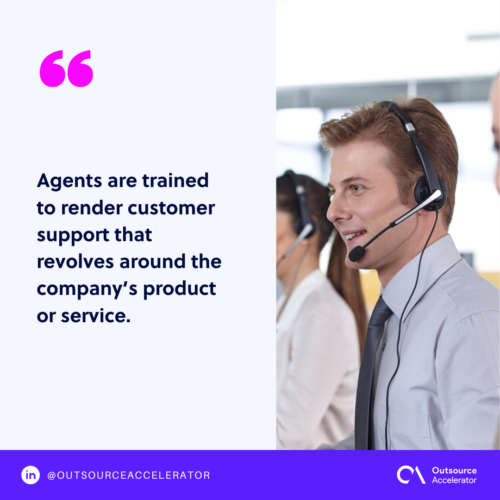 Outsourcing agents
An agent of a BPO company earns an average of USD 4,000 per year in the Philippines, which is roughly USD 345 per month. Aside from that, agents can receive more through overtime pays and holiday pays. Labor laws in the Philippines require higher pay rates during these situations. In some cases, agents can work even with just a high school diploma, but applicants with college degrees have an advantage.