Importance of effective communication in the workplace
Last updated: July 19, 2021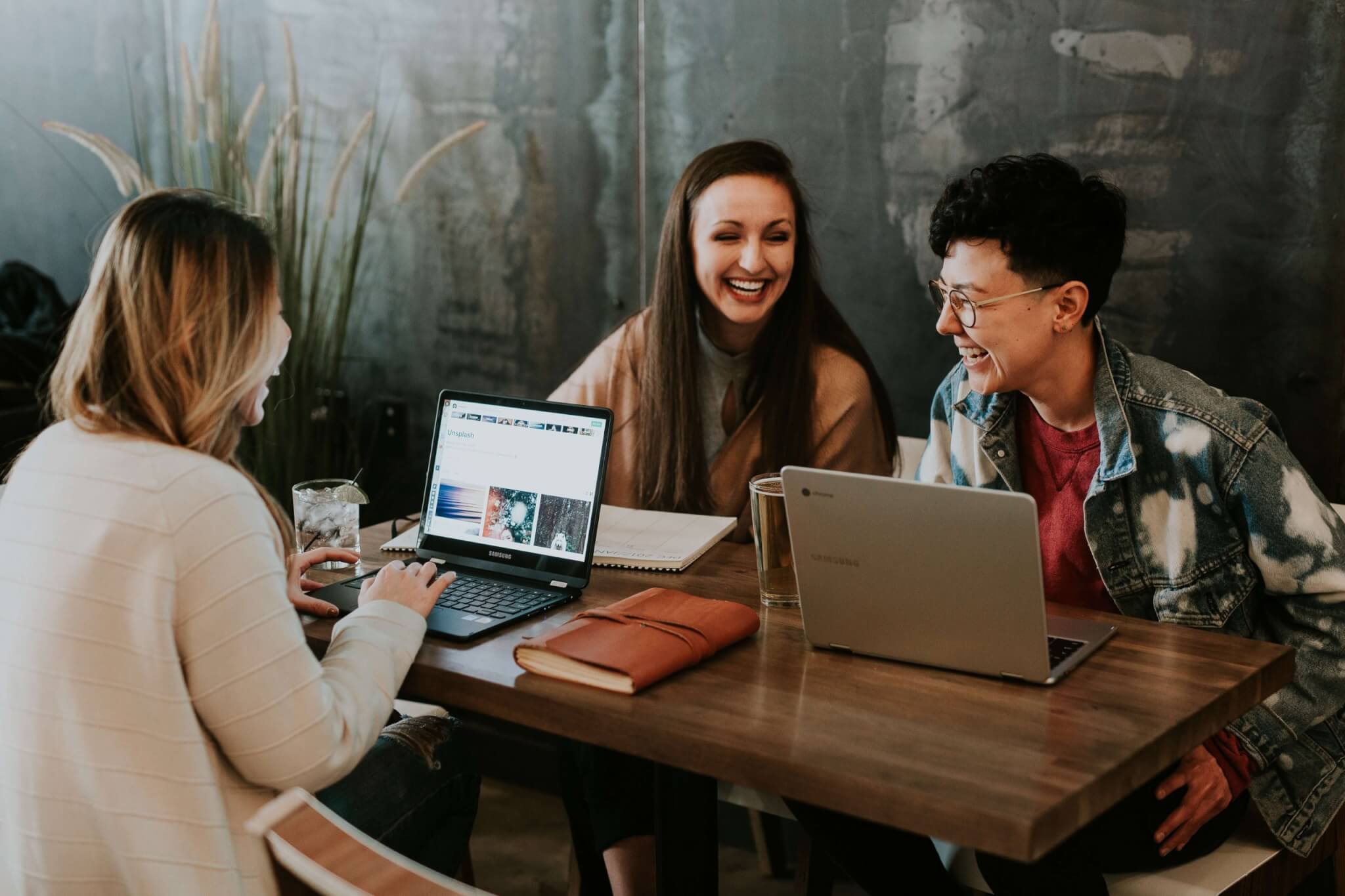 Effective communication keeps professional and personal relationships going. With proper communication, one gets to know another person's feelings and thoughts. They get to agree on a few aspects since they exchange thoughts with each other.
It is also one of the concerns in the workplace. A 2016 study finds that more than two-thirds (69%) of managers in the poll are uncomfortable communicating with their employees. Meanwhile, half of their employees do not get clear procedures in working. It is even a different case with remote workers. According to studies, remote workers still feel left out from their company, the cost of flexible remote working.
Over the years, poor communication has cost businesses a lot. This is why establishing effective communication is important, especially when handling a remote workforce.
Definition
The term 'communication' has a lot of definitions. All of these involve the exchange of thoughts and information from one vessel to another. Meanwhile, 'effectiveness' means being able to produce a desired result or output from something.
Effective communication, therefore, is the exchange of information while delivering and understanding its message successfully. It uses different mediums such as speaking, hearing, and writing and involves different channels like telephone, text messages, emails, letters, social media chats, etc.
This involves more than just sharing messages. Other aspects are also observed such as:
Tone and intonation

Timing

Body language

Hidden meaning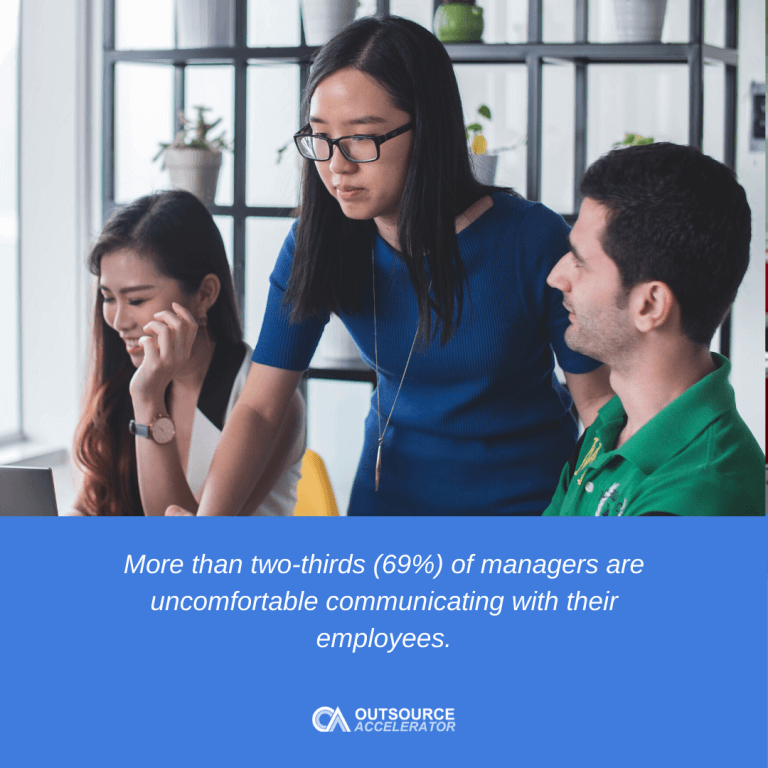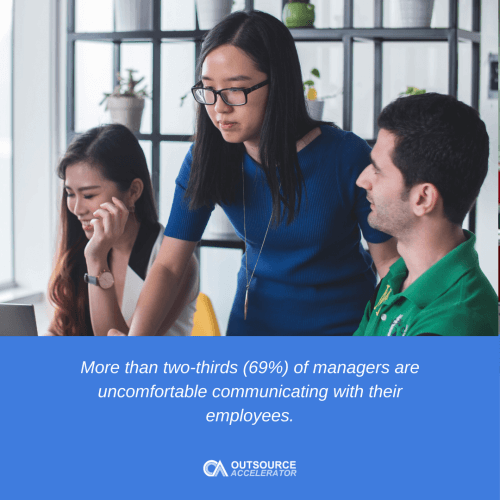 Why is it important
Effective communication impacts the relationship between the sender and their audience. It can strengthen or weaken the connection between friends, family members, or colleagues. Whatever the situation, we express our feelings and insights through a different approach. The proper delivery of our message keeps the audience from misinterpreting us. It also avoids having conflicts and tension in every argument we face.
Communicating effectively also helps us get to know our audience through their words, expression, and body language. 
Categories of communication
Communication has different categories as a form of delivery. Those are:
Verbal.

This involves speaking to a person physically or virtually, such as through phone calls, physical talks, radio, television, and virtual conferences.
Non-verbal.

This includes movements such as body language, gesture, posture, mannerism, and physical contact with another person.
Written.

This includes letters, email, chats, social media, books, magazines, and other media that involve writing.

Visuals.

Graphs, charts, paintings, maps, and other visual imageries can also be a form of communication.
Methods for ensuring successful communication
Workplace communication is essential for improving employee engagement. Keeping excellent communication open ensures that the organization and the employee underneath them are on the same page.
When a message is transmitted and received correctly, it is said to be effective communication. But successful communication inside your workplace does not only work as simple as sharing ideas and information. Here are some methods for ensuring effective communication:
Make a speech plan. Before you say something, consider it. If you've planned ahead of time, thoroughly thought out, and established what you want to say and get out of the conversation, it will be more effective.
Set up a meeting. It is still one of the most efficient ways to communicate with a group. During the session, the entire team gets the opportunity to convene and discuss current concerns. Each team member has the opportunity to share their thoughts and discuss their accomplishments.
Start speaking. Take responsibility, and don't hesitate to begin communicating right away. Meeting in person is preferable to avoid any unnecessary misconceptions. Ensure that your message is clear and understandable to your target audience.
Pay attention to feedback. The ability to listen to each other is one of the most challenging aspects of communication. Always listen and pay attention to what the other person is saying and ask if you don't understand. Before you respond, double-check that you've heard and understood everything accurately.
Avoid excessive repetition. Don't get carried away with your language if you want your colleagues to understand your views. Tell your coworkers what you want them to know quickly and precisely, and then ask if everything is clear.
The five C's of effective communication
To communicate effectively, we must know and understand the principles of communication, such as:
Concreteness  
The sender must deliver their message to the recipient. They should use short sentences in an active voice. Lessen using fluff and buzzwords. Delivering a concrete message helps the recipient to act on it appropriately.
Clarity 
The message should be easily understandable. Avoid using complex sentences and language. To avoid confusion, focus on a single objective instead of cramming a few ones in a single idea. This helps the recipient get the message fully and clearly.  
Conciseness
The message should go directly to the point and in the least possible words. Simplify the language to make it more understandable. This helps keep the recipient's attention at bay and retain the message in their head.  
Completeness
Deliver the message completely. Provide all the information necessary that the receiver needs to know. State facts and back it up with adequate data to make it more effective. An incomplete message can add confusion to the recipient and might get misinterpreted.
Courteousness
Consider the recipient in delivering the message. It should not be disrespectful or offensive in their part. Instead, this should have a positive impact on them. Avoid biases and include terms that show respect, such as preferred designation and greetings. 
Skills for effective communication
Effective communication comes from continuous practice and cultivation. An effective communicator usually possesses skills such as:
Active listening
First, communication comes from active listening. Focus on what the speaker says and take note of all the details. Do not just give feedback without fully understanding the context of the speaker's message. Active listening minimizes misunderstandings and makes a better connection with each other.
Non-verbal gestures
Aside from speaking, communication also involves gestures and body language. An active listener also observes the facial expression, postures, tone, and eye contact of their speaker. Practice acting natural when communicating with another person. A more relaxed gesture and tone indicate that the listener is interested in what the speaker says.
Questions and feedback
The listener must ask questions to the speaker whenever something needs to be clarified. The speaker, meanwhile, should be open for constructive feedback and suggestions whether through email, calls, or personal talk. This helps increase engagement and tells the speaker that their contribution is valid.
Empathy 
Both parties should be aware of and show empathy when communicating. Active listening gives an understanding of what their speaker is going through. Awareness, meanwhile, tells the speaker to be sensitive on what they say and how they say it. Show empathy by understanding and respecting each other's point of view.
Choosing the right medium
Lastly, some conversations should be done in an appropriate medium. For instance, serious conversations should be in person or through email, when one or both of them are busy. Short personal conversations, meanwhile, are through text or chat messages. Choosing the right medium indicates courtesy and thoughtfulness to the person speaking to.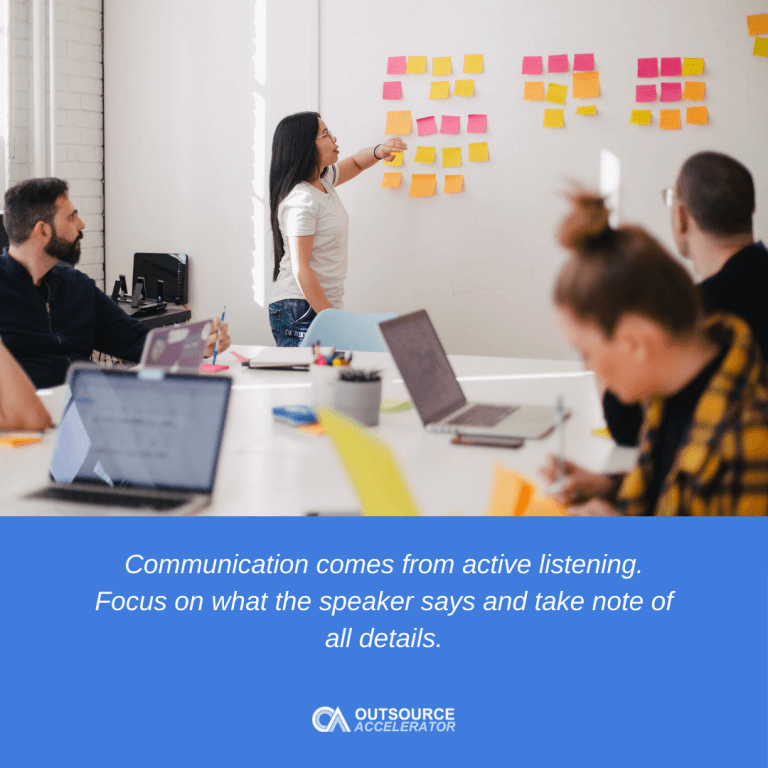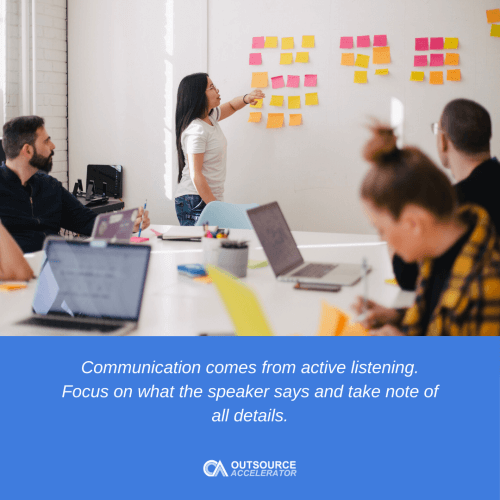 Effective communication in a remote workplace
The increasing manpower demand of SMEs and technology advancement gave way to the rise of business process outsourcing and remote workers. However, with these advancements, new challenges in communication also arise. In a study by Harvard Business Review, remote employees feel more left out with their company since they work away from the office. 
Communicating our thoughts, insights, and feelings effectively improves business connections. It also creates a good working environment. An employee who can share their insights in the workplace can feel that they matter in improving the company's operation. With this, they engage more in meetings, brainstorming, etc. This is important, especially when working with a remote team since the employees rarely see their coworkers.
Otherwise, they tend to disconnect from their team. This disconnection might turn to dissatisfaction, which can make them leave the company. Worse, this might create a negative work environment for everyone, which affects the overall team performance.
In a call center setting, meanwhile, communication is important to resolve customer concerns. Agents should fully understand the situation of their customers to help them resolve their issues. Communication also establishes a good relationship between the customer and the company, which helps in retaining their loyalty.
Barriers in communicating effectively
Employees in an office setting may face different hindrances in communicating effectively, such as:
Loss of attention.

Checking out social media, chatting away with another person, or looking away while someone is talking are indications that a person does not pay attention to the speaker

.
Judging the person.

The audience does not listen effectively to the speaker when they criticise, demean, or judge them. This goes the same when the speaker does this to the audience.
Too much technical jargon.

Unless the speaker is talking to a levelled audience, using too many technical terms in their message can confuse them. Simplify the language to deliver the message.

Avoiding feedbacks and concerns.

Communication is a two-way process. When the speaker avoids getting feedback from their audiences, they don't address the feelings and insights of their audiences. 
A remote team works the same as a physical team in the office. However, additional hindrances like time zone, language, and cultural differences apply to them.  
Necessary skills for online communication
Virtual and faceless communication requires skills to effectively communicate with the audience. These are:
Proper netiquette

. When communicating online, everyone must follow

proper internet etiquette

, or 'netiquette.' Respect their online privacy, respond to email when needed, and don't share unreliable facts online.

Simple language.

Use simple language when communicating online. Do not use too many technical terms in an email. Also, avoid using colloquial ones. Learn to sound formal when reaching out to employees.

Active listening.

This should also apply when doing video calls or conferences. Wait for the person on the line to finish before replying. There might be delays in the call due to the connection, so wait for a few seconds to avoid overlapping. 

Building an online persona.

Establish a favourable online persona by communicating with employees properly.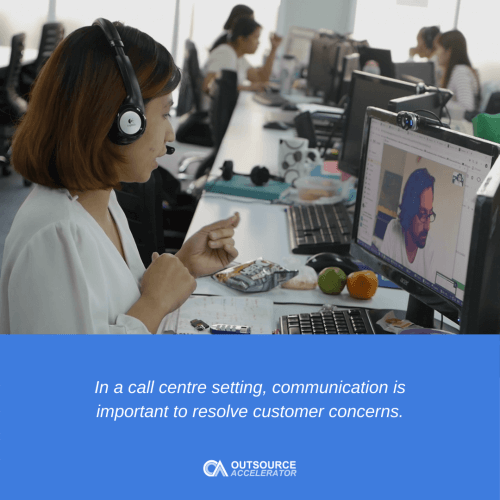 Areas where communication is vital to your company
Effective team communication fosters a sense of common purpose among team members, allowing them to achieve their objectives. Here are four compelling reasons to give importance:
Meetings. Effective communication in group meetings is critical because sessions allow employees to discuss strategies, develop ideas, celebrate accomplishments, and analyze failures. If business meetings were mismanaged, it could be a waste of time for a company. The success of workplace meetings is related to understanding the essential principles of good corporate communication.
Business presentations. Presentation and communication skills that are well-developed will improve your positive identity, increase your capacity to influence others, allow you to advance your career more quickly, and take the opportunity to communicate effectively.
Sales pitches. Communication is between sales personnel and prospective customers. Customers must be able to comprehend your items to believe in them and eventually purchase them. Keep your sales pitch brief and direct to the point. 
Team building activities. Employees must communicate in ways that foster team cohesion to function effectively as a team. Companies can use team building to examine and recognize their own and their coworkers' behaviors. Frequent friendly contact can aid in the development of a sense of belonging and the strengthening of connections among team members.
Best practices in communicating effectively
Combining communication techniques and proper tools for collaborating with an online worker is important in creating a good work environment. Here are the best practices in 
Build a communication process
Build a communication strategy with the team. Streamline as to where they can inquire and express concerns, how they will reach out through email and messaging platform, and what times they can reach the person out.
Use proper communication tools
Agree on what communication tool to use for the team. Messaging platforms such as Skype can hold video calls and conferences. Collaboration tools like Slack can streamline conversations based on topics, projects, etc. Other conference platforms such as GoToMeeting enable screen sharing. 
Build trust
One of the important things in communicating with a remote team is building trust. For assurance, use screen monitoring tools to periodically track their work and productivity. However, let them do their work and do not control them too much.
Open time for sharing feedback
Open a time where they can share feedback from everyone's outputs. Hold a video conference or have a thread where they can post constructive comments. Or, open a GSuite account to let them comment directly on the document.
Let employees engage with each other
Let employees have a casual talk away from work. Set aside a time where they can engage with each other through chat. Let them discuss anything freely, from sports to fashion to politics. Give them time to bond after work.
Maintain proper netiquette when communicating
Set standard rules to maintain respect with each other. Impose a penalty or a warning to an employee that violates the rules. Let them build their online persona to fully get to know them.
Hold online meetings at a specific time
Considering the time zone differences for remote employees is necessary. Agree for a specific time to hold monthly meetings for their progress. Ask them if they have any difficulties in doing a task. Let this be a time to hear each other, even virtually.
Organize virtual team building activities
Lastly, nothing can make their bond stronger but with team building. Set a mini-game where they can interact and have fun with each other. Organize activities to boost their confidence and camaraderie.