Definition
What is a call center?
A Call center may refer to a physical center where an outsourcing company conducts various customer contact services that act as a front liner to customers. Call centers comprise of a team of agents who are trained for the product or service being offered. A call center may also refer to a type of BPO setup where a client gets a remote team to handle its customer service hotlines and attend the client's customers in its behalf.
In call centers, agents often does inbound or outbound call handling. The former talks about customer service, order processing or technical support. The latter focuses more on telemarketing, promotions or selling. In this setup, it is the call center agent who initiates the call to potential customers.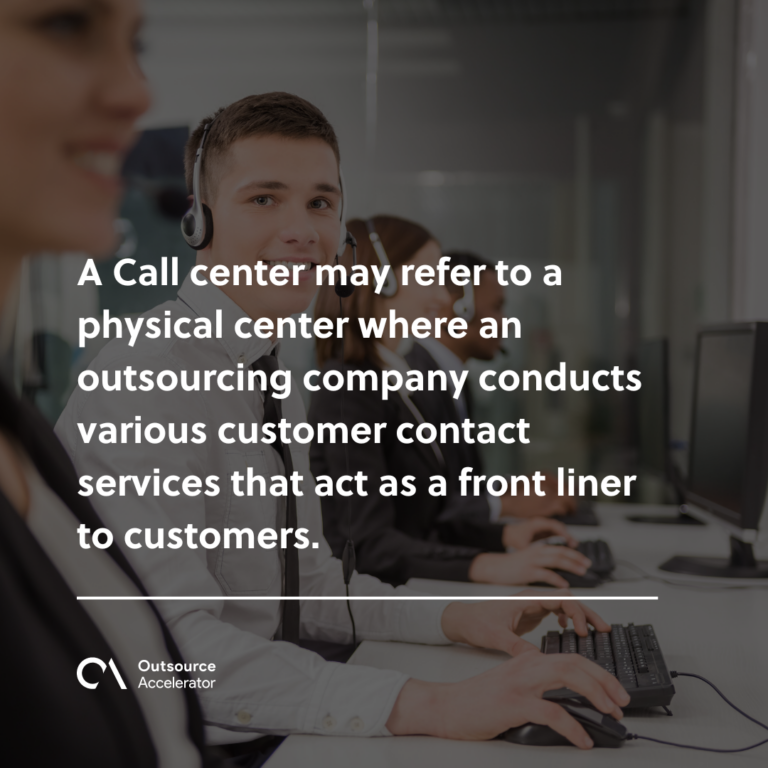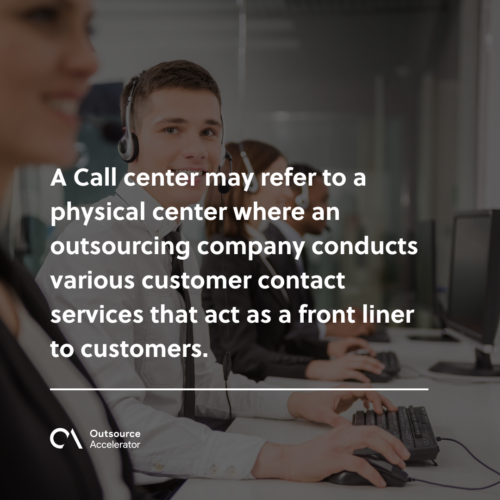 Call center outsourcing
A call center employs agents who act as representatives of their client's behalf to deal with questions, concerns, and complaints of the customers. Aside from that, call centers can also function as sales hotlines and telemarketing teams. Outsource Accelerator provides you the best call center outsourcing companies in the Philippines, where you can save up-to 70% on staffing cost.