---
---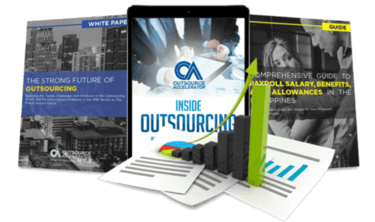 Outsource the right way, the first time
Get up to speed in outsourcing with this all-in-one tool kit
GET YOUR FREE TOOLKIT

PARTNER

PRO
About Boomering Inc
Boomering provides highly proficient full-time professionals at competitive rates allowing you to work on your business instead of in it. Let us help take your business to the next level by accessing our modern facilities and infrastructure while allowing you to build a fully customized profitable team.
How Boomering Inc outshines the competition
We do not oversell. We explain what you're buying and give you realistic expectations all the while we have a very customisable model as we know no two businesses are alike.
Boomering Inc company structure
We are owned by 2 Americans and 1 Australian.  It's a boutique agile business ready to create a win solution for any business.
Sample highlight service offering of Boomering Inc
Get a free BOB "Business Outsourcing Blueprint". Let us show you the next level today. Incubation services also available.
Outsource Accelerator's site tour and expert interview of Boomering Inc
A few metrics about Boomering Inc
Boomering Inc news, podcast and articles
The Source
The benefits of outsourcing are growing and becoming more evident in every industry. Thus, the…
Boomering Inc videos & images