---
---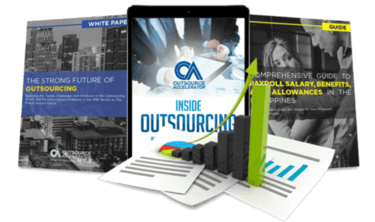 Outsource the right way, the first time
Get up to speed in outsourcing with this all-in-one tool kit
GET YOUR FREE TOOLKIT

PARTNER

PRO
UNVERIFIED
About Sierra Lexis Communication Services Inc.
We are a team of 30 or more professional book editors highly trained in editing using Chicago Manual of Style and Oxford Style Manual. We accept copyediting, line editing, and developmental editing jobs from individuals or from large publishing companies (by volume) as a KPO. Our team has a combined experience of 220 years, and an average of 7 years each as professional editors. We also do indexing, tagging for footnotes and endnotes, cover design, and proofreading.
What Sierra Lexis Communication Services Inc. offers its clients
We are the pioneer in the KPO industry in the Philippines for manuscript preparation, and has helped more than 15,000 self-published authors polish and improve their work prior to publishing. Since we started in 2007, we have had as clients some of the leading US self-publishing companies. We have two dedicated copyediting teams---one following the Chicago Manual of Style for American authors and the other using the Oxford Style Manual for English authors. We accept high volume of manuscripts.
How Sierra Lexis Communication Services Inc. outshines the competition
Our three-tiered copyediting and review process effectively churns out huge volume of indexed and copyedited manuscripts, all at a relatively short turnaround time. Our teams are dedicated to produce grammatically polished and well-edited outputs, while using years of training and experience (minimum 7 years editing experience) as well as softwares as safety nets to our manual copyediting process. Our rates are at least 50% lower than the market prices, with some free rounds of editing included.
Sierra Lexis Communication Services Inc. company structure
We are a privately owned small company, with 8 full-time administrative staff and 20-30 copy editors comprising the American and British editors' pool. We started in 2007 as a boutique outsource for a US-based company needing extra help in addressing their huge backlog in copyediting services. Since then, we have catered to the needs of other US-based publishers having customer support and shared services here in the Philippines.
Sample highlight service offering of Sierra Lexis Communication Services Inc.
Our three-tiered copyediting process (copyediting, manuscript QA review, editing software run) seeks to ensure that all manuscripts go through three sets of review before submission to client. -Our service rates are at least 50% lower than our US or Indian counterparts. -Turnaround time is short but strict procedures in copyediting help ensure a well-edited and high quality output.