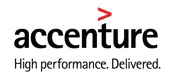 ---
---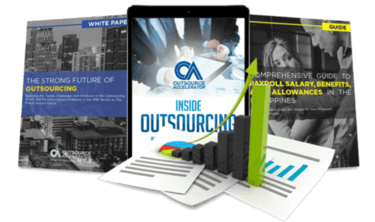 Outsource the right way, the first time
Get up to speed in outsourcing with this all-in-one tool kit
GET YOUR FREE TOOLKIT

PARTNER

PRO
UNVERIFIED
About Accenture, Inc.
"Accenture is the world leader in technology, consulting, and outsourcing. They have 400,000 employees worldwide, of which 45,000 are based in the Philippines.
It has 22 delivery centers across the country, including Cebu and Ilocos. They have come a long way from being just 85-strong at Manila in 2007. Fortune magazine has called it the World's Most Admired Information Technology Services company.
Accenture had its origins in the business and technology consulting unit of accounting firm Arthur Anderson. It was spun off as a separate company in 1989. It remained Andersen Consulting until 2001, when it adopted its current name.
Accenture is derived from 'accent on the future'.
Today, Accenture serves a number of clients across the world. Call centers, the traditional face of outsourcing, have given way to contact centers delivering high-value services. As a result, Accenture longer uses the word outsourcing. It now focuses on strategy, digital, technology, and operations.
Their business processes span Marketing, Procurement, Supply Chain, Learning, Human Resources, Finance, Accounting, Insurance, and Healthcare. They are constantly innovating, pushing the boundaries further. Cloud Services, Security, and Enterprise Architecture are among their more specialized offerings. Accenture is located in 50 countries across the globe.
"