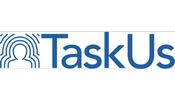 ---
---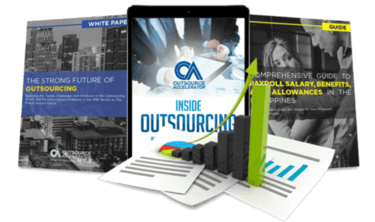 Outsource the right way, the first time
Get up to speed in outsourcing with this all-in-one tool kit
GET YOUR FREE TOOLKIT

PARTNER

PRO
UNVERIFIED
About TaskUs
Being best friends since high school Bryce Maddock and Jaspar Weir decided to take it to the next level and became business partners in 2008 by founding TaskUs. TaskUs started as a virtual personal assistant company that quickly grew to become an internationally renowned outsourcing organisation. Once they became an outsourcing company many companies from around the world started to approach TaskUs for their services. TaskUs promises their clients four things—people, process, technology and transformational growth for their clients. TaskUs is a new-age outsourcer that is flexible, agile and quick to respond to the clients' ever-changing needs.
The company went public – becoming the Philippine's first unicorn – on 11 June 2021 on New York's Nasdaq, valuing the company at $2.8bn.
Services Provided by TaskUS
TaskUs has two main branches of services that they provide Customer experience and back-office support.
Customer experience:
The inbound customer experience is multi-channel and TaskUs hires and manages experienced support experts to their clients with a focus on scaling and advancing the clients business. They provide chat, in-app, voice, email, social media and SMS channel services.
Other services include customer service, sales, technical support, billing, and outbound support.
Back office support:
• Content moderation
• Fraud prevention
• Application verification
• Claims processing
• Photo retouching
• Digital transcription
• Enterprise data management
• Data entry
• E-commerce tagging
• Writing and content creation
• Research