Definition
What is a freelancer?
A freelancer is often hired for a particular job or fixed project who has the freedom to work flexible hours on these projects. Being self-employed, it is common for freelancers to handle multiple clients at any given time.
A freelancer can specialize in various project-based jobs, such as writing, graphic designing, web developing, digital marketing, and a lot more. Freelancers work remotely with usually flexible working hours, as long as they are able to meet client deadlines. One disadvantage of being a freelancer is having no certain mandatory benefits shouldered by an employer.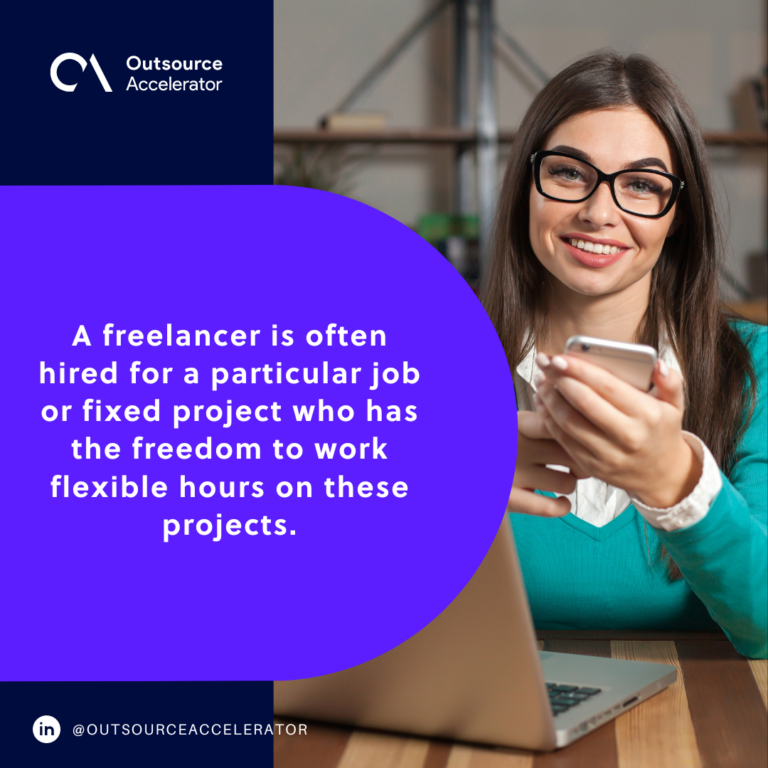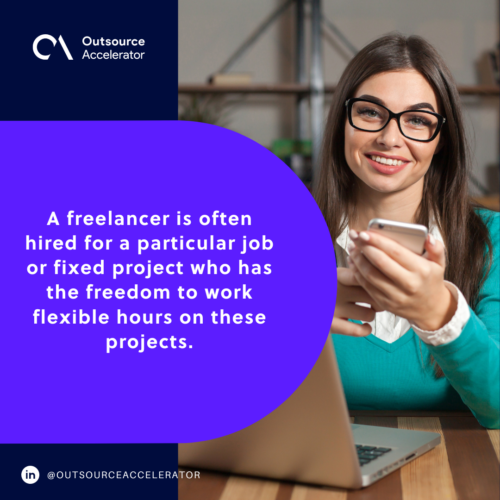 Freelancers can be a great addition to an existing workforce for businesses who look for cost-effective service and high-quality work. Freelancers are perfect for small to medium business owners who are looking for excellent outsource partners who can work independently and can be productive under minimum supervision.
Freelancing and outsourcing
Outsource Accelerator specializes in helping small & medium sized enterprises (SMEs), with 2-500 employees, typically based in the high-cost English-speaking world. We are the experts in transforming these businesses with outsourcing.