Key Performance Indicator (KPI)
Definition
Key Performance Indicator definition
A Key Performance Indicator (KPI) is a critical indicator of a company's progress in reaching its objectives. It is used by different organizations at different levels to evaluate each process that contributes to the progress of the company and its overall performance.
Critical indicators are categorized into two categories: Quantitative and Qualitative.
Quantitative is based on numerical standards of a goal while qualitative refers to the quality based on physical feelings, tastes, or opinions. 
They are also measured into five types: Input, Process, Output, Outcome, and Project. Since this is an embodiment of a SMART goal, it measures its objectives and individual goals through the methodology and presents it in data form. 
Key Performance Indicator examples
Indicators may fall into different points of measurement: financial metrics, process metrics, customer metrics, and people metrics. For instance, assessment of net profit, cost of goods sold, and the tally of revenue vs. target falls on the financial metrics. 
For people metrics, there's the average number of employee turnover, training and seminars held for employees, and the number of open positions every quarter. 
Process metrics, meanwhile, measure the number of processes it has for each role over the efficiency of these processes.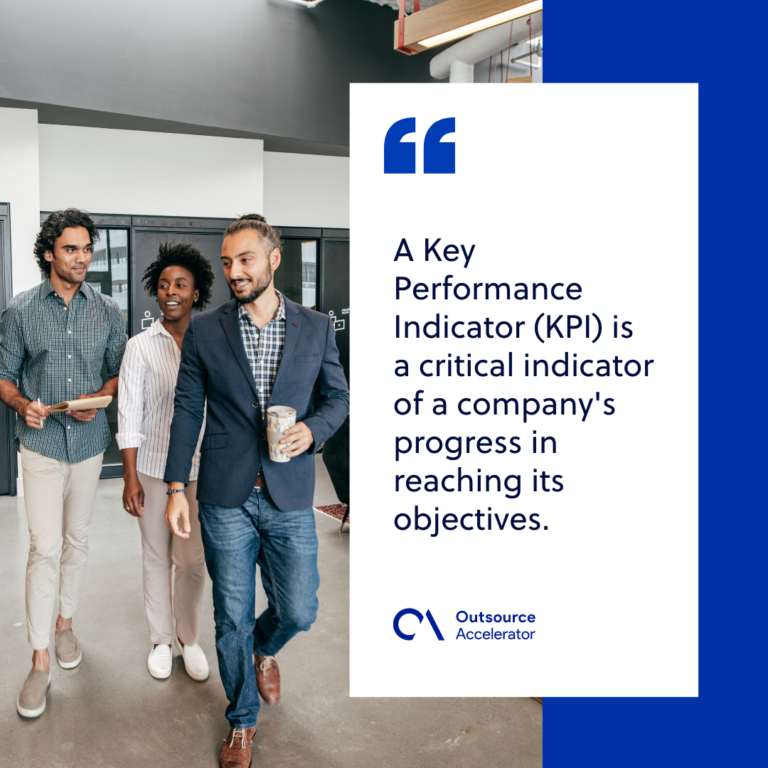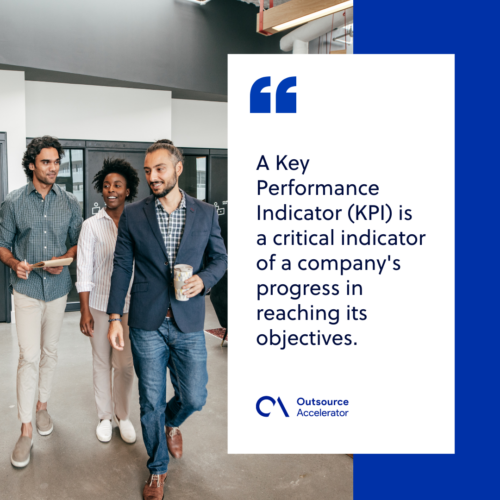 KPI by industry
Regardless of whether you call them indicators or measures, KPIs are the most crucial benchmarks for the performance of an organization or industry. Using and measuring the right KPI is a key step in your business' road to success.
Determining what indicator you want to utilize is the hardest part of performance management. It can be financial, customer-focused, process-focused, and many more.
KPIs vary between different sectors. These industry-specific measures will enable you to analyze your data to know your performance and create concrete decisions for your company.
The BPO sector also has a set of KPIs followed. Supervisors monitor and measure the performance of its employees through the average number of calls in a day, the percentage of call drop rates, call handling time, transfer rate, and the average of issues the agent resolved since the first call.
Outsource Accelerator provides you with the best outsourcing companies in the Philippines, where you can save up to 70% on staffing costs. We have over 5,000 articles, 350+ podcast episodes, and a comprehensive directory with 2500 BPOs… all designed to make it easier for clients to learn about, and engage with, outsourcing.