Call Center Performance Evaluation
Definition
What is Call Center Performance Evaluation?
The call center performance evaluation is a call center process that requires two items to be good; awareness and superior customer service skills. When these two entities get together, the customers receive what they have asked for on the call.
Proper call center performance evaluation includes a variety of call center roles. It's more than about analyzing call times. A routine review of success metrics is needed to ensure that the call center stays competitive. Otherwise, a company could grow a reputation as inefficient.
Evaluating a call center also requires understanding every aspect of the agent's expertise to customer loyalty. Both of these lead to the call center benchmarking and where the company wants to achieve its objectives.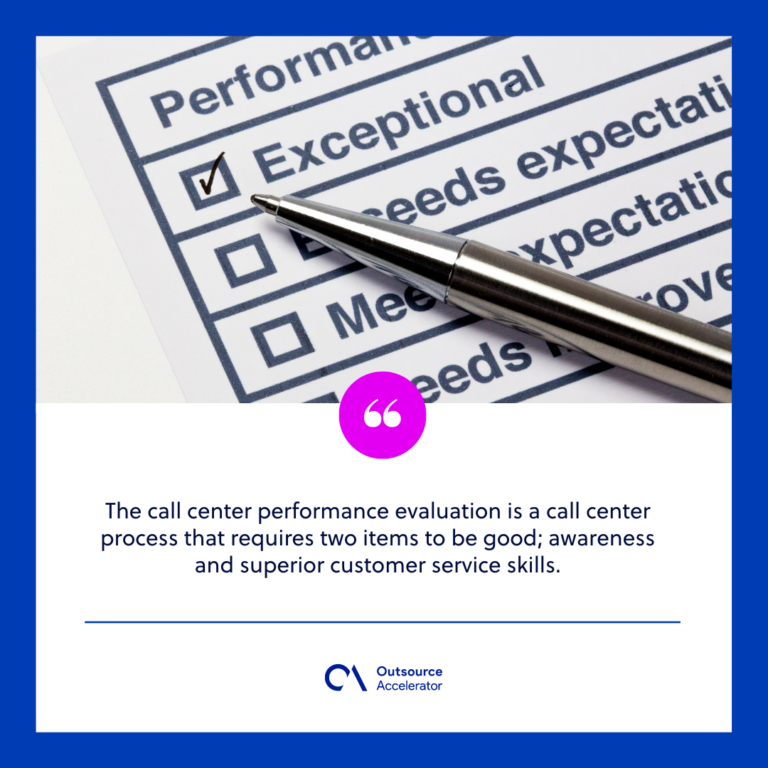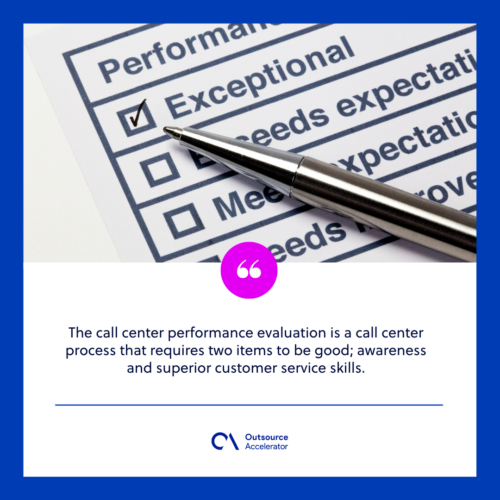 Metrics used to evaluate call center performance
Many key metrics need to check continuously to determine the success of your call center.
First-call resolution.

This significant metric is strongly connected to customer loyalty. Top-rated customer loyalty ratings usually have a first-call resolution rate of more than 85 percent.

Response time.

Response time is the service level for contacts that do not have to be addressed once they arrive. This essential metric can be calculated by minutes, days or hours to calculate the number of resources available for successful field calls.

Customer satisfaction.

It is an indicator of how happy the clients are with the three most critical elements of a good call center experience: rapid resolution, real-time service, and a professional agent.

Contact quality.

By tracking and recording agent communications, the level of communication can be measured regularly to highlight what is working and what is not.
Forecasting accuracy. Each call center has peak hours and call volume lapses. Evaluating the expected caller load and the current caller load is a measure that is crucial to successfully staff a call center to reduce waits, maintain customer loyalty, and control staff levels.