Definition
What is an outsourcing company?
An outsourcing company handles various supporting processes of contracting companies. These supporting processes are activities that are not central to the company's business but cannot be done away with. Examples include payroll, customer service, accounting, IT, etc.
A great outsourcing company is someone that has proven expertise in the process to be outsourced, that has access to resources and technology not otherwise available to the contracting company. For a contracting company to fully leverage the advantage of outsourcing, it is preferable that the outsourcing company will have it's own key performance indicators to help drive innovation and growth for the contracting company.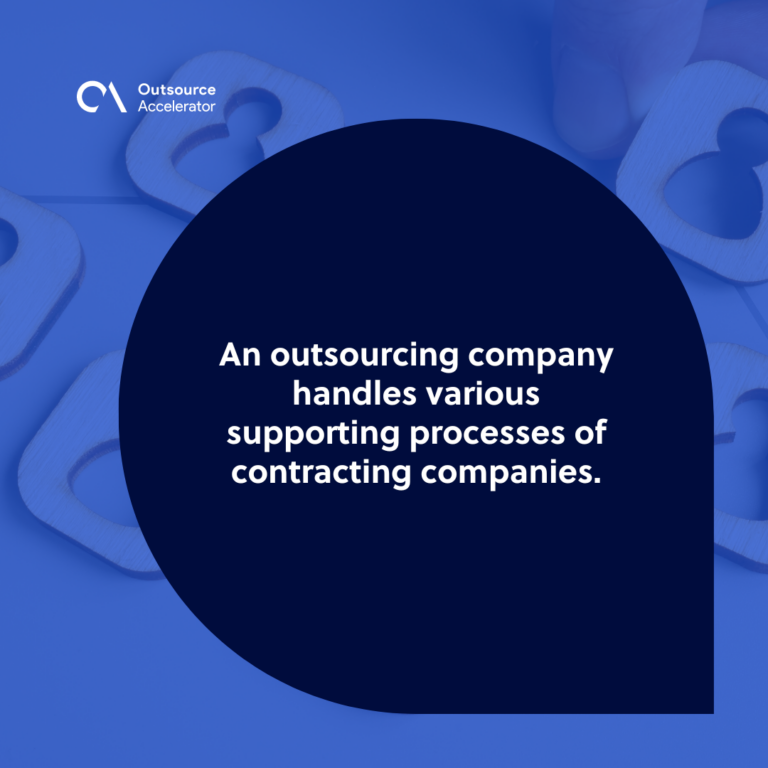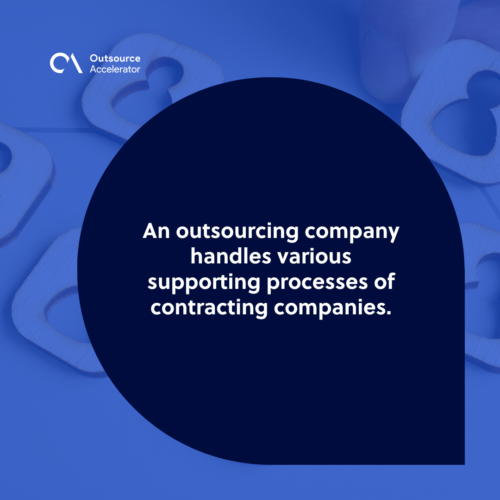 Outsourcing companies in the Philippines
Outsourcing evolved a lot during the past decade, it is no longer all about customer service outsourcing. Nowadays, it is very common to outsource other functions such as finance & accounting, lead generation, software development or digital marketing. Outsourcing is also applicable to any industry and any business size, as long as the job can be done in front of a computer, then it can be outsourced.
Outsource Accelerator's directory lists over 700+ outsourcing companies in the Philippines. All of these are carefully selected for innovation, expertise, and technology that will benefit our clients. We also provide you with guidance on how to maximize the potential that such expertise gives you in growing your business.