Top 40 BPO Companies in the Philippines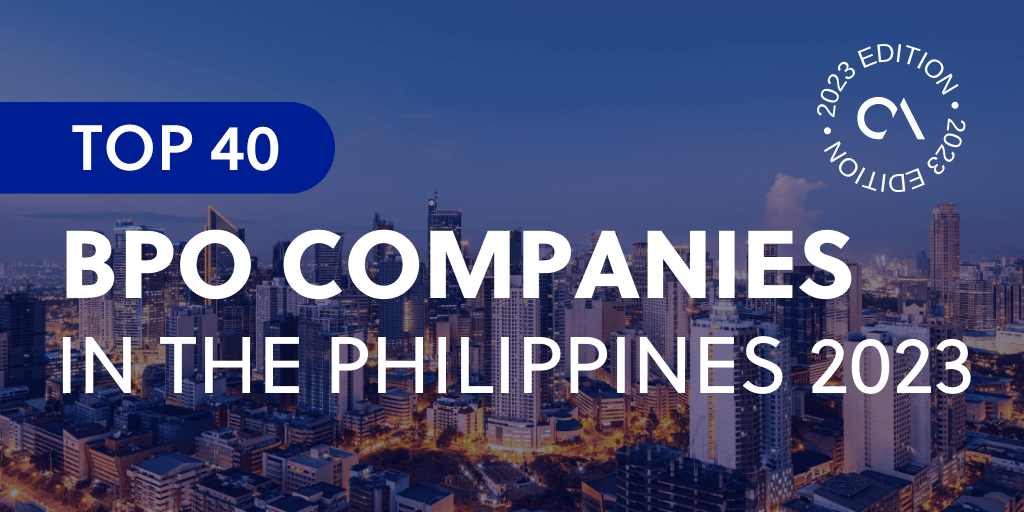 The BPO (business process outsourcing) industry plays a vital role in the emerging economy of the Philippines and contributes over 11% to the GDP.  It is the single largest sector and employs over 1.2 million people, spread across some 3,000 outsourcing companies.
Navigating the outsourcing suppliers can be tough — especially if you're new to outsourcing or not based in the country (which most clients aren't).
As a result, we have compiled this review of the most notable 40 BPO companies in the Philippines. These are just some of the companies that placed their trust in the human capital of the Philippines and built incredible world-class outsourcing operations as a result.
Top global outsourcing lists
Outsource Accelerator is the world's leading outsourcing marketplace and advisory. We list over 3,000 BPO firms located across the globe in our global directory, and we provide detailed information, price guides, and reviews.
Whether you're a solopreneur, SME owner, or a corporate executive, we can help you find the most suitable outsourcing provider for your business.
Explore our outsourcing directory now. You may also check out our Top BPO Outsourcing lists per country here:
Business Process Outsourcing (BPO) definition
Outsourcing is a broad category that covers many different staffing solutions and outsourcing firms.
In the context of the Top 40 BPO companies in the Philippines list, business process outsourcing (BPO) firms are categorized as the newer, and typically smaller, firms that offer the modern form of outsourcing.
The newer generation of outsourcing firms typically offer a broader range of staff roles, on more flexible terms, at a lower margin (transparent pricing), and cater more to the small- and medium-sized business (SMB) sector clients, instead of the bigger enterprises.
Typical BPOs can also be referred to as "seat leasing" or "staff leasing" and may also offer virtual assistant (VA) services, staff augmentation, and a range of 'non-voice' services.
Outsource Accelerator also publishes the Top 40 Call Centers in the Philippines, which covers the larger, more traditional high-volume call centers which typically offer voice and customer service (CS) services and cater to multinationals and enterprises.
If you want to connect with these or any of the 700+ outsourcing suppliers that we have on our list below or across our site, you can browse our BPO directory or get a free independent quote.
Before we get to the list, here's a brief background of the BPO industry in the Philippines.
BPO in The Philippines
Despite starting only 25 years ago, the sector is now the single biggest contributor to the nation's economic activity, and it's showing no signs of slowing down. Every year, outsourcing suppliers are setting up, or expanding their operations — as a result of the highly educated population, close cultural alignment to the West, and comparatively low-salary environment.
The very first call center was set up in the Philippines back in 1992 and in just over two decades, has grown exponentially, to become the economic lifeblood of the country. The BPO industry has played a vital role in providing jobs to thousands if not hundreds of thousands of Filipinos.
More than other popular fields, the business process outsourcing industry has helped showcase the many talents of the Philippines as a country. It helped the Philippines leave its mark globally in terms of its people's skillset. The BPO industry has leveled the playing field for Filipinos and given them the chance to compete with the rest of the world.
Right now, the BPO companies in the Philippines range from ambitious startups and midsize BPOs of 500-5,000 seats to huge global conglomerates.  The biggest outsourcing suppliers, such as Concentrix, employ as many as 80,000 staff in the Philippines, and over 250,000 globally.
We have only covered the top 100 BPO outsourcing companies in The Philippines here — there are many hundreds more… If you need help navigating the market, just reach out to us.
Comprehensive outsourcing BPO directory
Outsource Accelerator offers the world's most comprehensive outsourcing (BPO) directory for the Philippines.  We list over 3,000 BPOs in this directory and provide detailed information, corporate videos, price guides, and reviews.  In fact, 34 of the 40 top companies are listed in Outsource Accelerator's BPO directory — just click on the links to learn more.

Explore the BPO outsourcing directory now. 
Top 40 outsourcing BPO companies – Philippines


Cloudstaff is a leading provider of cloud-based workforce solutions for small to medium-sized businesses. With a focus on technology and culture, it offers advanced staff and project monitoring as standard and boasts the highest staff retention rate in the industry.
Read a full review of Cloudstaff, here.
Booth & Partners is an American-owned, full-service staffing and managed services solutions company. B&P prides itself on providing high-quality talents tailor-fit to all the clients' needs. 
Its commitment to generating results as well as reducing costs for clients is truly top-notch. Simply put, B&P can allow any company to enjoy up to 70% cost savings, access to top talent, and the most tailored & flexible outsourcing solutions in the market.
Read a full review of Booth & Partners, here.

Its Mission is to give every size business the ability to easily connect to the global workforce, giving clients the means to grow and scale faster than traditional methods.
Read a full review of Remote Employee, here.

SixEleven Global Services is based in Davao, a southern city of the Philippines. It has been operating since 2005, has over 1,500 seats, and provides customer service and other business processes to its clients, covering all industry verticals. 
It specializes in voice and customer service operations as well as offering a broad range of generalist services.
Read a full review of SixEleven, here.

MVP Asia Pacific (MVP) serves as an efficient bridge between businesses of all sizes and the resources they need at a fraction of the cost. The firm provides field experts to scale organizations quickly, smoothly, and cost-effectively. 
MVP is shaking up the offshoring and outsourcing industry with top-of-the-line methods and processes, to get you where you want to go, faster.
Read a full review of MVP, here.
123Employee was founded in 2006 to meet the needs of small and medium-sized businesses. Since then, it has grown to a team of hundreds of virtual assistants. 
It sets out to create a company that would make outsourcing affordable to all businesses while offering a high level of ongoing training for both employees and clients.
Read a full review of 123Employee, here.


ConnectOS is a leading global offshoring partner for large enterprises and small businesses. It is headquartered in metro Manila, with eight offices across the Philippines. ConnectOS is a top-rated employer of choice and industry leader in IT and workplace security, independently validated by the market.
Read a full review of ConnectOS, here.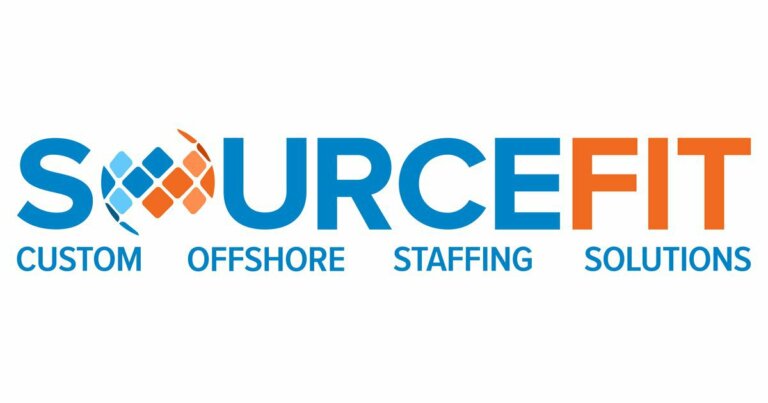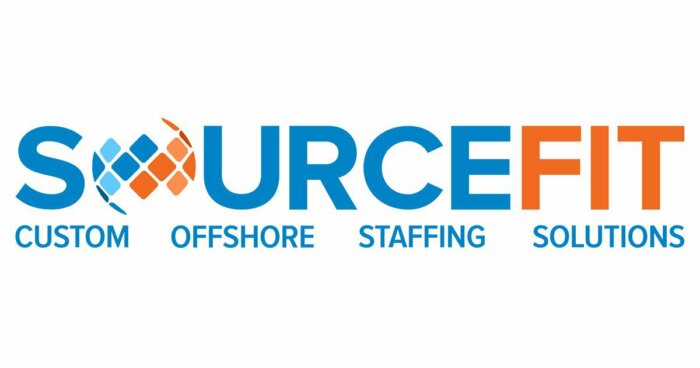 Sourcefit is a BPO company headquartered  in Manila, Philippines, focused on providing Custom Offshore Staffing Solutions. Founded in 2006, the company partnered with the Fortune 500 telecom industry to provide clients with process consulting and content moderation services on an outsourced basis. 
The company offers a wide range of services, including marketing tasks such as SEO and PPC, content moderation, social media, email marketing, telesales, and customer service support. 
Read a fill review of Sourcefit, here. 

OP360 is a global business process outsourcing firm that offers 24/7/365 professional services for inbound and outbound call center, data center, accounting, technology support, application and web development, back-office, and all other related activities. 
Founded in 2006, the all-around organization has grown its business, with locations in the United States, El Salvador, Guatemala, San Marcos, India, and the Philippines.
Read a full review of OP360, here.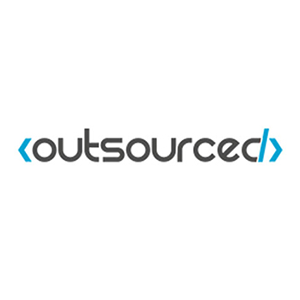 Outsourced is a leading Business Process Outsourcing (BPO) company in the Philippines. It provides dedicated full-time remote staff and offshore staffing services to international companies of all sizes. 
This outsourcing firm specializes in providing an offshore staff of the highest quality, who will continue to exceed your expectations ongoing.
Read a full review of Outsourced, here.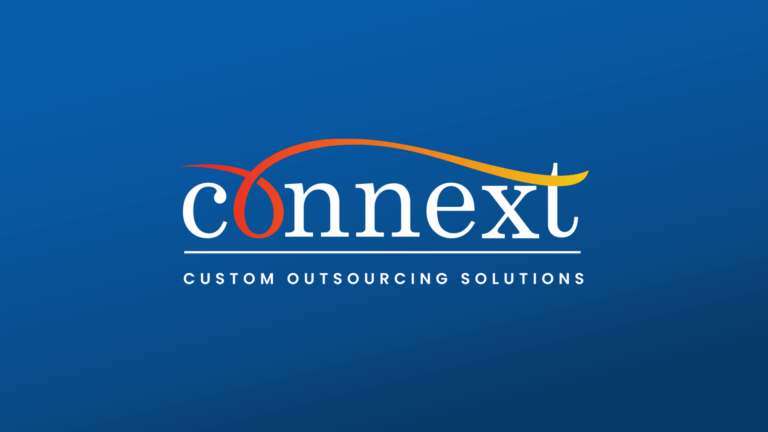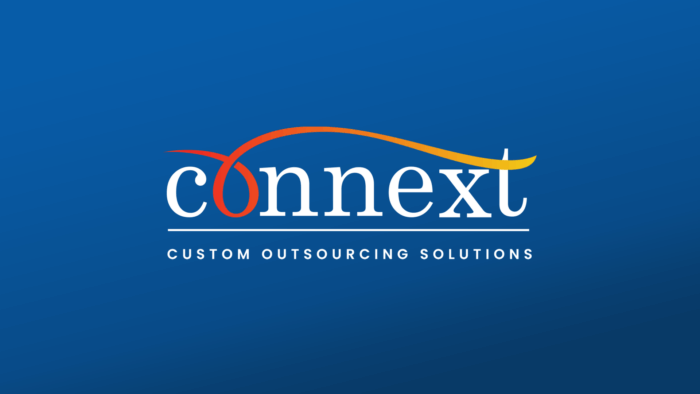 Connext is a back-office Business Process Outsource (BPO) service firm in the Philippines. The firm has been providing highly skilled professional staffing services at a minimal cost since 2014.
Enabled by seamless cloud connectivity, Connext solves the staffing challenges of its clients. The firm achieves this by building exceptional remote teams that contribute to the smooth running of their client's businesses.
Read a full review of Connext Global Solutions, here.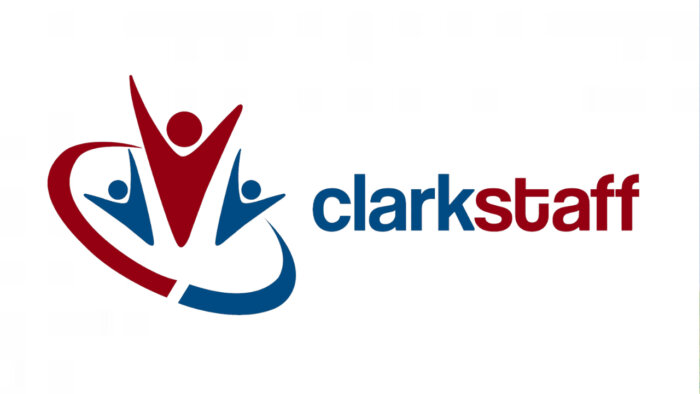 Clark Staff is an American-owned remote staffing company that has successfully operated since 2003. Its primary objective is to empower small and mid-sized companies by providing them with resources that were once exclusively accessible to Fortune 500 companies.
Within the management ranks of Clark Staff, they boast over 60 years of collective experience in the BPO industry. Its expertise lies in assisting companies in building, managing, and expanding their remote teams on a global scale.
Read a full review of Clark Staff, here.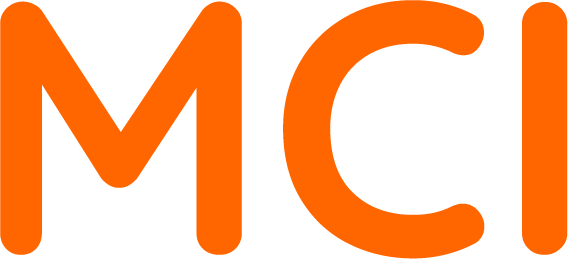 MCI is a privately held, tech-enabled business process outsourcing (BPO) company that provides Global Customer Experience Outsourcing, Technology & Contact Center Services. Driving modernization through digitalization, MCI ensures clients do more for less. MCI operates globally offering a wide array of pricing configurations.
Read a full review of MCI, here.

OutForce is one of the leading BPO companies in the Philippines, with success and trust built on its 'people first' approach, while leveraging the latest technologies to provide premium outsourcing services to clients across the globe.
Read a full review of OutForce, here.

Pandr Outsourcing is an Australian outsourcing company with expertise in helping businesses grow, increase revenue, and improve productivity through outsourced teams.
It gives a top-notch experience by guaranteeing that clients will already begin to see improvement in their operations within three days. It even offers a free service to anyone that isn't blown away by its solutions, with its unique, risk-free three-day trial.
Read a full review of Pandr Outsourcing, here.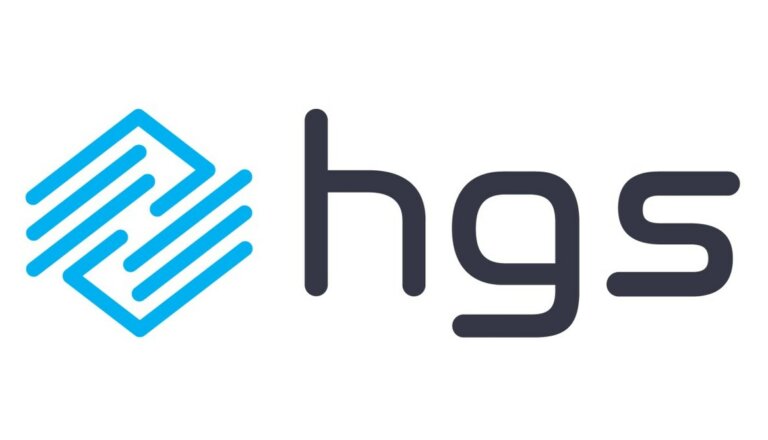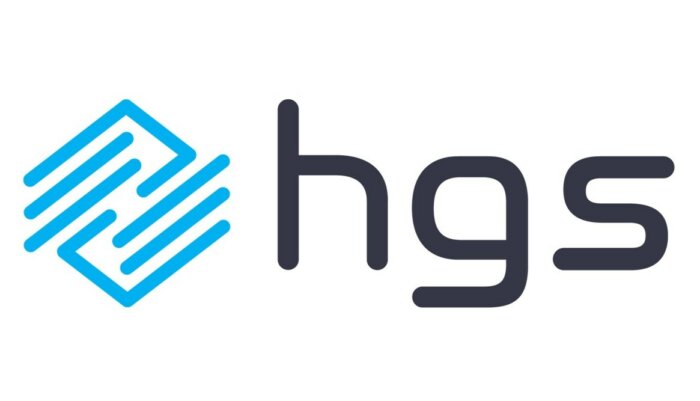 HGS employs over 45,000 people in 66 centers located in the US, Canada, the UK, India, the Netherlands, France, Germany, Italy, Jamaica, UAE, and the Philippines.
Read a full review of Hinduja Global Solutions (HGS), here.


Boomering is a top-rated, state-of-the-art, bespoke BPO located in Clark Free Port Zone, Pampanga, Philippines. The company provides highly proficient full-time professionals at competitive rates allowing you to work on your business instead of in it.
Read a full review of Boomering, here.

Wing Assistant is the world's best assistant for business. Wing provides businesses, startups, and executives with dedicated assistants who will take over busy work such as basic research, data entry, social media management, and lead generation.
Read a full review of Wing Assistant, here.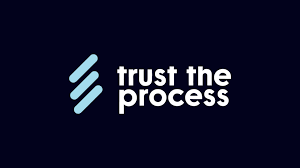 Trust The Process is an Australian-owned Business Process Outsourcing company offering expertise in outsourcing and digital transformation for businesses across the globe. 
The company is comprised of highly-skilled professionals who provide client support through Virtual Assistants or CRM experts to help systemize the business. 
Read a full review of Trust the Process, here. 

20four7VA is a BPO partner that offers clients access to a large pool of virtual assistants they can hire to work on a wide range of projects. The firm can help with various HR and payroll tasks, and clients can cut overhead costs by 80%.
20four7VA prides itself on having a thorough vetting process for hiring virtual assistants and uses an onboarding process to help them succeed when working with new clients. 
Read a full review of 20four7VA, here. 


"Accenture is the world leader in technology, consulting, and outsourcing. They have 400,000 employees worldwide, of which 45,000 are based in the Philippines.
It has 22 delivery centers across the country, including Cebu and Ilocos. They have come a long way from being just 85-strong at Manila in 2007. Fortune magazine has called it the World's Most Admired Information Technology Services company.
Read a full review of Accenture, here.


Teleperformance is a BPO company based in the Philippines. Founded in 1996, this company has grown to over 380,000 employees based in 83 countries. 
Teleperformance offers digitally integrated business services to support customer experience management, business process services, and back-office services. Teleperformance provides digital solutions to many industries, including Retail e-commerce, Energy & Utilities, Healthcare, and Financial Services. 
Read a full review of Teleperformance, here.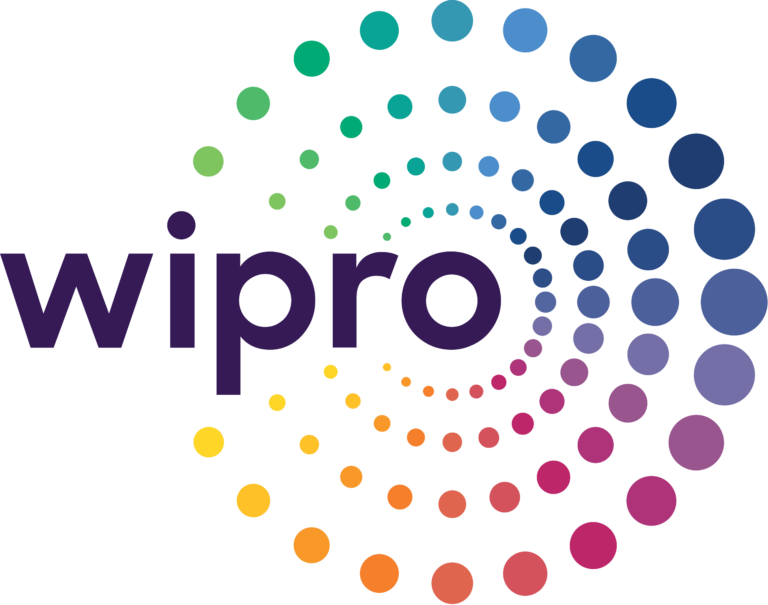 Wipro Limited is among the leading global information technology, consulting, and business process service companies. This company harnesses the power of hyper-automation and cognitive computing to aid clients in finding success in the digital world. Wipro utilizes robotics, cloud, analytics, and other emerging technologies to make this goal a reality.
Wipro has been globally recognized for its comprehensive service portfolio. They also are renowned for their commitment to sustainability and good corporate censorship. With more than 220,000 dedicated employees, Wipro serves clients across six continents.
Read a full review of Wipro, here.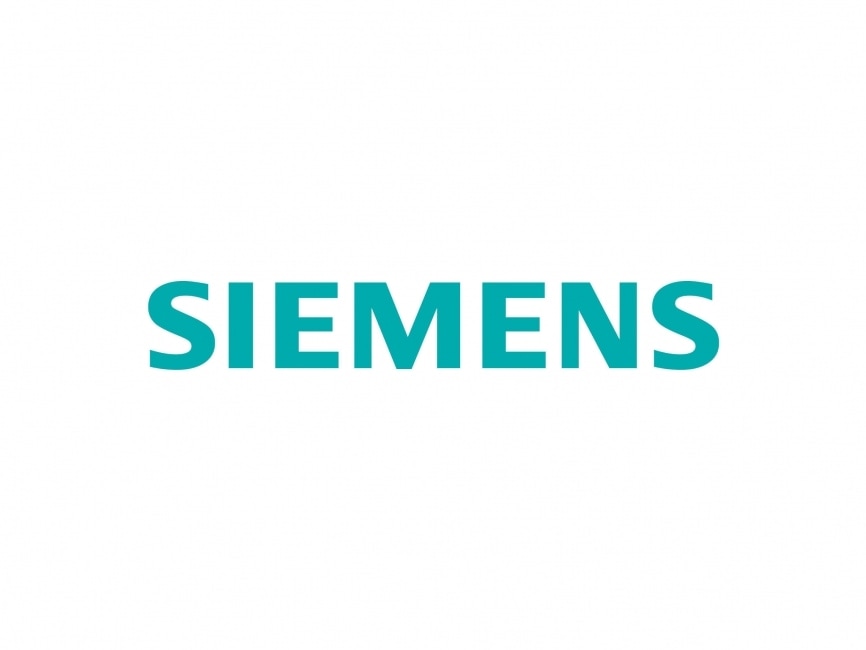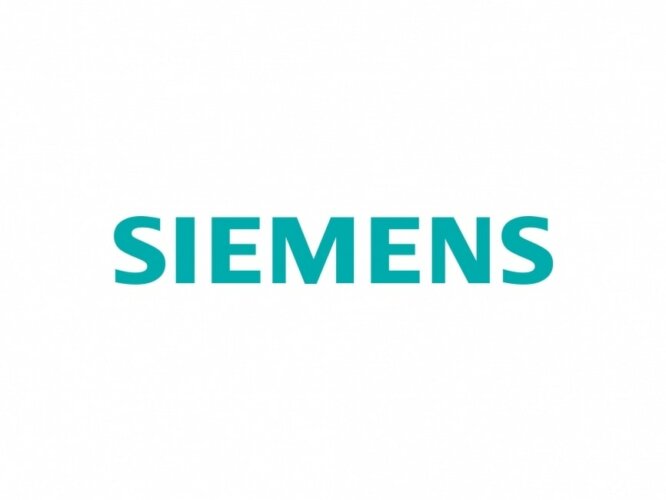 Sequential Technology International (STI) is the trusted BPO partner of wireline/wireless telecommunication, broadband, cable/MSO, and satellite service providers. We offer solutions that range across all customer interactions and touch points.
Read a full review of Siemens, here.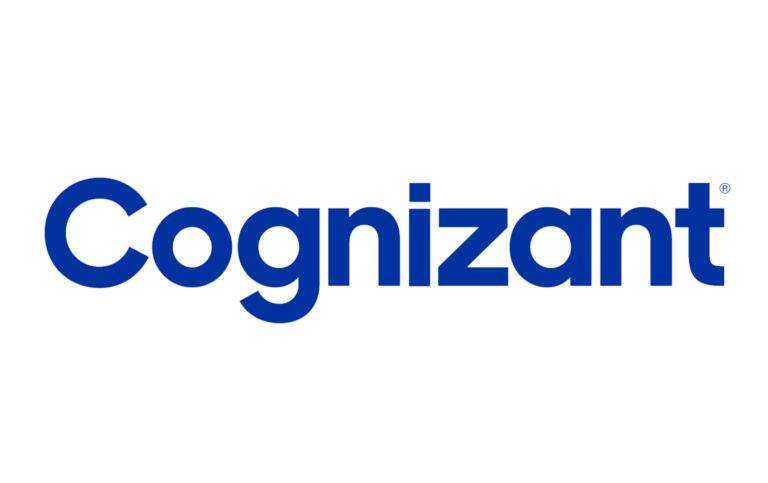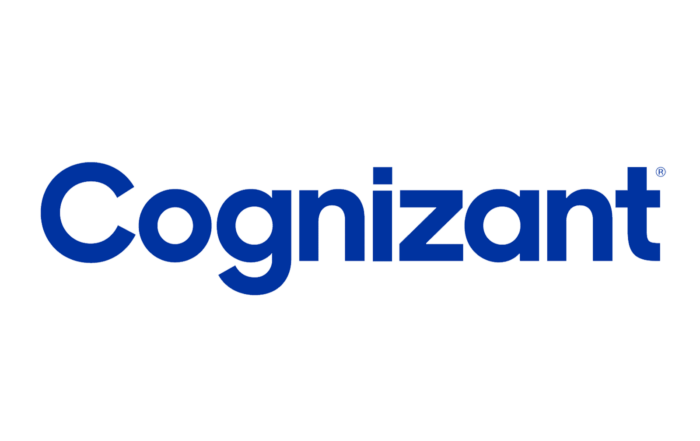 Cognizant is a global information technology services firm that transforms customers' business, technology model, and operations using state-of-the-art technologies. The company's distinct industry-based, consultative approach assists customers in envisioning, building, and operating more creative and efficient companies.
Cognizant is number 194 on the Fortune 500 and is regularly recognized among the world's most respected businesses. The company assists its clients by giving them insights to be proactive about their customers' needs and act accordingly.
Read a full review of Cognizant, here. 


CGI is one of the largest consulting and IT firms for a wide range of businesses worldwide. The company was established in 1976 and has since grown to include 400 locations globally, offering business consulting services for over 20 different industries.
Read a full review of Capgemini, here.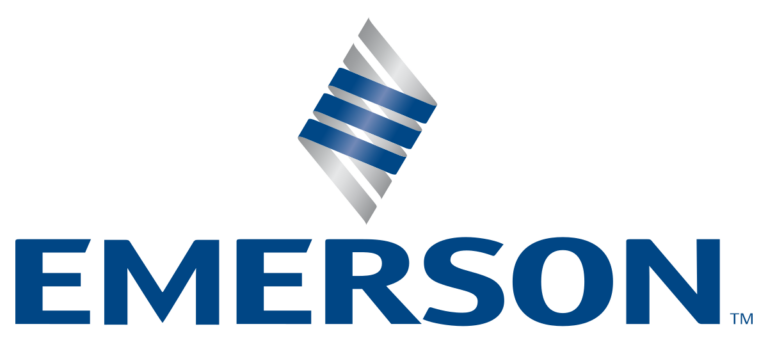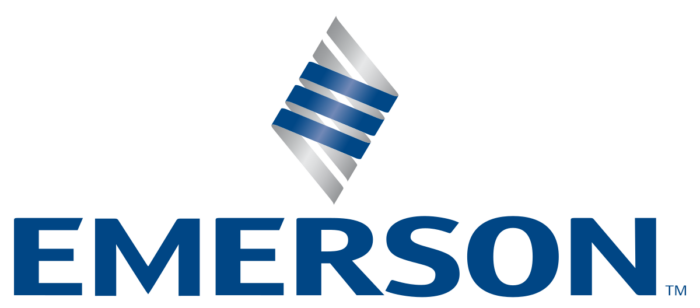 Emerson is a mechanical and industrial engineering business process outsourcing (BPO) company located in St. Louis, Missouri. They work hand in hand with companies in the field to implement straightforward approaches to operate more efficiently.
Emerson works to benefit the world in new ways. Their website states that they're a place where engineering and technology combine for solutions that improve the lives of their clients.
Read a full review of Emerson, here.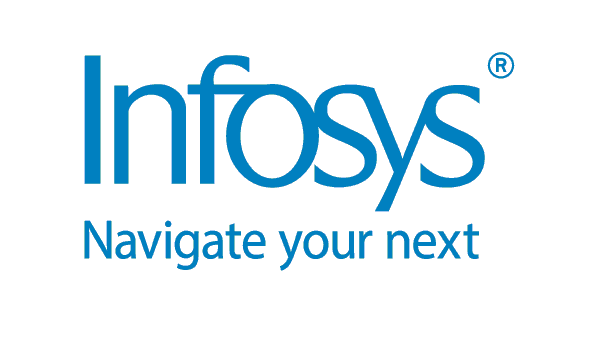 Infosys BPM Ltd., the business process management subsidiary of Infosys Ltd. (NYSE: INFY), was set up in April 2002. Infosys BPM focuses on integrated end-to-end outsourcing and delivers transformational benefits to its clients through reduced costs, ongoing productivity improvements, and process re-engineering.
Infosys BPM operates in India, Poland, the Czech Republic, the Netherlands, Ireland, South Africa, Brazil, Mexico, Costa Rica, the United States, Puerto Rico, China, the Philippines, Singapore, and Australia.
Read a full review of Infosys, here.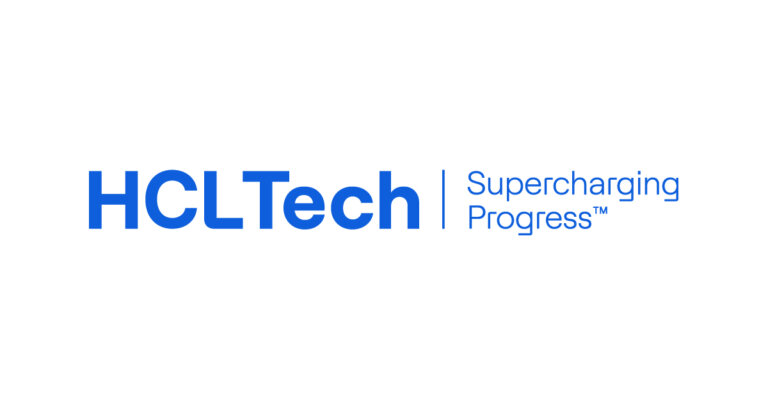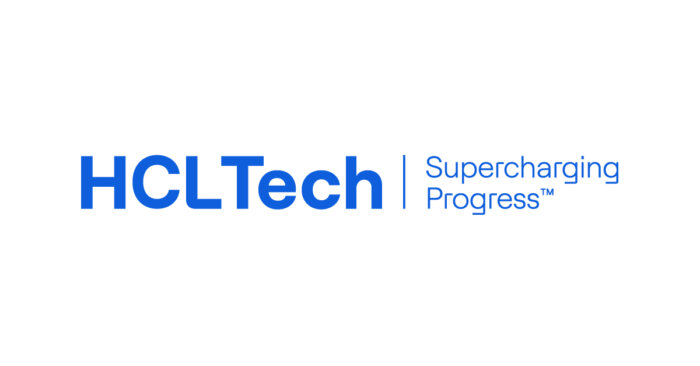 HCL Technologies Ltd is a leading provider of digital, engineering, and cloud solutions to businesses around the globe and India's third-largest IT company.
The company has since grown to over 219,000 staff with more than 210 delivery centers spread across 54 countries. It serves around 10,000 clients globally with its software and product offerings.
Read a full review of HCL Technologies, here.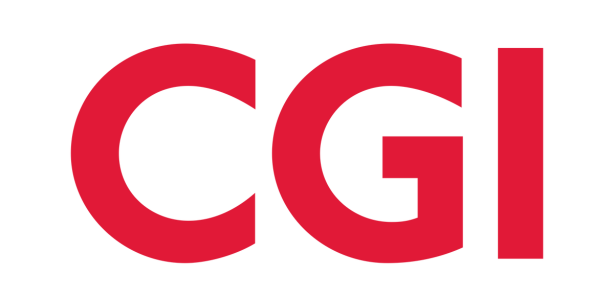 "Founded in Quebec City in 1976, CGI was the brainchild of Andre Imbeau and Serge Godin. At the time of their incorporation, CGI was the acronym for "Conseillers en gestion et informatique", which translates to "Consultants in management and information".
CGI, as an outsourcing company in Philippines, specializes in a variety of services such as business consulting, application services, business process services, IT outsourcing services, infrastructure services and systems integration services.
Read a full review of CGI, here.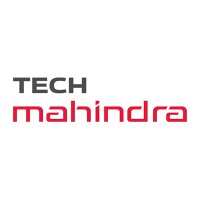 Tech Mahindra is a Business Process Outsourcing (BPO) service provider headquartered in Pune, Maharashtra, India. This company offers customer-centered, industry-leading information technology solutions for its client companies. 
Read a full review of Tech Mahindra, here.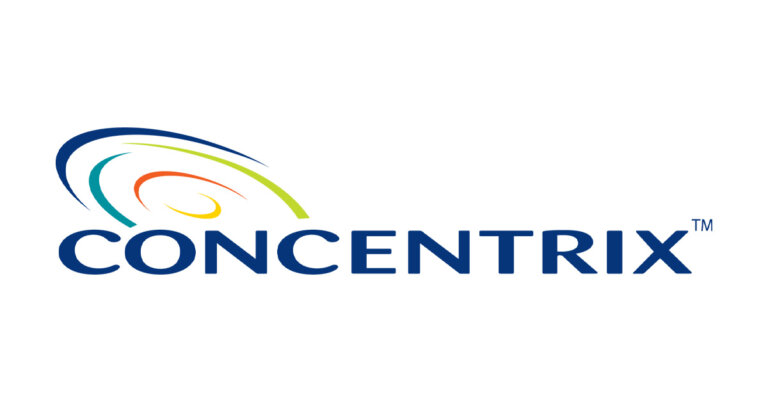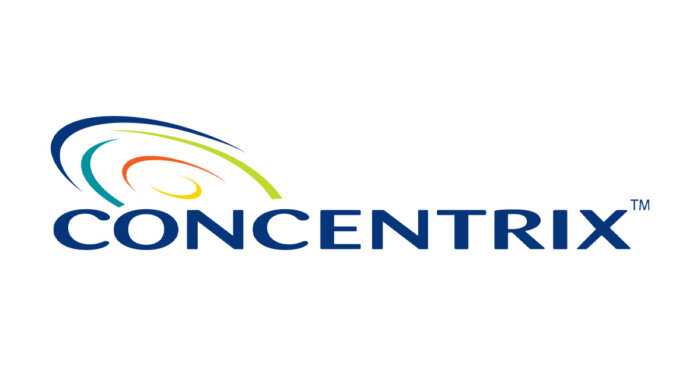 Concentrix is an IT company providing technology solutions to clients worldwide with its headquarters in Fremont, California. This BPO firm also provides services in Brazil, China, Japan, and South Korea. They specialize in design, marketing, business processes, and customer management solutions. 
Read a full review of Concentrix, here.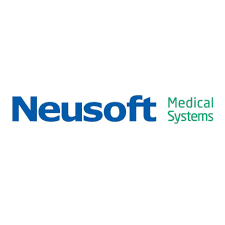 Neusoft is a Business Process Outsourcing (BPO) solutions provider that offers its clients cutting-edge information technology, innovative solutions, and services that meet and exceed what is necessary to enact social transformation, shaping new values for communities and new lifestyles for individuals.
Read a full review of Neusoft, here.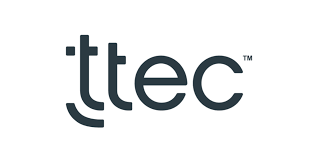 For over 40 years, TTEC (formerly TeleTech) has combined service design, strategic consulting, technology platforms, and operations excellence to deliver experiences that captivate customers and greatly improve the bottom line. It aims to help companies make their customers happy. 
Read a full review of Teletech, here.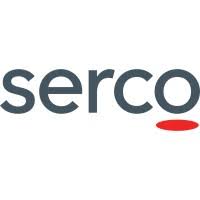 Serco Global Services is a BPO that acts as a vital part of the Serco Group. The business provides public services to governmental agencies in more than twenty countries. The company's provisions cover a similarly wide variety of specialties, like technology services and asset management.
Read a full review of Serco, here.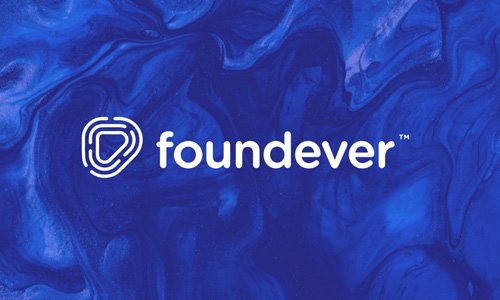 Foundever™ is a global CX solutions leader and Business Process Outsourcing (BPO) services provider headquartered in Miami, Florida, United States.
The company has been a problem-solving innovator providing scalable digital solutions to its global market since 1985.
Read a full review of Foundever, here.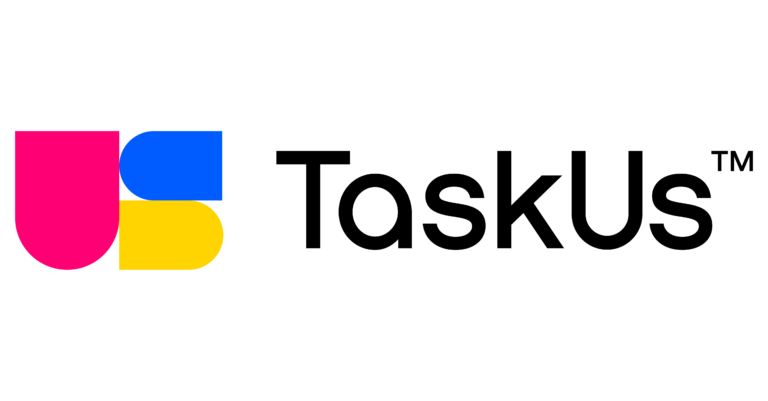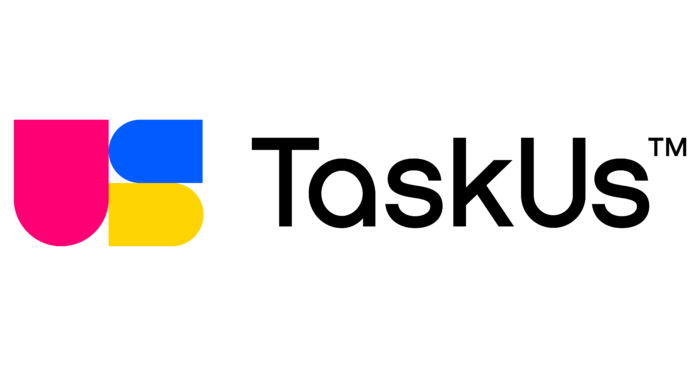 TaskUs is a Business Process Outsourcing company unlike any other. TaskUs is an intelligent collective with expertise in a wide array of technology and data usages to meet the needs of your company.
Read a full review of TaskUs, here.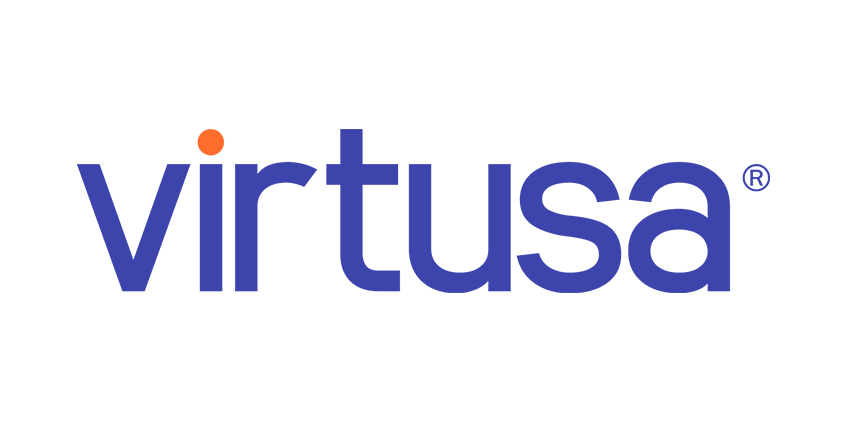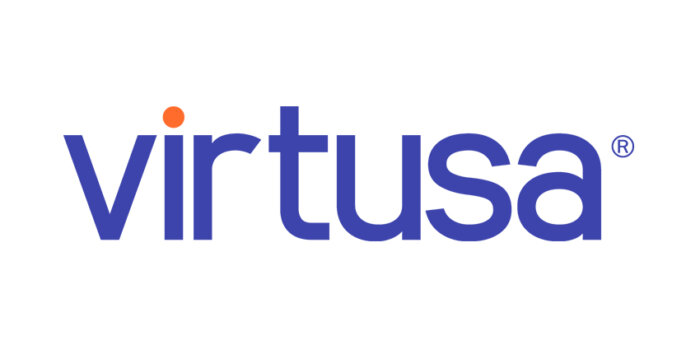 Virtusa is a digital engineering and consulting Business Process Outsourcing (BPO) services provider headquartered in Massachusetts, USA. VirtusaPolaris has been providing digital transformation and engineering solutions since its inception in 1996.
Read a full review of Virtusa, here.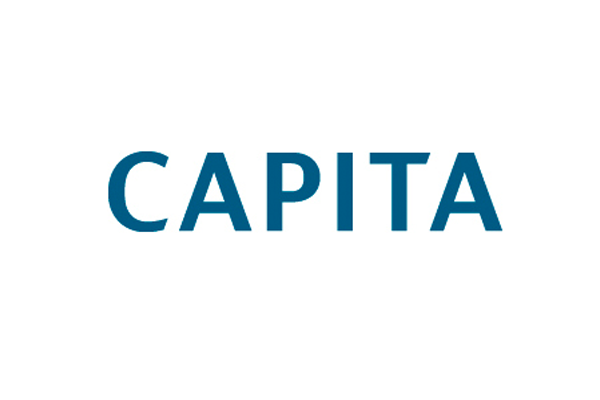 Capita is a long-term business outsourcing company established in 1984. They make it easier to link businesses, customers, governments, and citizens.
This firm provides unique consulting, digital, and software solutions that enable customers to focus on what they do best to achieve more remarkable results.
Read a full review of Capita, here.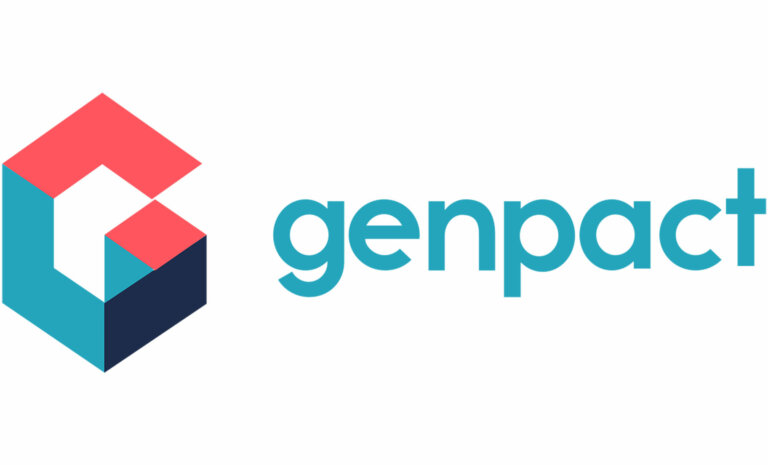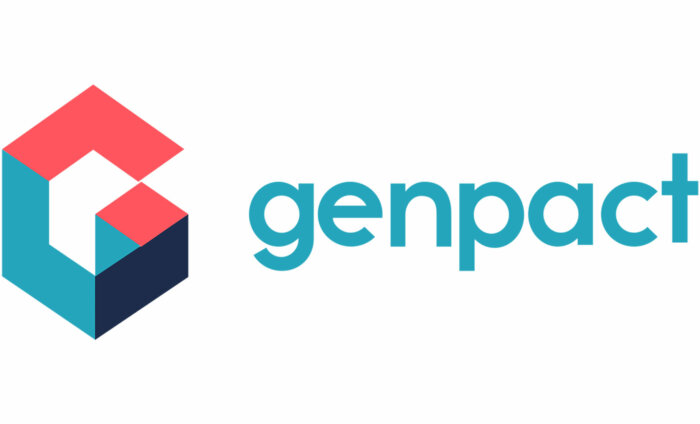 Genpact is a business process outsourcing (BPO) and information technology services provider founded in 1997. While headquartered in New York, the firm's operations span the globe. 
With more than 10,000 employees and its own innovative artificial intelligence-based platform, Genpact Cora, the BPO company can "connect every dot, reimagine every process, and reinvent companies' way of working."