Top 20 IT inventory software your company should know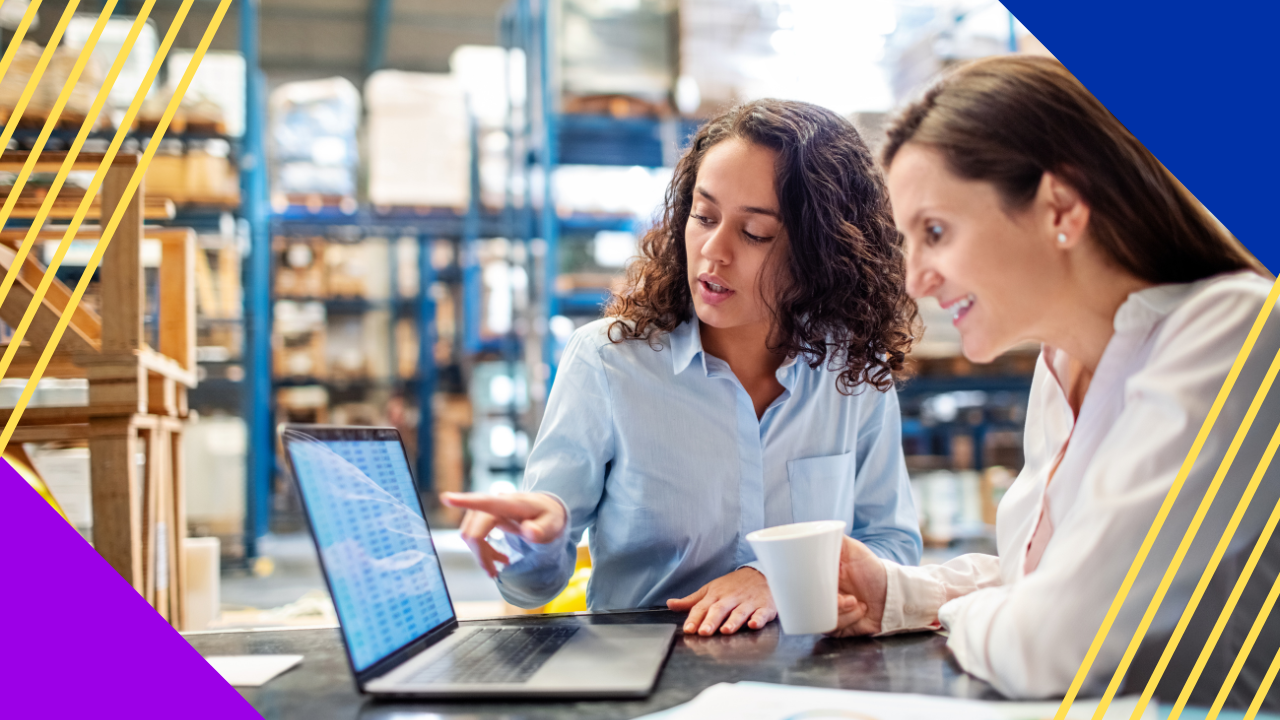 List of top IT inventory software
The purpose of inventory is necessary for all kinds of business. A platform for monitoring and organizing processes helps streamline daily operations within an organization. 
It is one of the reasons why inventory is considered a requirement in delivering excellent service and customer satisfaction. It systematically changes the movement and transactions of business and is always a window for advancement.
Inventory tools are now even more accessible to companies and start-ups with tight budgets. Different companies utilize inventory software specifically for IT-related assets.
What is IT inventory software? 
An IT inventory software is a software system specifically designed for tracking and inventory functions.
It has a monitoring mechanism that navigates servers, troubleshoots, and track deliveries. It also enables installations of hardware and software designed for IT equipment and other accessories.  
IT inventory software integrates major features to provide comprehensive inventory systems for many establishments. In other words, these software tools innovate IT inventory management seamlessly with technology and online connection.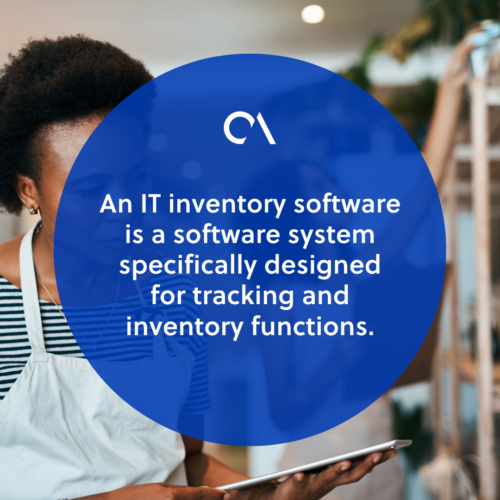 Why should your company use IT inventory software?
When dealing with customers and servicing large companies, keeping track of and managing the work and status of your IT equipment is a high priority.
Daily updating inventory to maintain comprehensive data of IT-related assets and configuration changes will help address problems quickly and proactively. Hence, the company will not compromise the conduct of operations.
Here are some of the factors why your company should use an IT inventory software:
Optimizes service delivery
Any interruptions concerning IT equipment and systems will definitely affect the overall operation of a company. This is especially true for those performing virtual tasks and business process outsourcing (BPO) services.
The work of IT requirements in these companies is crucial. Any problem and troubleshooting may cause delays and may stop operations.
With IT inventory software, early detection can be achieved through monitoring mechanisms where proactive response applies, optimizing service delivery through risk reduction.
Decisions backed with right data and information
IT-related assets also need monitoring for system upgrades, configurations, warranties, and the applicability of their licenses. 
These areas often need careful decisions to address issues promptly, given that IT inventory software can be a great instrument to derive a reliable basis for actions to be taken.
It usually has collective data that gives an overview to the company about the status of equipment and its current condition. It will help the heads of office through its IT experts to make informed decisions.

Identify shrinkage and integrated accounting mechanism 
IT inventory software also contributes to quick auditing functions and shortens the time spent looking for lost inventory, backed with a user-friendly online inventory management tool.
It also has features that can effectively communicate with accounting software and applications, incorporating back-of-the-office tasks in a single platform.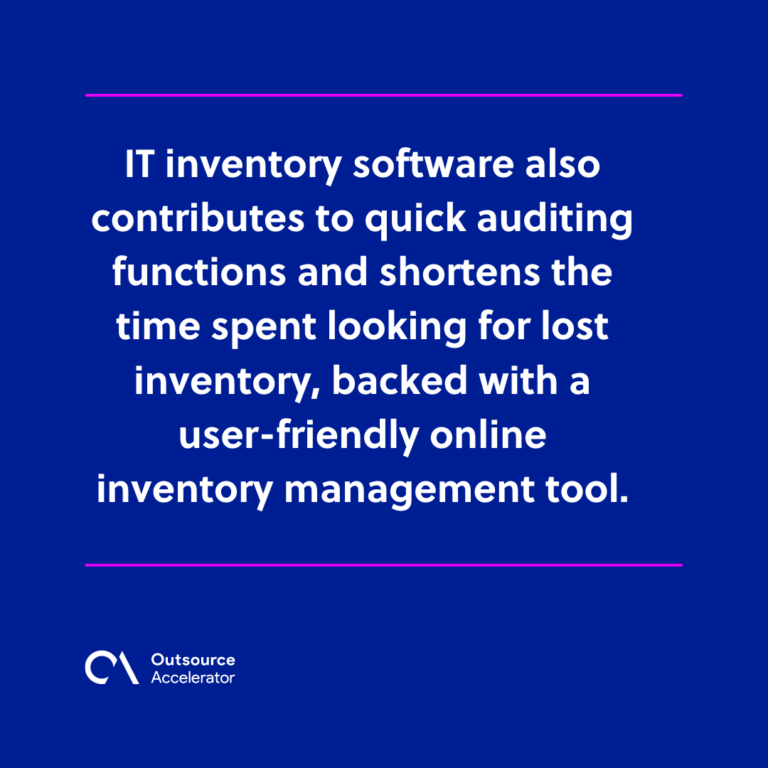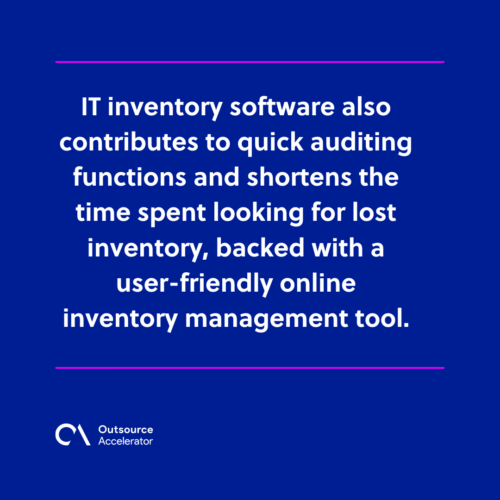 Top global outsourcing list
Outsource Accelerator is the world's leading outsourcing marketplace and advisory. We list over 3,000 BPO firms located across the globe in our global directory, and we provide detailed information, price guides, and reviews.

Whether you're a solopreneur, SME owner, or corporate executive, we can help you find the most suitable outsourcing provider for your business.

Explore our outsourcing directory now. You may also check out our Top BPO Outsourcing lists per country here:
Top 20 IT inventory software
Here we have today's leading IT inventory software tools businesses can invest on:
BMC Track-It! is an IT inventory software focused on making systems and processes in the company to be simple and easy to use. The software can integrate with its help desk for a more comprehensive IT asset management (ITAM) solution.  
Among its benefits and features are the following:
Asset management for software audits

Budget creation and license management

Software discovery and monitoring tools

Asset lifecycle management
Boss solution IT software is available for On-Premise and Software as a Service (SaaS) environments. Powered by its information technology infrastructure library (ITIL) based solutions, its IT inventory software helped customers improve overall efficiency.
It provides capabilities that manage requirements for service desk, asset management and tracking, and other service management applications. 
ManageEngine Asset Explorer helps to keep up-to-date information about all business assets by periodically scanning the software, hardware, and other ownership information. 
It is among the most popular plug-and-play asset explorers that provides companies with:
Asset ownership, current status, and license data

Contract tracking

Purchasing orders

License compliance view
It monitors, manages, and secures the IT infrastructure of its partner clients with enterprise-grade solutions built from the ground up. 
It also provides solutions for complex IT management problems, ensuring high availability and making users highly satisfied.
Oracle PeopleSoft IT inventory software works well with digital document management. It is an intelligent system created for managing dispersed IT assets. 
It integrates with Oracle financials and customer relationship management (CRM) IT help desk systems. 
PeopleSoft has many features that allow jobs to go much more efficiently and effectively.
Snipe-IT is an open-source IT asset management system that assists organizations in keeping track of licenses, accessories, consumables, and other IT-related assets. 
Its main features include:
A robust asset database.

Reporting capabilities.

Third-party application integrations. 

Easy-to-use interface.

Customization.
The system offers a free access tool but has additional charges for its support service that will form part of your company's total cost of ownership.
Asset Panda is a cloud-based IT inventory software solution that lets you track all kinds of assets, from computers and furniture to tools and equipment. 
Asset Panda is suitable for small businesses and enterprises that offer the following features:
Asset check-in/check-out

Customization

Asset location

Integrations
The Network Inventory Advisor is a dedicated network inventory software that fits any size of organization, from start-ups to large businesses. One of its best features is acquiring information about all hardware and software assets on a centralized network.
The software gathers information about software installations, versions, licenses, and hardware details, making it an indispensable tool for audit reports. It also collects license information for more than 500 independent software vendors.

Spiceworks Inventory Management tool manages all IT-related assets, all in a central platform. It automatically records detailed device information to help companies troubleshoot user issues promptly and establish a basis for budgeting and auditing aspects of devices. 
This tool automatically updates software and can intensively detect unwanted or troublesome software in Windows, Mac workstations, and servers. Spiceworks also allows detection and inventory of cloud services and generates reports.
SolarWinds Service Desk creates a comprehensive management platform integrating IT asset management and services. 
It aims to maximize and streamline the seamless use of support service providers and to have a centralized ticket system and asset management platform, including:
IT service management

Database performance

Network management

Systems management

Application management 
InvGate Assets is an IT inventory software that can also cater to the needs of hardware inventories by identifying and redeploying underutilized assets. The system also offers recommended actions for organizations' IT assets from procurement to decommissioning.
This inventory-tracking software will alert partners of changes in hardware, licenses, software, or device allocation. It is capable of monitoring these changes remotely and in real-time
Landsweeper is a well-known and popular option in terms of an asset management solution that services an enhanced and comprehensive way of the inventory process, including:
Hardware information tracking

Help desk integration

Asset monitoring

Asset discovery

Integrations



This solution discovers data and leverages it to take the organizations' services and products, for hardware and software, to the next level. 
It is an agent-free network inventory software boasting over 300 default network reports and scales to thousands of network assets.
Pulseway is a multi-functional IT inventory software and management platform for Windows, Linux, Mac, and Simple Network Management Protocol (SNMP) devices and applications. 
It helps system administrators and IT technicians to be more efficient and resolve critical issues proactively through:
Powerful automation of auto-remediation 

Patch management deployment
Pulseway has partnered with over 6,000 businesses globally.
GoCodes has a unique physical asset tracking system that is fast and mobile-capable. It is made possible by the use of secure QR stickers.
The system tracks & manages tasks, including repairs, maintenance, and inspections, with automatic notifications. It maintains documentation and inventory that the company can easily share with its team.
Ivanti Neurons for ITAM manages IT asset data over its cycle by tracking, configuring, and optimizing. The solution's configurable design helps firms define and follow customized workflows or implement out-of-the-box processes.
With Ivanti Neurons for ITAM, companies may gain comprehensive visibility of hardware and software assets. They can experience an IT inventory software function that optimizes costs and improves efficiencies over a complete asset management lifecycle.
ServiceNow helps manage company operations with its software asset management (SAM) solution. It streamlines and supervises IT inventory software with a single architecture through automaton and digital workflows, feeding critical asset data.
It also tracks and manages software licenses across the enterprise from a centralized platform. The software modernizes operations to optimize productivity, cost, and company resilience.
SysAid's Asset management software offers a comprehensive number of network detection features for businesses. Its detailed changelog and focus on integrated solutions make it more valuable.
It includes a help desk, lightweight directory access protocol (LDAP) integration, and an HTML5 mobile browser client that is friendly and manageable for clients.
Hexnode is a cloud-based unified endpoint management (UEM) solution that allows the cloud to secure and manage corporate devices. The IT software offers a flexible solution for comprehensive management and security in an organization. 
Trusted by small and midsize businesses (SMBs) to Fortune 100s worldwide, Hexnode manages the entire corporate network seamlessly. It is well-known for its industry-best features, supporting major device platforms for different industries.
OrbusInfinity assists transformation teams in bridging the gaps through the complexity of technology-based advancements. Its dashboard and collaboration platform help businesses track, create, and capture value for continuous development.
Its IT portfolio management enhances an organization's capability to make sound technology investment decisions. It has a centralized view of IT assets, cost-effectiveness, and alignment with business goals.
Miradore Management Suite is an on-premise device management software that supports Windows, macOS, and Linux. Businesses can install and navigate using desktops, laptops, and servers.
Miradore has software capable of IT inventory functions with high device and data security features. Companies can easily encrypt all top-secret data and enforce safe passcodes and screen locks, preventing unwanted applications.
AssetSonar combines hardware and software data and optimizes IT spending with its comprehensive and audit-ready IT asset management solution. 
It also offers competitive IT inventory software, ensuring license compliance, entitlement management, and software reconciliation.
Its integration with Zendesk and Jira unleashes seamless IT service management delivery and comprehensive control of your IT infrastructure. This is done through its integrated network discovery application.