How customer satisfaction impacts a business' success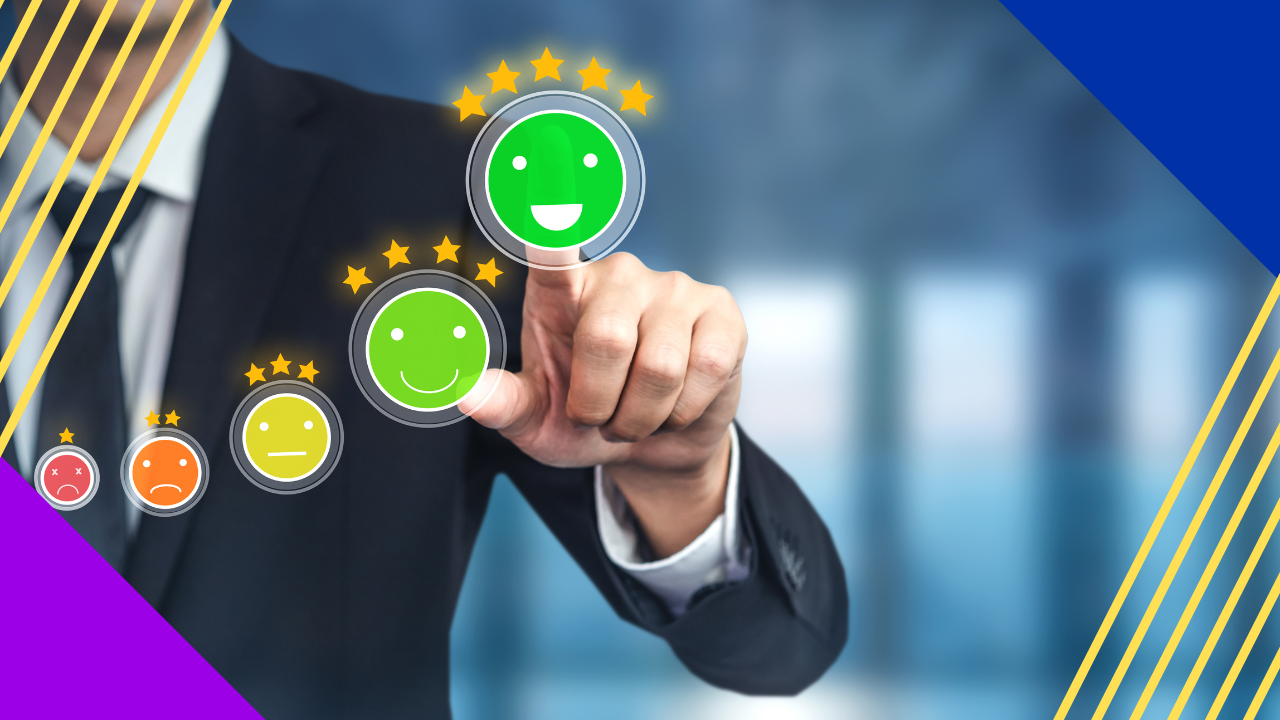 Your target clientele plays a huge role in your business' overall success. As you work your way towards your business goals, note that without satisfying your customers, your business will eventually nosedive. Customer satisfaction helps you identify unhappy customers and it has significant advantages to your company in the long term. 
You always have to put greater focus on providing your target people with an all-around customer experience. Remember that organizations have to keep abreast with other rival companies to remain relevant in the ever-competitive marketplace. Your customer satisfaction is not only critical to your brand but it also impacts your overall business performance. 
But how do you exactly elevate your business from your competition? What is the role of customer satisfaction to your growing business? More so, how can you beef up your overall customer satisfaction? Let's find out! 
Customer satisfaction overview
Customer satisfaction measures how well pleased are customers with what your company has to offer. It determines whether you are able to meet your customers needs and expectations with your products and services. 
Further, it gives you a clearer picture of how your customers perceive your brand. It serves as your customers essential indicators for their purchase decisions and loyalty. Working on your customer satisfaction is not necessarily about being able to offer the best products and services. 
Rather, note that you also have to ramp up the quality of your customer service.
Great customer experience leads to customer satisfaction, and this helps you with the following aspects of your business: 
Delighted customers results in improved sales revenue

. This encourages your customers to do repeat purchases and spend more on your offered products and services. 

It helps you stand out from your other market competitors

. It means that your customers won't have to bother looking at what your competition has to offer – as they are already happy and satisfied with your brand. 

Positive customer experience allows you to gain your customers trust and establish a loyal customer base

. As you know, consumers can easily switch to other brands. When customers choose to remain loyal to your products and services, it is a significant achievement for the company. 

Achieving your customers' satisfaction empowers your staff

. It motivates your employees to work the extra mile and continue to be committed to their tasks. 

Well satisfied customers will back up your products and services

. There will be a bigger chance for them to recommend your brand to friends, family, colleagues and other people. Recommendation is one of the most authentic and effective ways of promoting what your business has to offer.

Word-of-mouth

is one the most underrated – yet very effective – form of advertising.
Business leaders should not assume that they already know what their target market wants. Rather, as an entrepreneur, you should be able to listen and understand your customers voice. Measuring your customers' satisfaction is critical to your business and there are various ways to do it.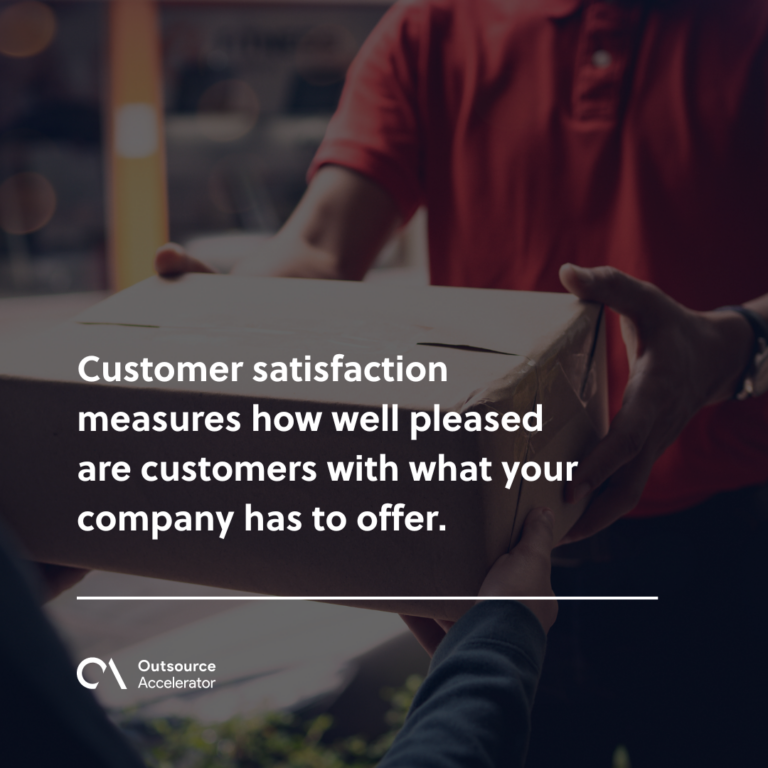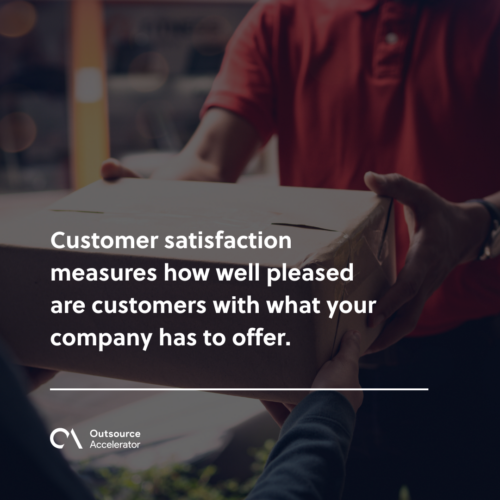 4 key customer satisfaction metrics you should concentrate on
Now as we have mentioned prior, there are different methods of measuring your customer satisfaction. But many organizations tend to overlook the fundamentals of customer experience. Here are the four key metrics that are crucial to every business success: 
Overall satisfaction
This shows your customers' overall opinion towards your products and/or services that they have avail of. Your customers' experience towards your brand embodies the quality of your products and services. 
People's perceived quality towards a certain brand mainly depend on the following – the overall quality, reliability, and how well their needs were met.
Factors affecting customer satisfaction
This is more on the consumers cognitive measures, more so, how your products and services affect them. How your brand affects your customers is best measured through your products and services attributes. Meaning, what benefits can the people gain from what you offer. 
As for cognition, it pertains to the consumers' judgements. In terms of your products, were they useful? Were they a good fit for the consumers' situation? Did they meet or exceed the consumers' expectations? 
Your customers' judgments often apply as they utilize your products or avail of your services. How it affects them represents their post-experience, mainly the emotional effect. Referring to the outcome brought about by your products and services' quality or value.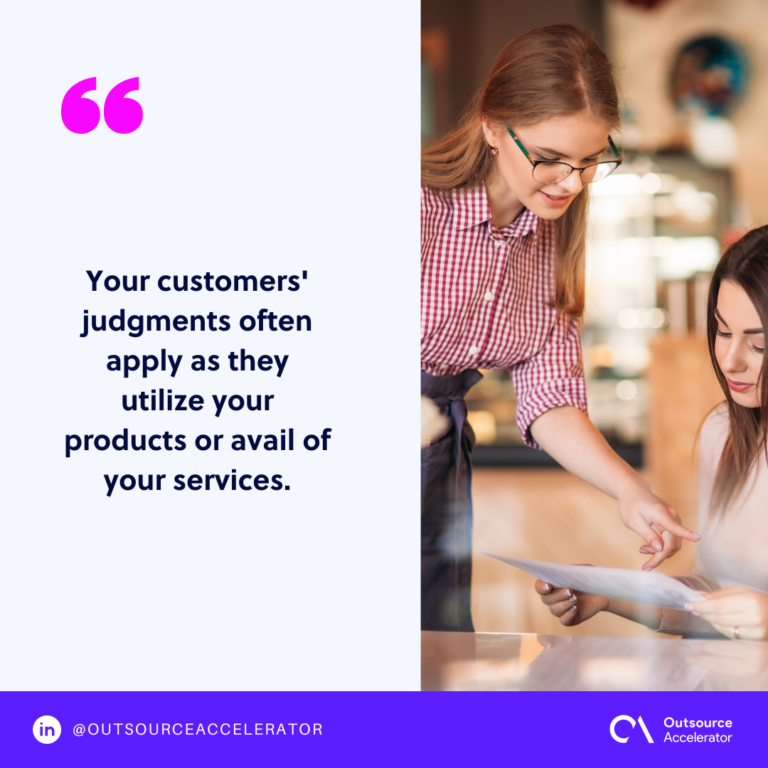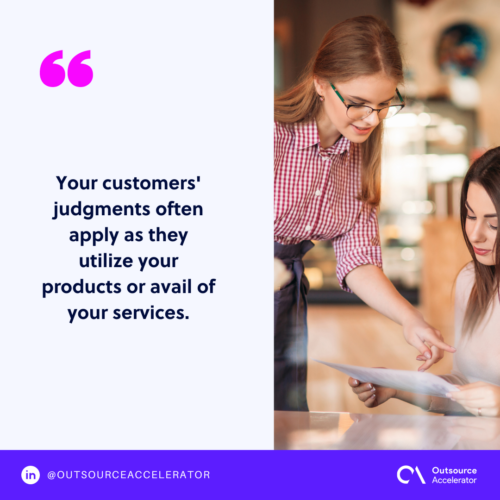 Loyalty
Customer satisfaction is one strong predictor of loyalty. Loyal customers result in the likelihood of repurchase. Further, it also results in the probability of loyal customers recommending your company to their family, friends, and other people. 
Repurchase intentions
The consumers' intentions for repurchase can often be depicted through different behavioral measures. Examples of these behavioral measures can be reflected through their past experience with your customer service. It can also be through word of mouth or social networks, from other customers' experiences.
How to measure your customer satisfaction effectively 
Measuring your customer satisfaction gives you visuals to consumers' emotional responses towards your products and services. The best way to control and regulate your customer churn is to measure their satisfaction. Thus, act upon the information you have collected. 
Here we have outlined five ways you can effectively gage your customer satisfaction: 
Customer satisfaction survey
Customer surveys are best done right after your customers have availed of your services. This allows you to have an accurate glimpse with regards to their comments and feedback. 
Keep in mind that other customers may not want to fill in your surveys as it may take much of their precious time. It is important that you keep your surveys short and on point.
Examples of customer satisfaction surveys are In-app surveys, online surveys, feedback forms, and more. 
Customer Satisfaction Score (CSAT)
A Customer Satisfaction Score (CSAT) enables you to gage your customers' short-term happiness. This mainly pertains to their recent transactions with your organization. A typical CSAT ranges from highly unsatisfied, unsatisfied, neutral, satisfied, and highly satisfied.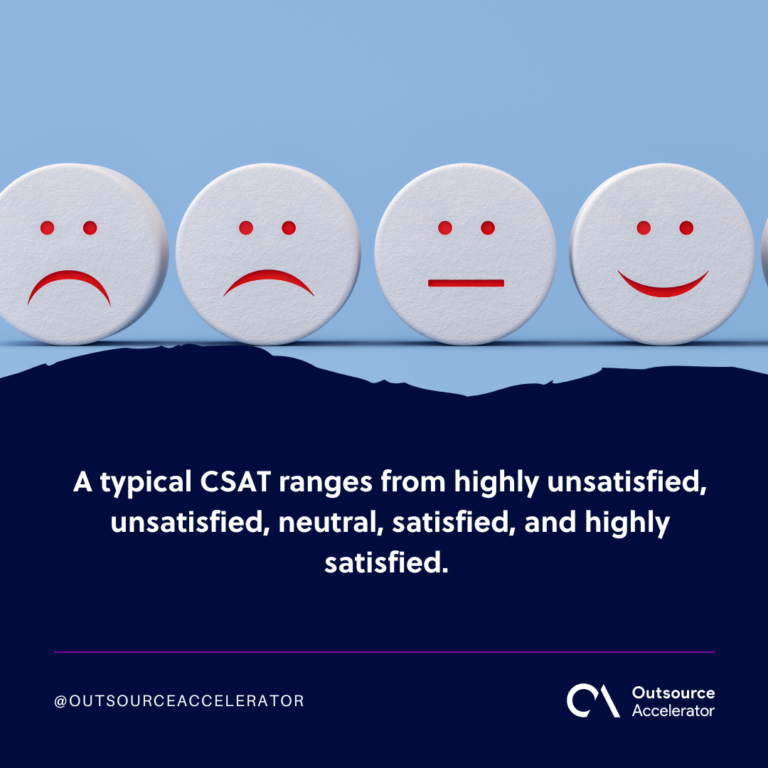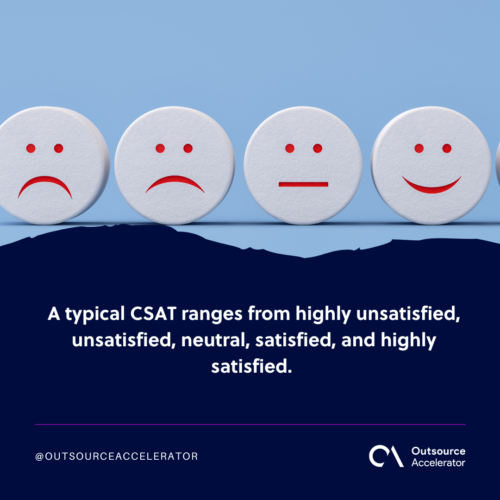 Net Promoter Score (NPS)
A Net Promoter Score (NPS) helps you measure and track your customers' loyalty. It also measures the possibility of customers referring your brand to other people. In contrast to CSAT, net promoter score is set to measure the service or product provided to a customer over a time period. 
NPS is measured by subtracting the percentage of detractors from the percentage of promoters. As a result, a high percentage signifies that they have developed loyalty towards your brand.
A lower percentage means that you were not able to keep your customers consistently happy and satisfied. 
Customer Effort Score (CES)
A Customer Effort Score (CES) measures how much effort every customer has to exert in terms of customer service. This applies to how specific concerns or issues are resolved, a request fulfilled, question answered, and also a product purchased or returned. 
Customer Churn Rate (CCR)
Customer Churn Rate (CCR) refers to the overall percentage of customers you have lost over a time period. Tracking your CCR helps you identify certain trends that influence your customer churn. This enables you to make the right measures to take to contain the churn. 

There are other ways you can measure your customer satisfaction. You may use all methods we have discussed above to help you elevate your customer satisfaction efforts. We also have a separate article explaining the top ten ways to measure your customer satisfaction. 
Ways to Improve your customer satisfaction 
In this last part, we will tackle four ways to help you enrich your customer satisfaction: 
Make the most of social media 
People become more and more tech-savvy as time passes. More so, customers turn to the internet, especially to social media to share their experiences about a certain product or service. You can leverage social media to collect customer feedback and measure your customer satisfaction. 
The great thing about social media is that you are able to connect and engage with your customers wherever and whenever. 
Utilize focus groups 
A focus group is where your targeted customers are usually gathered together. Focus groups usually have active members that may give you constructive criticism regarding your products or services. 
Unlike writing reviews, customers may tend to sugarcoat their comments and opinions. With focus groups, customers will usually give you unfiltered feedback and responses regarding your brand. 
Take a look at what your competitors are doing
What your competitors are doing, whether it is correct or not, will give you insights into your target customers and the market industry.
You may do this by going through their website to discover and experience their online customer journey. You may also contact their customer service, compare and understand how they interact with customers. 
Engage with customers and provide the right answers quickly
Whether what communication you are utilizing for customer service, your staff has to provide the right answers to customer inquiries. More so it is a must for your customer service representatives to respond to customers right away. 
Customers get frustrated when they don't get the right answers to their questions or when their issues and concerns don't get resolved. 
Of course, there are always other efficient methods to improve your customer satisfaction. Always remember that your customer satisfaction is critical to the survival of your business.