Top ten ways to measure customer satisfaction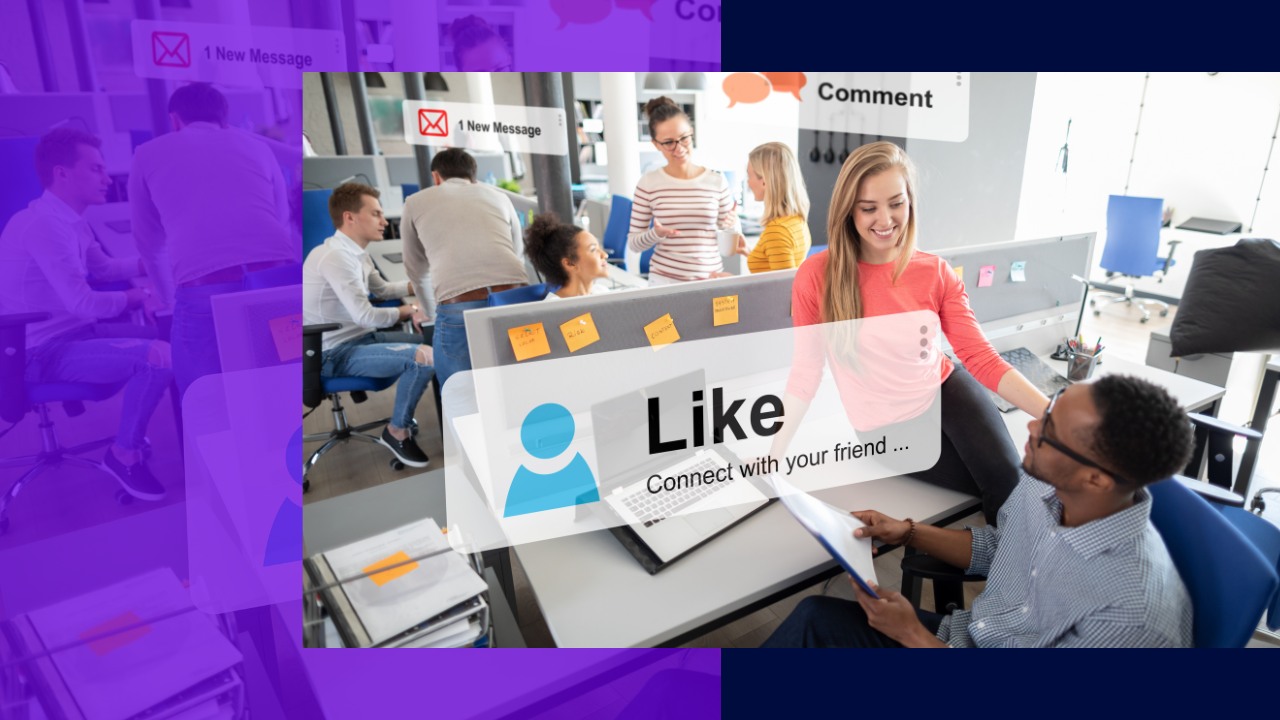 Consumers will always want the best products and services. However, for business owners, these are not the only things you should focus on.
Customer satisfaction is something companies of all industries should work on. It is considered as a vital component of any business. After all, it could make or break your company.
Learning about how your customers perceive your business and how happy they are with your products and services is one step to achieving and/or maintaining customer satisfaction. 
Discover the top ten ways to measure customer satisfaction, and what it means for your business when you come across unsatisfied customers.
Ten best ways to measure customer satisfaction
What is customer satisfaction?
Customer satisfaction (CSAT) is the degree used to measure how a company's products, services, capabilities, or provided experience meet their clients' expectations.
It reflects how happy the customer is about the company, and plays a big part in customer retention.
Customer satisfaction is the key to a long-lasting, win-win relationship with your clients. When your clients are happy with the company's offerings, not only will they continue to support your business, they will also tell their friends and family about it. 
If you want to have loyal customers, make sure that you keep your existing ones satisfied. If you don't care about customers' satisfaction, expect that they will also not care about your services or products.
Competition is tough and great customer service is one of the most effective ways to make your brand stand out.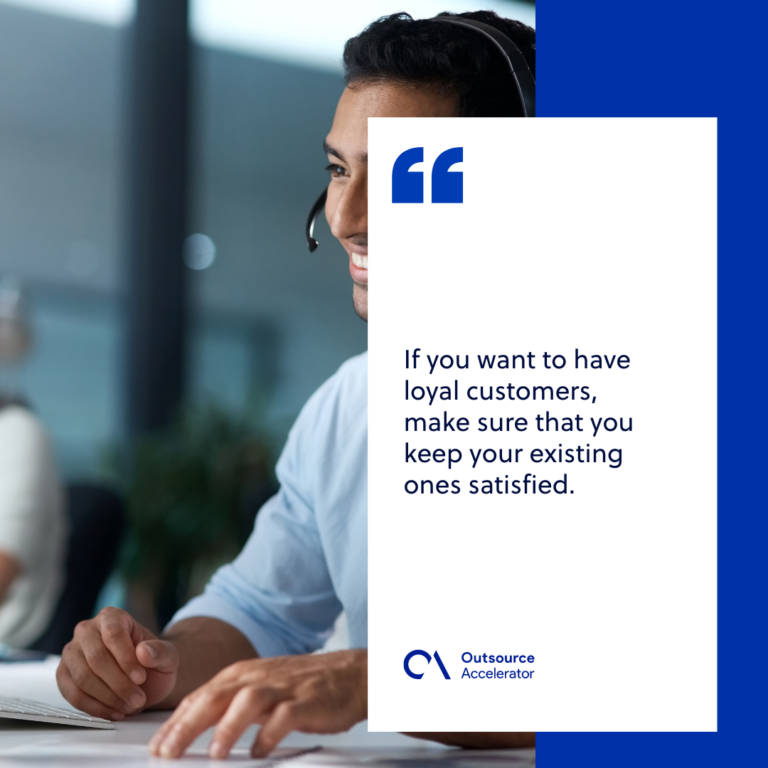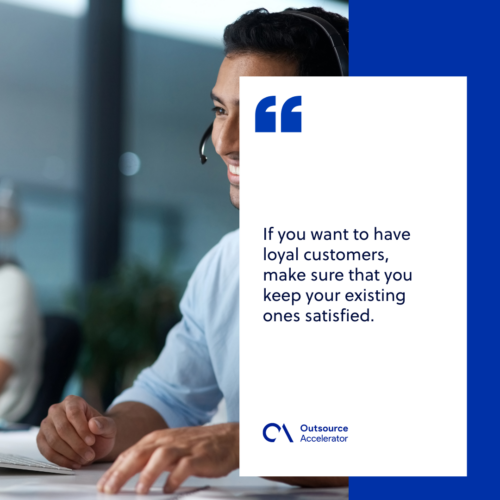 How unsatisfied customers can affect your business
In the age of social media, even a single negative review could impact your business adversely. A survey conducted by Dimensional Research found out that 86 per cent of consumers were influenced by negative online reviews.
One customer's negative experience can have a domino effect, causing your business to lose potential clients. Worse, it could also turn your loyal customers against you.
Remember that word of mouth travels fast, and consumers are more likely inspired to write a review after a negative experience than a positive one.
You don't want the reputation damage and profit loss caused by unsatisfied customers to be the end of your business, do you?
Ten best ways to measure customer satisfaction
In order to improve your products and services, we need to know the thoughts, comments, and suggestions of your loyal clients.
They are the best people to ask if a new product is working, if the staff is helping them with their needs, if the quality of your services meets their expectations, and more.
But how can we determine if our customers are satisfied with our products and services? Do we ask them directly? Do we send an email?
The thing is, measuring customer satisfaction isn't really straightforward, unlike calculating company expenses. How do you actually quantify how happy the clients are with your business?
Here are the ten best ways to measure customer satisfaction:
1. Customer satisfaction score (CSAT)
CSAT is an essential measurement of a customer's satisfaction with a brand's product, services, and other offerings. Brands usually use it to gauge the customer's satisfaction at key interaction times.
CSAT respondents can rate their satisfaction on a scale of 1 to 5 as follows: very unsatisfied, unsatisfied, neutral, satisfied, and very satisfied.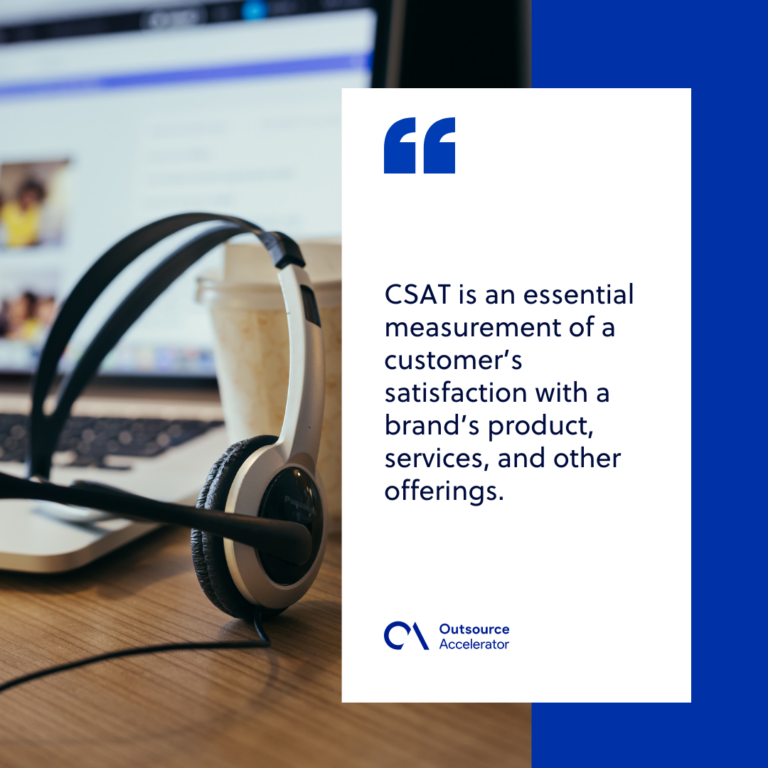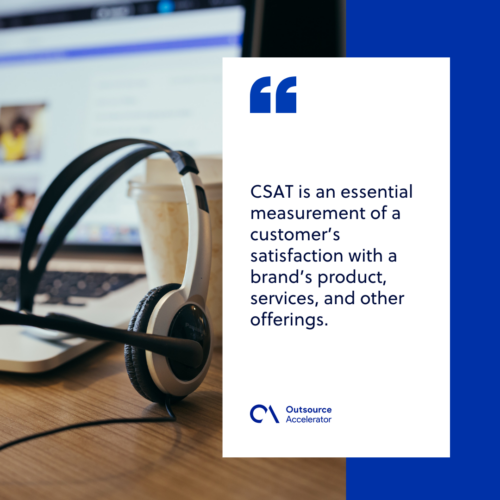 2. Net promoter score (NPS)
NPS is a management tool that can determine the customers' loyalty to the company.
NPS measures customer perception based on a key question, "On a scale of 0 to 10, how likely are you going to recommend this firm's product or service to a friend?" 
3. Customer effort score (CES)
CES is a metric that helps organizations know the client's ease of their customer experience.
CES surveys ask customers to rate the ease of using a brand's product or services on a scale of "very difficult" to "very easy."
4. In-app surveys
If applicable, companies can use in-app surveys to check what users think of their products and services. Getting honest feedback from people who use your product is an effective way to gauge responses to a feature update or crowdsource new ideas.
Add a feedback bar with one or two questions on your website, so the customers can share their opinions while engaged with your product.
5. Live chat
Some companies have implemented an automatic live chat on their websites as a way to provide customer service and feedback.
Website visitors may find chatting tools appealing and easy-to-use, just make sure that it is also mobile-friendly. Live chats also provide responses in real-time.
6. Post-service and long email surveys
Post-service surveys focus on the customer's satisfaction with a specific service they have just received. It is asked immediately after the service has been provided, through email support with a rating link, live chat, or via phone.
Email surveys are also a great way to collect and measure customer satisfaction. This type of survey allows customers to take their time in answering questions and may produce more in-depth suggestions and comments.
7. Customized surveys
Businesses can also ask for feedback through customized surveys. You could tailor your questions based on a particular demographic to give you more specific answers.
8. Social media sites
Who doesn't use social media? A very efficient way to determine customer satisfaction is to check at the reviews on your Facebook page or take a look at your Twitter mentions.
Remember that you can't delete negative Facebook reviews though, so what is posted stays posted (unless the person who made the comment deleted the review).
However, being an active administrator of your business' Facebook page is a great way to voice your companies' side of the story, if you ever come across an incriminating narrative.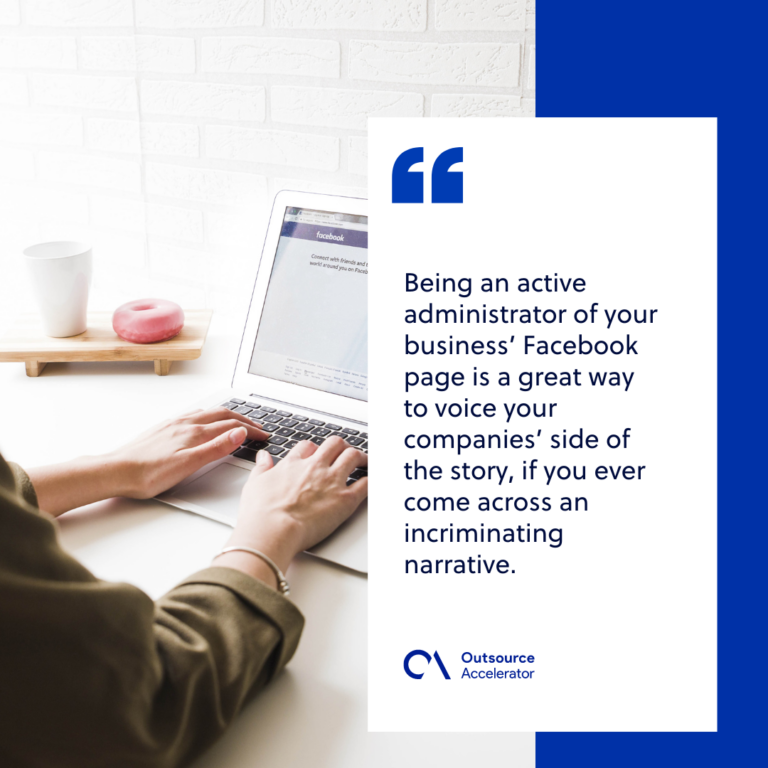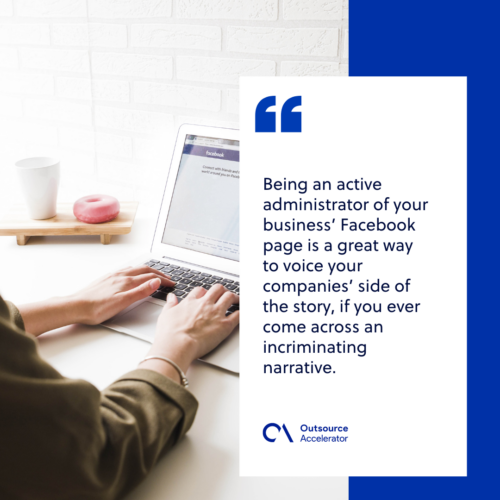 9. Review sites
You can never deny the impact of review websites on a business. According to a study, 97 per cent of people buy from local businesses they discover on Yelp.
If your business has negative Yelp reviews, who would consider purchasing your products or availing your services?
Visit review sites like Google My Business, Amazon, Trip Advisor, Foursquare, and other websites relevant to your business. Read about consumers' critiques regarding your company and learn from there.
Further, here's Outsource Accelerator's guide to effectively dealing and responding to negative reviews.
10. Word of mouth
This may only be applicable to certain industries, but never forget the influence of word of mouth.
You may also ask your employees' ideas on how to better improve your products and services, which will directly affect the satisfaction of your current and potential customers.
Next steps to improve customer satisfaction
Gathering data, suggestions, comments, and criticisms is one thing, but utilizing them to your business's advantage is another story.
Study both the complaints and compliments and learn from them. Stay current on customer reviews.
Every comment is an opportunity to improve customer satisfaction.
Another technique that can help improve customer satisfaction is partnering with an outsourcing company with extensive experience.
Well-established and trusted outsourcing companies like Peak Support can earn your clients' loyalty by providing them with a satisfying and positive experience.