Top 5 medical billing companies in Vietnam
List of medical billing companies in Vietnam 
Outsourcing medical billing is rapidly increasing around the world. More healthcare providers are partnering with third-party companies to optimize operations and increase revenue.
In 2022, the market value size of medical billing outsourcing was USD 12.2 billion. This will continue to grow in the coming years with the arrival of new technological solutions and the changes in regulatory guidelines.
Looking for a reliable medical biller for your practice? Refer to the list of top medical billing companies in Vietnam below. 
What is a medical billing company?
Every medical billing transaction involves three parties: the patient, the healthcare provider, and the insurance company or payer. The patient pays the insurance company, which will then pay the hospital or clinic. 
The medical billing process may sound simple, but in reality, it's complicated. This is where top medical billing companies in Vietnam come in. 
The role of a medical billing agency or a medical biller is to process healthcare claims on behalf of the healthcare provider. They translate a medical service into a billing claim so that the hospital can get the appropriate reimbursement quickly. 
Outsourcing medical billing helps minimize mistakes and mismanagements, which are often causes of billing errors or rejected claims.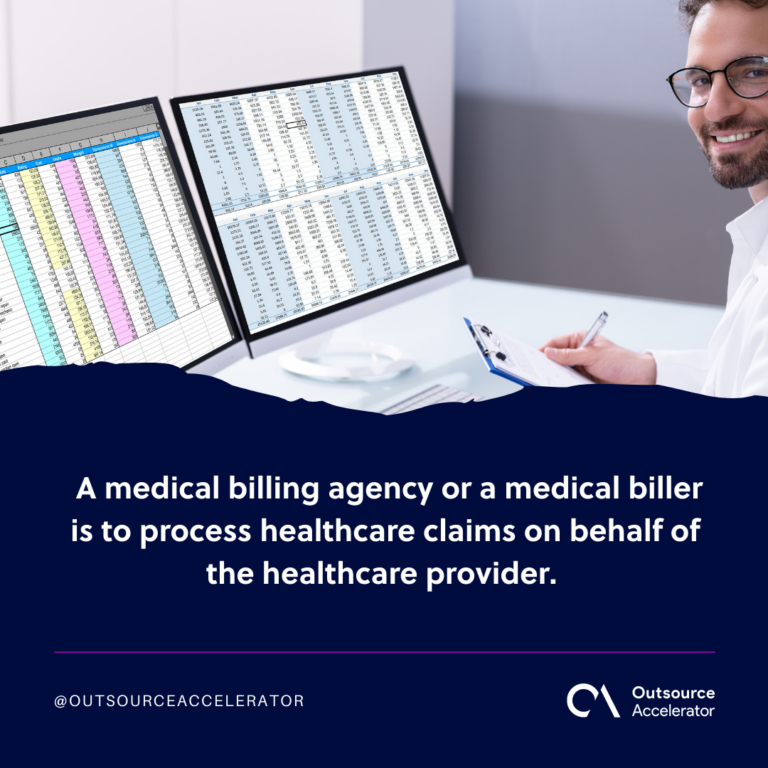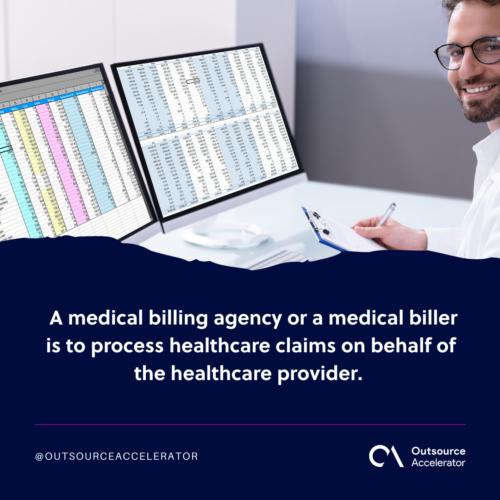 How do medical billing companies in Vietnam ensure positive results?
Medical billing outsourcing may seem like an added cost to healthcare providers. Why would they outsource when they can let their staff do this job? Although these services are expensive, they are cost-effective and beneficial, nevertheless. 
Professional medical billing companies help many hospitals and medical practitioners develop a more stable revenue cycle management because of their medical billing services alone. 
Here's how professional medical billing companies ensure these positive results:
Streamlined procedure
Medical billing companies use advanced technology to create claims and process payments efficiently. They have a system to follow, which makes their procedure fast. 
From encoding correct patient information, creating claims out of codes, and following up on claims, they do all these quickly and accurately. They also have a denial management procedure for resubmitting claims. 
Qualified medical billers and coders 
Errors in code are costly, for they can mean denied claims. Medical billing companies minimize this by employing qualified professionals. Their team includes professional medical coders and billers who are experienced in auditing. 
Timely claim submissions
Top medical billing companies in Vietnam can improve healthcare providers' cash flow by submitting accurate claims on time. They make sure that no billing interruptions will affect claim submissions and payment collection.
Compliance with the requirements of insurance companies
The policies and requirements of insurance companies often change. It will be a challenge for healthcare providers to keep up with this. 
Medical billing companies guarantee that healthcare providers comply with each insurance company. They keep these healthcare establishments up-to-date with the latest regulations and requirements to maintain compliance.
Top global outsourcing lists
Outsource Accelerator is the world's leading outsourcing marketplace and advisory. We list over 3,000 BPO firms located across the globe in our global directory, and we provide detailed information, price guides, and reviews.
Whether you're a solopreneur, SME owner, or a corporate executive, we can help you find the most suitable outsourcing provider for your business.
Explore our outsourcing directory now. You may also check out our lists of top medical billing companies per country here:
Top 5 medical billing companies in Vietnam
Outlined below are the leading medical billing companies in Vietnam:
Budget Billing Services is headquartered in Ho Chi Minh City, Vietnam. The company is HIPAA-compliant and has experienced medical billers and coders.It tags itself as the "one-stop shop" for all medical billing requirements, from patient information entry and claims transmission to denial management.
Hikari BPO Solutions has been in business since 2018 from its headquarters in Da Nang. It is one of the best providers of back-office outsourcing. Among its focus is medical billing. 
The company uses modern technology to ensure accurate billing and help clients increase revenue.
Bellsystem24-HaoSao is among the first businesses that brought outsourcing solutions to Vietnam. The BPO company is based in Ha Noi and employs about 10,000 professionals. 
While its services are focused on inbound, outbound, and back office, it also offers medical billing to different clients in the country.
BIPO Service Vietnam was established in 2010 and is trusted by hundreds of companies across the globe.
When it comes to payroll and HRMS, BIPO Service Vietnam is the best partner. But it is also the right choice when you are looking to outsource medical billing services.
If you have a small practice and are looking for a freelance medical coder, join Truelancer. This platform is one of the most reliable hubs where you can meet remote professionals. 
By joining this as an employer, you can access a pool of top-rated talents who are experienced in medical coding, billing, and other related skills.