Know before you outsource: Pros & cons of back office outsourcing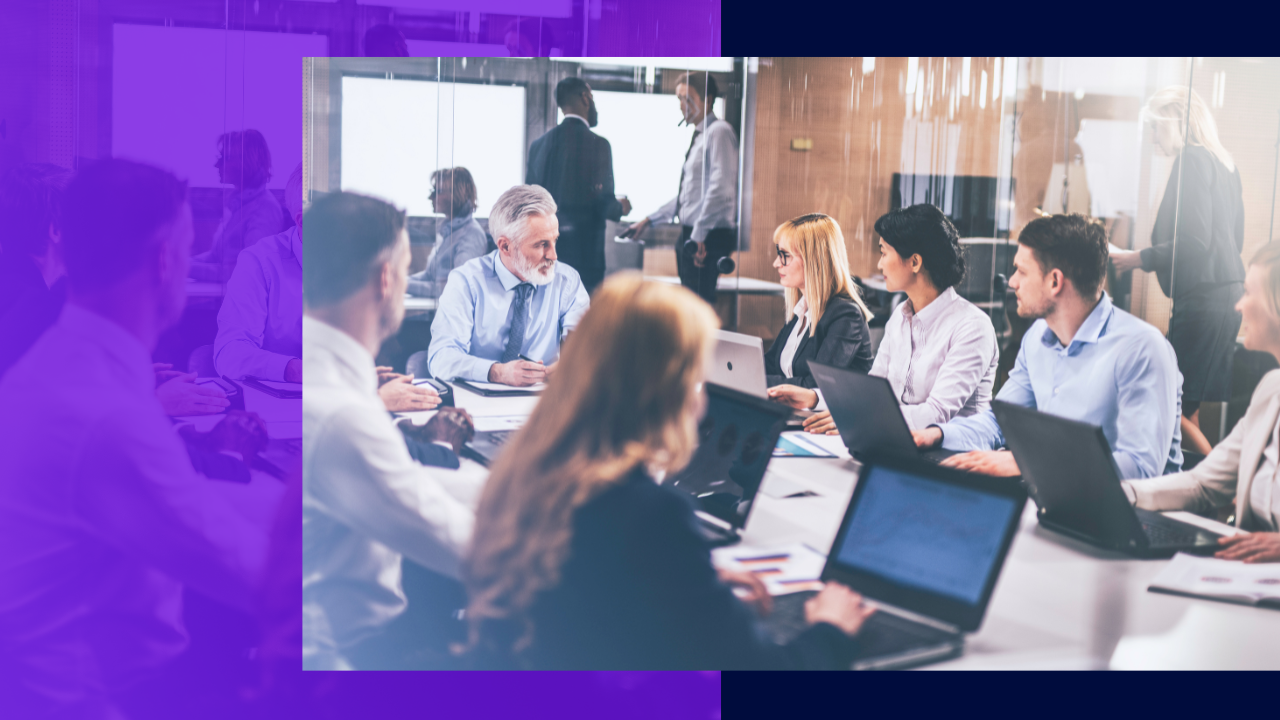 Know before you outsource Pros & cons of back office outsourcing
As your business develops, performing the different tasks that are important to your company's day-to-day operation can become increasingly expensive and time-consuming. 
Your team may also need expanding which might cause you to get stuck at making the hiring process and decisions for your company.
That is why a lot of businesses are looking for a more efficient solution like back-office outsourcing. 
What is back-office outsourcing?
Outsourcing is the practice of relaying some of your company's tasks to third-party providers within your own country or to offshore companies.
Your back office needs may differ from other competing companies. This is why it's important for you to find support from a partner that could provide you with a high-quality service.
Once you find the right BPO company that fits, you may gain numerous advantages that could help you improve your business. It could come with a few challenges and downsides, too.
Consulting a trusted outsourcing expert is the best way to find out how this business strategy can help your company. They can help you determine whether this could be an appropriate and affordable measure for your business.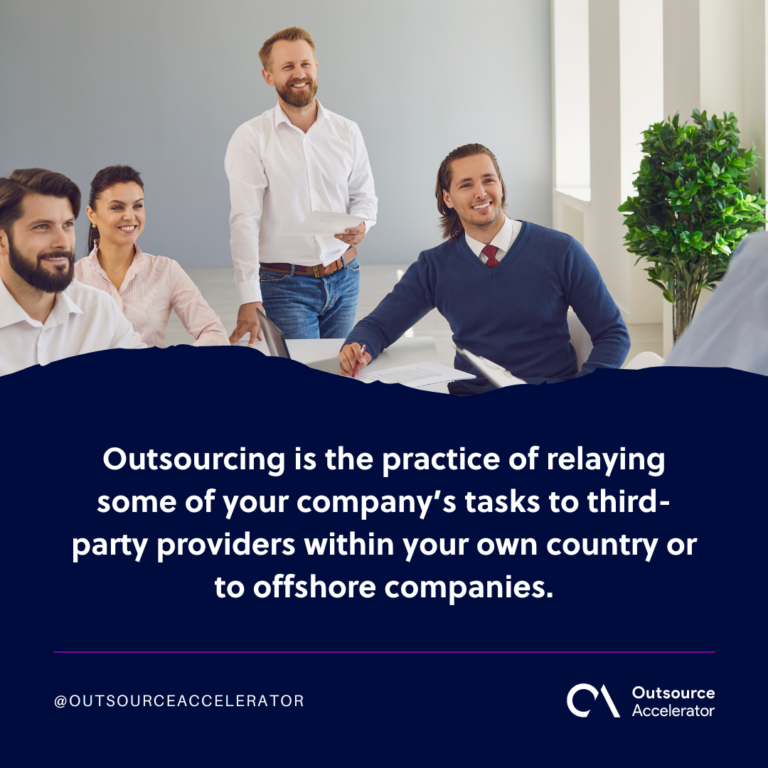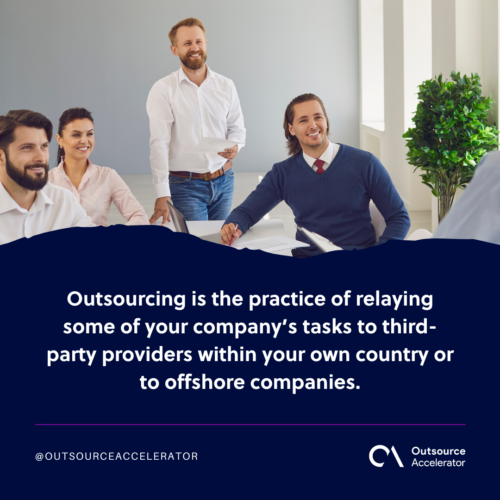 Pros of outsourcing a back-office team
Each company's specific back office needs may vary according to its targets, company size, as well as the industry they belong to. General back office needs, however, are those that are common to any business. 
Here are some of the pros of hiring an outsourcing partner to help your team.
Time and cost-efficiency
In-house back office functions can cost a lot. The amount of money to be spent on infrastructure, office and parking spaces, equipment, and technological resources can be expensive as your business develops. 
Partnering with outsourced back office support providers can be time and cost-efficient because they can take care of everything.
Outsourcing is an affordable option. You can use existing, well-maintained infrastructure, along with low labor costs offshore that could help your business thrive.
Access to experts
Hiring people with the right skills and experience can be hard. Outsourcing provides top talent for your business without the hassle of the employment process. 
A BPO firm can take charge of finding administrative experts who are skilled in a variety of back office support needs for your company. 
They can then undergo regular training in all the latest technology, tools, and best practices to ensure that your business could receive the highest quality service.
Ability to focus on your core competencies
Back office functions are important, but they can take time and effort and could pull your focus away from the core competencies of your company. 
By taking the initiative of hiring a third-party company, your team will have more time to concentrate on the more important aspects of your company. Outsourcing can help your team concentrate more on their main tasks.
Easy scalability
BPO partners can offer you flexibility if you are considering scaling your business. Because you now have more time and budget, you can focus more on your business goals and work on achieving them.
Outsourcing could also help you find the time to recruit the right people for your in-house team and reduce the employee turnover cost created by a rushed hiring process.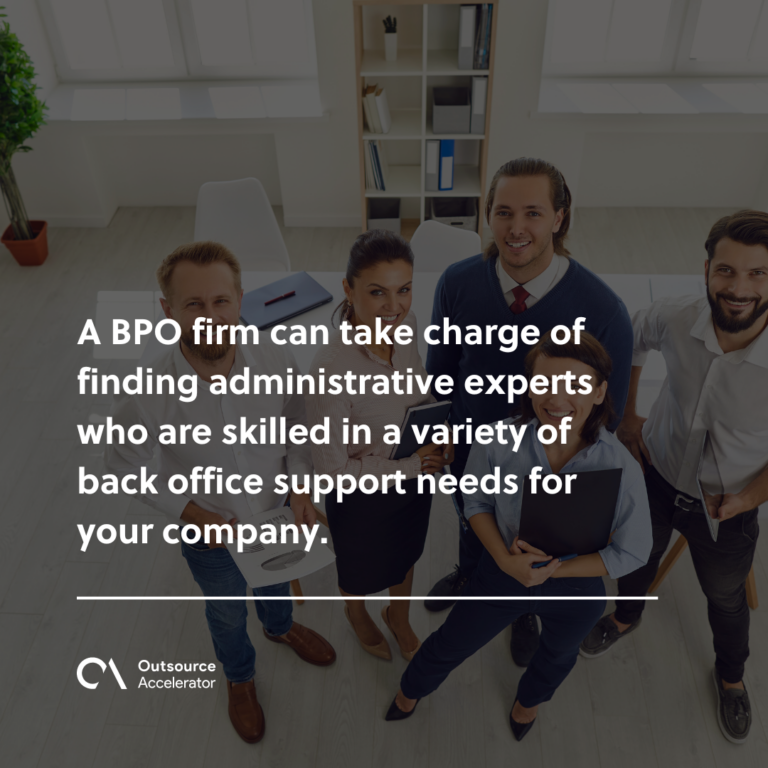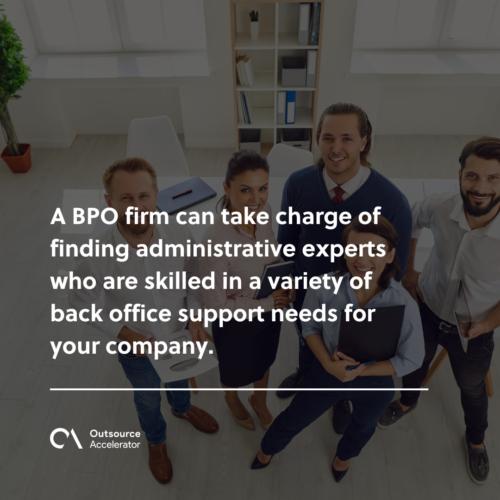 The cons of outsourcing back-office support needs
As with any other business decision, outsourcing isn't all positives. Downsides may come if your outsourcing partner is not dedicated to providing quality service.
Here's a list of some disadvantages to consider when outsourcing.
Risk of information leak
Outsourcing comes with handing over specific data about your company. Having no control over the BPO company's security measures and how they store your data may increase the risk of them getting leaked. 
Make sure that you are working with a company that you trust. Find out how they are ensuring the security of the sensitive information that you are giving them access to.
It will also not hurt to look for certifications and references from clients that are similar to your business model and industry when hiring an outsourcing company.
Language and cultural barrier
It is definitely more cost-effective to outsource offshore than hire in-house. However, this could result in potential problems in cultural and language barriers.
If you want to hire an offshore company, make sure to choose a partner with extensive experience working globally. If possible, hire a company from a country that offers a culture similar to your own and with high English language capabilities.
It is also ideal to visit the BPO office overseas. There you can see the office in action and talk with the management before reaching a decision.
Time zone differences
Accomplishing work remotely with a huge time difference can pose a lot of problems. Increasing business interruptions can become frustrating.
To counteract this, you must find a flexible outsourcing partner – one that is known for having open communication and streamlined systems in place.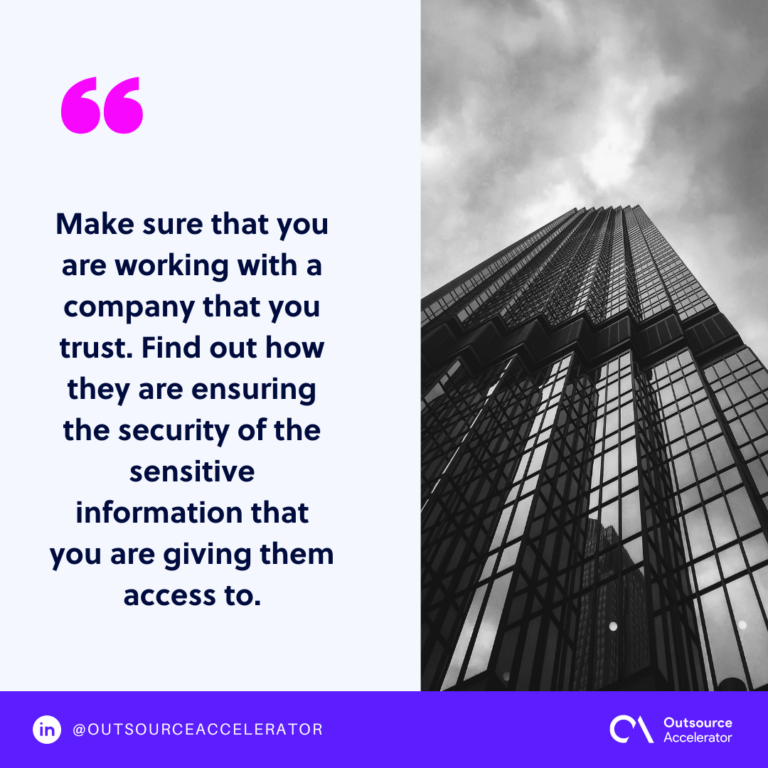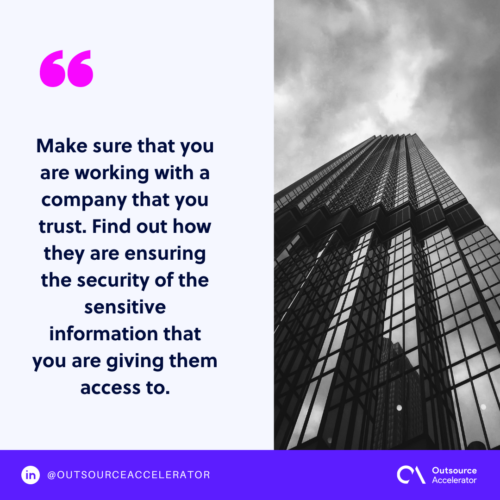 Why trust iContact with your back office outsourcing?
The key to having a successful back-office outsourcing is finding the right partner that fits your needs.
Before reaching a decision, you should properly examine the tasks that you need to outsource. It will also be worth it if you look at some common outsourcing companies in your industry.
Make sure that your outsourcing partner is operating in the same range as your business. As your BPO partner plays a significant role in your business growth, it's best to choose an outsourcing firm that has a good work-life balance. 
iContact is a BPO company that specializes in banking or financial services, insurance and medical, retail, telcos, and hospitality sectors. They offer top-quality back-office services such as lead generation, inbound and outbound customer service, data capturing, and more. 
Operating in four continents, North America, UK, Australia, and Africa, they are currently seeing growth in the Business Process Service (BPS) industry three times more than India and The Philippines.
See your business grow by partnering with iContact BPO today.