Things to remember when choosing a back-office outsourcing provider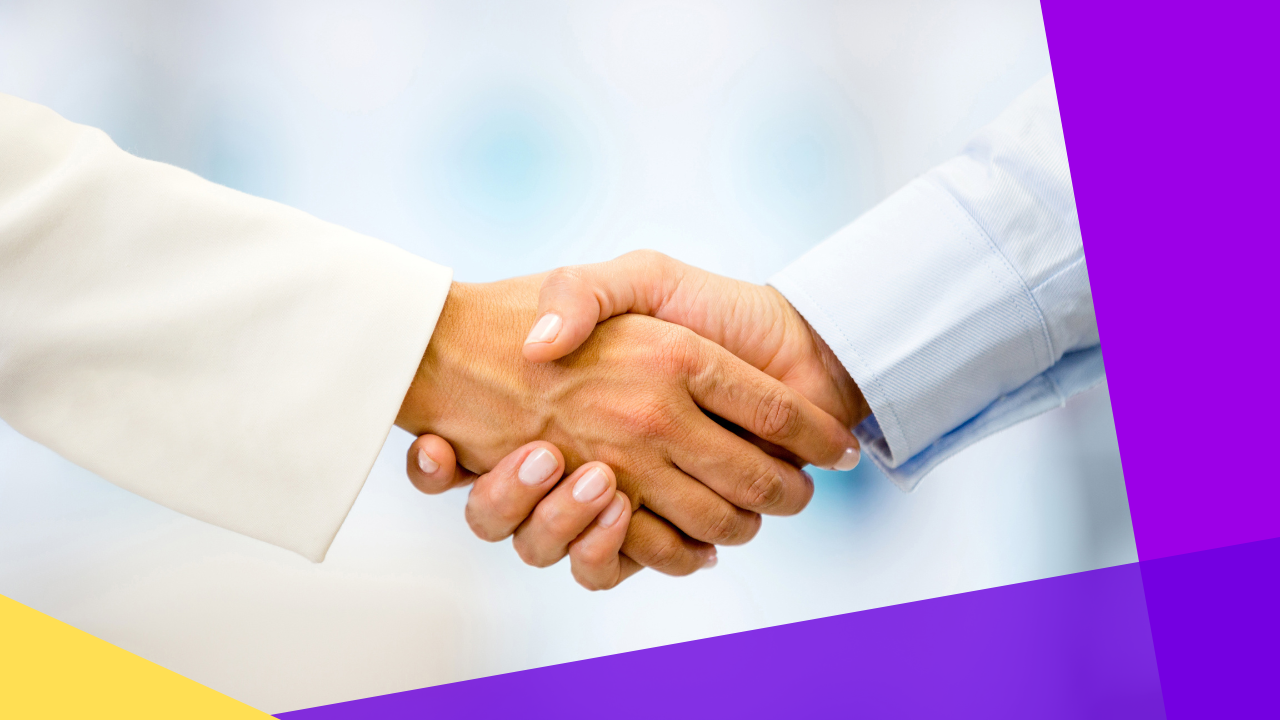 Things to remember when choosing a back-office outsourcing provider
There are two highly important things to always remember to remain at the top of this competitive world of outsourcing. First, to keep nurturing the relationship between you and your outsourcing provider. Second is to find the right people for your outsourced team.
Now, we already know that the business process outsourcing industry is endlessly developing on a global scale. Its advancements in the past years will only keep on evolving to cope up with the fast-paced change in the business platforms and rising technologies.
The global outsourcing industry continues to contribute to their countries' respective GDPs. Businesses of all sizes are still expected to flock to most of the sought-after locations for outsourcing.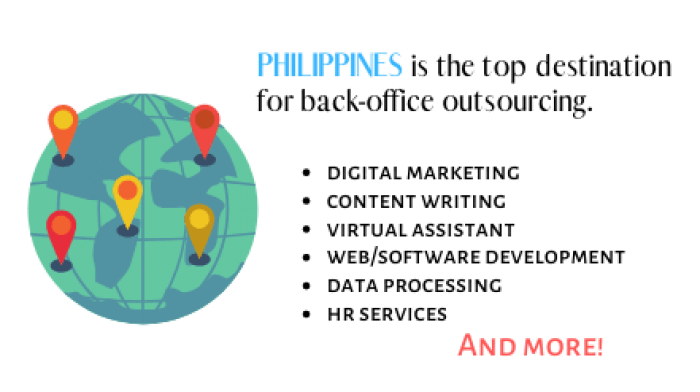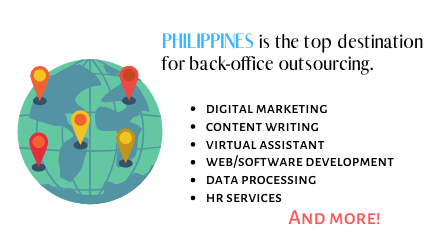 On the other hand, back-office outsourcing in the Philippines takes up at least 34% of the industry, making the country as the top choice for digital marketing, content production, virtual assistant, web and software development, data processing, HR services, and other non-voice roles.

With this, expanding businesses and competitors in the field become normal and increase every single day. Businesses who take the risk of amplifying their ventures are taking huge leaps in search of the most well-suited outsourcing partner for them. But really, how can they be so sure that their services are in good hands? Where did they found the provider? How did they come up with an agreement when there is little to no interaction between them before closing the deal? Is it only based on a few feedbacks and a lot of trusts?
Outsourcing red flags: How to tell if your provider is not good for your business?
While outsourcing is a great investment that can do wonders for your business, it could also be your worst nightmare. That is why start-ups are second-guessing the power of entrusting their non-core tasks which are mostly back-office services to an outsourced team. Yes, the risks are high while the guarantee is not at all certain. So to help you come up with the final judgment, here are the red flags that say, "it's time to find another back-office outsourcing partner":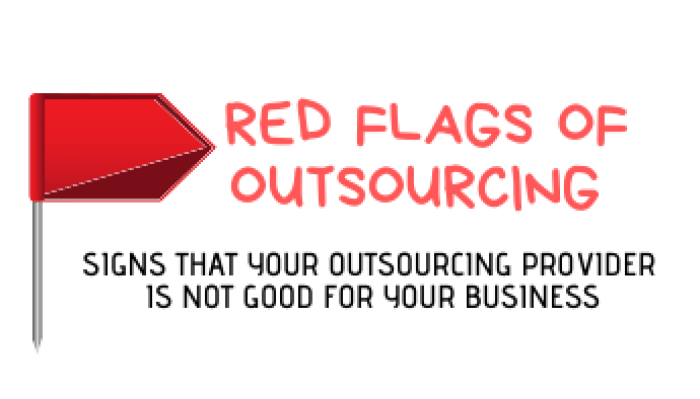 Different problems, same solutions.
Different problems require different solutions, basic. But if your current outsourcing provider is applying the same solutions for every single issue, then that's where you draw the line. Remember that a great outsourcing company is always willing to go the extra mile to provide solutions that are customized with every client's issue.
Unmatched company values.
Work with someone who has the same values as you and your business. If your outsourcing partner has a different way of handling your people as to what you have envisioned or what you have initially agreed upon, then you are on the wrong partnership. Find another provider whom you felt comfortable working with and is heading towards the same goal as yours.
Your provider is not transparent with you.
A reputable outsourcing provider practices transparency in all facets of how they do business. It is also the key to successful collaborations and long-term relationships. Now, if your current provider is irregularly sending you reports, progress, and current status of your outsourced team under their supervision, then that is a call for immediate concern. Take note that a great outsourcing partner must be practising a culture of openness.
Characteristics of the right outsourcing partner for your business
A buzzword that shares the same concept as finding the right outsourcing partner is known as rightsourcing. Technically, rightsourcing is about choosing the right source to accommodate your required services and helps you yield the best dividends possible. But what does it take to be the right outsourcing partner? Here are some of the most important characteristics to take note of: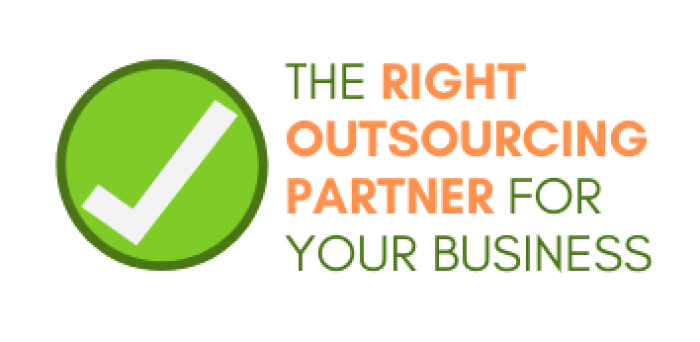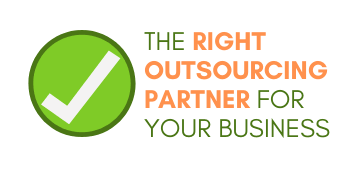 Reputable track record.
The right outsourcing partner is guaranteed to be trusted by a huge number of businesses. They never compromise the quality of their services and feedbacks about them is always superb. In today's internet-connected world, bad reviews on companies are almost impossible to miss. Do in-depth research and background checking to be 100% sure before signing an agreement.
Budget transparency.
As one of the major factors about outsourcing, presenting the cost to a probable client is an important step that could both make and ruin partnerships. If you are expecting the best services from a high-end outsourcing company, then you should anticipate their pricing. But when you choose to partner with a small outsourcing company, then expect a lesser amount in pricing.
A flexible outsourcing partner.
Flexibility is important when choosing an outsourcing partner for your specific services. They should be flexible enough to accommodate your needs and can urgently provide support before coming up with an agreement.
The perfect back-office outsourcing provider
Among the hundreds of back-office outsourcing providers in the Philippines, there is one that would be a perfect fit for your business. But before pooling for an effective outsourcing provider, you should list down the back-office services that you are planning to outsource. Also, take note of the benefits that you'll get if you outsource your back-office processes. Here are some:
More focus on your core operations
Field professionals with expertise on your back-office tasks
A higher level of flexibility
Access to state of the art technology and infrastructure
Cost-effectivity
No hassle staff acquisition and retention
If you're unsure of all the back-office tasks and services that can be outsourced, check out this list: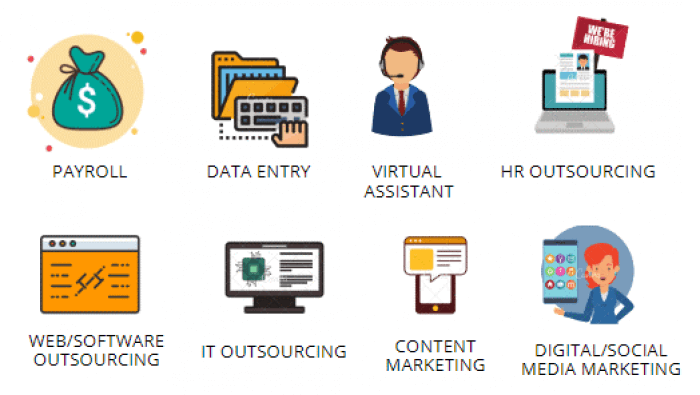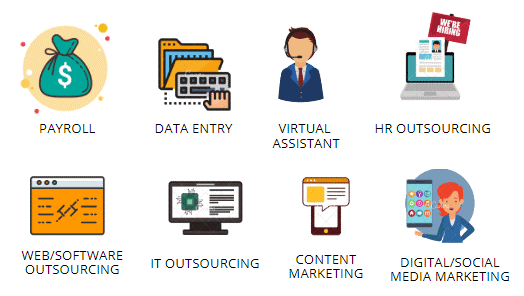 Payroll outsourcing
Data entry
Virtual assistant
HR outsourcing
IT support
Digital marketing
Search engine optimisation (SEO)
Social media marketing
Email marketing
Content marketing
Graphic design
Accounting services
Web/Software development
If the services that you're looking for are not on the list, most outsourcing companies can also customise a role that would exactly fit your needs.
Remember that a perfect back-office outsourcing provider is the one that compliments your service requirements, goals, and vision. It should also continuously support your endeavors and the one who is willing to work with you to achieve success.
On the other hand, you must learn how to trust your back-office outsourcing provider and hear them out in times when you are in doubt. As they are fulfilling the duty of looking out for your outsourced team, you should also be open to communication all the time to achieve a harmonious working environment.
Conclusion
Back-office outsourcing can turn out to be the best business move that you'll ever do when you meet the perfect provider for your business. All you have to do is make sure that it is a reputable provider with an outstanding history in its field. Learn to check for feedbacks and do your research too.
Now, if you want to meet an outsourcing provider with a good track record, satisfied clients, and a guarantee that can help you save up to 70% on your labour costs, contact DBOS today and get a free consultation with our CEO/Founder.
About the author
Justine Gado is a Content Writer for the Dynamic Business Outsourcing Solutions – Marketing Team. She graduated with a bachelor's degree in Journalism and is now writing various kinds of SEO-driven content for the website's blog and more.
This post first appeared on www.dbos.com.au