Outsourced back office solutions: What you need to know
Last updated: August 5, 2022
Businesses today rely heavily on outsourcing to supplement the needs of their company. It has been a solution to inefficiencies within large corporations and the key to solving the problem of limited staff for start-up organizations.
Outsourcing plays a huge part in the business industry today. They could serve as a backup for your company when you feel like your team is under an overwhelming number of tasks. 
Hiring an outsourced back office is an efficient way to boost up your business faster than you could imagine.
Back office outsourcing overview 
Back office outsourcing is the process of hiring a third-party company to perform different services or tasks that would traditionally be done by your company's employees. They could act as an extra pair of hands to your business when you need assistance.
Outsourcing is a growing industry these days because of the number of benefits that your business, still in the process of growing or already a successful corporation, could get from it. 
Advantages of back-office outsourcing 
Contracting back-office outsourcing is an efficient business strategy because of the many advantages it presents to your business.
First, it could give your company instant access to skilled workers who are already experts in the tasks that you need assistance with. This helps in streamlining works that you and your team are unfamiliar with.
Second, delegating jobs to an outsourcing company gives your own team time to focus and work on your business's core values. It gives your employees the chance to focus on the more important tasks instead of the mundane ones. 
Third, outsourcing helps you scale your company up or down easily without the extra effort and costs. You can have more employees in outsourcing when your company needs it and you could easily decrease your staff if you do not need the assistance anymore.
Lastly, it helps your company save money in the long run because of its cost-efficiency.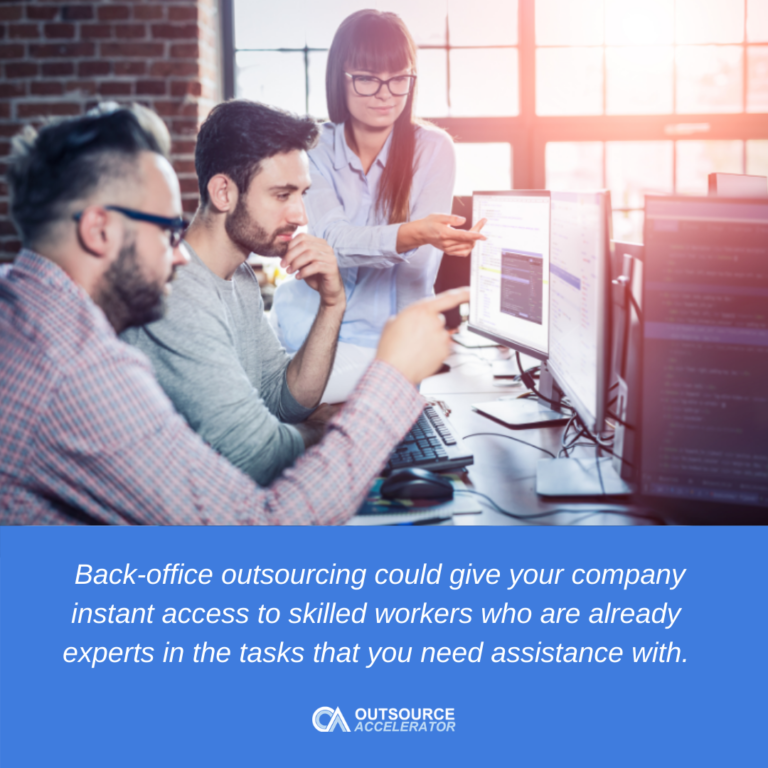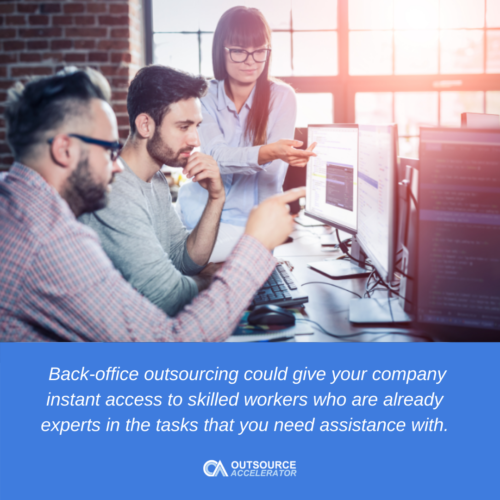 Back office services you can outsource
With the growing number of outsourcing companies in the market, it is important to first list down what roles your company needs help with. 
These are some ideas of roles that you can hire back-office outsourcing in.
Data entry
Data entry involves copy-pasting data from a source to another target system. This may not be a hard task to handle. However, the challenging part usually comes when data needs to be researched, classified, interpreted, or applied to your organization's own rules before being registered into a system. 
In outsourcing this task, companies can focus more on business management instead of the tedious task of entering data into their system.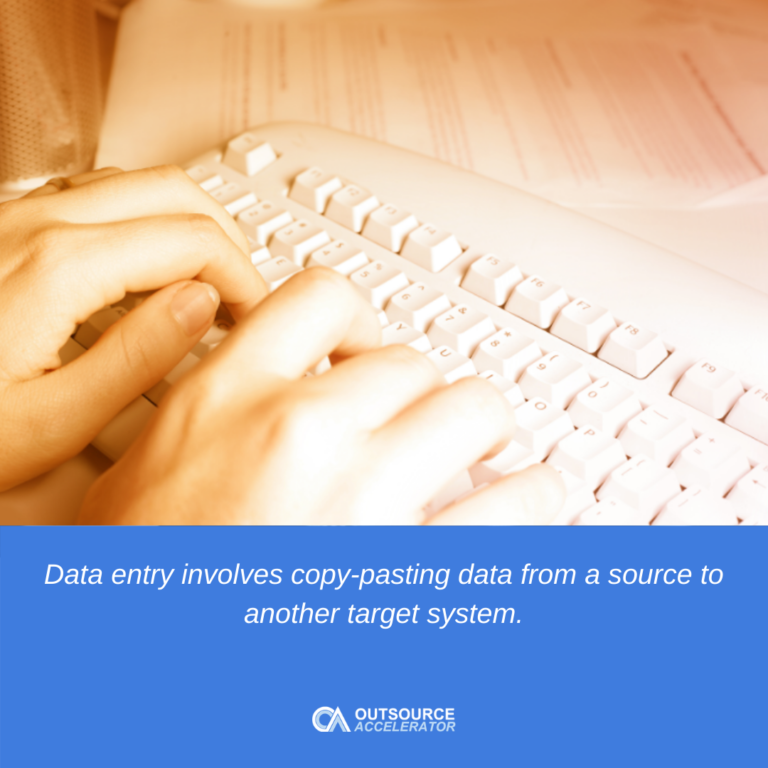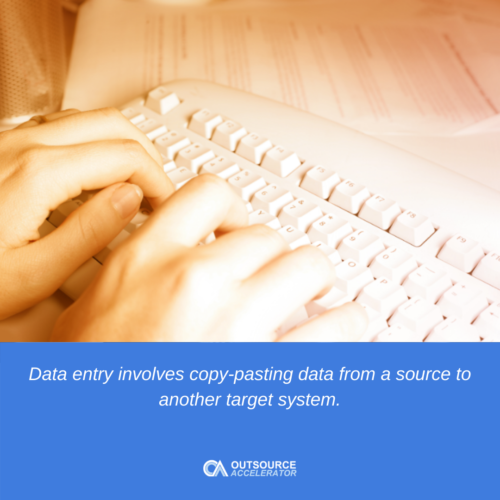 Content moderation
Content moderation is a difficult task to finish. It involves digging through different write-ups, image moderation, and comments given by strangers on your page or website. Content moderators are also responsible for making sure that the content of a page does not include inappropriate language, image, and behavior. 
To help lighten this task, automated content moderation was created. But bots can only do so much. Humans still have the final say in filtering the content of websites today and this gave a rise in outsourcing opportunities for content moderation services.
Content moderators are important for your business primarily for two reasons: they drive the right traffic to your website and they scan through user-generated unwanted contents. 
Outsourcing this task helps you easily build a better customer relationship by filtering inappropriate content on your page and maintaining a positive and healthy environment on your platforms.
Annotation
Annotation refers to the categorization and labeling of data for applications. It is important for training data to be properly categorized and labeled for specific use. 
There are many benefits to outsourcing annotation work such as it gives a higher quality of annotation, better scalability, timely availability, mitigation of internal bias, and increased data security.
With the use of expert data annotators, companies can make advanced AI implementations. The result of this is an improved customer experience in product recommendations, related search engine results, and more.
About Helpware 
You are probably curious now about the companies who can help you with your outsourcing needs. With a lot of outsourcing companies to choose from, it is important to pick an organization whose vision aligns with yours.
Top outsourcing provider Helpware is the perfect partner to help you with your outsourcing needs. With numerous locations worldwide and cost-effective solutions, Helpware can guide you through your outsourcing journey.