Small business functions that can be easily outsourced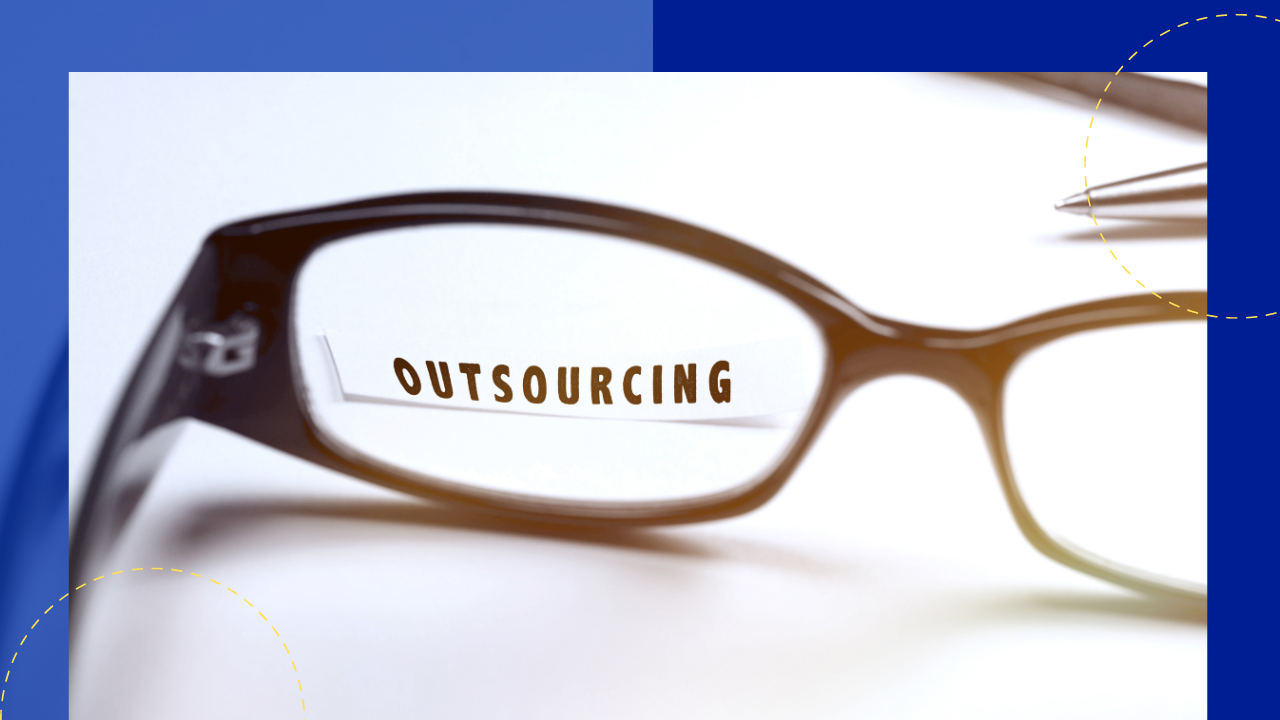 In today's economy, it's crucial to fall back to a business model that saves you resources in the long run. That's why most businesses outsource their functions to external partners.
Outsourcing is the practice of offloading jobs and responsibilities to outsourcing firms. These functions can range from customer-facing roles to lesser-known back-office jobs like compliance and regulation.
Why you should outsource your business functions
The most common reason for outsourcing is cost-effectiveness.
Outsourcing can mean expansion without shouldering costs. When partnering up with an outsourcing agency, they handle all expenses that come with onboarding new employees. New desks, office space, health insurance, and everything—you don't have to worry about it. 
Now with these perks, your offshore employees can now work and produce the output you want.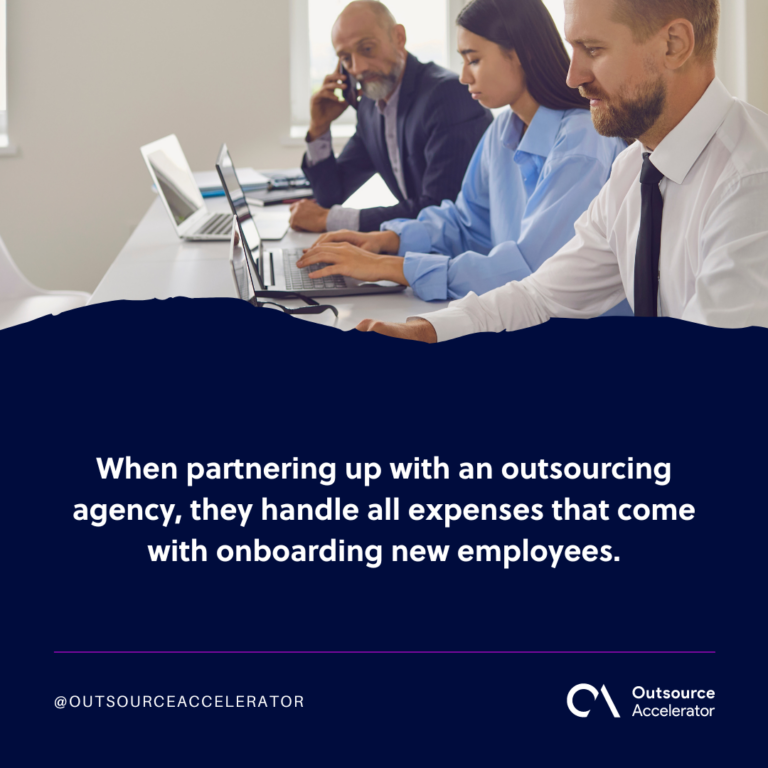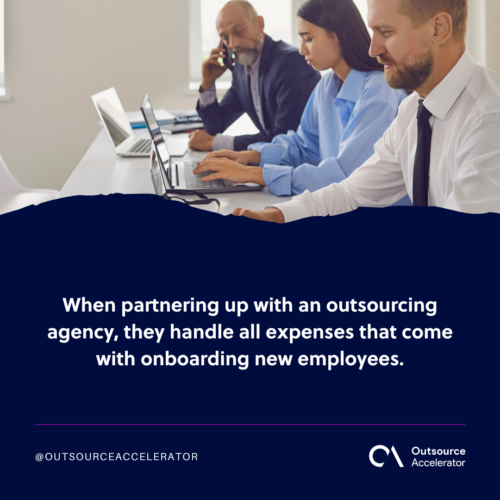 Accounting
Accounting is a good role to outsource. It's a small, menial role that makes up a good percentage of the company. Accountants specialize in classifying and analyzing the data given by the company's bookkeepers. These data can pinpoint areas of improvement within the organization.
Competent accountants are beneficial to your company and can save you resources in the long run.
E-commerce 
With the digital revolution came digital shops. These stores sell products, services, and goods without ever having a physical store. Studies show that digital stores will see a rapid rise in the incoming years.
But e-commerce is so much more than buying and selling now. You have to come up with marketing and sales strategies to ensure a smooth flow. A constant stream of supply and demand is key.
Digital Marketing
Sales funnels and social media campaigns are just a couple of things that encompass digital marketing.
Digital marketing is a lot of things to handle for one person. Digital marketers often have to wear different hats for them to successfully launch a campaign. Take all that effort into account and decide if you need an entire team dedicated to digital marketing. 9 times out of 10, the answer is going to be yes.
Content Writers
It's true that everyone can write, but not everyone can write effectively. With dozens upon dozens of texts and content that we come across, which ones do you read? The one that's obvious clickbait or the one that's short and informative?
Skilled content writers can gauge their tone and rhythm based on their audience. They can write an upbeat and chirpy listicle and a professional article later. Most importantly, content writers make sure that their content is easily digestible by the masses.
Graphic Designers
Ever come across a poster or a banner that caught your attention? All thanks to graphic designers, all forms of media are now being capitalized.
Commercialized graphic designing pertains to the practice of making content advertiser-friendly. From promotional banners to animated GIF ads, there's an entire department dedicated to making these. Through the years, outsourcing has provided itself as a reliable and economic way to produce design.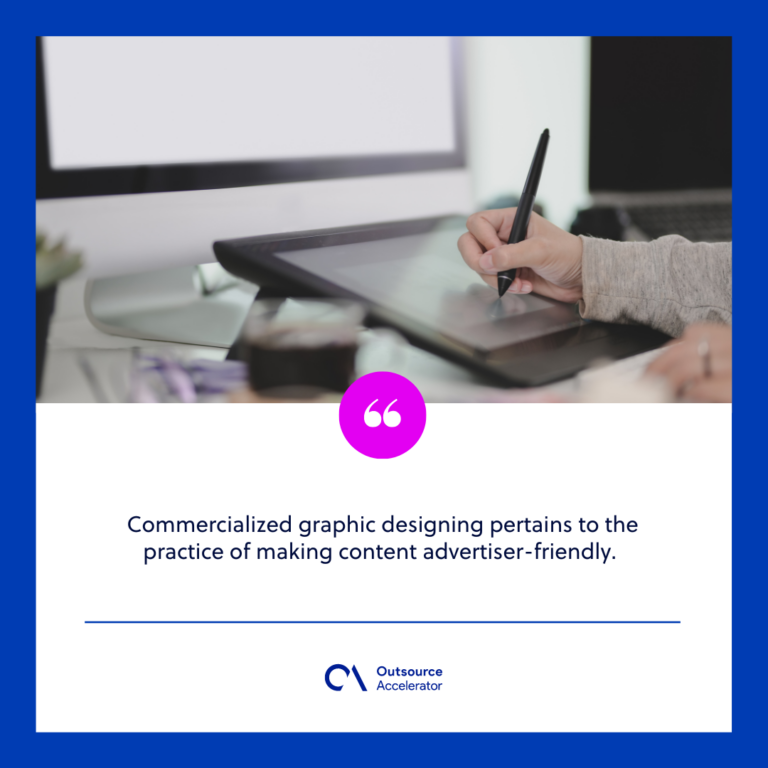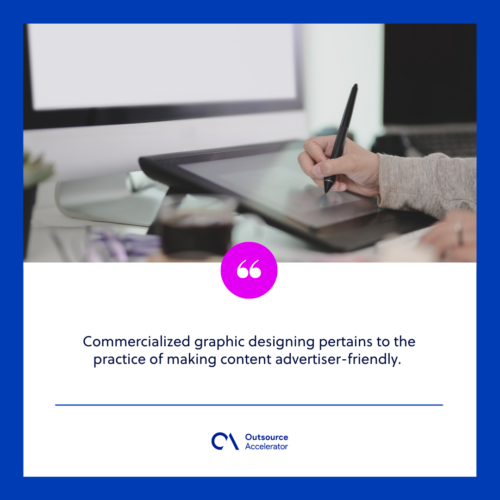 Technical and customer support
It shouldn't come as a surprise that one of the most outsourced positions are the technical and customer support roles. There is an entire sector dedicated to giving over-the-phone customer support. In the Philippines, contact centers provide assistance through calls, chats, and emails to customers located around the world.
With that being said, it's entirely possible to outsource business functions to external firms. The act itself brings out the best practices in each department – not to mention the overall impact of outsourcing on the company and its resources. The point is to start small when it comes to outsourcing, as it's not an easy feat to tackle overnight.
As a guide, companies are advised to seek the services of trusted Business Process Outsourcing (BPO) providers to get the most out of their outsourcing experience. BPO companies like Staff Domain ensure that their partners are growing effectively through their customized outsourcing solutions.
Amongst the highly competitive Philippine BPO industry, Staff Domain remains to be on top of the chain. From Australia to the Philippines, they put their best foot forward when it comes to outsourcing and providing quality staffing solutions.