Top 10 excellent compliment words to use in customer service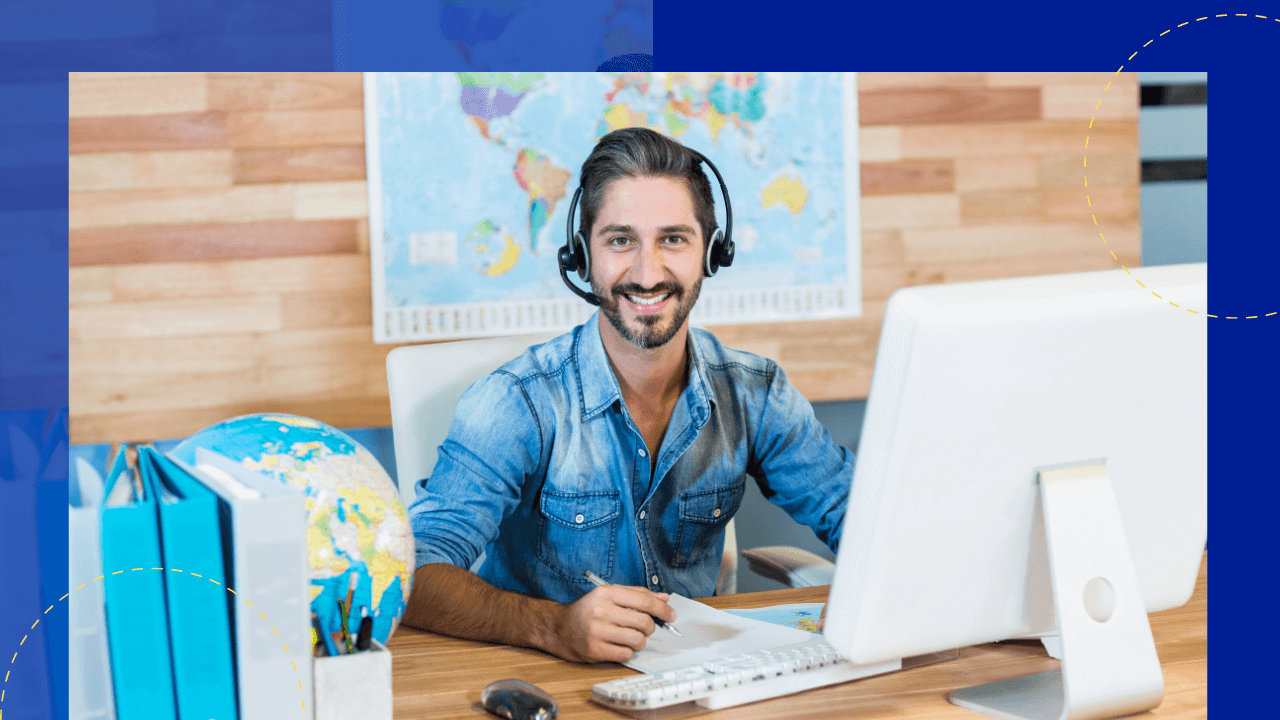 Words matter, especially in customer service. It helps in establishing connections and providing great service to your clients. 
Part of developing effective communication with customers includes using compliment words to uplift your clients' spirits. After all, boosting their mood by providing great support and offering compliments is a great way to increase customer satisfaction and loyalty.
Let's get to know the top compliment words and how to apply them to your scripts in customer service.
Compliment words for customer service
Compliment words or simply compliments refer to terms and phrases that make a person feel good about themselves. In essence, they are used to light up a person's mood and highlight a good aspect of their appearance or personality.
In customer service and sales, compliments help boost a customer's mood and give assurance. That's why it's important to include them in your customer support and telemarketing scripts as much as possible. 
But it's equally important not to overdo this. Customers might feel uneasy and reluctant to approach you, making them think of other things than helping them resolve their issues.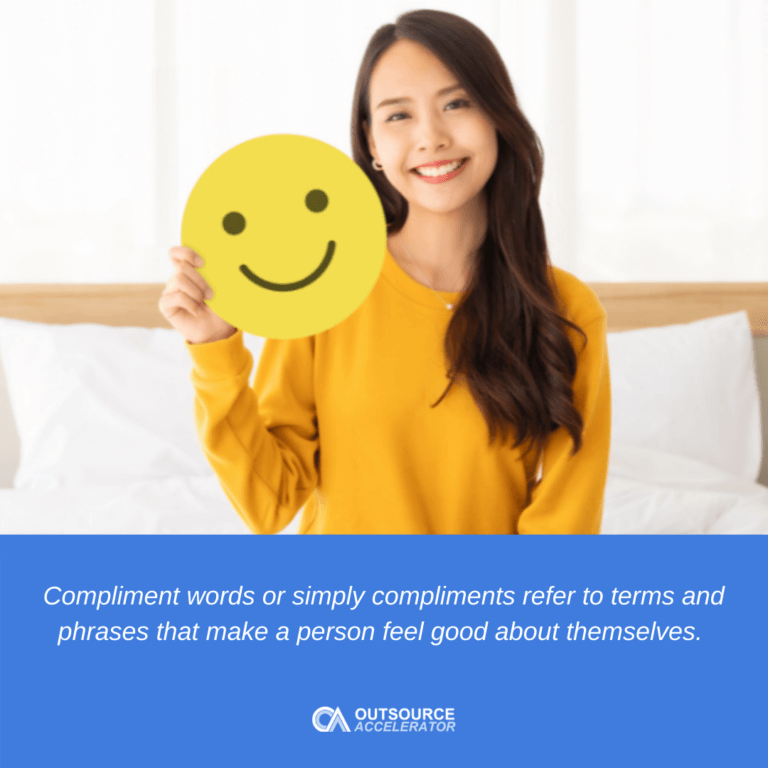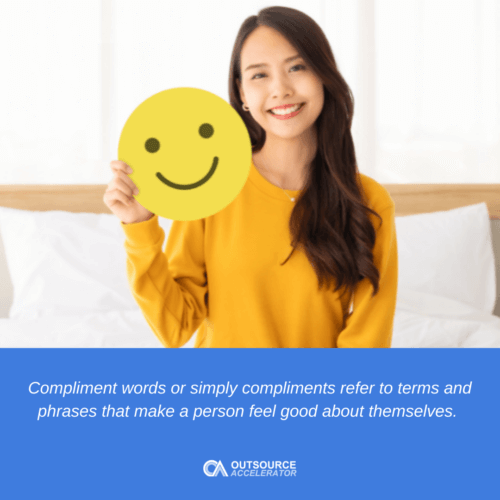 Top 10 compliment words and when to use them
It takes research and practice to know what to say and when to say it. For starters, here is a cheat sheet of the top compliment words in customer service and how you can use them effectively.
Great
"Great to have you on this call! How can I help you?"
Jumpstart your conversation right away with a greeting and a willingness to help with their concerns. A simple "great to meet you!" in an email before answering their concern, meanwhile, put positive emotions in your email response.
"Great question! Let me pull this information up for you."
Don't let your customer think you don't know the answer to their concerns, even if you're new to the company or concept. Instead let them know what you will do to get the answer for them.
Excellent
"That's an excellent choice!"
It's also a great way to compliment their choice, whether in proceeding with your service or with the product you offer. If possible, do a follow-up in your offering, such as "Would you like to add X with this?"
Definitely
"Definitely! I can help you with that. Let's look into it."
"This will definitely help with your troubles/concerns/issues…" 
Keep in mind that customers need assurance and guarantee that you can solve their issues. Thus, aside from saying yes, you can emphasize your answer by using 'definitely'. This helps in terms of offering solutions or services for their concerns.
Quickly
"Let me pull your data up quickly. One moment, please."
As mentioned, you won't always have the answer to their every question, especially if it requires additional data. This informs the customer of your next step to find these answers and assure you'll get back to them shortly with the information at hand.
Terrific
"That's terrific! Now, may we proceed with…"
Praise them for proceeding with the service or solution you're providing. Some of the words you can use interchangeably here are brilliant, 'excellent', and 'wonderful'.
Love [to]
"Yes, I'd love to help you with that!"
"I'd love to introduce you to our new product/service…"
Customer service mostly involves keeping their hopes and guaranteeing that you will provide the utmost experience for your clients. 
"As much as I'd love to help…"
However, you do not always have the answer to their inquiries or concerns. The only way to communicate this is to look for another way to say it. 
With this, instead of saying 'no', express your regret by saying you would love to help them, but their situation is beyond your capacity to do so.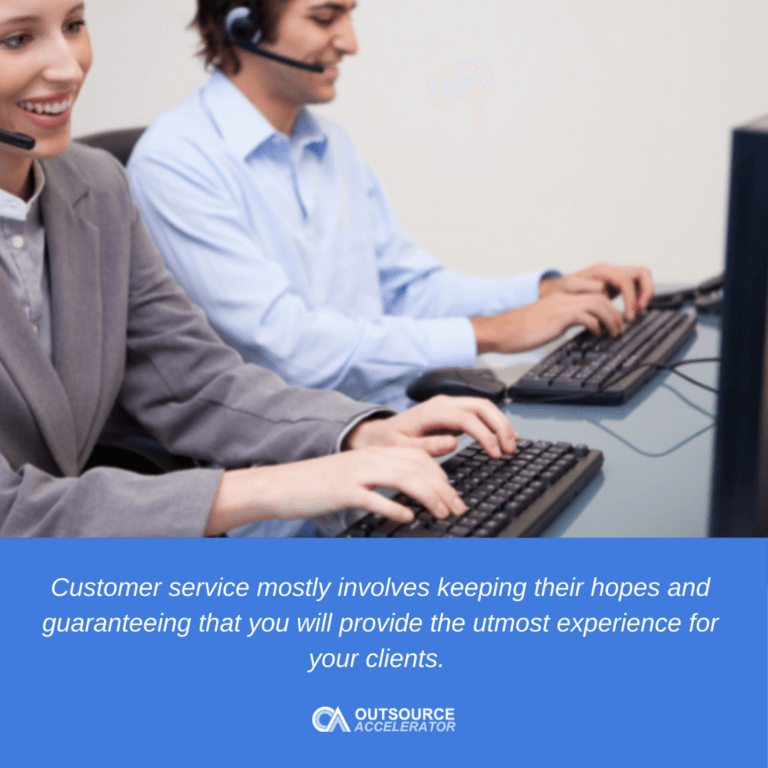 Good
"Good morning/afternoon/evening!"
Nothing beats a traditional greeting of 'good morning' as a conversation starter. Just remember to smile like you're talking with the customer in person to lift the mood of the call.
Interesting
"That's an interesting idea! Can you tell more about [the situation]?"
Customers may find it difficult to express their situation right in the call. Improve their confidence and encourage them to talk more about their issues to help you resolve them. Tell your customers that you understand their situation and found it interesting.
However, be careful when using this phrase. Find out if it's the right approach in a call, or else your customer might think you're just prying or curious about them.
Exceptional
"We hope you had an exceptional time with us."
Before closing the call, it's best to assess quickly their experience throughout the conversation. Ask them for other concerns and questions they want to raise. If no questions are asked, then start your closing spiel with this phrase.
Wonderful
"Have a wonderful day!"
Lastly, end a call by wishing them good for the rest of their day. This can be a great way to finish the conversation on a high note, with your customers getting the solution they need.
How effective is positive scripting in customer service?
Positive scripting maps a conversation using predetermined responses to lessen customer's frustration. This helps keep agents from losing track of the conversation and keeps them productive during the call.
It also helps in building the human part of the interaction. Studies show that one thing that frustrates customers in a call is the use of phony scripting. Brand loyalty, meanwhile, relies on how they handle customer concerns.
Yet there's always a downside to using positive scripting. For one, compliments don't always make customers feel respected – rather, they might think they're just being fed with scripts instead of solutions. Relying too much on scripts can even send a signal that the agent does not know how to solve a concern.
In the end, your script should only be a guide to your calls. What still matters is the level of care and service you give to your customers so they will remain loyal to your business.