Different types of outsourcing that you need to know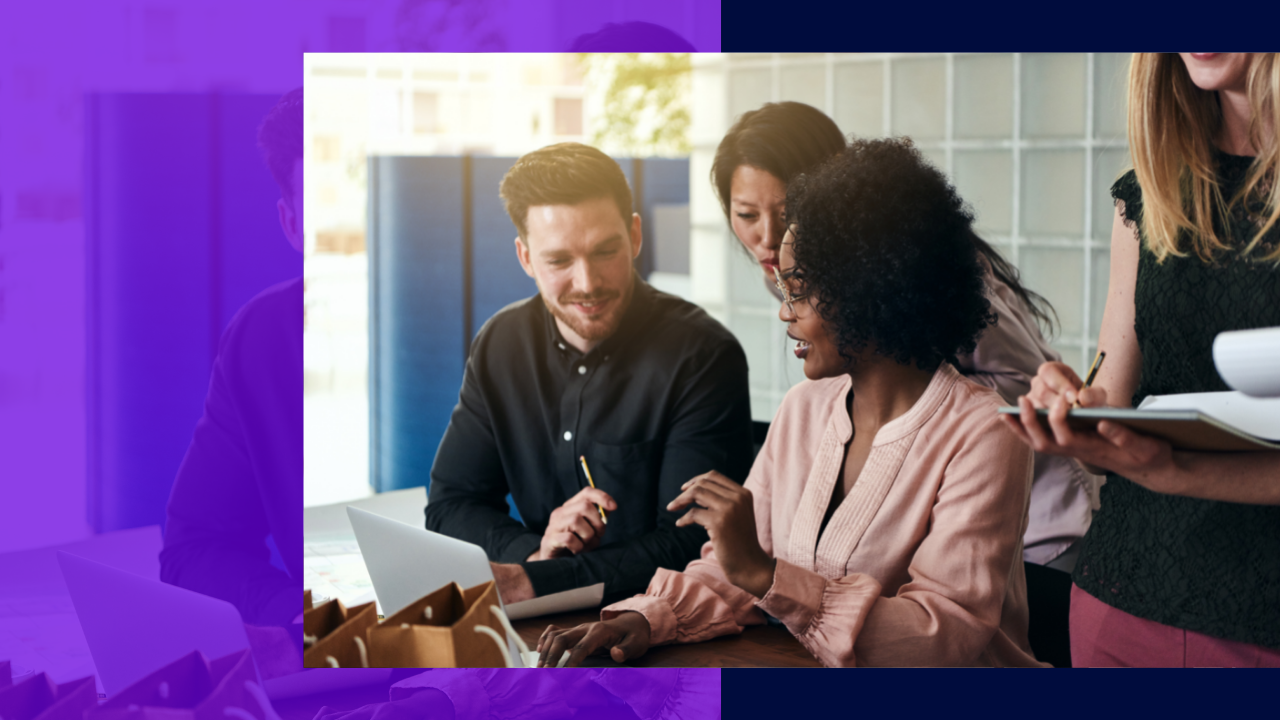 Different types of outsourcing that you need to know
Outsourcing can help you keep up with the demand for workforce and services for your business. Despite disruption and force majeure situations, it can be a strategic way for business continuity since you don't just put your resources in a single location.
Despite the situation today, outsourcing still sees a future at hand. Companies still plan to increase outsourcing this year. BPO companies successfully continue their operations remotely and ensure they follow regulations for your security.
10 types of outsourcing
Outsourcing can serve in different forms depending on the needs of the business. Aside from knowing and understanding what outsourcing is from the definition of outsourcing jobs and how they work, it is also necessary to have an idea of the different types of outsourcing.
Business process outsourcing is the most common type of outsourcing. It refers to contracting any business process to a third-party service provider. This type usually deals with repetitive tasks such as customer support and administrative roles.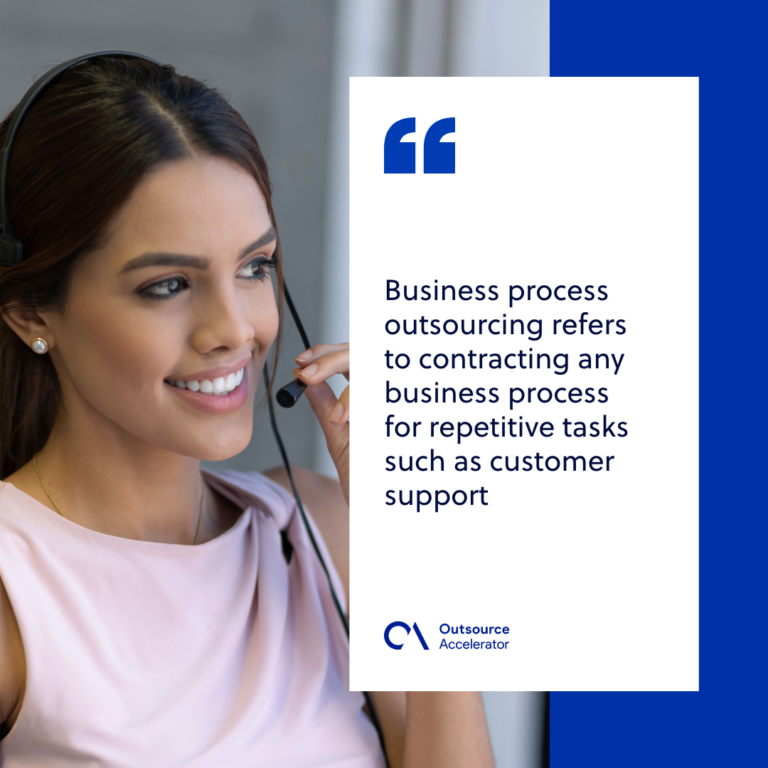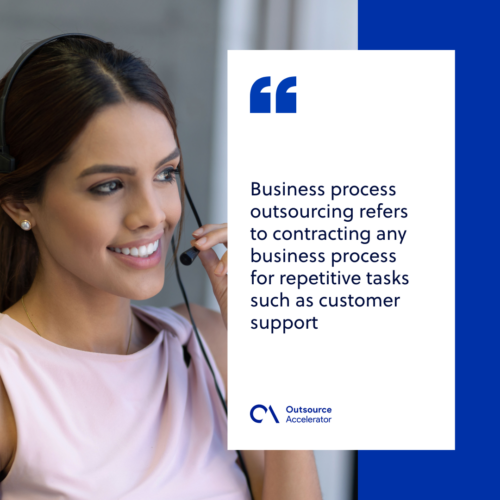 Business process outsourcing examples
Professional Outsourcing
Some tasks can be too complex for entrepreneurs or their small teams. It either requires additional training or a professional license to accomplish. Hiring locally may cost them a lot due to scarce demand. 
In these cases, professional outsourcing can be a viable option. This helps them save on costs while getting high-quality talent for their operation. 
How professional outsourcing works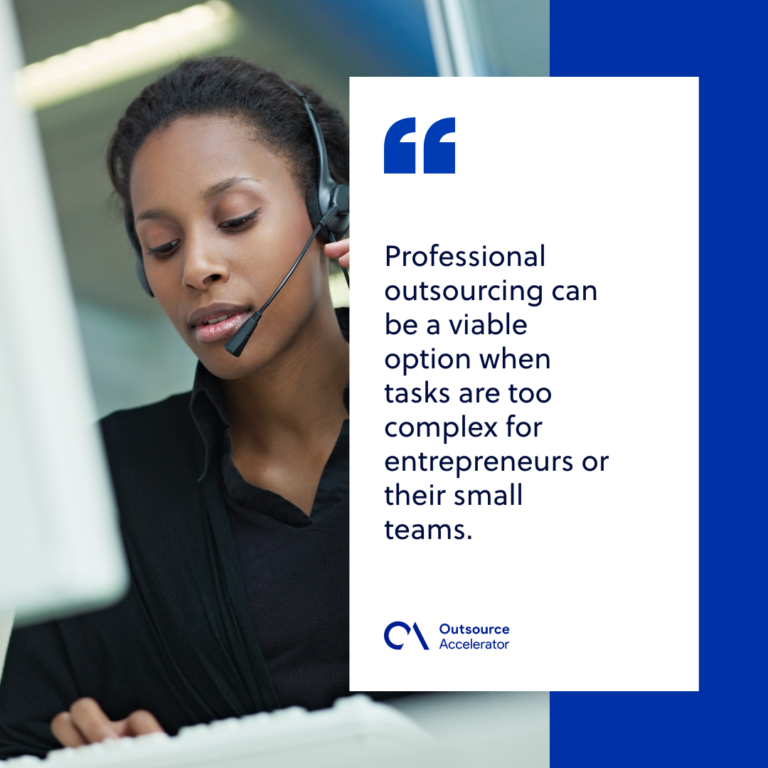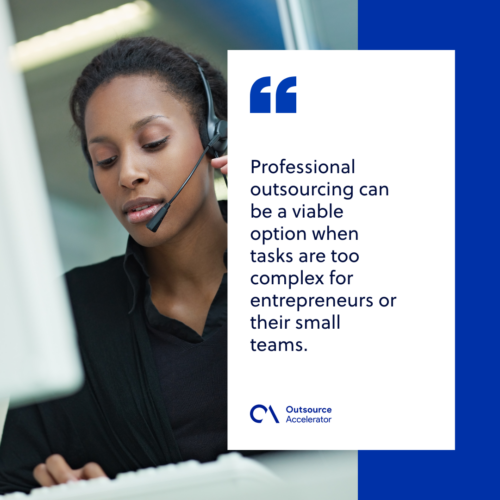 IT Outsourcing
Offshoring IT services are among the common types of outsourcing these days. It pertains to contracting technology-related services and resources for a part or the entirety of an information technology business function.
Every business, whether it is a start-up or a large corporation, has IT needs as it deals with technology on a certain level.
Examples of IT outsourcing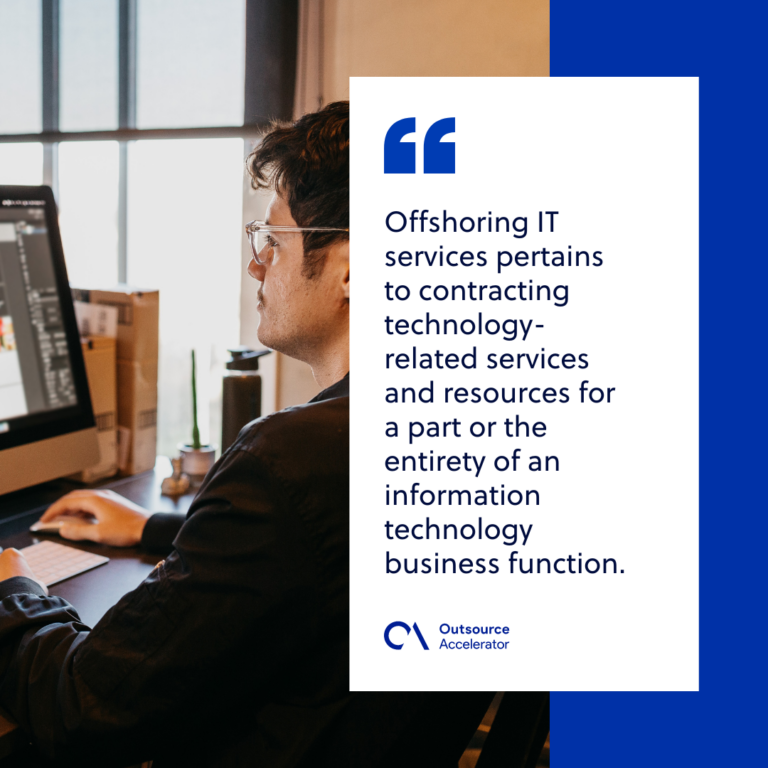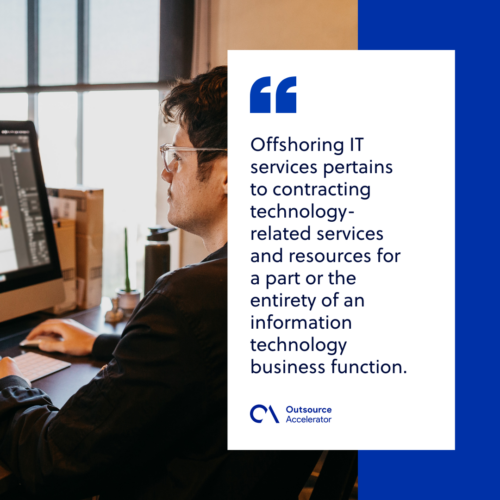 Multisourcing
Multisourcing can be applied to any business area but is most common in sectors of high specialism and complexity. Areas such as technology, avionics, automobile, and space travel all heavily rely on multisourcing.
Simply put, multisourcing combines outsourcing output from dedicated specialized companies, and they then aggregate external service providers to create a finished product.
Multisourcing forms the best-of-breed teams to achieve business goals. It operates in a manner where the business creates a partner relationship with other providers and is outcome-focused.
This type of outsourcing mostly requires a business to have a comprehensive strategy and a network of governance and relationships.
Manufacturer Outsourcing
The cost can be extremely expensive if you decide to make your own products in-house. Aside from the high cost of the raw materials, paying for the factory workers can also be massive, as well as the capital for infrastructure and equipment you need for manufacturing.
However, if you outsource the manufacturing process of your business, you can significantly reduce your cost as you don't need to worry about infrastructure and equipment, as well as labor costs.
Manufacturing outsourcing examples
Apple outsources product manufacturing to China for mass production once they are done designing their products.
Fashion companies such as H&M and Zara contract clothing factories in Bangladesh to produce their products worldwide.
Ikea, the biggest furniture company, outsources the manufacturing of its furniture to China to save on costs and increase profitability.
Process-specific outsourcing
There are outsourcing processes specific to a certain task or an internal procedure, something more known as process-specific outsourcing. It has become common in the industry to contract an external service provider that specializes in a particular service.
For example, a retail service can outsource its delivery services to a particular company, especially international shipping. This type of offshore outsourcing method usually has a very comprehensive contract that includes detailed things like the delivery timeline, product costs, and customer contacts.
Process-specific outsourcing provides businesses with the means to not only cut costs but also have the time to focus more on their core business functions, saving the time it usually takes to fulfill customer orders.
Types of process outsourcing
Project outsourcing
When companies are juggling several projects, it can usually be tedious, and the quality of the output can be compromised by the lack of time to focus on each one of them. In this case, a business can outsource a project to an external service provider.
There are various reasons why a company outsources a project, but the most common one is the lack of available people to do and finish the task or the lack of skills for the job.
What projects can be outsourced
Offshore outsourcing
Offshoring or offshore outsourcing means contracting a part of your business process in another country, a strategy to lower labor expenses. There are other countries that require cheap costs to finish a certain task compared to doing it locally.
In addition, offshoring is also done to tap the global skills offered by other countries as well as enter new markets in the hopes of becoming global.
Offshoring has also become an accepted idea to overcome local regulations that prohibit particular activities.
Examples of offshore outsourcing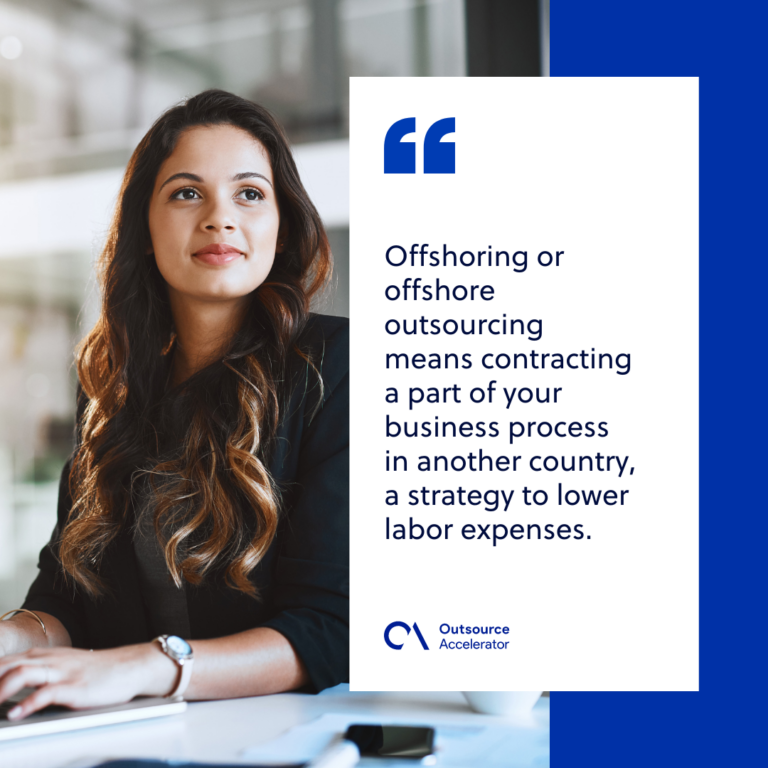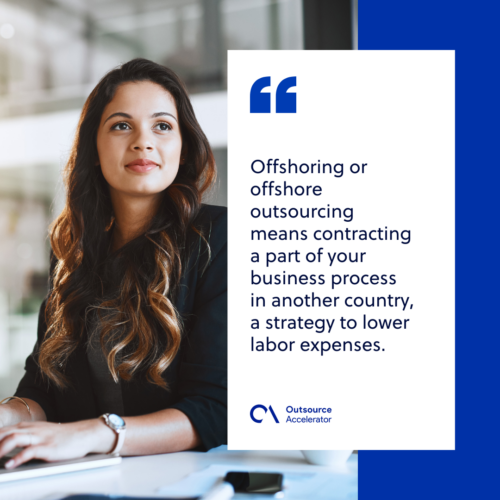 Onshoring
While there are companies that find hiring offshore labor a cost-effective move, some find it the opposite and they start to bring back offshoring activities locally. It is commonly known as onshoring (or reshoring), which can simply be described as outsourcing business operations in the same country as your headquarters.
Onshoring can have several advantages, one of which is having a similar or identical working culture and time zones. One disadvantage is that it has small to no cost savings since the salary will also be relatively similar to in-house staff.
Nearshoring
Nearshoring lies between offshoring and reshoring business functions. Instead of bringing back the outsourced services from a far-away country locally, some companies choose to move their business operations to geographically close countries.
Its main purpose is to improve services by lessening the allotted time for shipping and time delays, which are common issues in offshoring, while still cutting costs by finding the nearest country where labor services are cheaper than doing processes locally.
Basically, this type of outsourcing combines the benefits of reshoring and offshoring, as well as combating the risks of both.
Want to learn more about outsourcing? Check out the Inside Outsourcing book as well as the Inside Outsourcing book review today!