Definition
Nearshore outsourcing definition
Nearshore outsourcing is a smart way of hiring people from a third-party source of skilled workers for a short or long-term project. The contracted workers are from nations near the hiring company. 
This is in contrast to offshore outsourcing, where the employees are typically from nations further away. Typically, outsourcing hubs like India, China, and the Philippines are utilized. 
Companies could save a lot from outsourcing than hiring an in-house team, especially for their business processes. Most employers would typically hire workers from overseas, where rates could be lower.
However, time is a huge concern. The need for hiring workers with similar cultures and languages has birthed nearshore outsourcing.
Some firms get a nearshore outsourcing company as a partner because skilled workers are abundant for that job in an overseas country. Benefits of nearshore outsourcing include cost savings while compensating for the shortage of in-house staff. 
In turn, this process helps improve the efficiency of a company. The spoken language will be similar even if workers come from a different country. 
It is also ideal for a company to outsource back-office tasks for lower wages while in-house staff focuses on the more critical roles and functions in the company.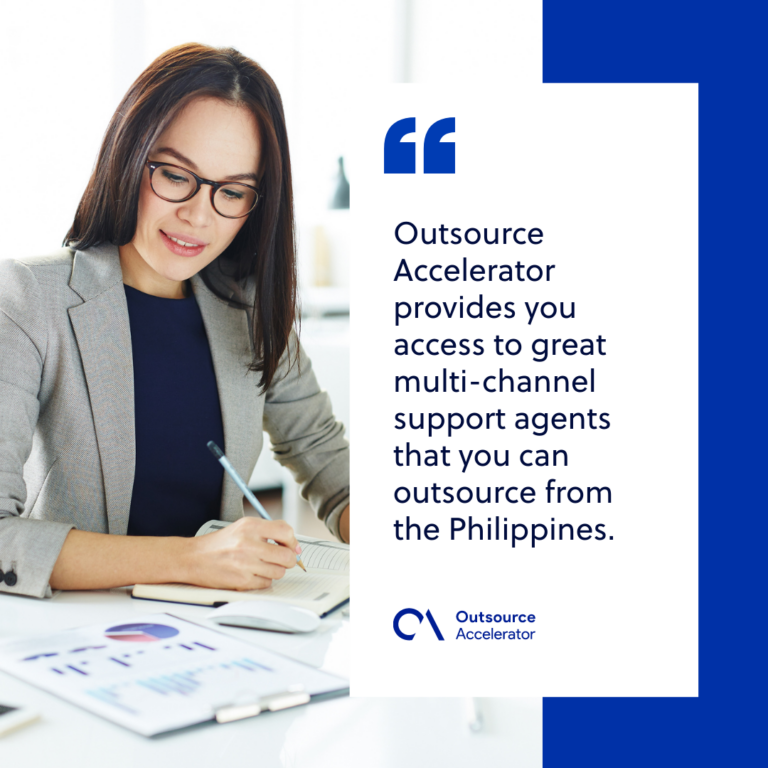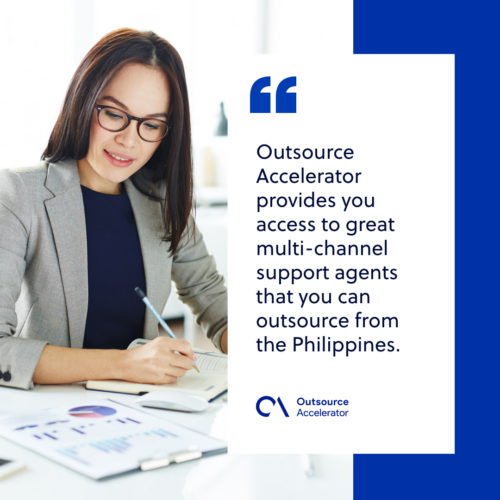 Nearshore call center
Companies that require close collaboration with their employees and do not outsource a significant volume of tasks usually struggle to justify utilizing the offshore market. That is why the nearshore outsourcing industry is gaining momentum.
Fueled by a growing need for geo-redundancy, countries in Central and South America are quickly becoming the go-to destination for seeking a quality BPO partner.
A nearshore outsourcing company and call center can offer many important benefits, such as: 
Proximity

Similar time zones 

Exceptional English, Spanish

,

and Portuguese workforce

Superior cultural alignment with the US and Canada
Additionally, through massive private and government investment in training, facilities, and infrastructure, many major companies are choosing to open their facilities to nearshore outsourcing companies.
Why do companies go for nearshore outsourcing? 
There are many reasons why so many companies are turning to nearshoring as an alternative to traditional outsourcing. 
Here are some of the nearshore outsourcing benefits:
Cost savings
The main reason why many companies choose to outsource work to a third-party development team is that they want to save money by paying lower wages.
Nearshore outsourcing allows you to maintain high levels of quality while cutting costs significantly.
Increased flexibility
With offshore outsourcing, you have less control over your project because it is no longer within your borders. With nearshore outsourcing, however, you still have full control over the process and can make changes whenever necessary.
Availability of skilled resources
A huge pool of skilled resources is available in nearby countries who can easily be hired for nearshore outsourcing services.
These resources have experience in different domains and are well-versed with the latest technologies (such as for outsourcing software development). 
Language barrier
Businesses engaged in international trade often face language barriers and cultural differences when working with clients or partners overseas.
However, this is not the case with nearshore outsourcing because most companies use English as their corporate language, making it easy for both parties to communicate effectively.
Faster time to market
Nearshore providers are also closer to your target market so that they can deliver products faster than those located further away from your customers.
This means that you get them into the hands of potential buyers sooner than if they were produced at a distant location.
Nearshore vs. offshore outsourcing vs. onshore outsourcing
Nearshore and offshore outsourcing both refer to sending work overseas. Nearshore refers to outsourcing work to another country within your region — typically one close by and offering lower labor costs than the United States or Europe.
The nearshore outsourcing model takes place within a few miles of the client's office. It is often used by companies that have smaller budgets or need more specialized services.
Offshore outsourcing refers to sending work outside of your region — typically to India or China because of their lower labor rates.
Offshore outsourcing is often used by larger companies with budgets large enough to justify the higher expense of overseas labor. These firms want access to highly skilled professionals who aren't available locally.
Onshore outsourcing, however, is a closer term but still distinct. As the name implies, onshore outsourcing refers to working with suppliers in your own country (the US, for example).
Nearshore outsourcing and onshore outsourcing are frequently (and mistakenly) used interchangeably.
Nearshore outsourcing services 
There are many services that companies can get through nearshore outsourcing. Here are a few common examples: 
Here are a few common examples: 
Sales and marketing functions
Sales and marketing teams need to interact with customers on a daily basis, which means they'll need to be located near those customers through nearshore outsourcing.
This isn't always possible when dealing with distant clients and prospects.
First-party support
First-party support refers to the assistance provided by a company during its own sales process.
It's unlikely that these companies would hire an offshore firm to provide this type of service. They could lose credibility with their customers if they did so. Therefore, nearshore outsourcing is better.
Software development
Companies that choose nearshore outsourcing for their software development to locations in other countries get the expertise and talent of developers at a much lower price. This is in comparison to what they would pay if they hired specialists in their own country. 
Human resources
The main reason why companies choose nearshore outsourcing is because of their proximity to the client's office. They can easily communicate with each other and respond to any requests quickly.
This gives them an edge over offshore outsourcing, which takes longer due to many factors, such as time zone differences and cultural differences.
Accounting and payroll
In the case of accounting and payroll services, nearshore outsourcing has been extremely popular. It helps businesses reduce costs while still maintaining control over their data.
Nearshore outsourcing companies
Outsource Accelerator has listed the leading BPO providers in leading and rising nearshore destinations. See the complete list here: