Modern business solutions for the new world – with Infinit-o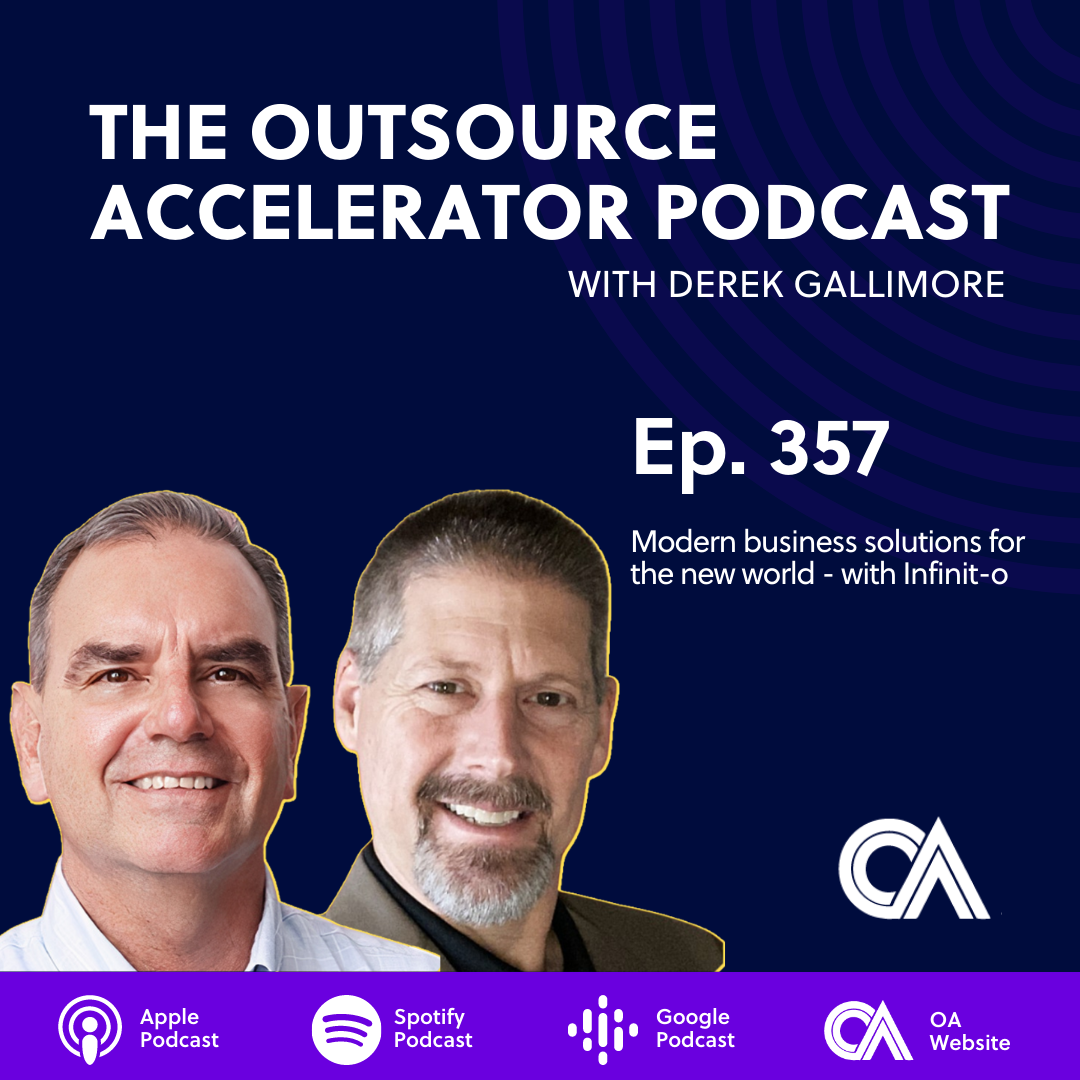 Infinit-O
Derek Gallimore interviews Kevin Goodnight, Global Business Development Executive, and Mike Gunion, VP for Sales and Marketing, of Infinit-O. The company has been offering BPO and KPO solutions for 16 years and has almost 1,000 seats in their two offices in Makati.
The pandemic further opened the opportunity for organizations to run their business through outsourcing. in this episode, Derek, Kevin, and Mike will discuss the changing perceptions about the industry and Infinit-O's role in transforming businesses through offshoring. 
In this episode, the OA podcast features two guests. Kevin Goodnight is a Global Business Development executive and Mike Gunion is the VP for Global Sales and Marketing at Infinit-O. 
They are tasked to "introduce [Infinit-O] to other prospects," understand their clients' needs, and help them scale and reach their goals with their value-added services.
Mike Gunion has been a former guest of the show in episode 278 of the podcast.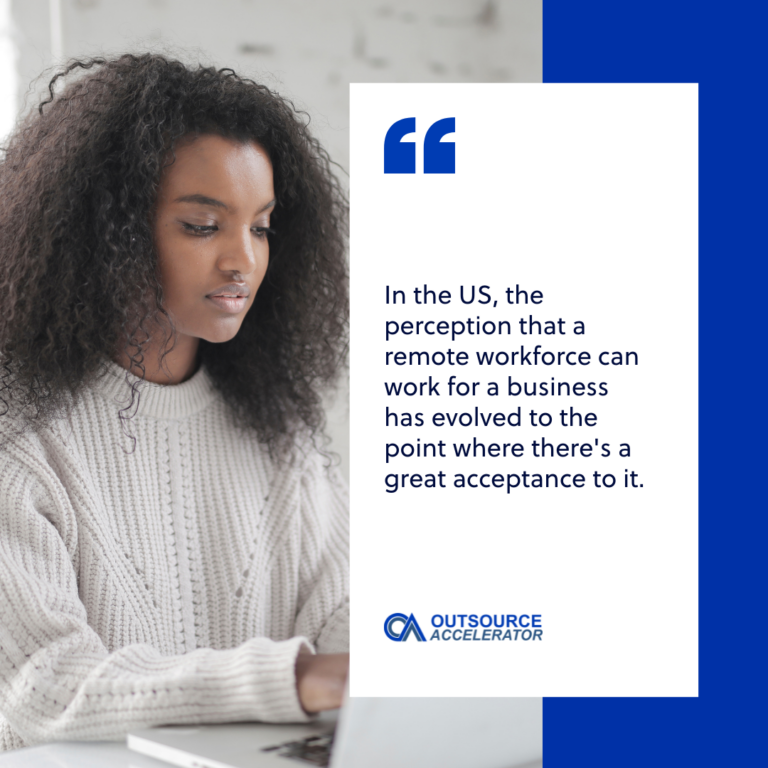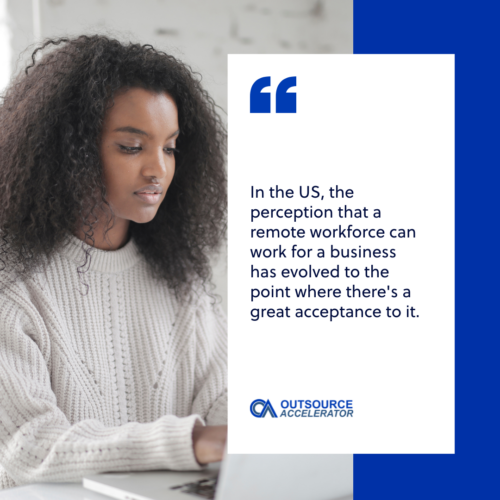 A quick overview of Infinit-O
Infinit-O has been in the industry for 16 years, with the majority of its workers sitting in the Philippines. They provide support to businesses around the world focusing on small and medium businesses (SMBs).
The company offers services in six verticals: IT outsourcing, sales, sales enablement, customer experience, back office, and research and data.
Compared to most modern outsourcing companies, Infinit-O runs more on a "co-collaboration" partnership. Their teams, team leaders, and managers get acquainted with their clients from the beginning while establishing their key performance indicators (KPIs) and metrics.
They aim to make their operations seamless while taking the responsibility for the performance of the teams working on behalf of our clients "with direct day-to-day management."
How US businesses perceive outsourcing today
Per Mike, the pandemic has "caused a relook at what remote work and [its] workforce looks like." He observed the increased acceptance of remote work in businesses, which is "great for businesses like [Infinit-O]."
Kevin agreed with Mike, saying that the companies' resistance has dropped. What was seen as an industry that would "replace workers" is now tapped for a quality workforce and more efficient expansion.
Maintaining production quality
In their experience, most of their clients already know "the value of being capital efficient," most of which have concerns about the production quality when outsourcing a function.
In return, they ensure the quality of their outsourced services through the following:
Building high-performance teams

. Mike claimed that building a high-performance team is their primary specialty. They take time in finding the best talent that provides support in certain aspects. 

Adding more value to their outsourced services

. Infinit-O measures their operations beyond doing certain functions more efficiently. The company makes sure to add more value to its functions by taking note of their influence on the clients' goals and outcomes.
Infinit-O's view in integrating technology with outsourcing
Kevin doesn't think BPO companies like Infinit-O are threatened by labor-enabled technology. Rather, they see it as "a great opportunity…to expand and establish a long-term relationship with their clients."
Yet, Mike still sees two aspects that can be affected by this move:
Eradication of low-level tasks

. According to Mike, low-level tasks "will continue to be 'cannibalized' by

automation

and AI." This will potentially help the company optimize and bring these tools to their clients.

The chance to evolve as a company

. On the bright side, by adapting to automation, Infinit-O has the chance to "transform from a labor company" to a more significant part of their business.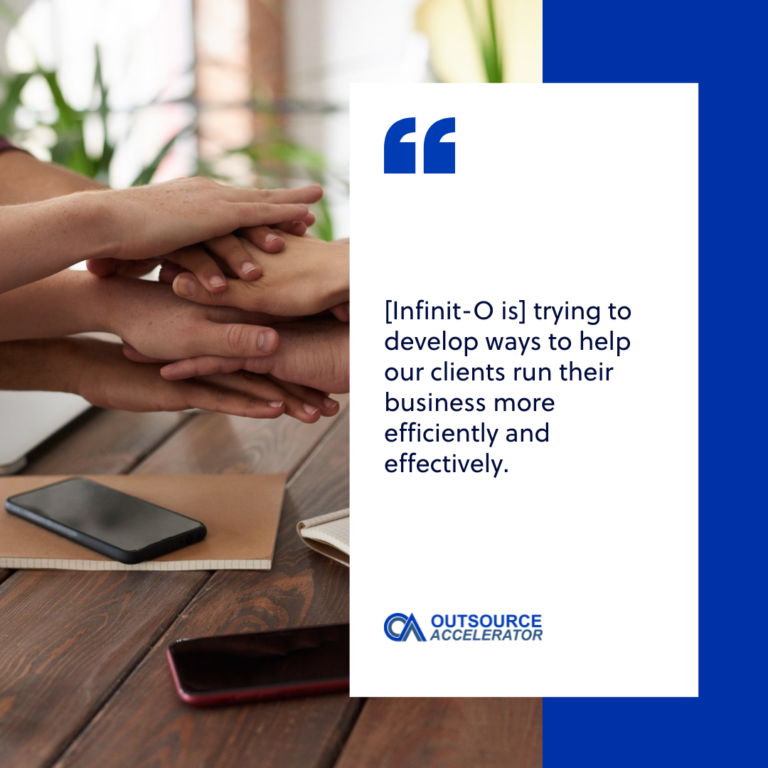 Infinit-O's pricing structure
Infinit-O tends to be simple, straightforward, and transparent in terms of pricing their services. They charge an all-in monthly fee based on the size of a client's team, with their agreements bound by an annual contract. 
Their all-in fees already include coverage for the logistics and data protection when working. 
Yet, per Kevin, this move should come along with constant education and reassurance to businesses that their production quality won't suffer. 
Mike, meanwhile, is positive that the company is doing " a pretty good job" in reaching out and making businesses understand this structure.
How Infinit-O fared in the past 18 months
Despite the challenges, Infinit-O still managed to grow by 20% in the past year. They quickly transferred to remote work within two weeks and did not lose "even one client" during the time.
Compared to other countries, the Philippines still faces challenges through repeated lockdowns and surges it faced. Yet, the Philippine government continues to take measures by strengthening its vaccination drives in different regions.
Mike, meanwhile, is proud of the company's move to acquire and secure Moderna vaccines early for their employees and dependents. 
This shows that the company cares about their team members and dependents "as best as we can."
The best way to contact Infinit-O is by checking out their website: https://www.infinit-o.com and set up a quick call with the team. 
Interested clients can also send an email to [email protected]
Listen to more podcast episodes here: