Information technology outsourcing: Why your business should outsource IT services
Last updated: March 29, 2022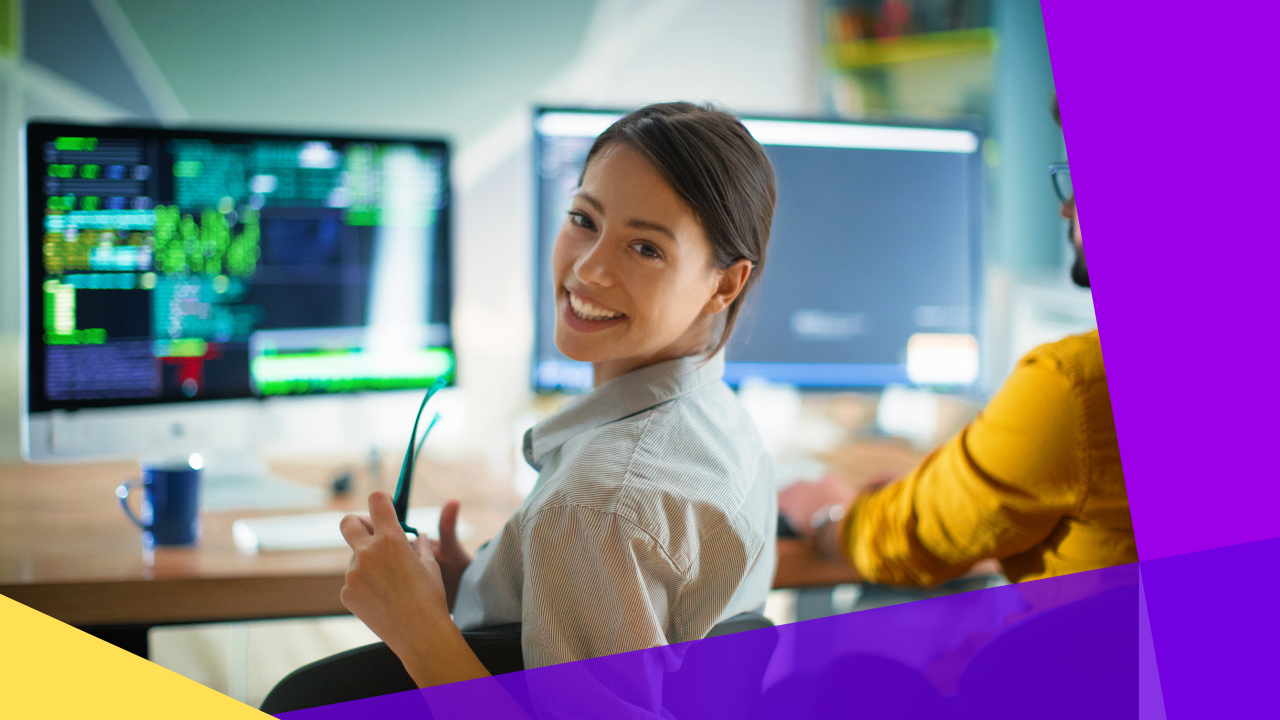 There are several day-to-day operations you need to oversee on a daily basis to effectively run your company. One of these operations that needed careful attention is information technology. 
Managing IT tasks can divide your attention and make your entire job overwhelming. It can even compromise the quality of your services and products. 
This is why a lot of firms opt to outsource this department. IT outsourcing continues to grow in demand each year, with the global sector foreseen to be worth as high as $397.6 billion by 2025.
When you outsource your IT functions and services, you can get the best IT support while saving both time and money. Allow us to discuss how information technology outsourcing works, its advantages, and what IT services you can outsource.
What Is IT outsourcing?
Information technology or IT outsourcing is an organizational strategy of hiring third-party service providers to handle the IT-related processes of your company. 
IT functions include software development, infrastructure solutions, technical customer service support, and data analytics. Most businesses outsource these tasks to reduce cost, access better talent, and ease upscaling.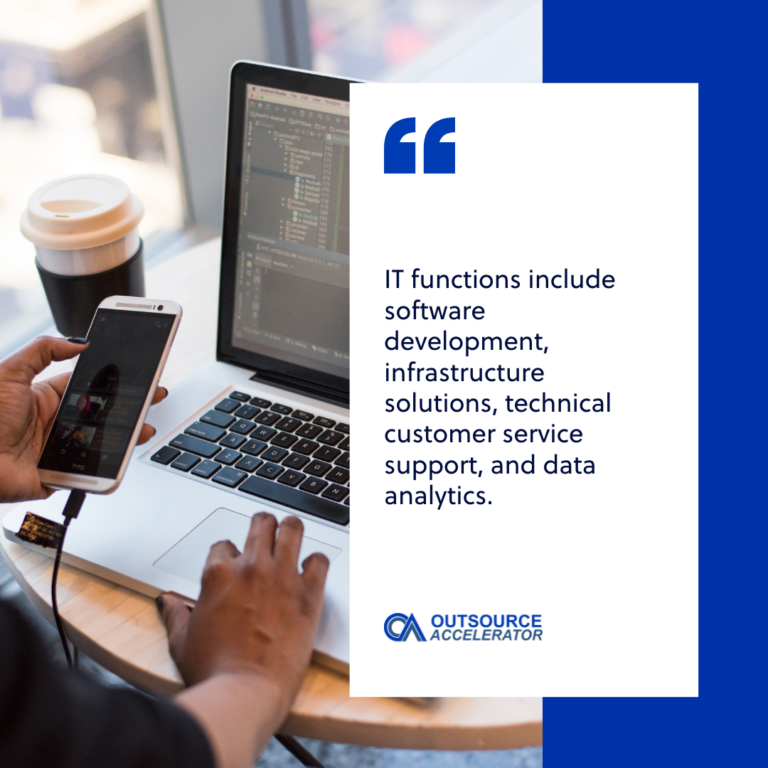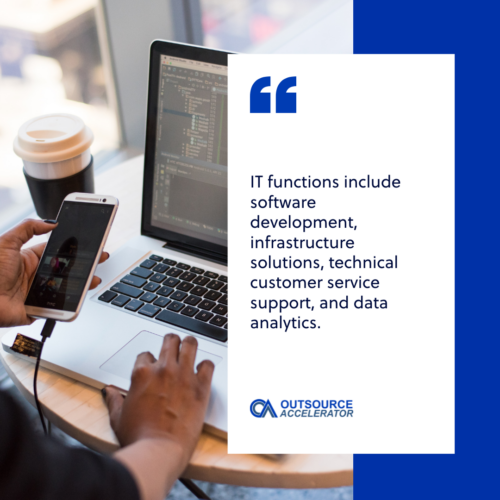 Advantages of IT outsourcing
Outsourcing has been proven to boost IT integration and offer a lot more benefits. Let's dive into the advantages of information technology outsourcing and the services you can outsource from an external vendor.
Reduced cost
The recruitment and training process for your IT staff can be very expensive. Not to mention, there are overhead costs that you may not be able to estimate correctly in the hiring stage. 
Outsourcing lets you focus your human resources where you need them and when you need them most. Reduced cost is on top of the major reasons why businesses outsource IT functions.
It opens doors to affordable labor costs, cheaper infrastructure, and tax benefits depending on your location. 
Access to global talent 
There might be a scarcity of resources in your country of origin, but they can be in abundance elsewhere. 
Global IT outsourcing allows companies to find resources and the right people in different parts of the world. Offshore outsourcing allows you to reach trained professionals that you can't find or are too expensive locally.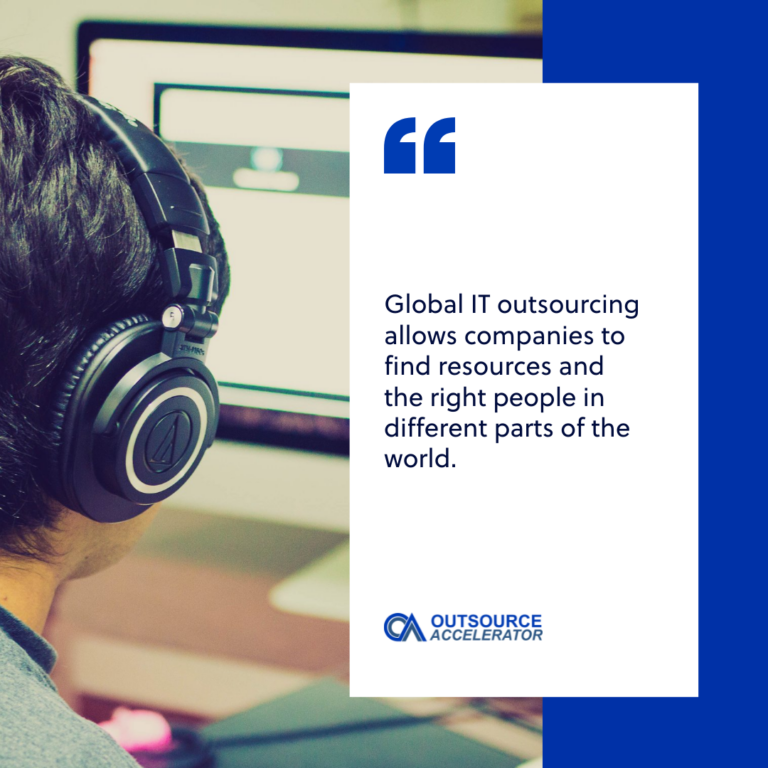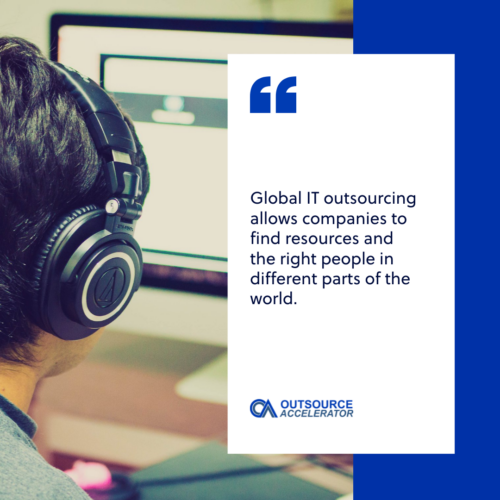 Time savings 
When you team up with a reputable outsourcing vendor, your in-house employees don't have to do the legwork of your IT functions—which can take up too much time off of their original tasks.
Your service provider will take care of that for you. By freeing your employees of IT tasks that aren't part of their job description, they can use their energy instead to improve their expertise.
If you have more time to spend on your core operations, the benefit of outsourcing IT services will also grow exponentially.
Ability to upscale fast
IT outsourcing lessens, if not totally eliminates, the need to invest in in-house expertise and on-site infrastructure. Especially for startups and small organizations, this can help focus manpower and resources into achieving business goals.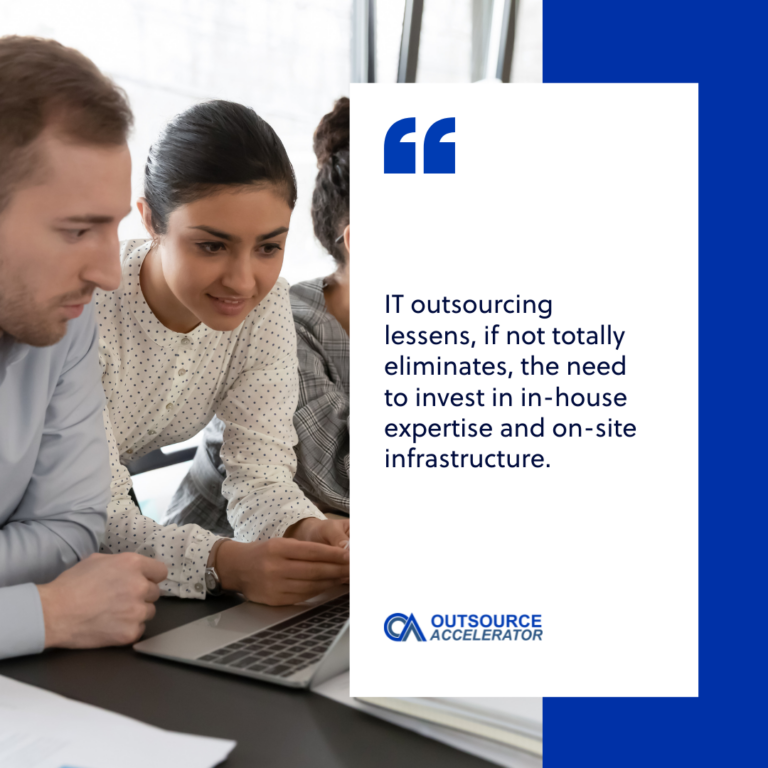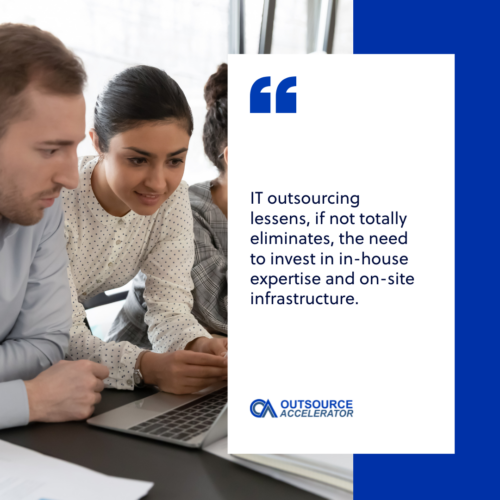 Uninterrupted workflow
Outsourcing your IT builds a great level of consistency for your business. There's no need to worry about looking for replacements when your developers leave.
Your outsourcing partner will assign tasks to an outsourced team of professionals with consistent availability. Your business won't miss any sale opportunities and have smoother operations.
Most common IT outsourcing services
Now that you have an idea of the advantages of information technology outsourcing, here are some of the most common outsourced services you can rent to an external provider:
Web development
Web development includes building and maintaining websites. Having a functioning website and social media pages is crucial for any business to succeed in this digital business era. 
Outsourcing web development services such as graphic design and coding ensures that you'll have the best set of highly skilled developers to handle the job. Web development also includes web publishing, programming, and database management.
Web hosting
Web hosting is an IT service that makes your website available and visible to users on the internet. Companies that provide web hosting are referred to as web hosts. 
Since it is a round-the-clock service, web hosting requires the constant support and the expertise of a technical support team. To manage this, companies choose to outsource web hosting.
Software and application development
Aside from websites, software programs and apps are also common tools used by businesses for various purposes including marketing, sales, and customer service.
Software development projects and services can range from custom software and commercial apps to consulting and QA testing. 
Application maintenance
Application maintenance requires a process of creating, testing, and deploying an information system. This is also called the software development life cycle. It is developed to automate internal business processes and to build a product.
Today, a majority of organizations are looking for customizable solutions to support their various application needs. With the use of world-class technologies, companies can develop robust yet easy-to-maintain applications.
These are all possible when you outsource application development and maintenance. It will cost you less while ensuring the quality of your software development cycle.
Technical support
The 24/7 availability of technical support is essential in business operations. You have to ensure a support line consists of dedicated technical experts working day and night. 
Outsourcing technical support is the answer to this challenge. With a technical support team that can address all of the customers' inquiries, you will not only resolve customers' technical problems. The best part is you can deliver timely and satisfactory service that would lead to positive customer feedback.
Choose a technical support outsourcing company that provides agents who are well capable of solving any complex technical issue. Trusted BPO providers like SixEleven can help you build your own team of agents — who are not just experts on technical aspects but also in customer care.
Database development 
It takes robust product knowledge and expertise to develop a database that will help a company store and organize all kinds of information in its systems. 
Database development is a mandatory process for software companies to ensure that all data is safe and secured. Outsourcing this IT function will give you access to a pool of professionals that can operate your database.
The future of IT outsourcing
With the right team of experts, IT systems innovate how individuals and companies operate.
Software applications are becoming more accurate and updated to help support teams deliver excellent customer service. Database and content management systems improve the security of customer data.
It has been very evident that for decades, the advancement of technologies has equipped all industries. Although they offer an insurmountable amount of assistance in delivering customer solutions, these technologies can be a great expense. 
But with the help of information technology outsourcing, businesses can easily reach opportunities for better staffing, faster upscaling, and smarter pricing.
In a rapidly evolving market, the future of information technology outsourcing can only get better.