Find the best software developers in the Philippines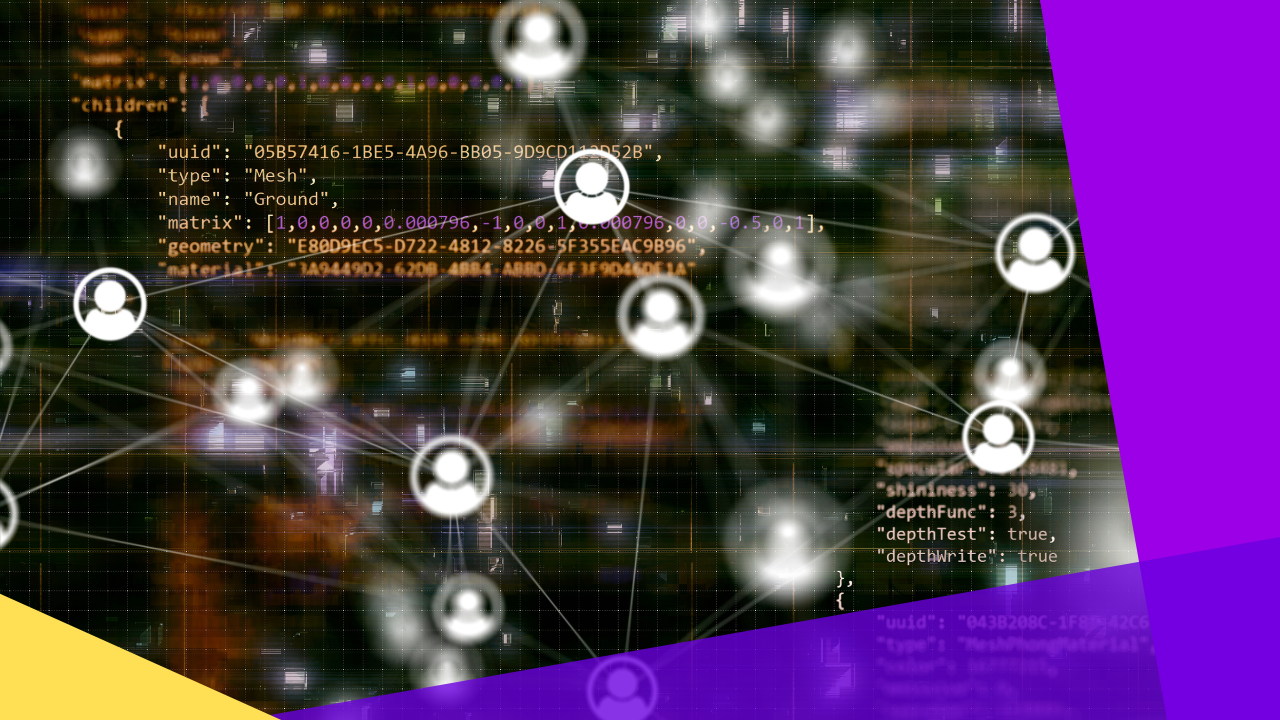 Find the best software developers in the Philippines
Hiring software developers
Software developers are the computer programs' innovative personalities. Some build apps that allow people on a computer or other gadget to do various errands. Others are building the fundamental frameworks running the gadgets or control systems. Software developers are responsible for a software program's entire enhancement process. They begin by assessing how the customer plans to use the product. They should acknowledge the center's use of software programs that customers will need.
Software developers should also be aware of customer needs that are not related to the software elements, such as the level of data protection and implementation requirements. They design the software and then give software engineers instructions, who compose and test computer algorithms.
There are a lot of software developers in the world, and depending on the client's budget, they have the option of deciding whether they would need a freelancer or go with an outsourcing company for a dedicated development team.
Hiring software developers in the Philippines allows you to concentrate on running your business while reducing your market time. Your product will remain competent, reliable, and in professional hands while you focus on growing your business.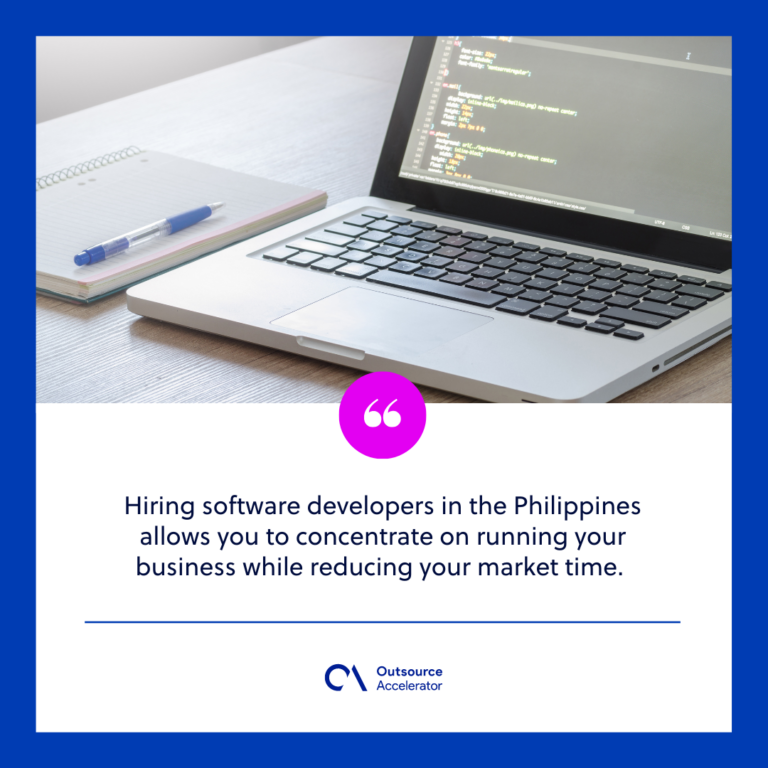 In-house Developers
Face-to-face conversations can offer more engagement between software developers on the same project, which will help propel progress. These in-person discussions can help create new energy, which sometimes leads to more important ideas. Some of the best ideas surfaced this way. Technical solutions may be resolved faster. In-house talent can direct all attention to a problem that must be fixed quickly.
Development attempts in-house and outsourced are not necessarily exclusive to one another; in most cases, outsourcing companies supply the talents that would further enhance the clients' in-house development team. The outsourced developer can offer the explicit capacity to unrecognized areas, and clearly, the more significant "outside consultant" bring new creative ideas and use a system of claims to fame sub-experts at frequently limited costs. In-house software developers in the Philippines are often prepared to get into a scoop, securing that employees work with strategies and can improve efficiency driving strategies as they have complete access to the majority of the group daily.
Freelance developers
There is a lot of motivation for software developers to engage with clients as a freelancer.  Freelance software developers in the Philippines have been growing for the past decade and excel in different fields of software programming.
When you need help with a short-term project for your business, then you can consider getting a freelancer. Hiring a freelancer works great for one-time improvements that you need for your business. However, the downside is it does not guarantee accountability since freelancers can easily come and go. This can also compromise data security compared to hiring in-house or outsourcing to a BPO provider.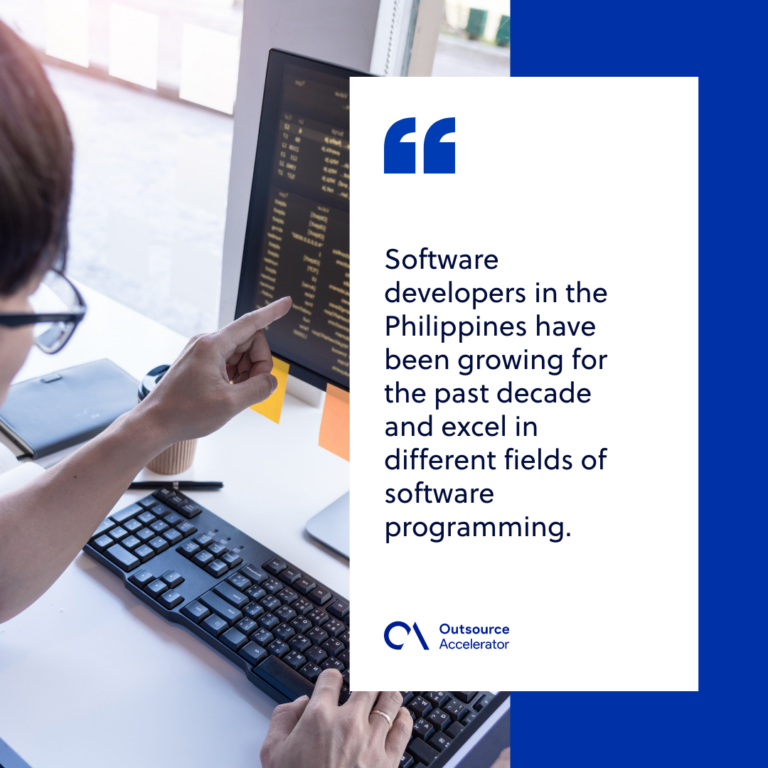 Upwork, formerly known as Elance-oDesk, is a global outsourcing platform in which clients and freelancers interact and collaborate remotely. Elance-oDesk was rebranded as Upwork in 2015. You will find a range of services on Upwork, from software developers to technicians, virtual assistants, content writers, and many more.
Upwork management has put in place a few steps to ensure that Upwork is a sensible and reliable business center. A lot of clients have had bad experiences from using freelancers in Upwork, wherein some cases, they cannot file for a dispute. Upwork continuously improves its verification process in screening new freelancers. There are reportedly about 16 million freelancers in Upwork as of 2018.
Toptal is an enormous and rapidly evolving platform that gives you access to the world's most talented freelancers. Toptal has set high standards for employees and their work, you also get the flexibility and reliability that you need from a freelancer. You can gain access to a network of top industry experts and lets you hire the top 1% – 3% of freelance talent. Some clients prefer Toptal over Upwork due to the quality of talent that it provides, although the rates are relatively higher than what you can find from Upwork.
Software developers from outsourcing companies in the Philippines
On each list of the world's top BPO countries, the Philippines always appears. The growing Philippine BPO industry appreciates constant development, even with the rise of new advances (otherwise known as dangers) like automation and AI. The Philippines positions eight among the world's top outsourcing destinations. The nation ranks because of the ease of doing business, people's abilities, accessibility, and the business environment.
There is a developing number of outsourced software developers in the Philippines. These software development companies provide ensured, qualified, experienced developers out of an exceptionally aggressive condition, and they can give you the skill on a specific venture that you might need which makes them equal to the developers in the US and other developed countries.
Regardless of what sort of utilization you're searching for, whether it's a local iOS application for your business' online store or an HTML5 application for an improved client experience on your entry, there are talented developers in the Philippines that can offer you the instruments and expertise essential to complete your project.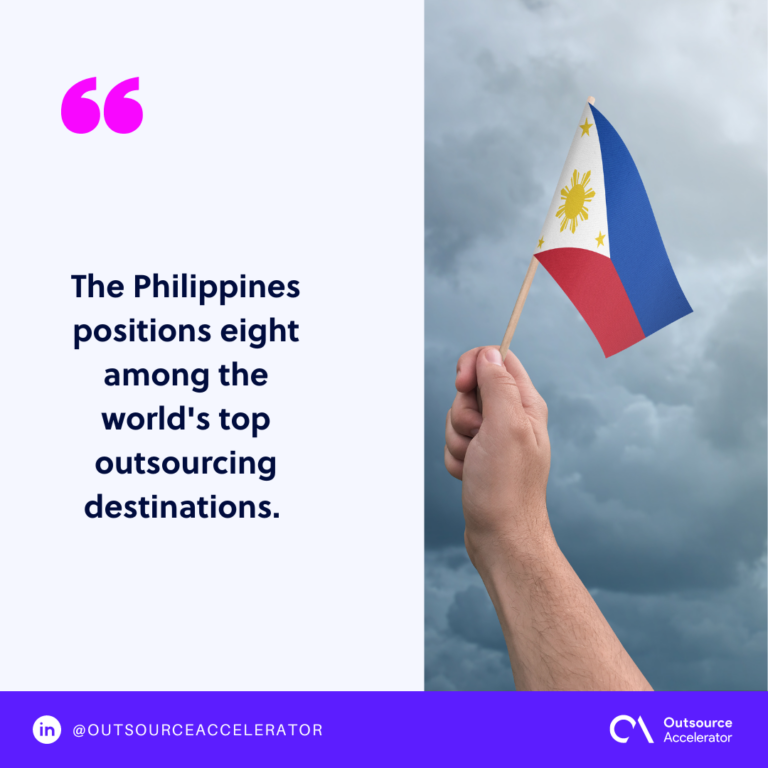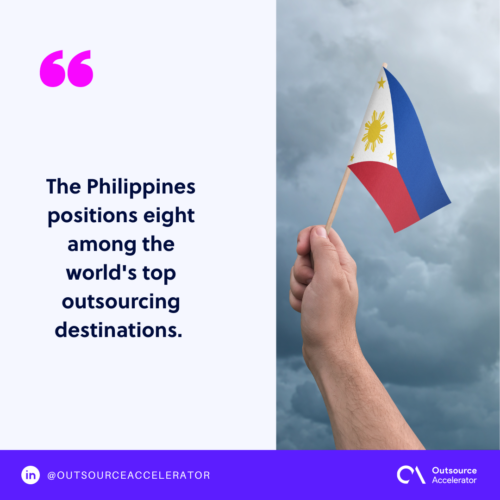 Best software developers in the Philippines
The software development industry is one of the quickest developing ventures in the Philippines and numerous countries. If you are considering hiring software developers for your business, you can check your options below for further insight.
Outsource Accelerator
Outsource Accelerator is the world's leading outsourcing platform that connects businesses to more than 700 outsourcing companies that provide dedicated remote employees, which also covers software developers. Outsource Accelerator specializes in helping small & medium-sized enterprises (SMEs), with 2-500 employees, typically based in the high-cost English-speaking world. Outsource Accelerator has in-depth knowledge in matching organizations seeking to outsource a portion of their business to the Philippines. 
Clutch. co
Clutch is an independent platform that gathers target input from customers about each organization enlisted on the site. Clutch arranges organizations by their geographic area – a field of their ability and the emphasis on demonstrated aptitudes. For outsourcers, Clutch.co takes care of two issues on the double: it gathers the criticism about each organization, which spares time for organization agents, and it demonstrates all the customer contributions to the guests, both positive and negative. 
Arcanys
Arcanys is a premier outsourcing software development company located in the Philippines. Arcanys encourages innovation groups to begin, test, advance, and scale by enlisting and utilizing the best software developers in the Philippines. 
Arcanys represents great authority in growing amazing programming for companies, with a sharp spotlight on development. Arcanys has built numerous highly skilled dedicated teams of developers for SMEs. Propelling new pursuits and business thoughts, pushing numerous companies off the ground, and quickening SMEs with their improvement needs.
Software developer rates
Junior software developers
Junior software developers in the Philippines work with a gathering of mid-level and senior experts to make, test, and keep up programming applications and tasks. The action commitments of junior software developer generally consolidate decently fundamental routine assignments, for instance, exploring, testing, and code documentation. These assignments hone a software developer's capacities and acquaint them with the company's codebase. 
As junior software developers get significant lots of experience, they tackle logically complex improvement progress. As per Glassdoor, a junior software developer salary in the Philippines is around $7,272 (PHP 370,920) per year.
Senior software developers
Senior Software Developers in the Philippines perform coding assignments. Depending on the extent of the project, the senior developer might be in charge of an enormous part of coding or may have the work appropriated between different developers. 
Senior Software Developers in the Philippines are additionally entrusted with surveying all code work for exactness and usefulness. As per Payscale, a senior software developer salary in the Philippines is around $12,315 (PHP 628,970) per year.
Software development manager
Software Development Managers oversee and administer the collaboration between the developers and the client or the in-house lead software developer. These managers are accountable for the coordination of their group, overseeing day-to-day tasks and making sure that timelines are met. As per Payscale, a software development manager salary in the Philippines is around $33,365 (PHP 1,701,633) per year.