---
---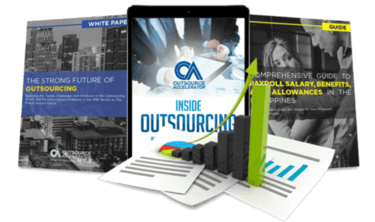 Outsource the right way, the first time
Get up to speed in outsourcing with this all-in-one tool kit
GET YOUR FREE TOOLKIT

PARTNER

PRO
About Arcanys
From Switzerland to the Philippines.
Arcanys is a Swiss software development outsourcing firm in the Philippines.
Founded in Cebu City in 2010 by a team of serial entrepreneurs, and benefiting from the extraordinary skills of Filipino tech professionals, our company focuses on bringing businesses closer to users.
Arcanys helps technology teams to start, experiment, evolve and scale by hiring and training the best software developers in the Philippines. Arcanys specializes in developing high-quality software for startups and established businesses, with a keen focus on innovation.
Evolving into a startup incubator and established-business accelerator.
We have a passion for enabling business creation for people with fresh ideas. Over the years, Arcanys has grown from a classic software outsourcing company into an engine for launching new ventures and business ideas, propelling many startups off the ground, and accelerating SMEs with their development needs.
Through our investment initiative Arcanys Labs, we help startups be on the market as fast as possible and grab a strong competitive advantage, attracting bigger investments and generating revenue earlier.
Technology: a longstanding entrepreneurial love affair.
Born and raised in Switzerland, both Alan and Fred fell in love with technology long before the Internet became mainstream and have spent their entire career in mostly e-commerce and software projects.
Leaving the comfort of Switzerland for Spain in 2001, Alan co-founded and ran an online video game startup, which later expanded to Hong Kong in 2003. It grew to have 350 customer service and software development staff, one million customers in a year, $90 million in revenue, and which received over $80 million of VC investments.
In 2009, Fred joined Alan on his second venture in Hong Kong after having spent many years working in merger, acquisition and reorganization projects for top financial organization in Switzerland. Before then, he also monitored outsourcing suppliers as a corporate buyer and became the youngest IT board member of a listed company at age 25.
Alan and Fred moved their second venture to the Philippines. And in 2010, the perfect marriage of entrepreneurial experience and passion for tech led to the creation of Arcanys.
Outsource Accelerator's site tour and expert interview of Arcanys
A few metrics about Arcanys
Arcanys news, podcast and articles
The Source
Hiring software developers Software developers are the computer programs' innovative personalities. Some build apps that…