Businesses nowadays have their ways of investing in technology. While some small companies don't need advanced technology in their day-to-day activities, others cannot deny its benefits. However, when it comes to mid-scale to large businesses, technology is crucial in monitoring certain sales or maintaining essential data of the company and its customers. Executive Boutique, a leading Philippines outsourcing supplier, shares their insights on this topic.
Computers and tablets are the most used devices in the business field. Companies use necessary tools every day for transactions and storage, and consequently, are storing more information on every transaction. This case is one good reason why technical problems are occurring, and the thing about these is that only Information Technology or IT professionals can troubleshoot big issues arising from tools or the primary system.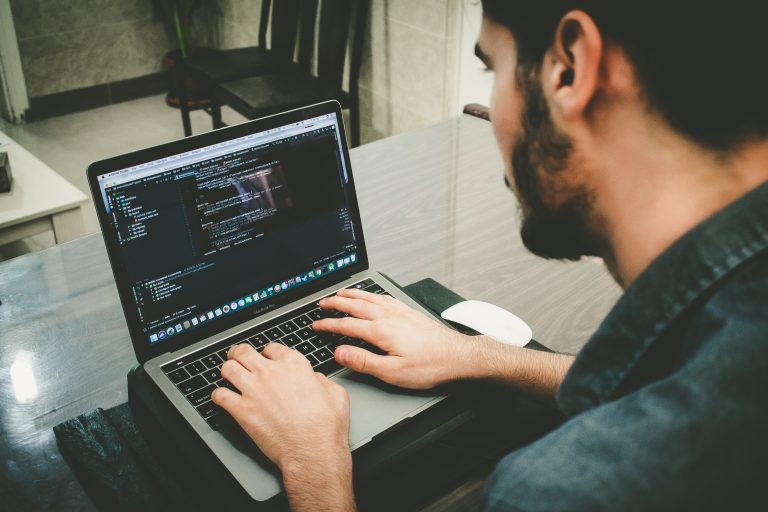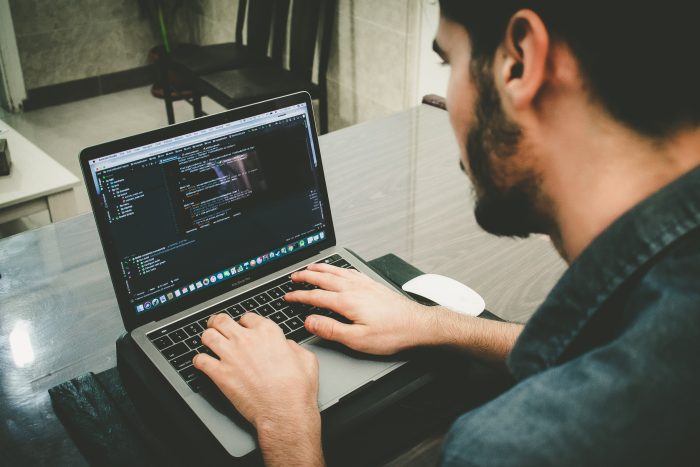 Businesses that grow will eventually need a Technical Support team to help people in troubleshooting technical problems. However, most companies have second thoughts in putting up a support team because hiring Information Technology professionals is pricey, especially for new businesses. If you need a technical support team, outsourcing is one effective way to get a group without spending too much.
Why you need outsourced tech support for your business
Aside from outsourcing customer service, another talk of the town is outsourcing technical support. Most existing companies support outsourced professional services from technical support companies. If you're still undecided whether to support it as well or not, here are five reasons to convince you out:
1. You want to scale your business
Since you want to scale your business, outsourcing your technical support team is a cost-effective way to address your growing amount of work without compromising quality. Investing in an outsourced tech support team will not cost you too much, even if you have increasing workloads.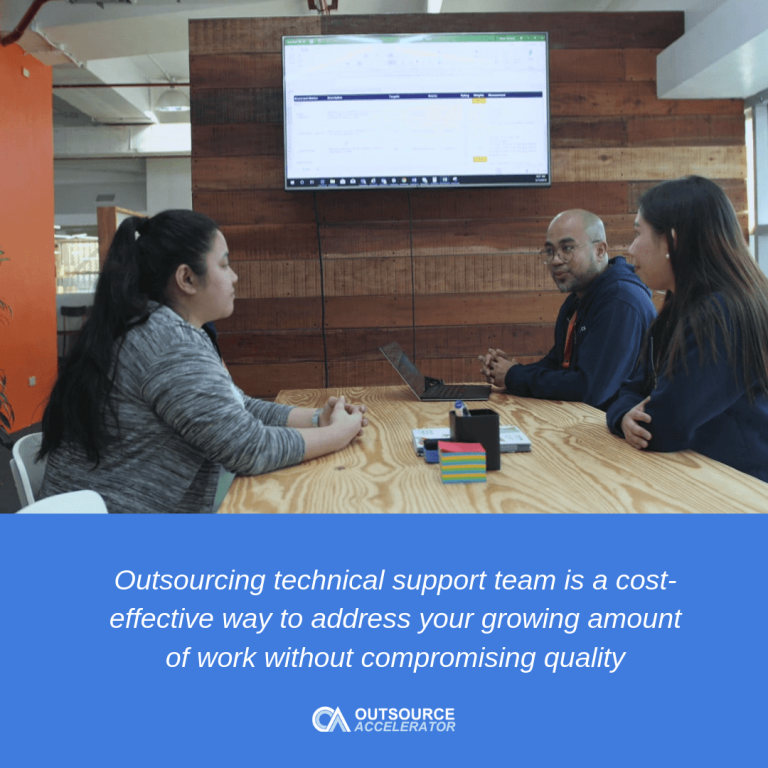 2. You want a stand-alone technical support group
It's better to have a solid support team from specialized support companies wherein IT professionals are already familiar with what they do. Relying on each other is not a problem, but it's better that each professional can work independently in the absence of other colleagues. Having an outsourced technical support team will guarantee you that each professional is ready to work when duty calls.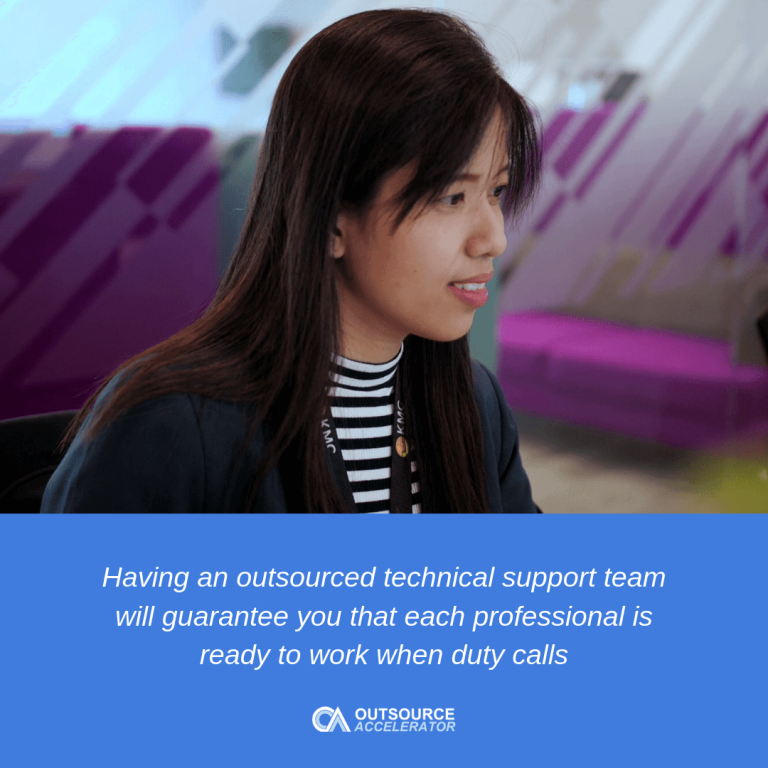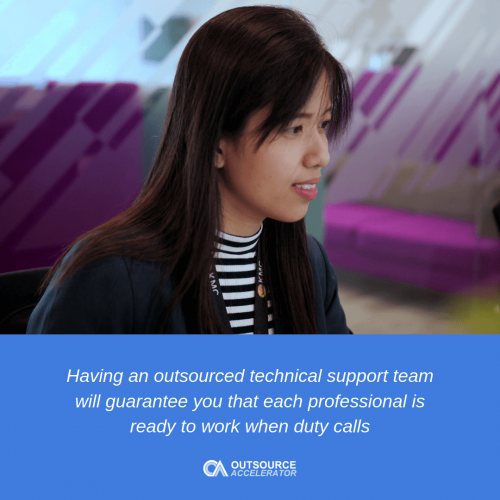 3. You want to maximize your time in training your team
Starting from scratch is not the best option for constructing a technical support team. It'll add extra cost, and it'll waste too much time from training. An outsourced team already knows everything they need to know about troubleshooting and other technical concerns hence you conducting training can focus on the specifics of your product. It will create more time for you and your people to train organizational procedures to work once projects are ready.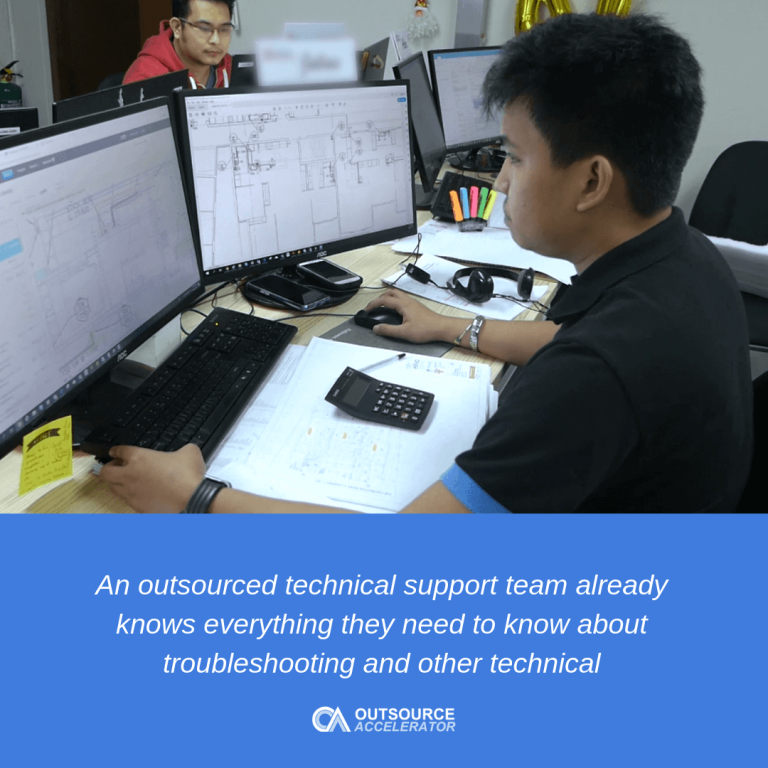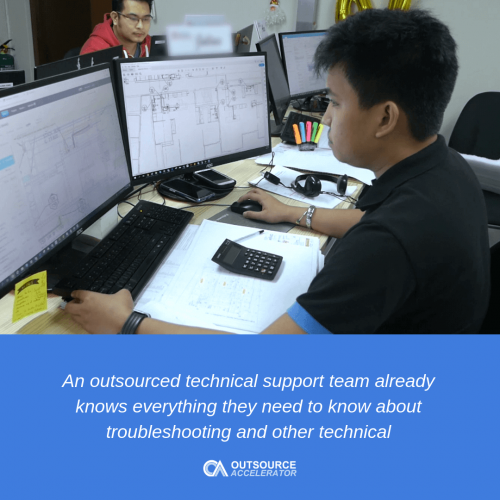 4. You need access to a more sophisticated technical support facility
Another heavy thing in the budget is technical support facilities. If private IT professionals are already expensive, expect technical facilities to be out of the budget. Through outsourcing, you get access to support facilities without spending too much money.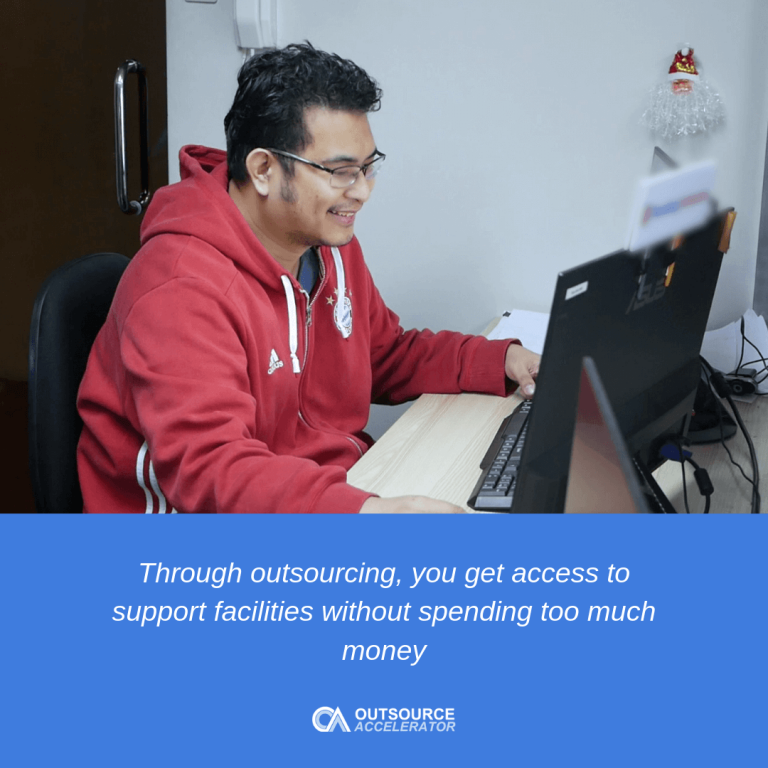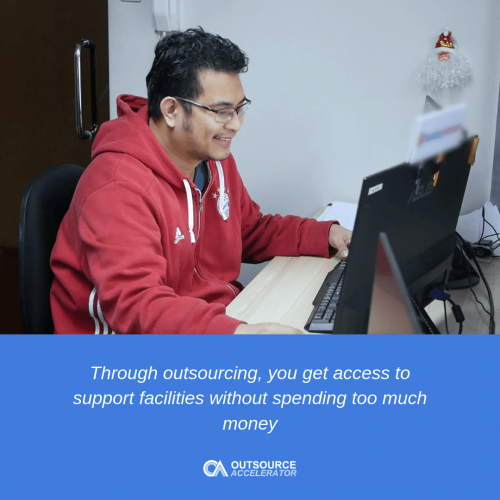 5. You want to incorporate lead generation
One great key in generating sales leads to potential customers is by having a smooth system flow. At this point, tools become crucial that when technical problems occur, it may hinder in converting leads to customers. It's important to have your outsourced IT support ready to resolve occurring problems in the system or any tools immediately. You have to keep in mind that lead generation is badly affected without a support team.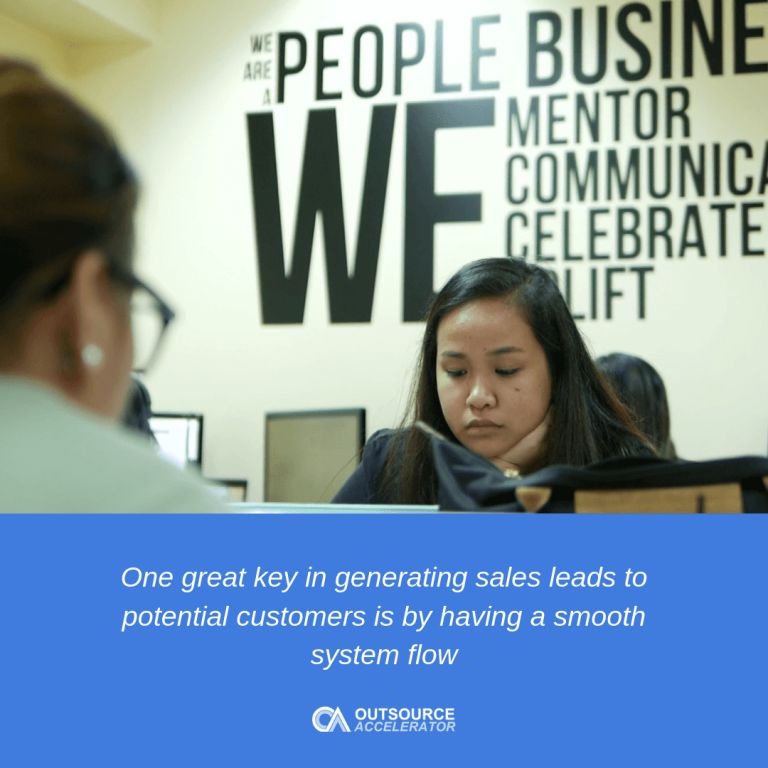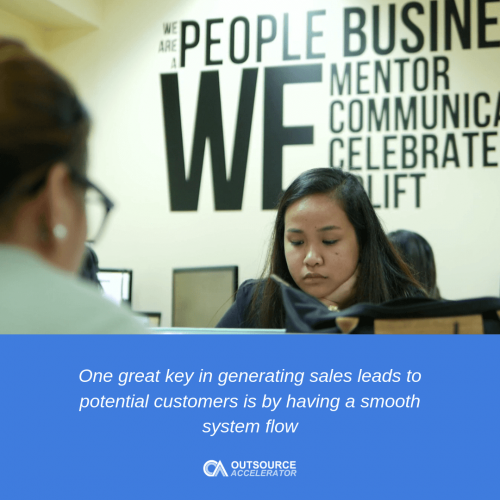 Different outsourced IT support services you can explore
As you decide to invest in technical support outsourcing companies, you have to determine the kind of support services you need from them for you to keep track of where you're putting your money.
One of the most requested IT support services is maintenance, which involves data storage, servers, workstation back-ups, remote support, and necessary software. It also includes repairs or replacement, and network maintenance.
Aside from maintenance, another IT support service is security which has to do with managing firewalls, network monitoring, and viruses.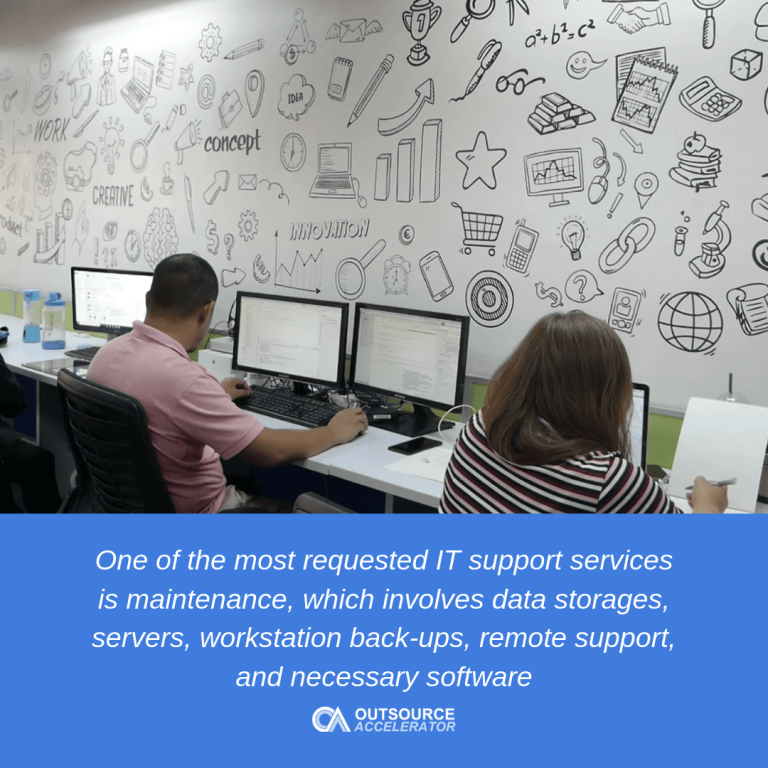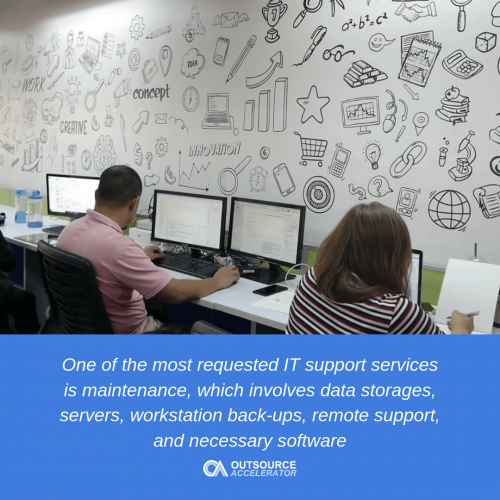 Choosing the best from vast tech support outsourcing companies
Vast tech support outsourcing companies are available in the market, which makes it harder for interested businesses to decide which outsourced technical support team is the best to consider. If you're about to invest your money in it, you have to make sure you're choosing the right outsourcing companies.
Here are a few things to consider before deciding:
Outsourced tech support should have highly trained staff members. Despite its cost-wise advantage, if you invest in poorly trained members, then it's not worth the investment at all.

Your IT provider should be capable of providing quick response, and the outsourced IT support can provide 24/7 support to handle emergencies the fastest way possible.

Outsourced IT support services should have remote support capability since it's one of the most used services in businesses every day, from logging into servers to software applications.

Your IT provider should have individuals with enough experience. It can boost productivity at a more cost-effective advantage.
Outsourcing a technical support team provides your company with excellent advantages, from securing your business and customer data to proving backup support on complex technical problems. If you want a better flow to generate sales leads on future projects, you should consider outsourced tech support for your business.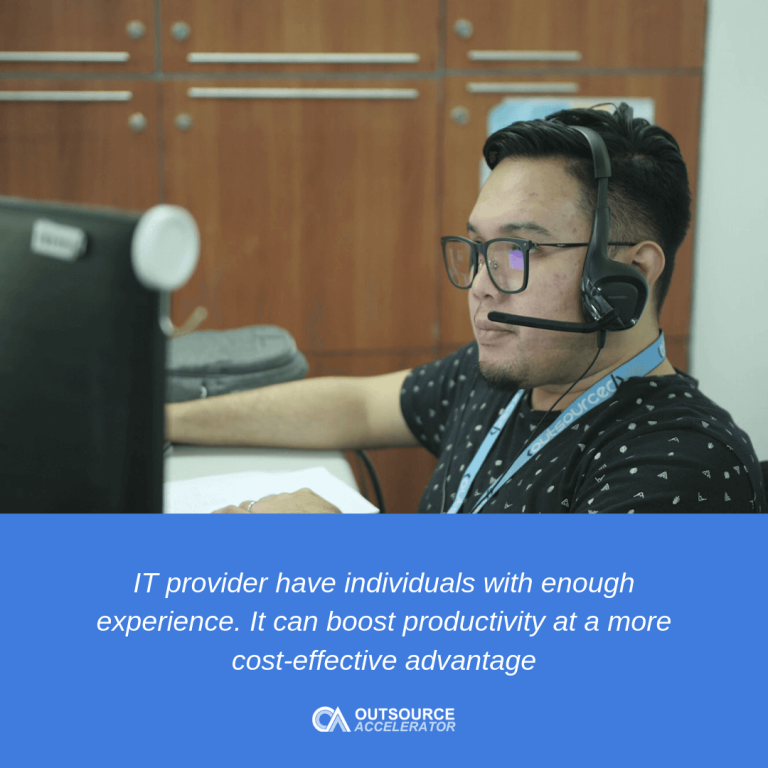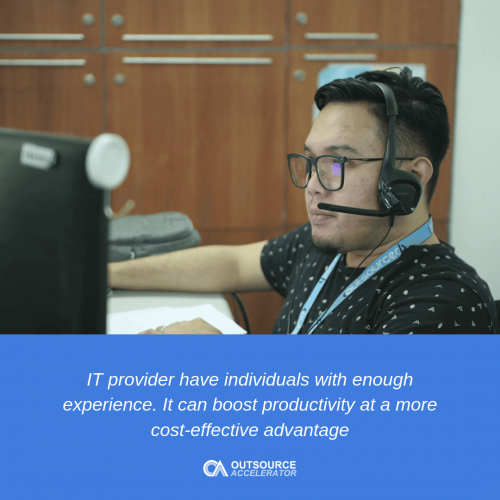 Outsource technical support today
Picking the best time to outsource your services? There's no best time but today—allow us to elaborate.
With the industry trends and market being fickle, there are multiple chances that the best-outsourced employee would be hired by your competitor. You could wake up one today to an issue that only that worker could solve without much of a hassle.
Market and industry trends don't wait for anyone, even freshers can say that much. 
Give yourself an edge with a diverse and well-informed workforce. Rise above the ranks with a hybrid of in-house and outsourced employees. Yes—hybrid workplaces have been a thing for a few years now, and it looks like they're here to stay.
Further, always remember that outsourcing isn't an all-or-nothing solution, it can always be catered to you and your business needs. Double your efforts today so you could reap the benefits tomorrow.
Executive Boutique is a leading outsourcing supplier, specializing in call center services as well as other verticals.